10
09
2012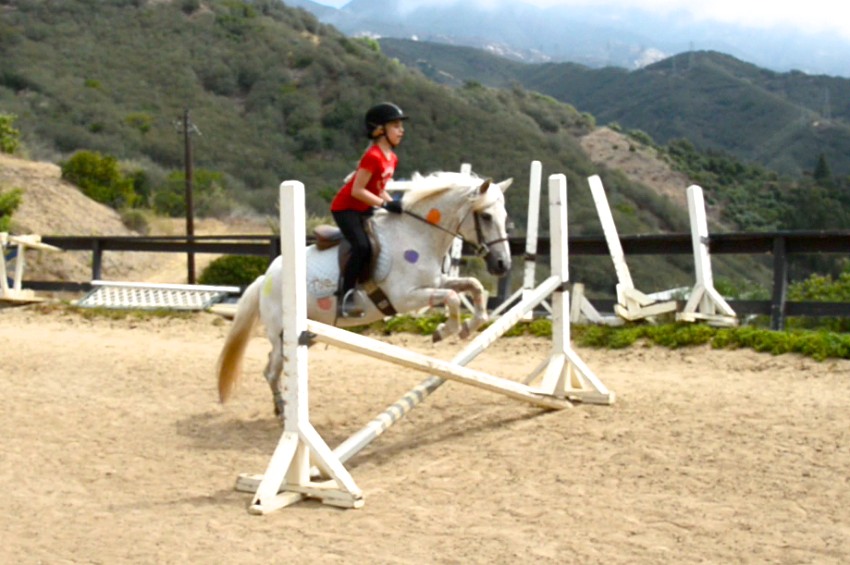 Sorry - a bit blurred - but I had to share it because it was such a happy moment for my daughter Jette and I'm so glad I got to be there watching it - she had dreamed about trying out jumping for quite some time and finally it happened!
She was glowing afterwards and beaming pure joy out of her blue eyes.
It got me thinking...
Wouldn't it be wonderful, if we - as adults - could still so openly and fully engaged embrace something new to us instead of often being just too worried?
Wouldn't it be great to expect - just as my daughter did - nothing else than a spectacular and awesome experience from an unfamiliar happening?
I know - we are not innocent anymore and of course we have many responsibilities which protect us from making impulsive decisions.
But I think, it could be totaly worth trying to loosen up a bit and seek some unusual projects.
Even scientist found out that your brain loves to experience "premiers" and they say, that this actually might be the only really working anti-aging agent for your body.
Interesting, right?
Did YOU try, eat, see, read, make, explore, ..., something totally new or unfamiliar to you recently?
Did it go well?
Is there something you really would like to try but it just hasn't happen yet?
I would love to hear about it!
XOXO, Anette
Categories :
Thinking About