13
05
2011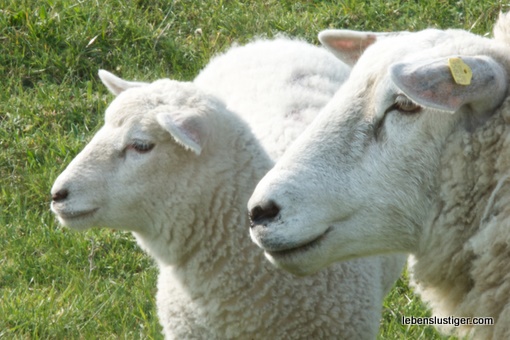 I always have.I remember sitting in class at university HAWK to become a metal designer,holding gold and silver in my hands and asking myself quietly:
' This is such a hard and inflexible material - why can't it be soft and cozy like wool?'
But my thinking did not make a whole loop and i did not become a fabric designer.....Well, that's fine, i still have plenty of wool around me.I like to live with this great material which is basically self cleaning because of it's high lanolin content.I keep sheep skin in all colors all over the house for comfy cozy relaxation. I get them at my trusted organic farm Adolfshof near my home where they have been treated well and lived peacefully until their time had come. And even with knowing, that no animal is been petted until it's dead, i know, that these animals are treated with conscious respect. Of course,afterwards the skin is treated without chemicals.I honor every sheepskin in my home,being grateful for the wonderful warmth and coziness it provides everyday for our family.I sleep on and under wool, i wear it - i even exercise in Icebreaker clothes because i hate the old sweat smell from high tech functional wear.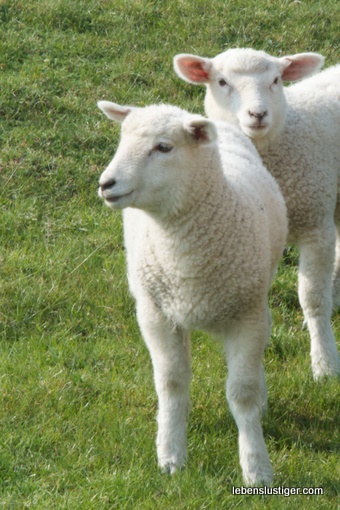 Well, traveling at Germanys north shore provided plenty of contact to sheep.These great animals, kept in big herds outside,do a major job in protecting the precious land against the often rough ocean and wind powers. The whole coastline is protected by a man made wall called Deich, which keeps the ocean water from flooding land and houses at high tides. On the wall with its fairly steep slops grows grass and this grass needs to be short, always.
Otherwise the wall gets to soft and week against the ocean.
So, there they were - roaming free, eating grass and grass and a little more grass....then peacefully lying down to rest and digest - often on top of the Deich.....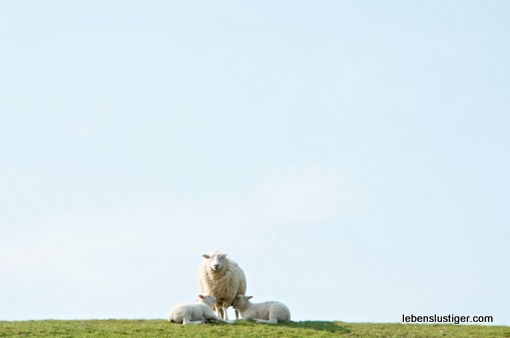 They all had their baby's in early spring, most had two, some had as much as four. They would let me come close but not too close intensely sniffing me.....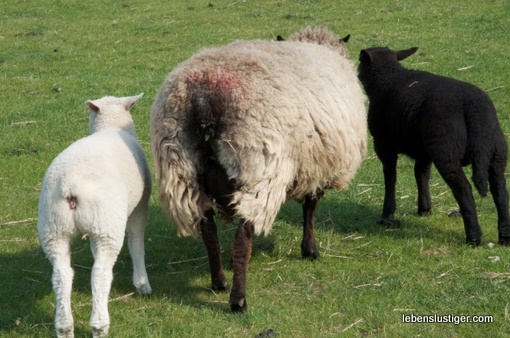 Categories :
Happy World
Trackbacks :
2 Trackbacks »