08
10
2012

I'm a BIG Pinterestfan.
So many great pictures! For me it's almost becoming a replacement for those expensive home and lifestyle magazines.
I would love to put together these collages all the time if there wouldn't be the tedious search for the origin of a pic.
That's really elaborate and even if you have done that work it's still uncertain if it's o.k. to post without personally asking for permission, I guess. There are horrible story's out there about suing and fines...
So - I'm not really sure about how to do this best... What is your take and opinion on this topic?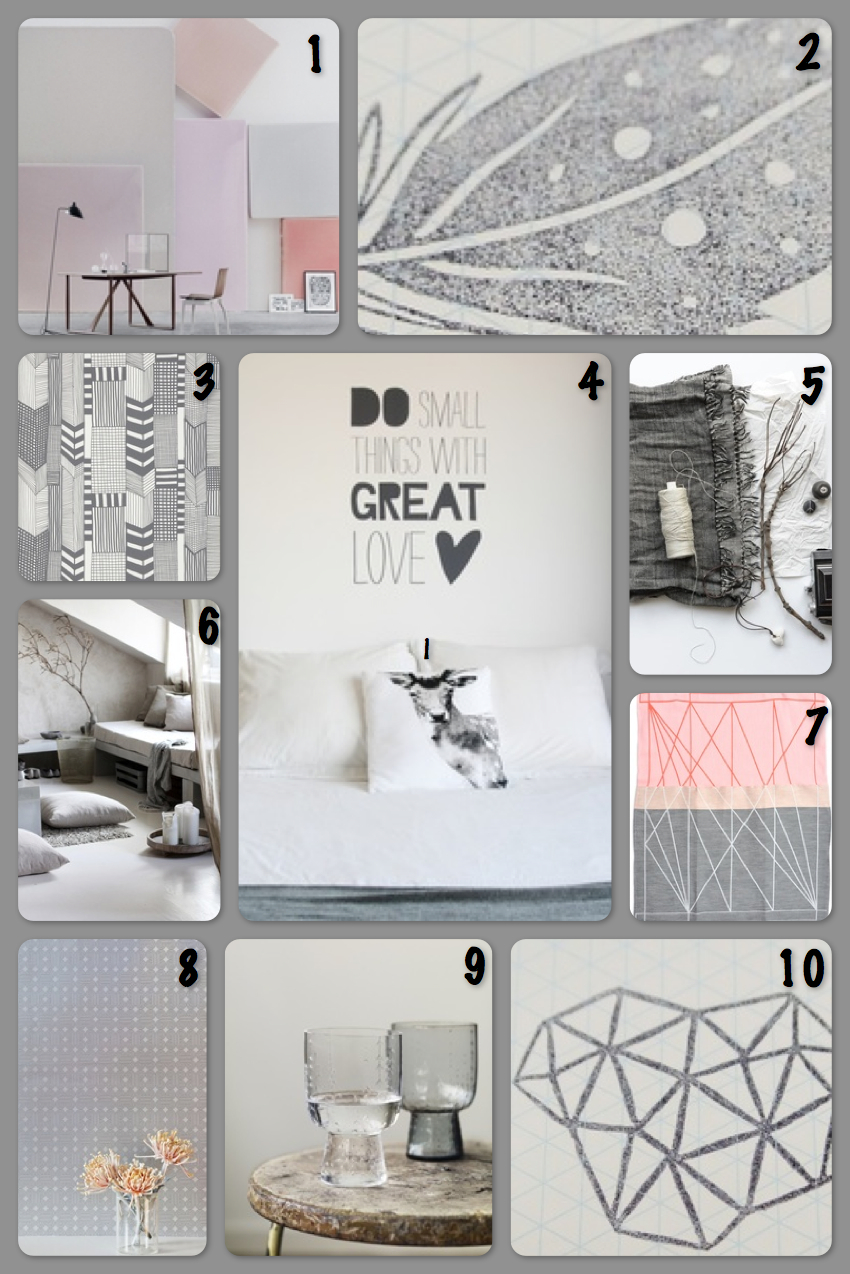 1. Yellows
3. Marimekko
4. Paqhuis
5. Gudrun Arndt
6. X-Podesign
7. Leif
8. Kismet Tile
9. Littala (ahhh - I ordered these glasses - I think they are so beautiful!)
I thought my love of grey is fairly new but I just saw that I had already a post about it last year.
There is a picture of our cat Blitzi and me in the post. He has been very sick this year with a mistreated infection. Pour yellow-eyed boy...but he's all better now. I'm really thankful for that.
Wishing you health and happiness,
Anette
Categories :
Thinking About