09
10
2012
Same location as last week...
I also took this beautiful wool throw from Zilalila to the field to be photographed when we shoot the towel.
Zilalila is an entrepreneurial "Two women business" from the Netherlands with a Fair Trade Philosophy.
Their website is really nice so please stop by,if you like...
I'm usually pretty spontaneous in getting my blog pictures done.
It goes like this: (Picture my husband sitting in his office at the very far end of our hall. I'm usually busy in the kitchen - so, for convenience we yell thru the house...)
"I neeeeed you to do a picture of meeee and the new toooowel!"
"You want me to photograph you in that bath rooooom ruuuug???"
"It's a TOWEL and yes I neeeeeed a picture with the entire toooowel on it!"
"We dont't have enough rooooom to do a shot like that!"
"Then let's go to the fiiiield!"
"???..." "O.K - I have 10 minutes until the next call!"
'Hm - then I will pack the wool blanket as well' - thinks the foresighted Blogger...
And that's why you can see that flat land I'm living on again today...
Oh - by the way - the village observation alarm system is still working well - we were of course spotted and it was thought, we were shooting nude photos...
Isn't that hilarious? :)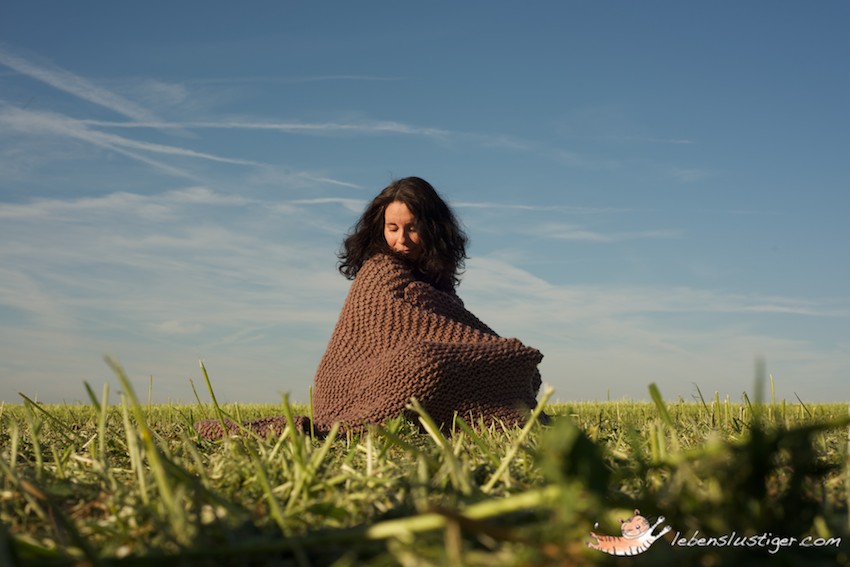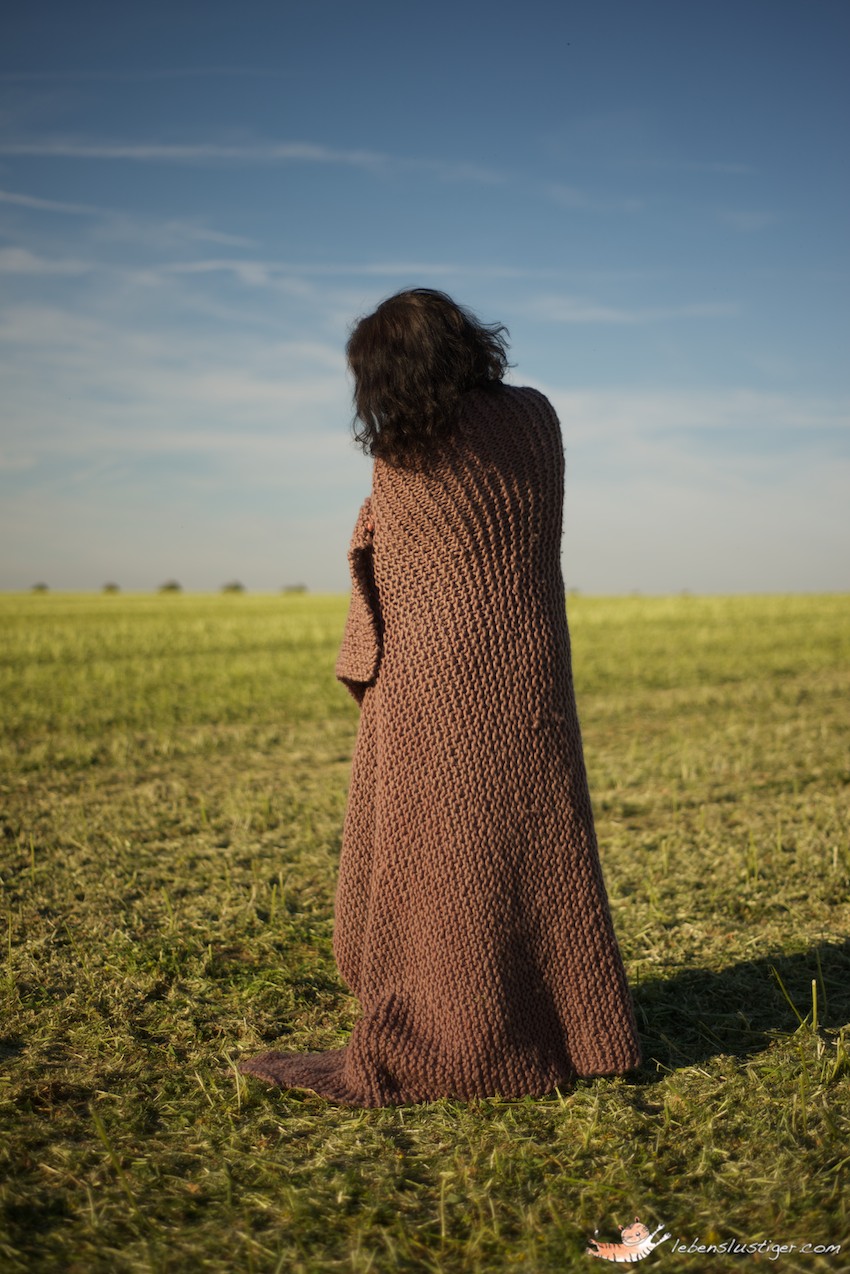 Next post I will let you know about the knitted blanket No.2!
More people in scarfs and throws at Papagena.
XOXO, Anette
Trackbacks :
3 Trackbacks »