13
08
2011

Here comes one of my favorite items found in a local store in Santa Barbara: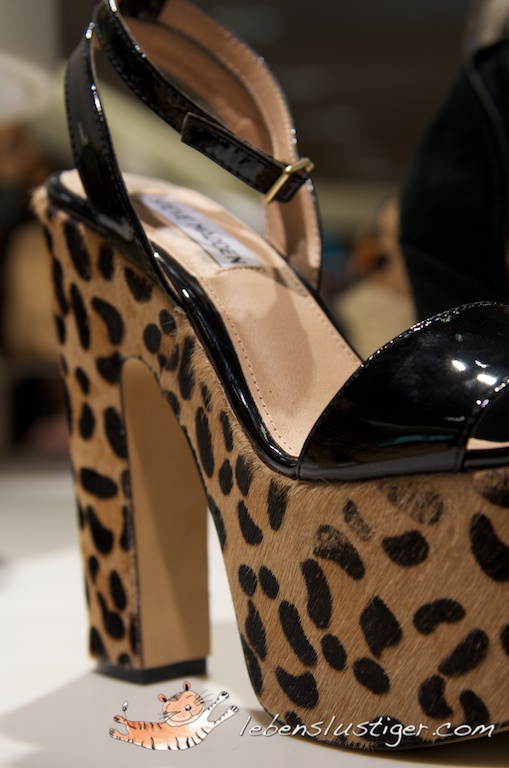 OH - WAIT.....
I meant......THIS one here: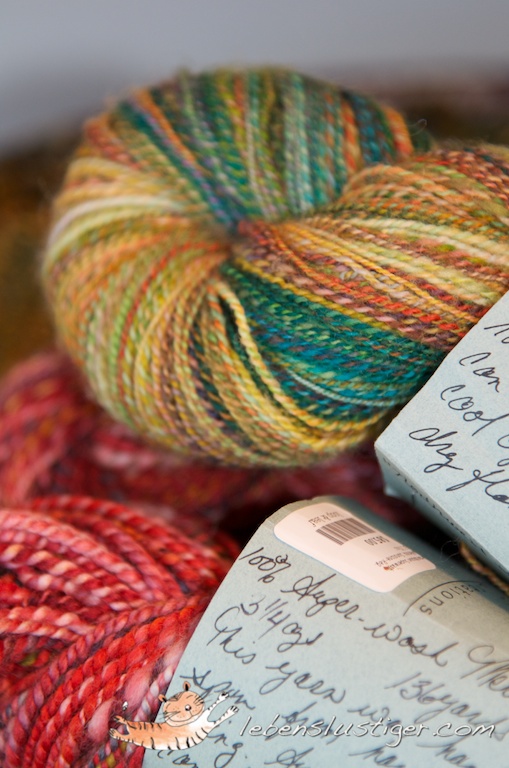 Found at 'LOOP and LEAF' - a wool paradise!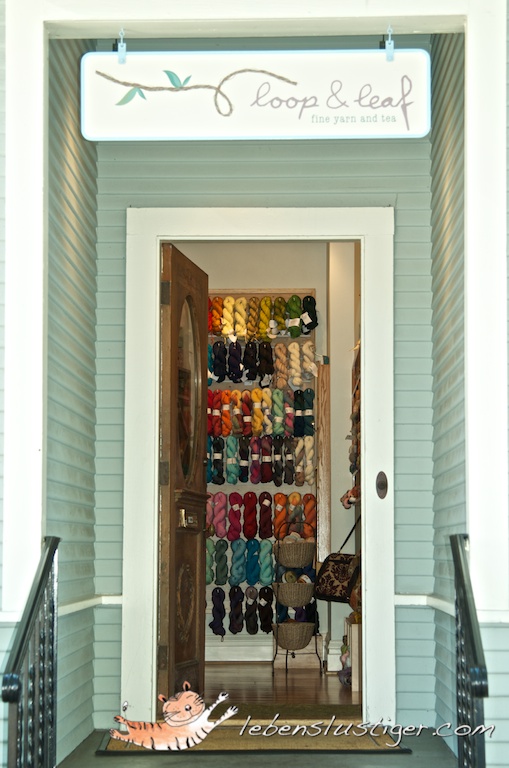 (Did i already tell you that i LOVE wool???)
Located in a charming little house on a quiet little corner just a few blocks off busy, busy State street - but in a complete different universe.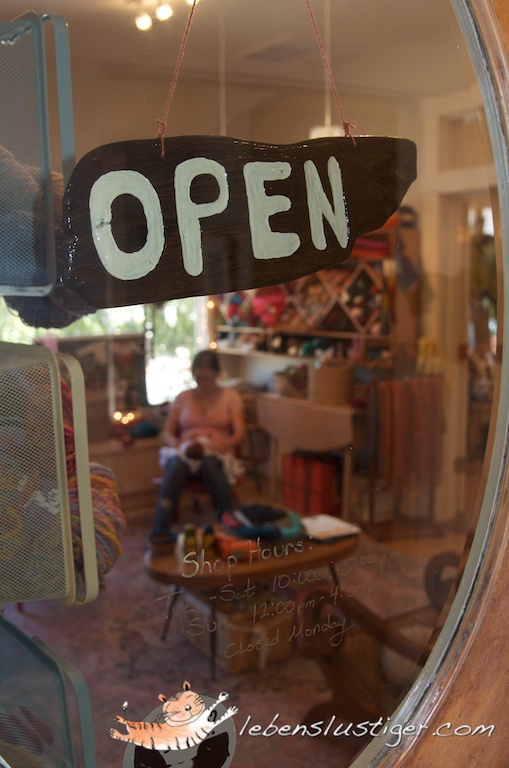 It's the sacred universe of women sitting and working together on their creative projects.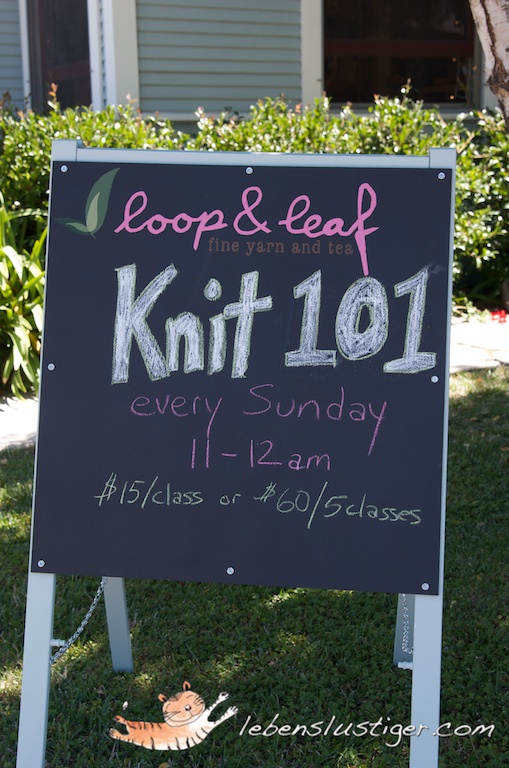 Chatting, sharing, laughing, consoling, supporting, helping, indulging while enjoying the miracle of progress.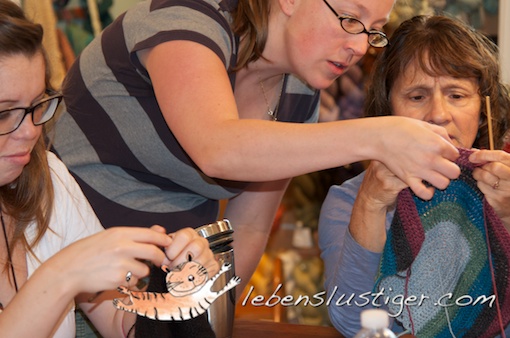 A wonderful, tribal - like way to connect with each other.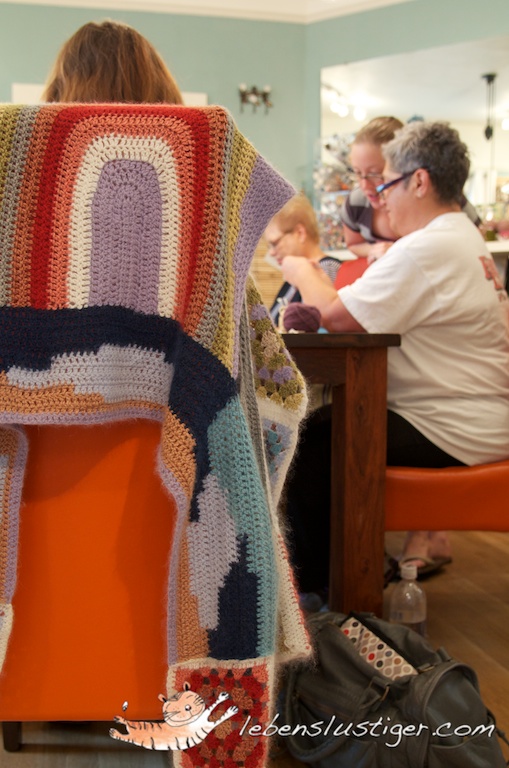 When my children were young, my friends and i had a hand-working circle and it was such a nurturing place to be for us as well as for our children around us who felt our vibe, power and joy while engaging in an ancient women's tradition.
Well, as much as i love the great atmosphere in the shop, i love to check out the wool, too......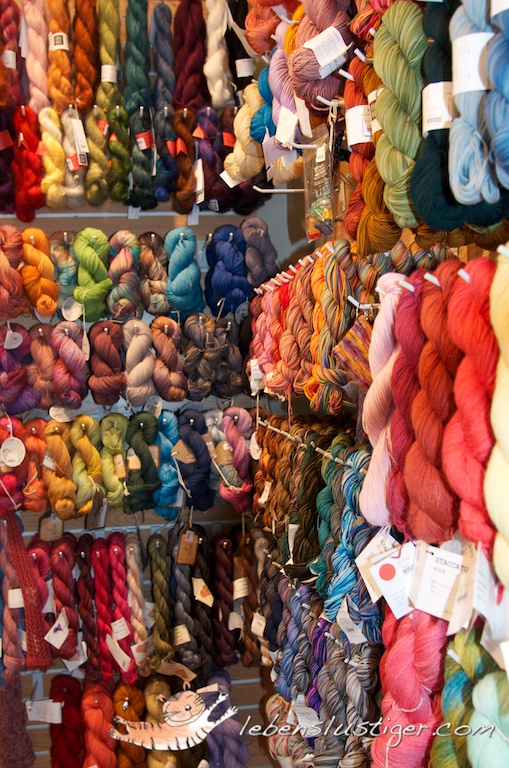 The vibrant colors, the earthy ones, thick and robust varieties, super delicate and feather-like yarns; artsy combinations - esthetic wonders........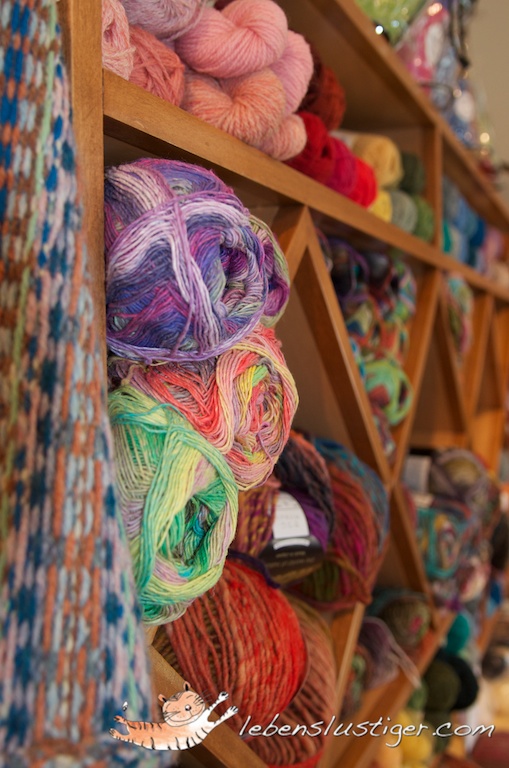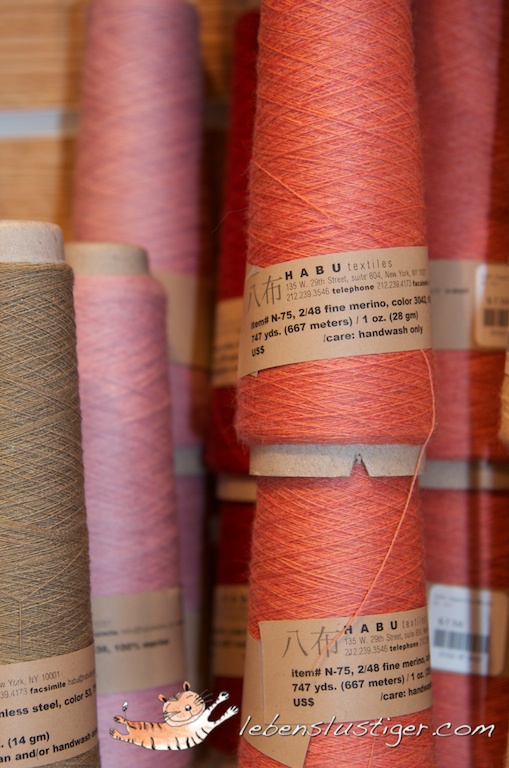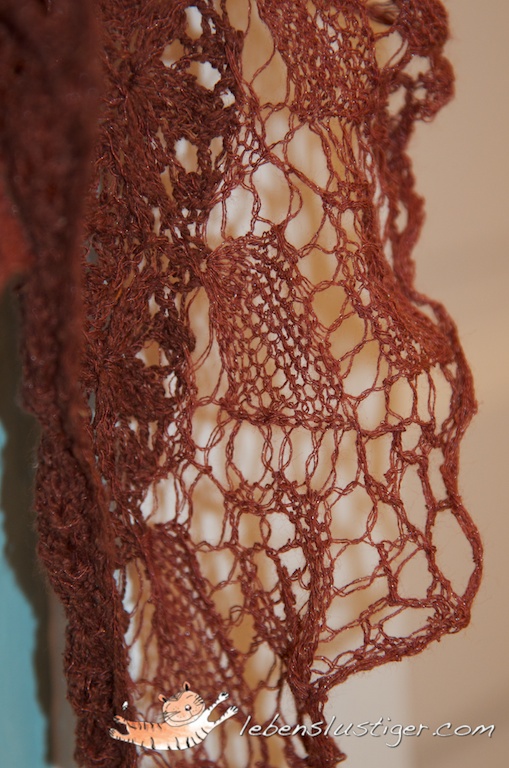 I usually leave the store with just a small amount of some pretty yarn to make a little scarf or some mittens - just enough to keep the memory going of all the great designs i just devoured.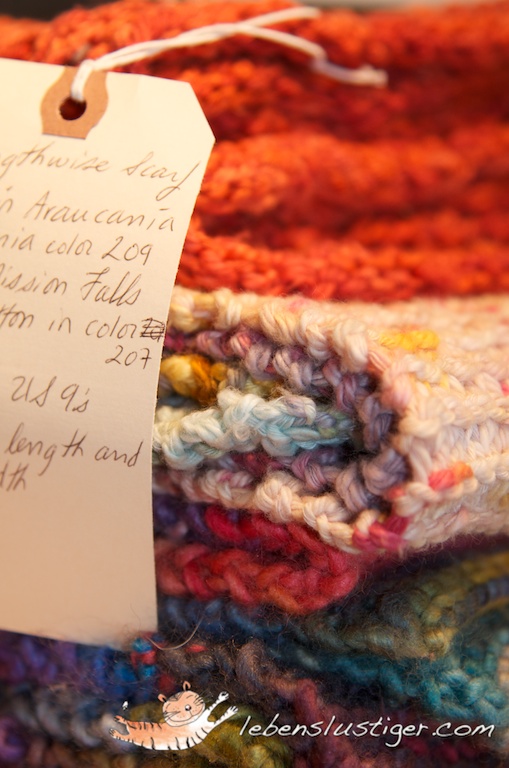 THE SHOES???
You say, i would never put those on my feet???

Just say: "I dare you...."

Categories :
DIY
Trackbacks :
1 Trackback »