15
09
2011

What did I do with those yummy apples???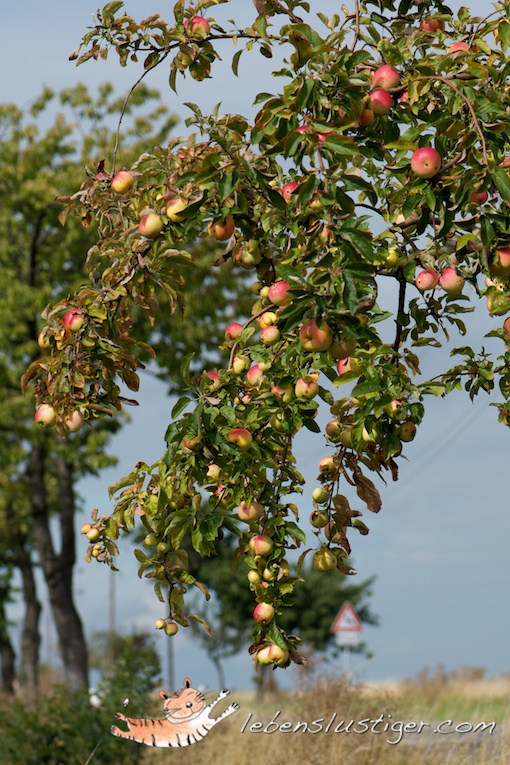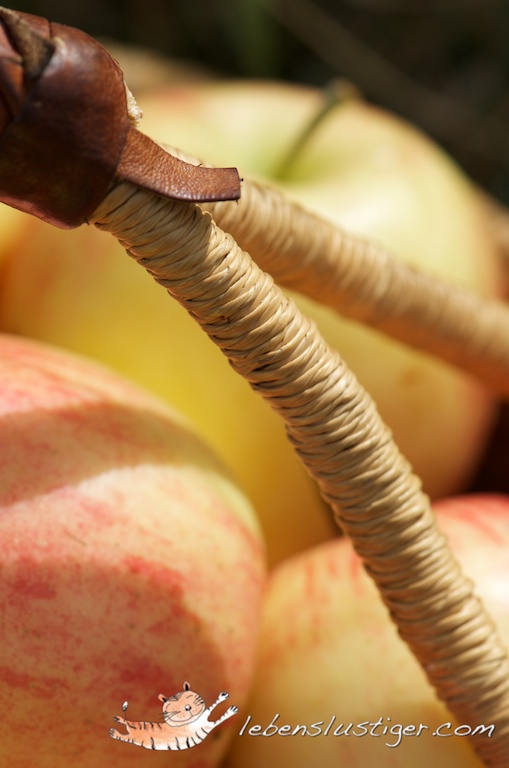 I filled my tummy with plenty of golden apple crumble!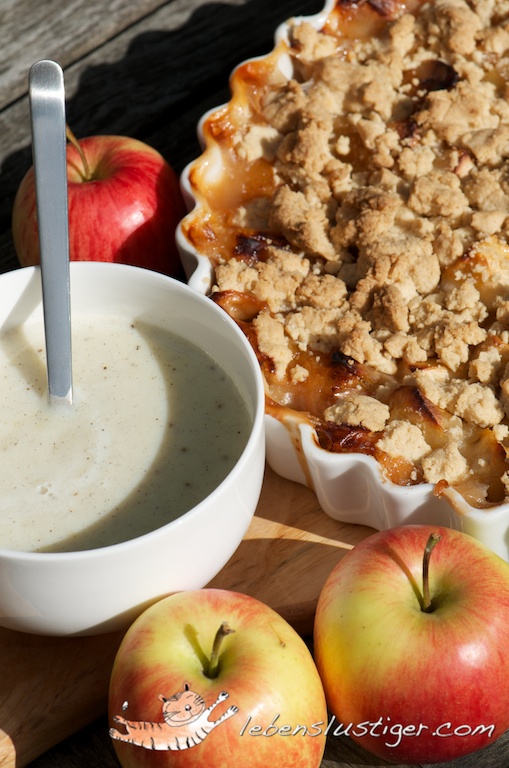 Here comes my very simple, all time favorite recipe: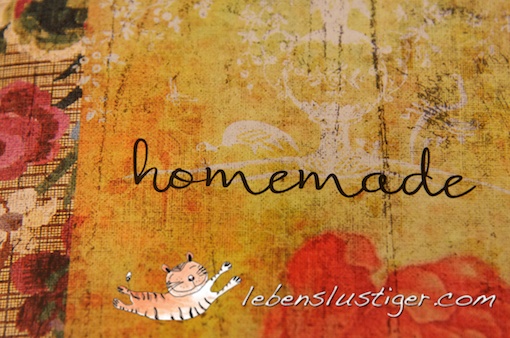 Wash, cut and core 450g/1lb apples into 1cm/½inch pieces.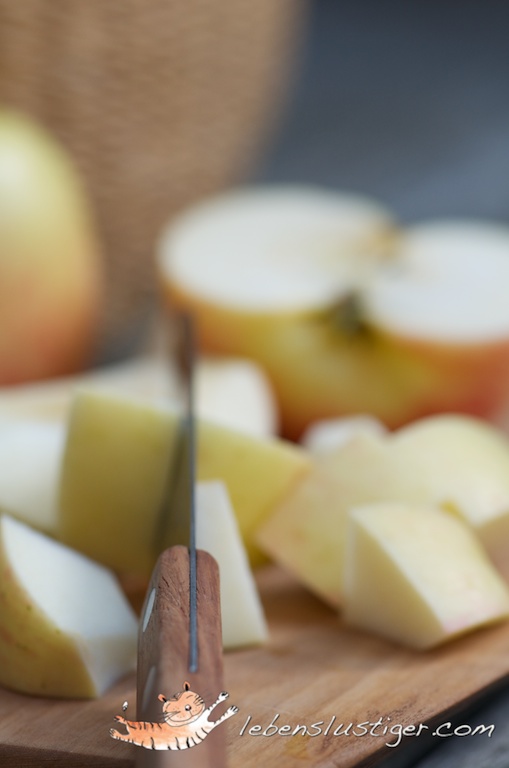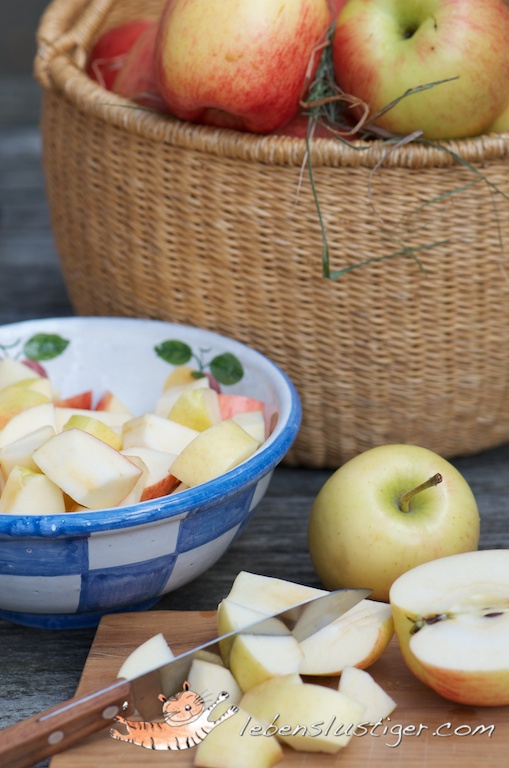 Put in a pot and steam to half soft with just a little bit of water (1-3 Tablespoons) on the bottom.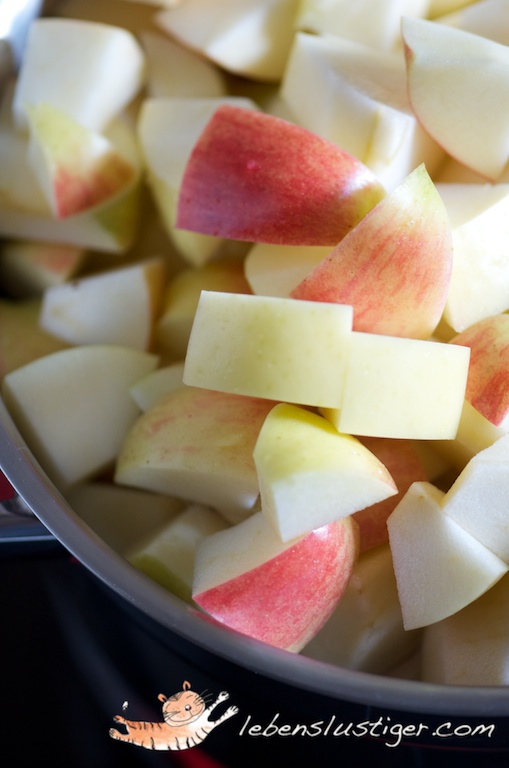 Transfer to a greased baking dish and sprinkle with a breadcrumb like mixture of:

300g/10½oz sieved flour (I like spelt), pinch of salt
200g/7oz butter, cubed at room temperature

175g/6oz sugar and some cinnamon if you like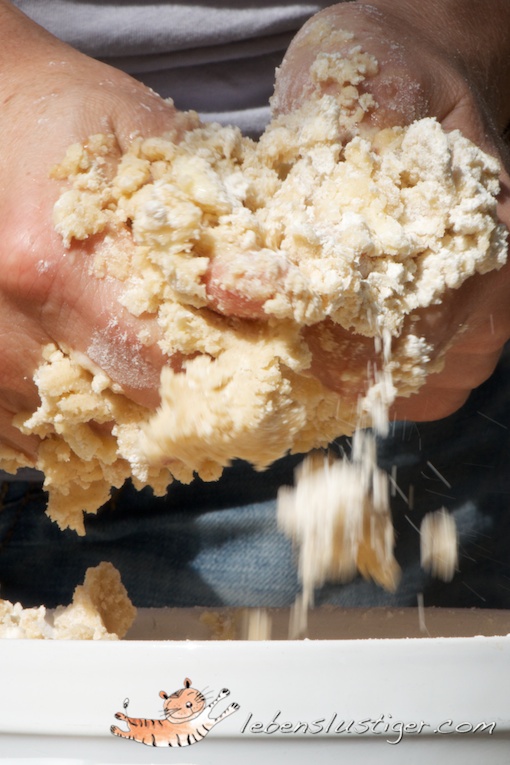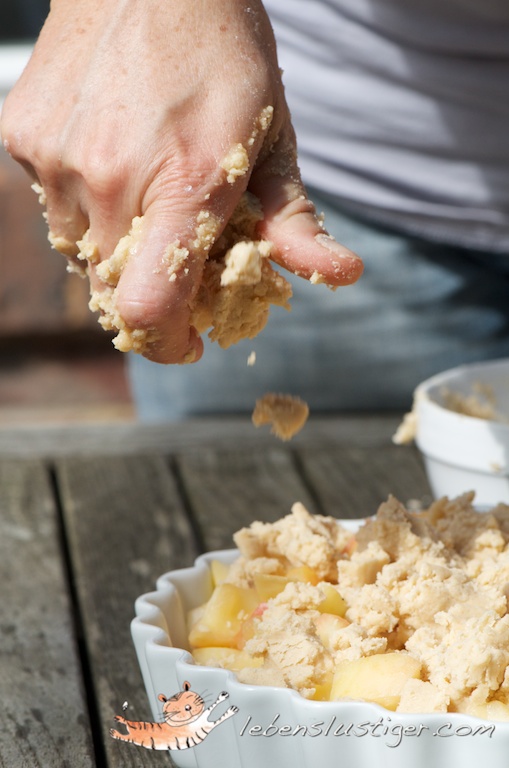 Bake at 180C/350F/Gas for 40-45 minutes until the crumble is golden brown and the fruit mixture is bubbling. Serve with golden vanilla custard, whipped cream or Vanilla ice cream.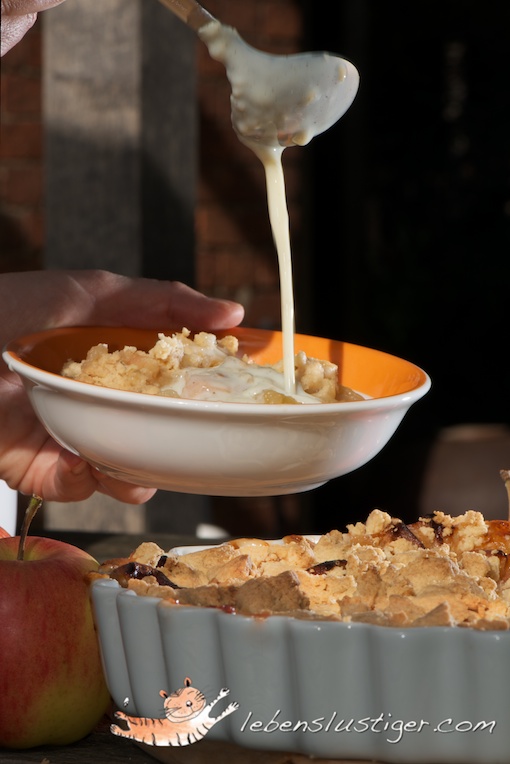 Mmmmm - soooo GOOD!!!

Categories :
DIY