16
05
2012

Copenhagen was nice - but really cold...
Luckily I took my winter jacket but no cap or scarf because spring was supposed to be in the air. Of course, scarfs were available for purchase, but they were made out of cooling cotton because...spring was supposed to be in the air.
Oh how I wished for a cozy, warm but travel-lightweight wool scarf or loop to cover neck and head.
Since it was still kinda chilly when we returned from our trip I decided to sniff through my wool basket to see, if some left over skeins would strike my creativity. I wanted the scarf to be really airy and light so I took some mohair and my biggest crochet needle.
So much fun - so quickly done! And wonderfully warm. To add a little extra touch I used this fabulous fabric paint spray which worked well on the wool because it leaves the medium soft after drying compare to other paints that tend to harden the fabric/wool. I experimented a bit at first and loved the colors especially on the mottled wool as shown on the first two pictures and on these little square samples.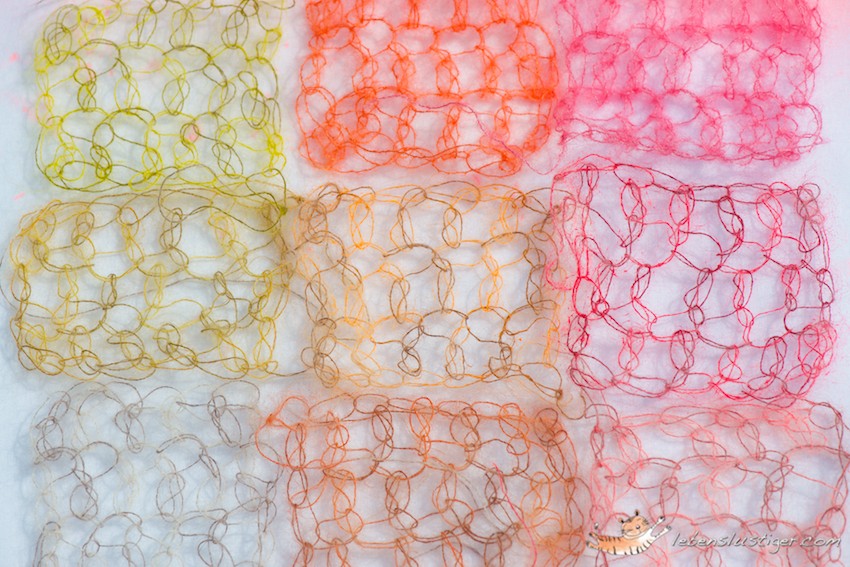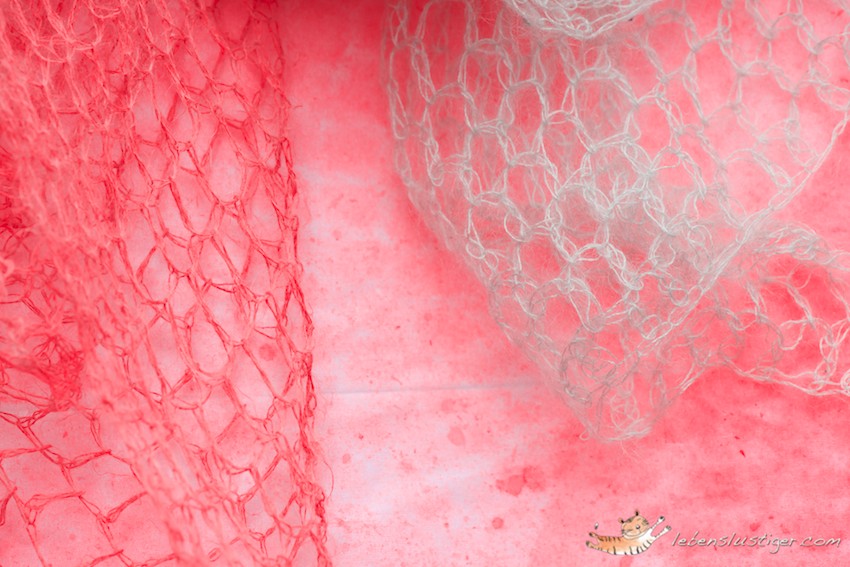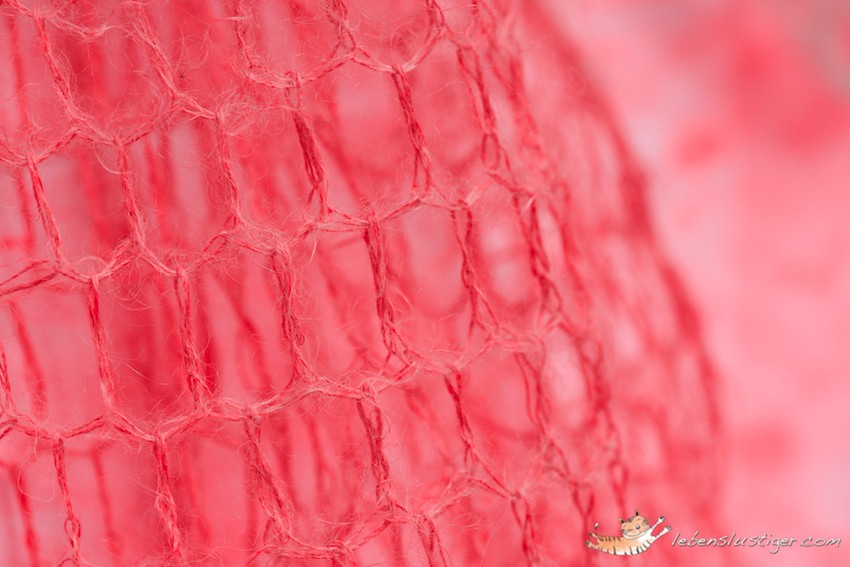 Well - the air has finally warmed up a bit but I think my scarf will also work very well as a shoulder wrap over a camisole or tank top during long summer nights...
Ahhhh - can't wait for summer...what about you?
Categories :
DIY
Trackbacks :
1 Trackback »