11
07
2012

So happy I found this great idea!
My old beloved cashmere sweater had aged to a point where it started to decorate itself with holes at the elbows.
And even if the sweater is anyway no longer suitable for out and about, I still love to wrap myself in it on early chilly mornings.
So comforting and the day is off to a good start. Kind of a ritual thing, I guess...
These needle felted patches are so quickly done and so fun to make.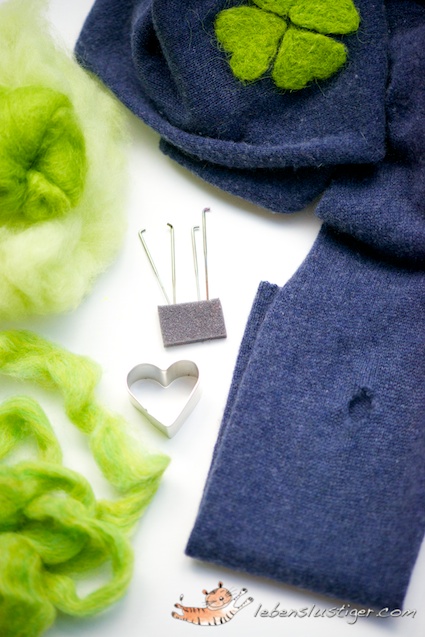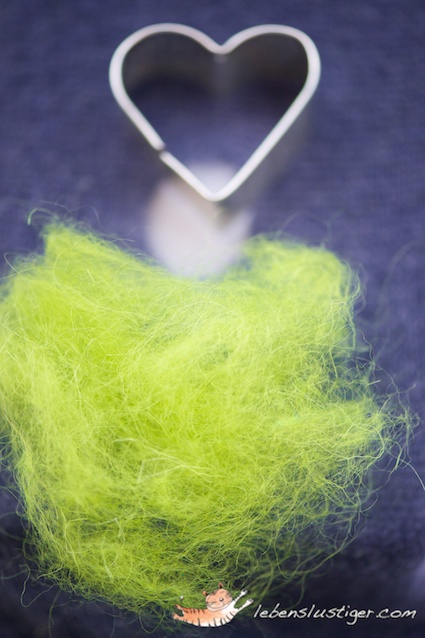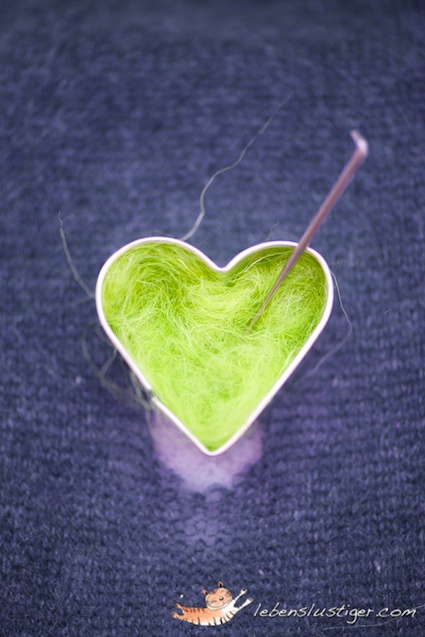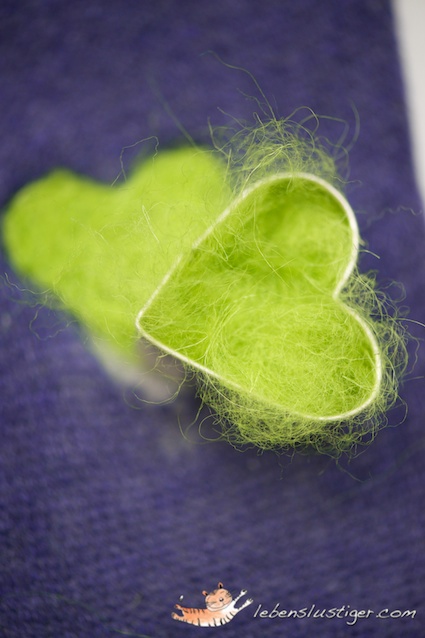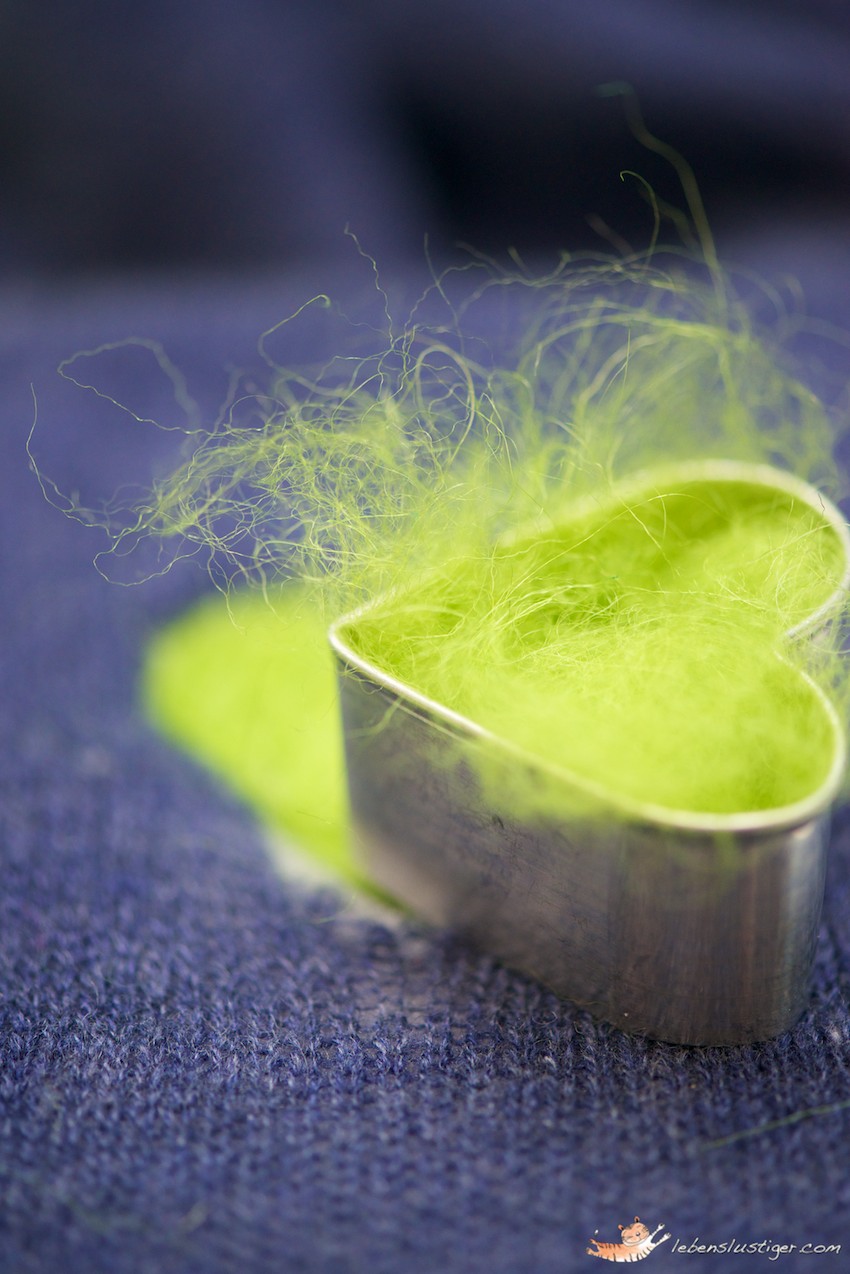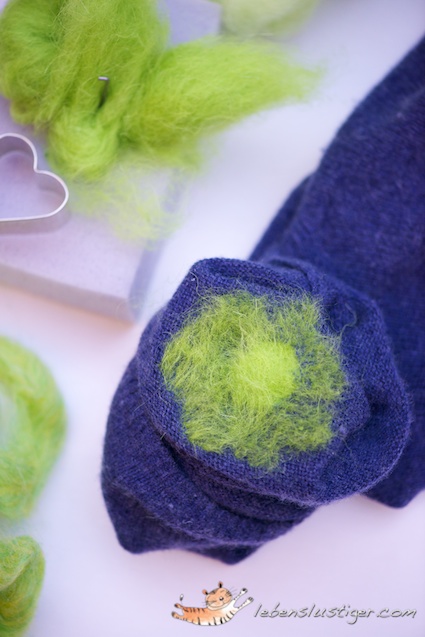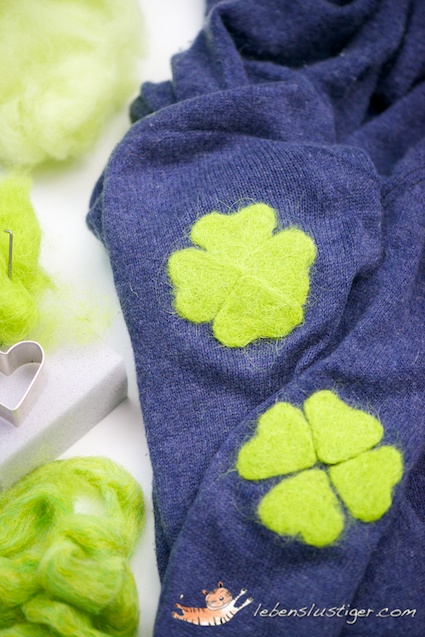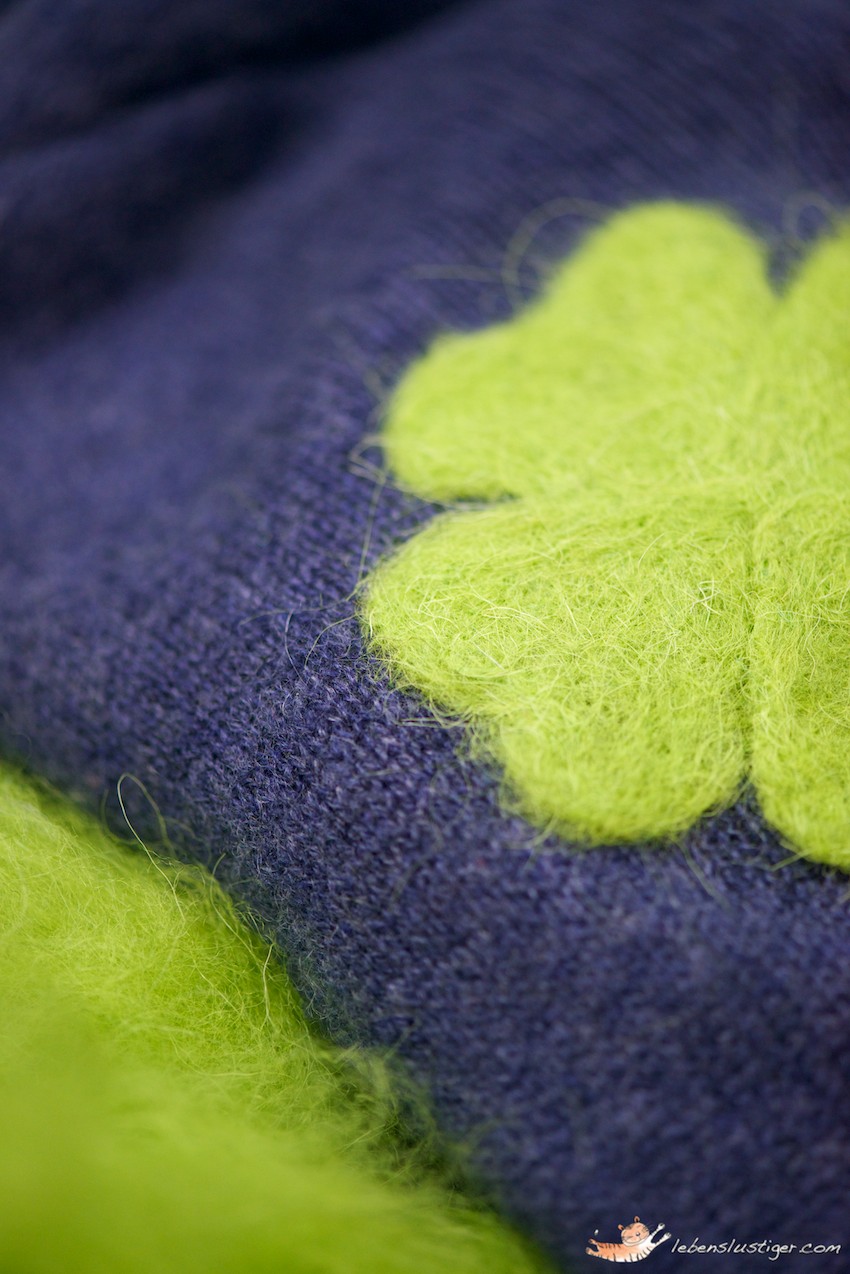 Since one sleeve had a larger hole I had to put the clover leaf petals closer together on this side to fill the empty space. It worked well - you can see it on the picture which shows the backside/inside of the sleeve and where it's visible how nicely the wool closed the hole.
Sprinkle a bit water on your finished design to set the patch.
My mornings got color... and luck! Love it!
XOXO, Anette
Categories :
DIY