26
11
2012

Thanks to Katja for this great word creation ... :)
As promised here are more pictures of how i used the double-sided masking tape i found at the hardware store the other day when i made a quick run for grey paint for one wall in the shed.
I love hardware stores - you too?
Just wish there would be time to once sniff to all these aisle in no hurry...
The tape caught my eye on my way out because of it's color: pink!
Back home I immediately opened it and used glitter on one of the adhesive sides to make it non sticky.
Just simply sprinkle the glitter onto the tape surface and rub it gently in.
"Nice" side effect - the unneeded glitter will be EVERYWHERE in your house and ON you in NO time...
The white part is non adhesive and a great opportunity to write little messages or a quote onto your packaging.
I used some neon - again...
I still love this cheerful color, especially in moderation and in contrast to the simplicity of the brown wrapping paper.
You can also punch the tape well and it removes easily.
O.K - let's wrap it up now...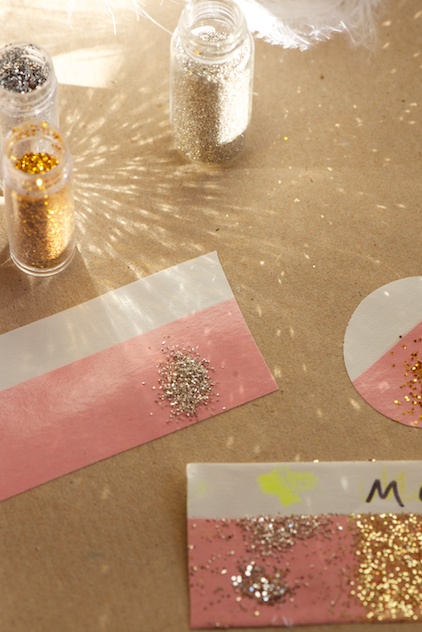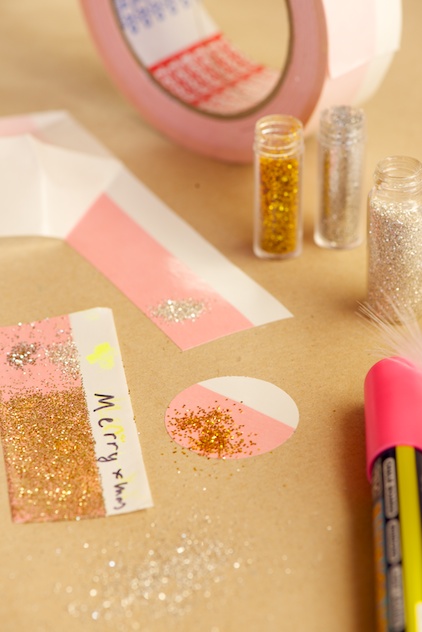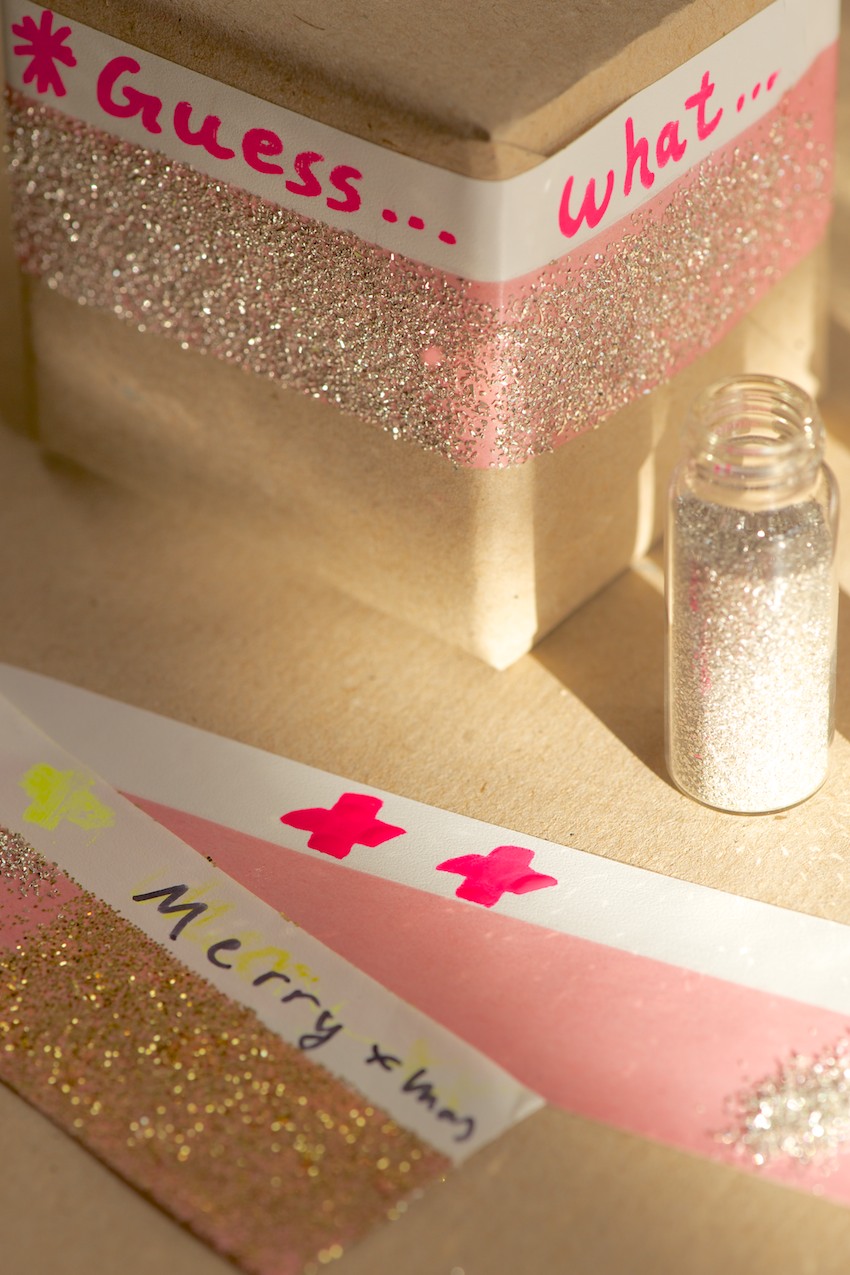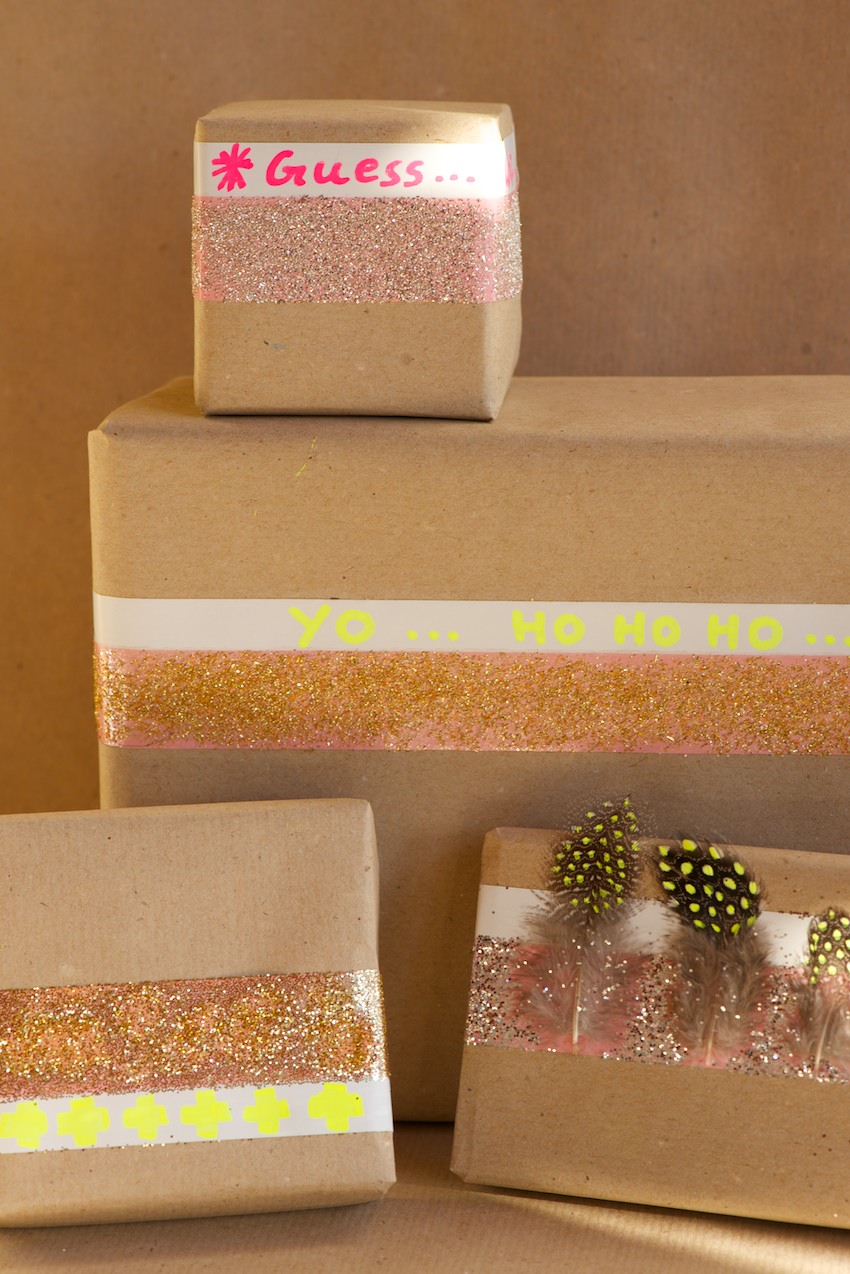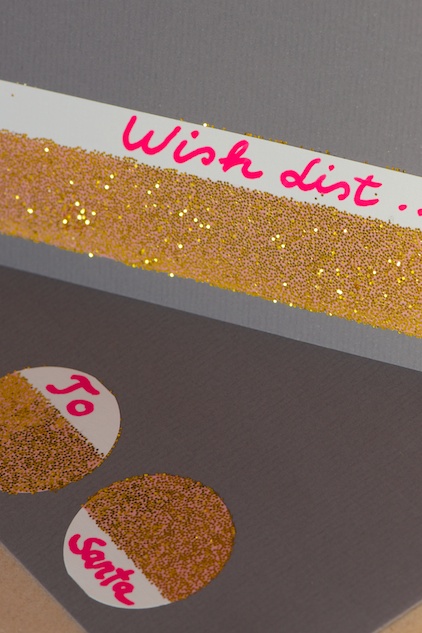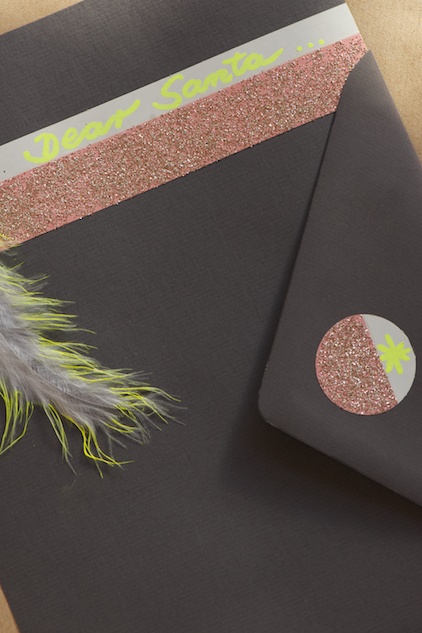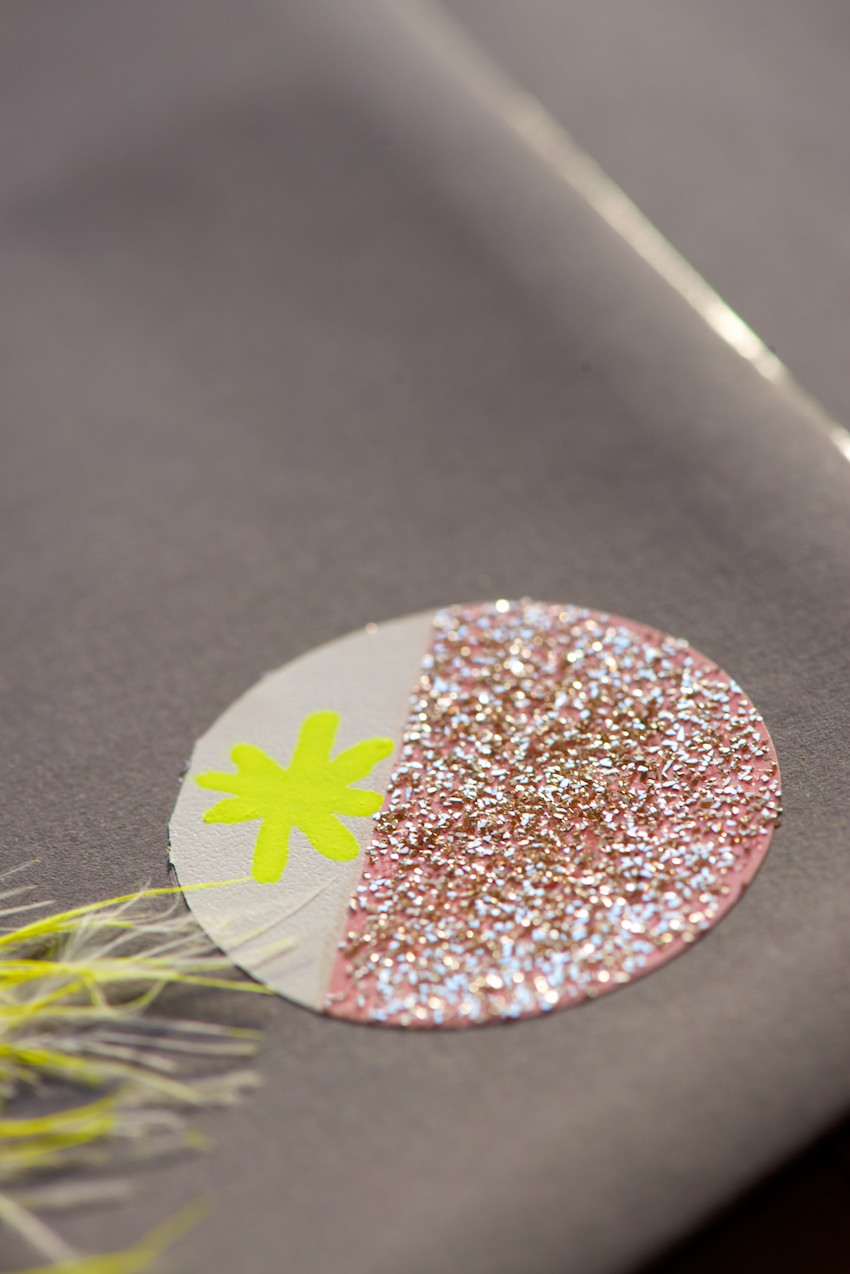 Have a happy day,
Anette
P.S. more creative projects here today
Categories :
DIY