18
08
2013

I brought you a cake.
A C A K E !!!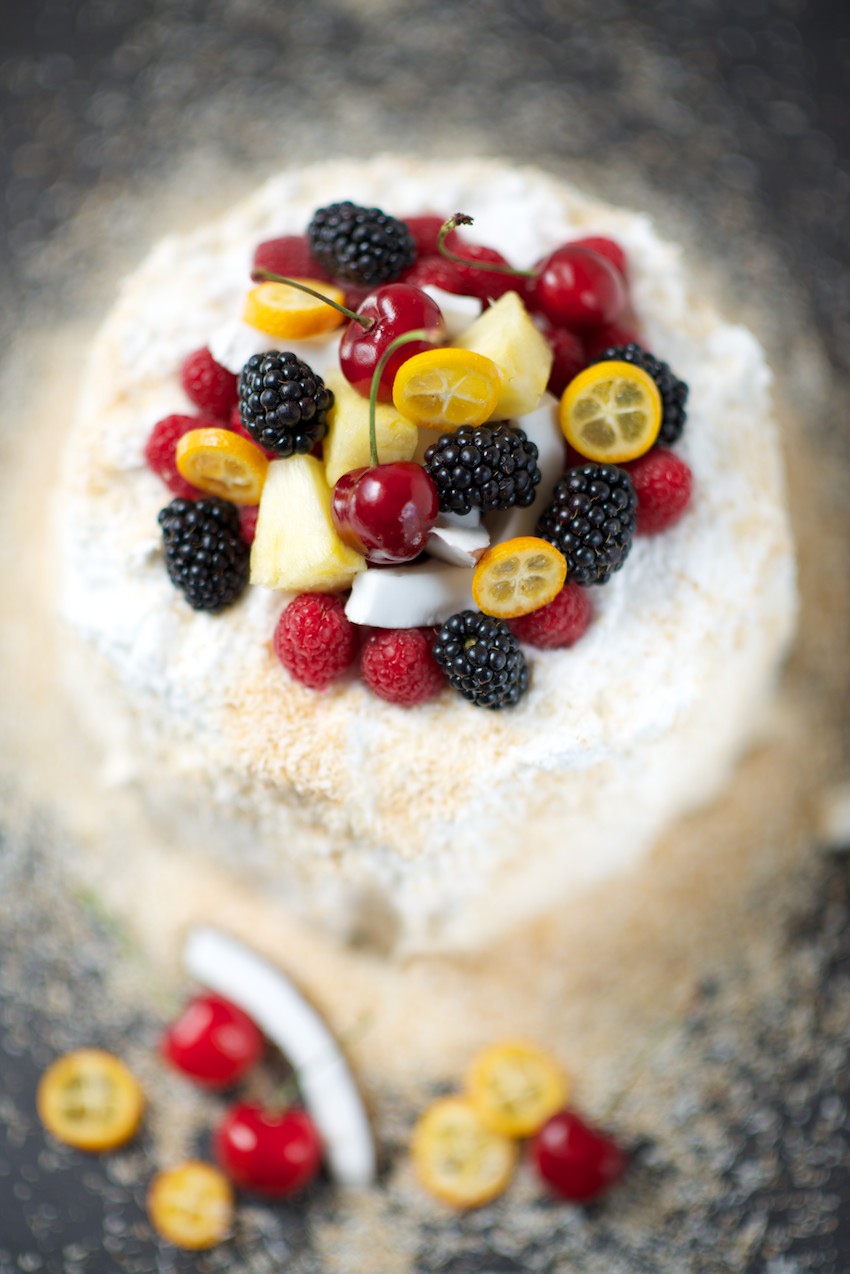 Why is that so exciting for me?
Well - I barely post any recipes on my blog - cooking and baking always makes me - let's say - nervous...
And baking a CAKE? Oh my - I freeze in awe just by the thought of baking a real cake...
But this Watermelon Cake doesn't require baking!
It is the ultimate and fun summer treat: cool, refreshing and low in calories with a bit Caribbean-cocos-feeling - it literally tastes like summer break.
You need:
1 large, seedless watermelon, cut top and bottom then cut the sides free of the green parts and shape a nice cylindrical cake base with your knife. Pat the watermelon cylinder dry with paper towels.
2 cans full fat coconut milk left in the fridge for about 6 hours or overnigh to separate the milk from the cream
Vanilla extract optional
Powdered sugar
1 bag of coconut flakes
fresh summer fruits to your taste
Put 2 hands full of coconut flakes in a dry skillet and gently brown them over medium heat while stirring. Put on a plate and let cool down.
Open the cans and pour out the thin cocomilk - use it for smoothies for example - then scoop out the thick cream into a mixing bowl.
I followed a recipe that used a bit honey and a hand mixer to fluff up the cream. But the speedy mixing didn't produce a fluffy cream for me - instead it made it turn thin and runny. So I spontaneously added the rest of the flakes from the bag to the cream and it was fine.
I recommend using powdered sugar to your liking and just stirring or whisking your coco-frosting if you do not want to add the flakes.
I guess, you could just use any kind of cake frosting to cover the watermelon but the coconut cream gives it a nice tropical touch.
Now take your frosting and start decorate your "cake".
Get the roasted coconut flakes and the fruits on and - Voilá - A Carribean Party on your plate. ENJOY!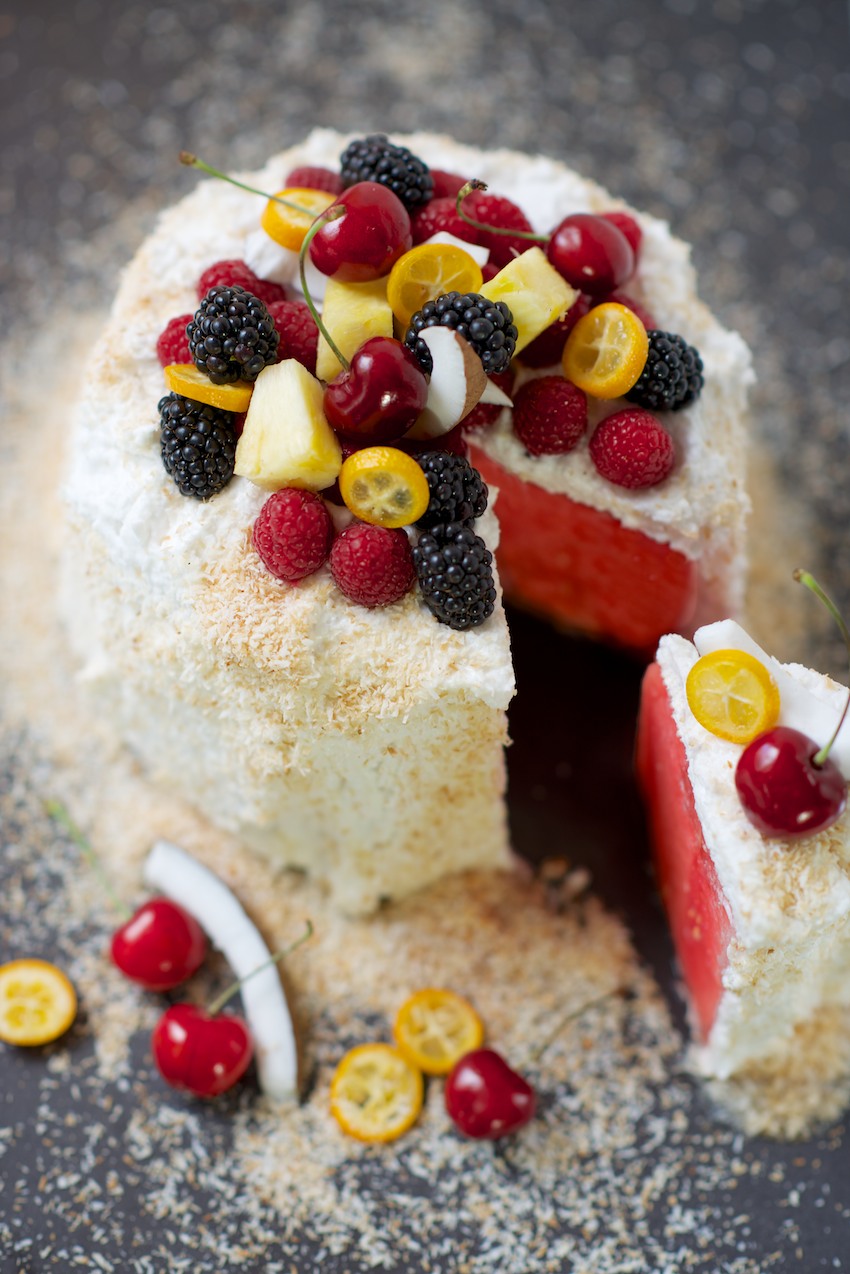 Happy Late Summer,
Anette
P.S.
You can find my rosé-gold jewelry line here in my own shop or my other lines at Etsy and DaWanda
If you like to further connect there is more lebenslustiger on FB, Twitter, Tumblr, Instagram and Pinterest!
Thanks so much!!!
Continue reading "Waahhh - Watermelon Cake!!!"
Categories :
DIY