30
09
2013

I baked!
YAY!
A yummy Garlic & Herb pull-apart bread.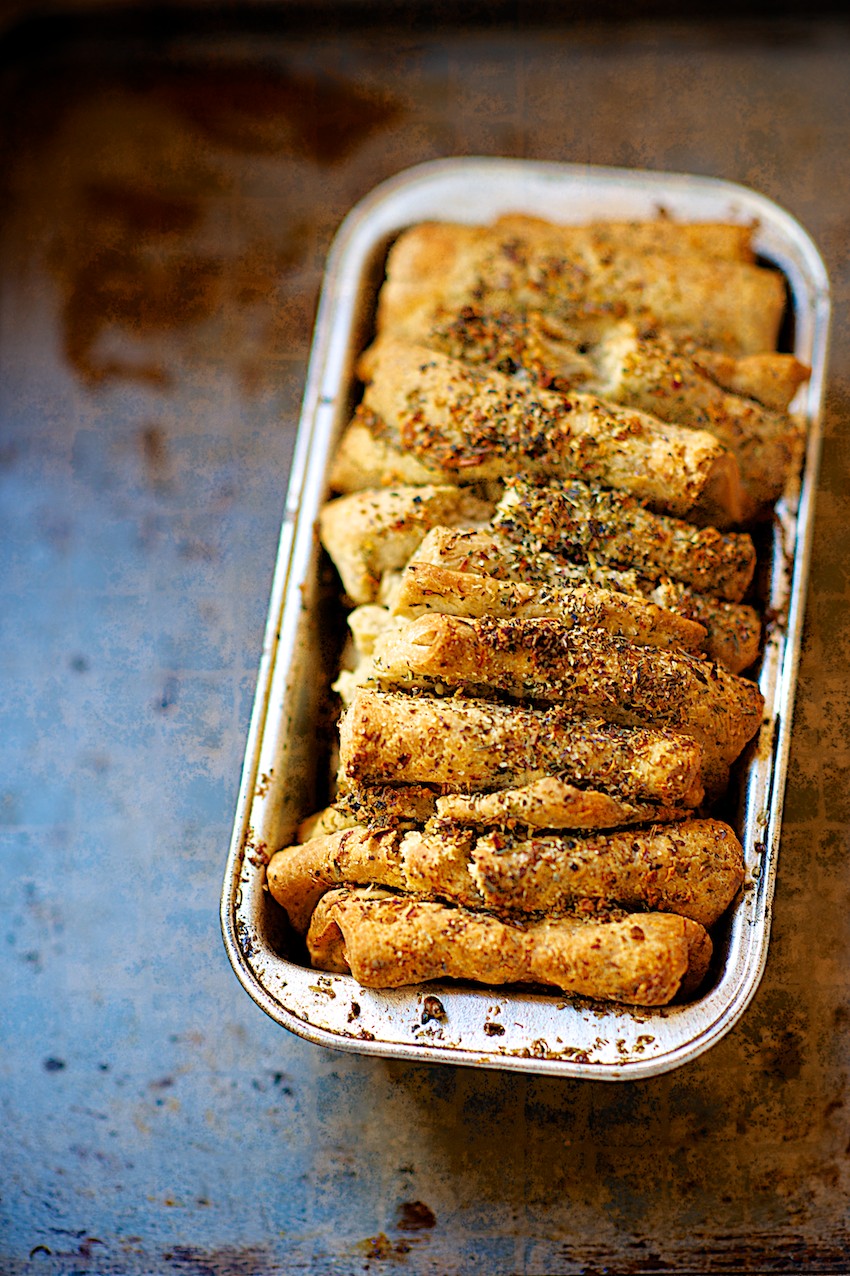 Dear Susanne from Alles ist gut send the recipe over to me.
Instead of fresh herbs I used a mixture of dried herbs from Sonnentor called "Gute Laune" - about 4 table spoons.
Bread dough
600 g flour
1 cube fresh yeast
300 ml lukewarm water
1 tsp honey or agave
2 tsp salt
50 ml olive oi
Mix flour, yeast, agave and the water and let sit until bubbly.
Then mix in salt and oil and kneed until you get a nice dough.
Garlic & herb butter
100 g soft butter
1 tps herb salt
1 or more garlic cloves
3 tbsp fresh or frozen herbs like basil, chives, parsley...
Mix all herb-butter ingredients thoroughly.
Roll out the dough approximately in a size of a baking sheet.
Spread the butter evenly all across, cut into 5-6 strips and fold them up.
Put up-right into an oiled bread pan.
Let rise again and then bake until it's golden - about 30min - depending on your oven.
So delicious!
Happy Monday,
Anette
Continue reading "Garlic & Herb Pull Apart Bread"
Categories :
Market day
Trackbacks :
6 Trackbacks »