30
01
2014
"What are you thankful for in January?" - Is Nics' question for todays BIWYFI photo project.
Right now I am thankful to be creative - even in the midst of packing seven rooms into tons of boxes.
Just a little break, a cup of chai tea and a few rows knitting relax and energize me.
And with extrem knitting you even see a progress by knitting just a couple rows! :)
I use roving and needle size 25mm for this blanket.
Once it is finished I will carefully felt it just a bit in the washing machine.
I did a little piece beforehand and it turned out beautifully.
We'll see if it will work that well with a larger piece ...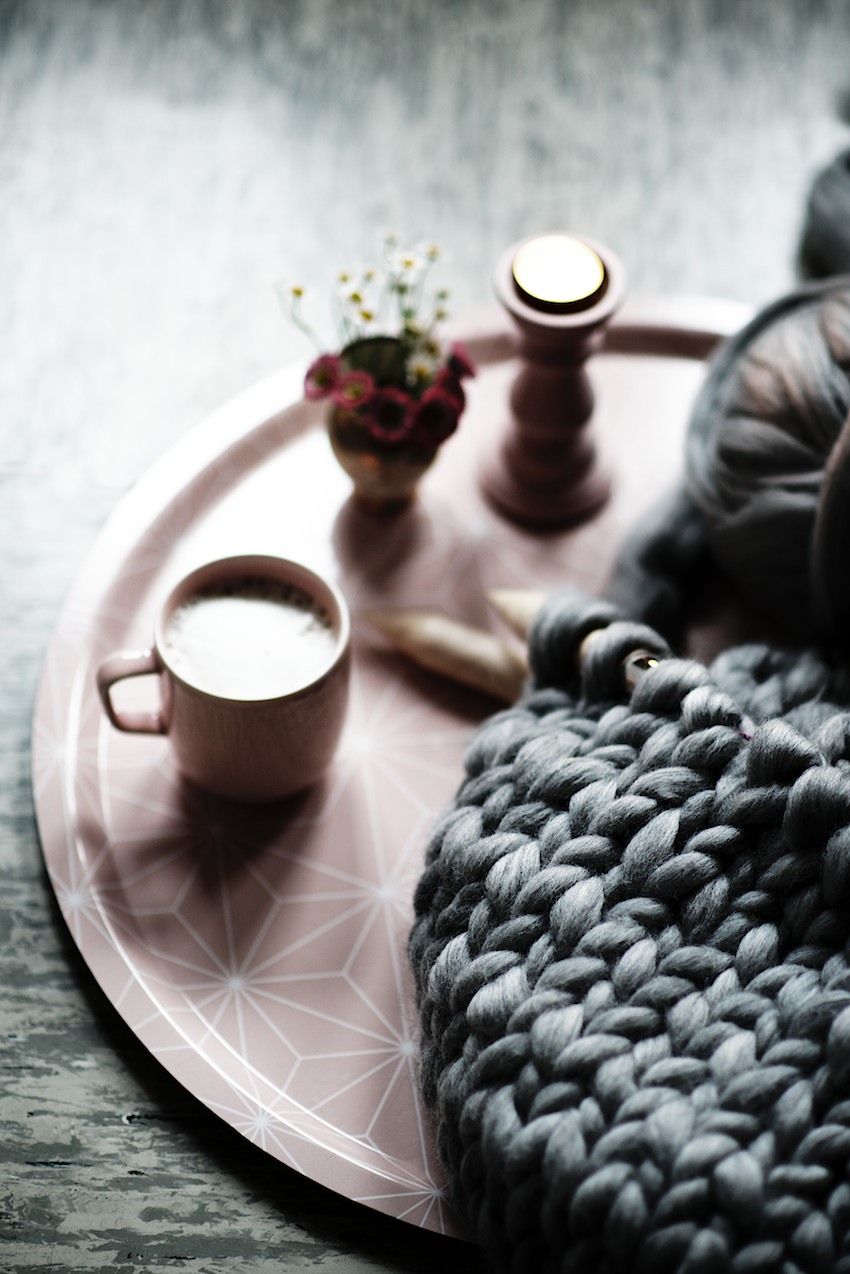 Happy Day,
Anette
P.S. I love my new tray from the BÅKIG collection!
Trackbacks :
2 Trackbacks »