27
05
2014

Oh my - so far I owned only ugly kitchen towels!
I didn't even noticed that fact in my old kitchen but now I needed some pretty ones to hang up in my new kitchen.
I still love to use these crocheted chevron cotton dishcloths I made. They get even better and better every time after they have been in the washing machine so I thought I will make some dishtowels as well.
It's a very simple geometric knitted pattern which you can easily change to the size you need.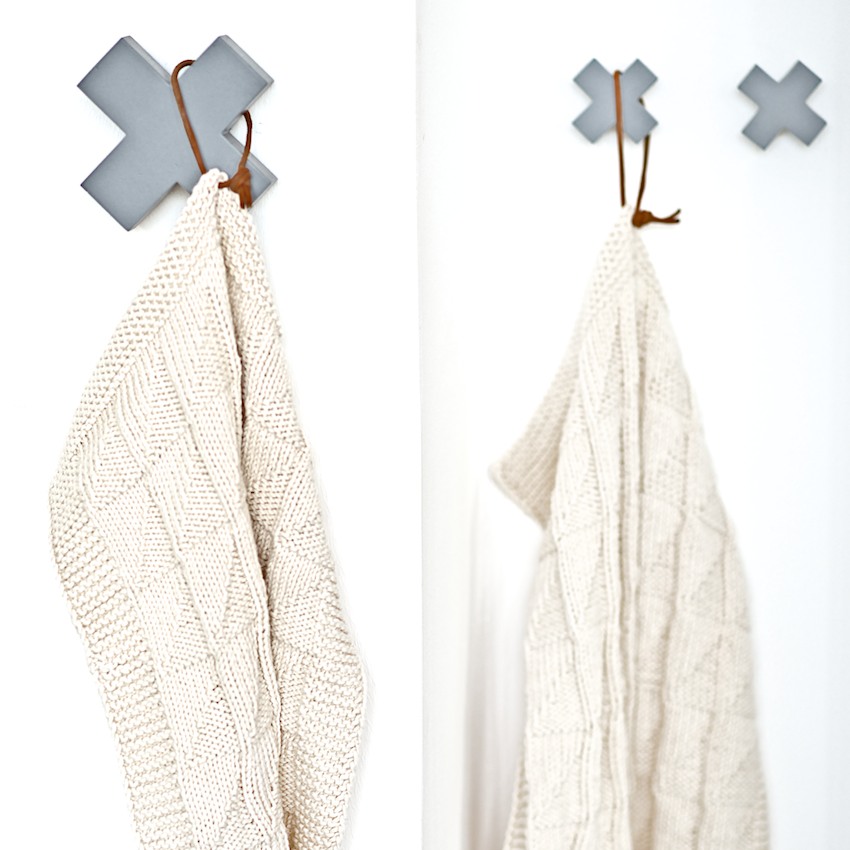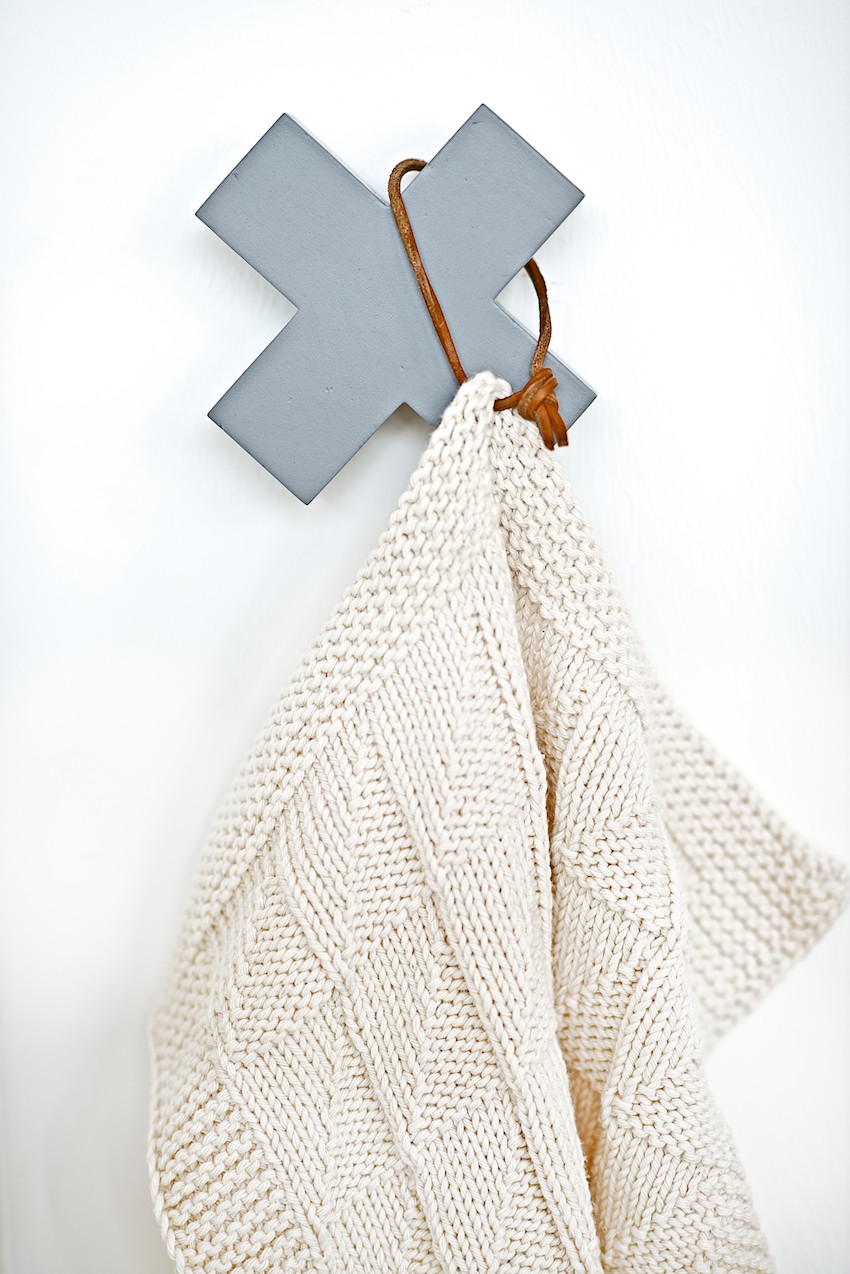 I used a 100% cotton yarn because I want to be able to wash it on a hot cycle.
For one towel you will need 100gr yarn with a length of about 170m and needle size 4.0 - 5.0
I casted on 72 stitches.
That makes 7 times the geometrical pattern of 8 stitches plus the border of 8 stitches on each side. 9x8=72 stitches.
Before I started the pattern I knitted the bottom border.
My pattern drawing shows only the "right side" of the knitting.
~ means: knit on the right side and knit on the wrong side
V means: purl on the right side and knit on the wrong side
• means: knit on the right side and purl on the wrong side
I repeated the pattern 7 times and then did the top border.
Then I used a natural undyed leather strap which I simply knotted through one of the stitches in the border.
Beforehand I washed the leather together with a piece of sample knitting to make sure it won't stain the knitting.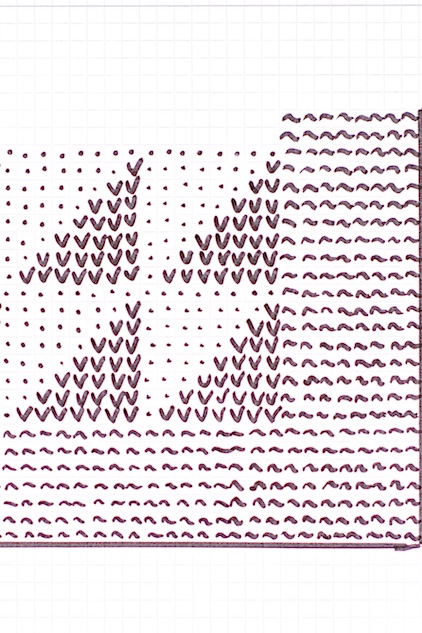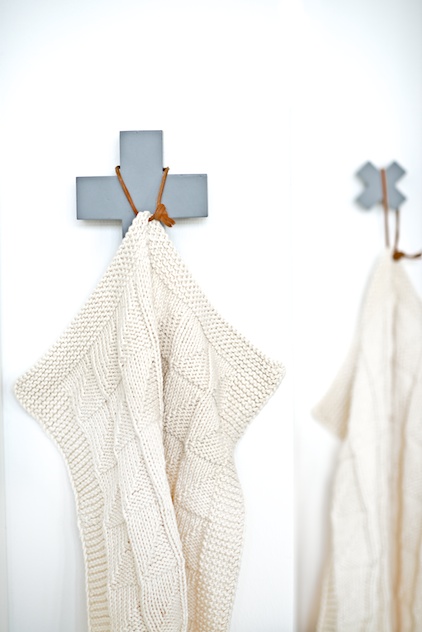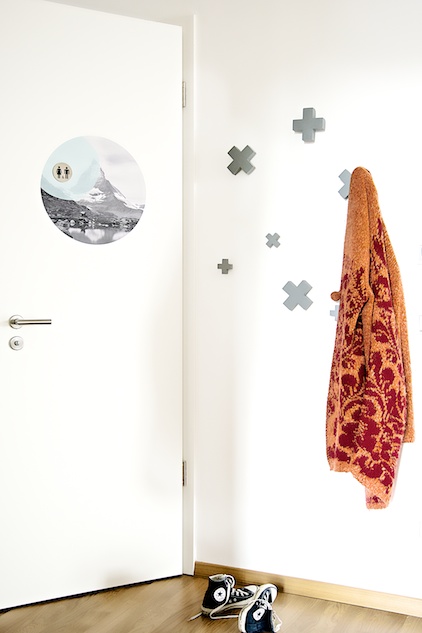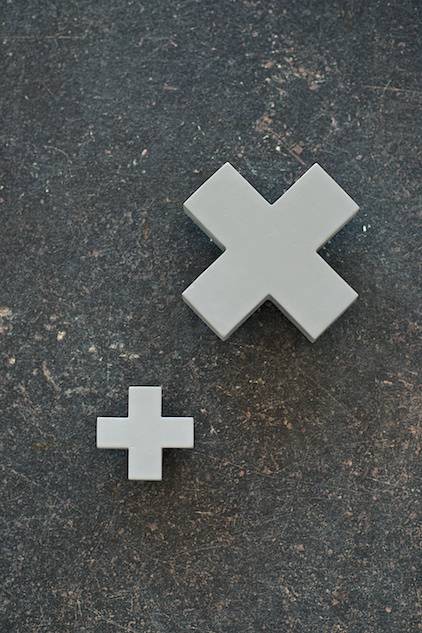 The grey painted wooden hooks are from HKliving and come with a screw and a screw anchor.
The large one measures 12x12cm and the small one 6x6cm.
Please send me an e-mail if you are interested in purchasing a hook.
Happy Day,
Anette
PS. Today is Creadienstag!
Continue reading "Knitted Dishtowel Tutorial "
Categories :
DIY
Trackbacks :
8 Trackbacks »