22
07
2014

I have shown this crochet bangle before but haven't done a full tutorial for it yet - so, here it is!
It's such an easy and fun little project - perfect for summer.
I like to crochet my bangles from fabric yarn because it's thick and gives the bangle a nice stability but it's still cotton and therefore feels cool to the skin.
You could try to make it with several strands of regular cotton yarn - I think that would also be really pretty.
Just make sure your hook has the right size to create that extra chunky look.
Mine is size 12.75mm and you need about 10 meter of fabric yarn.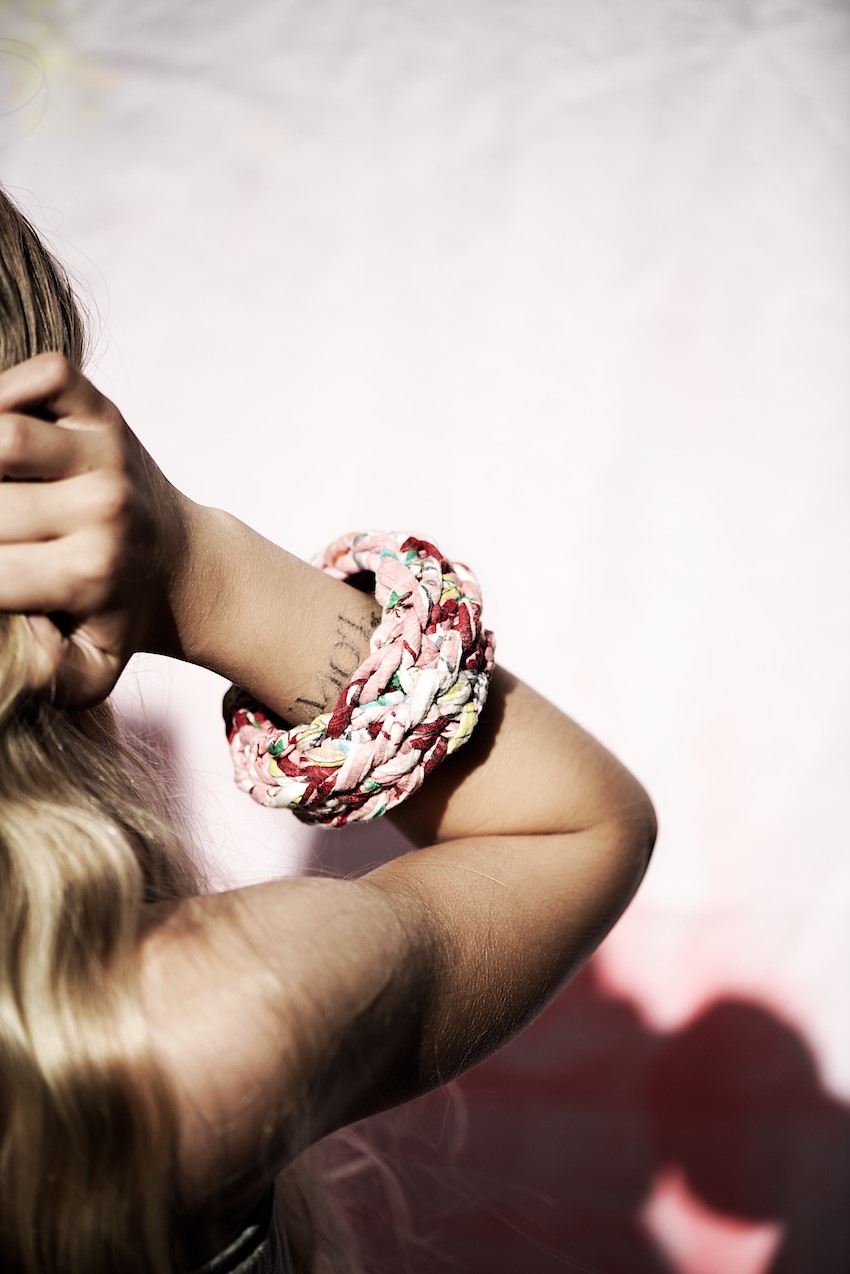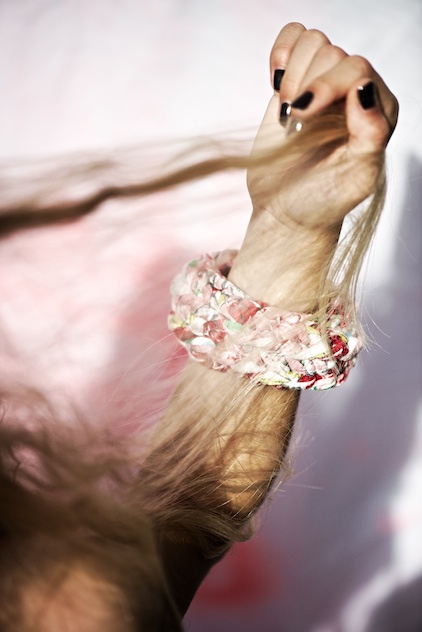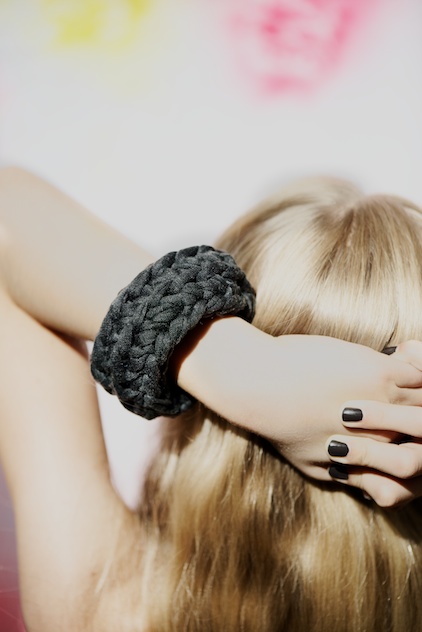 Depending on your hand and wrist size chain about +/- 20.
This crochet bangle shouldn't fit too loose nor too tight.
Making a bangle just takes minutes so you might need to redo it until you find the perfect chain amount for your hand.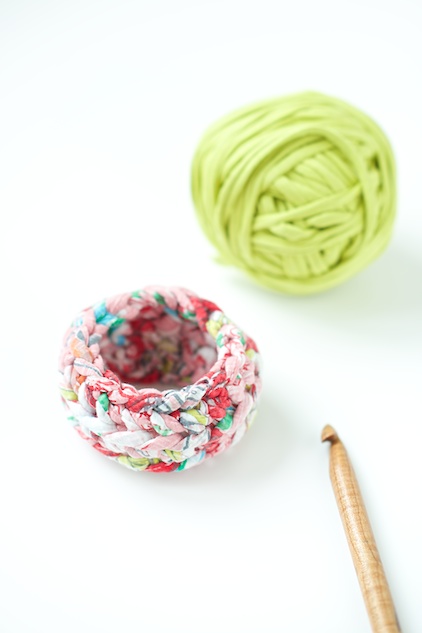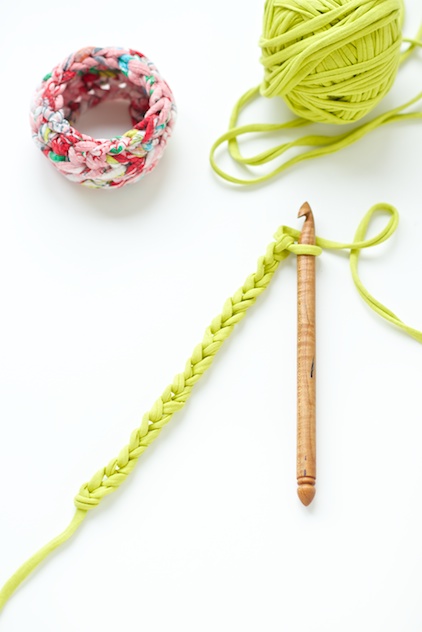 After you did your chain simply join into a circle by placing a sc in the 1st chain.
Row 1:
sc in each chain.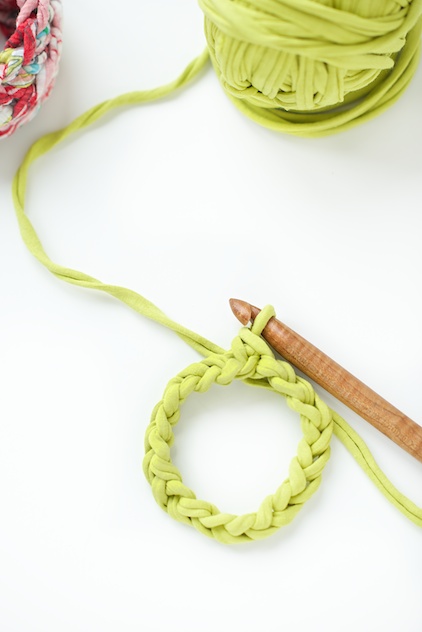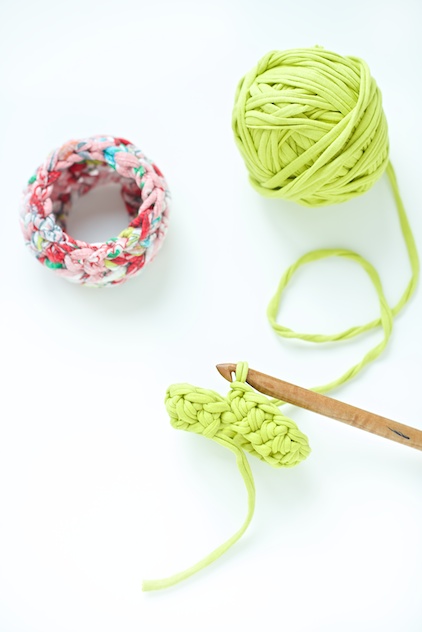 Row 2:
sc but thru the back loop only. That creates a running ridge.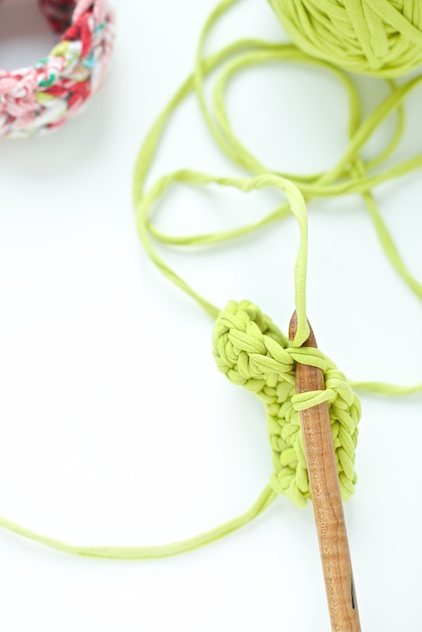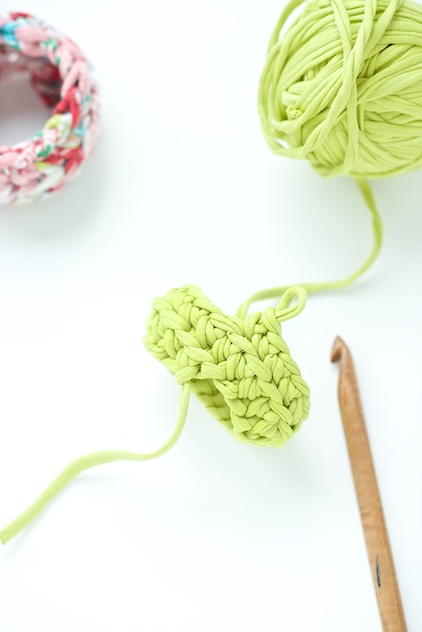 Row 3:
sc thru the back loop - skip two stitches in that last round to create a nice arch. (For example sc 7, than skip 1, sc 7, then skip 1 and finish the round)
Cut the yarn.
Now with your fingers or a needle weave the endings around and through the border stitches to create a smooth line.
Weave the endings further inside the bangle and finish with a little knot. Pull really tight and cut the endings.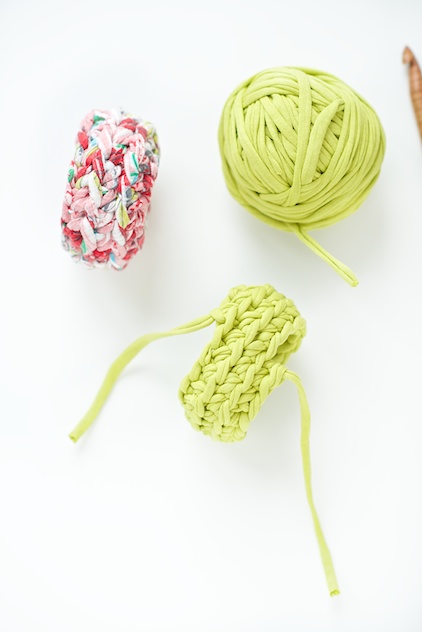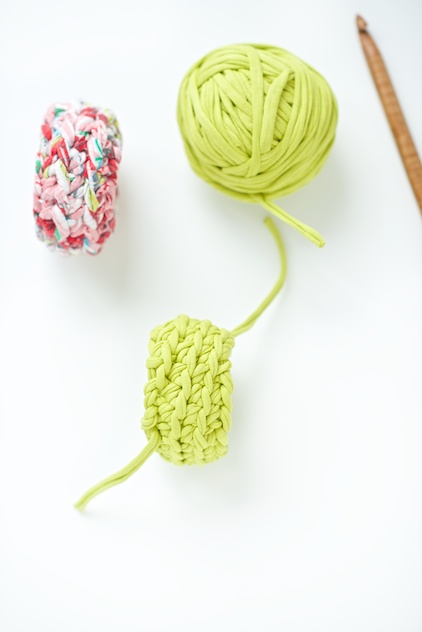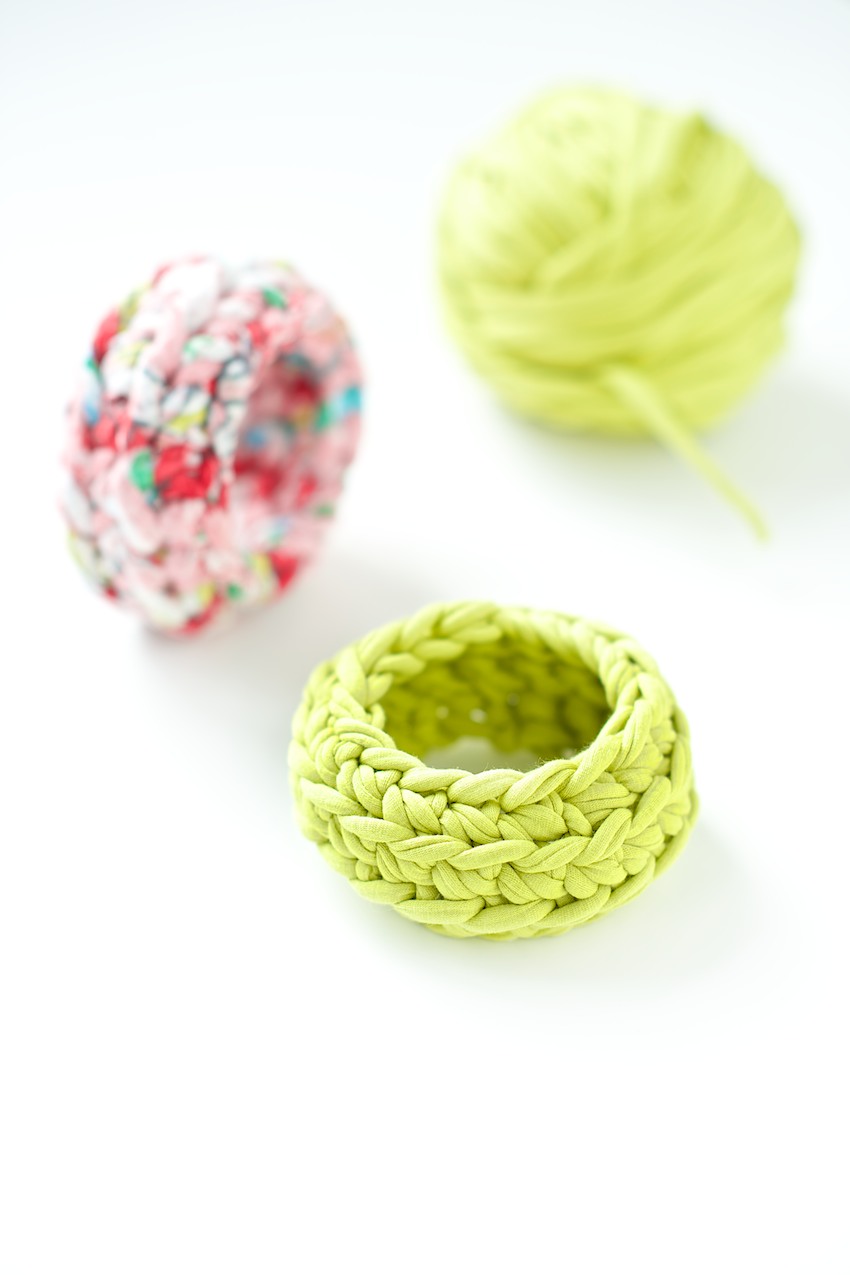 That's it!
Easy, right?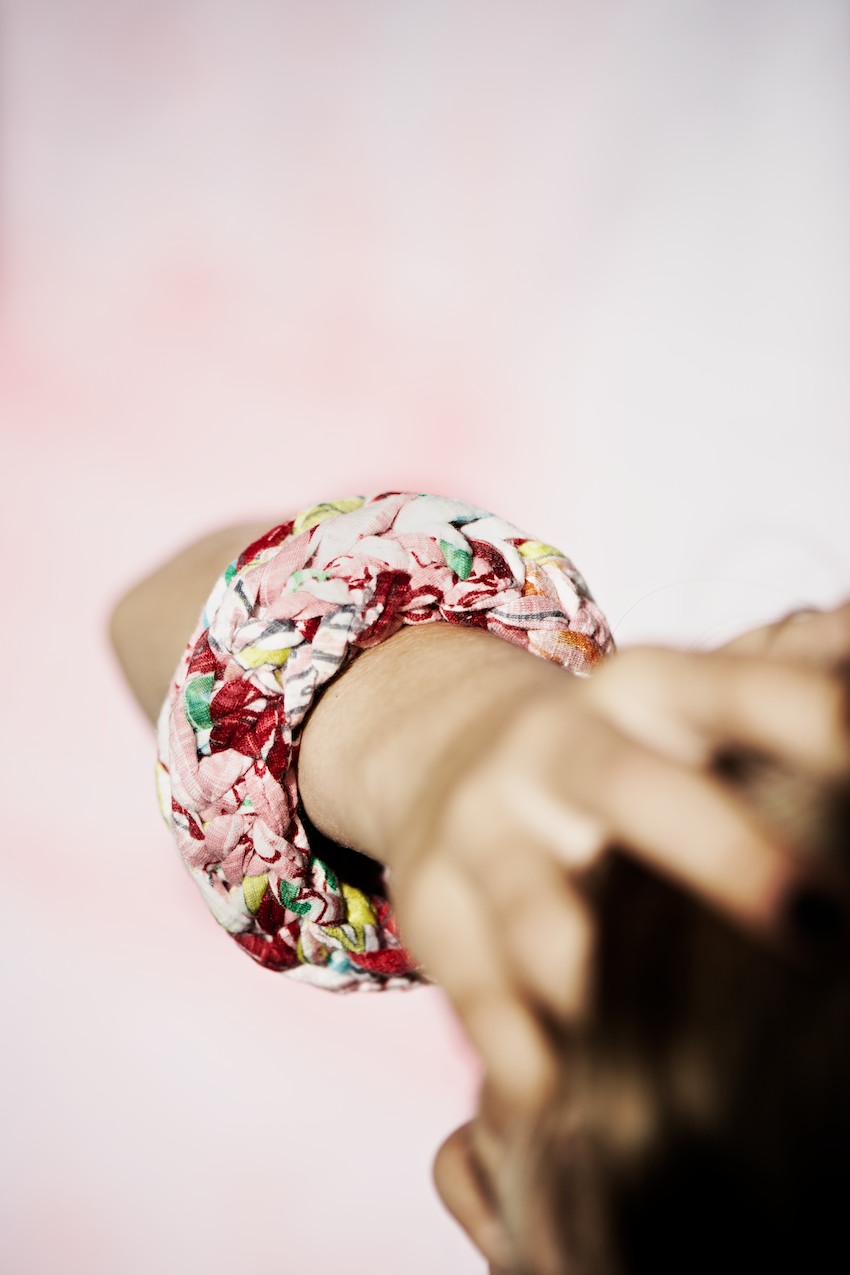 Happy Creadienstag,
Anette
Continue reading "Crochet - Bangle"
Categories :
DIY
Trackbacks :
2 Trackbacks »