29
08
2014

Oh I know I know...none of us want's to talk about fall and winter yet, but fact is, the nights are getting colder and the season change is lingering in the air.
But I have something for you to sweeten the farewell of summer:
A super cozy and chunky hat tutorial.
So fun to make and wear!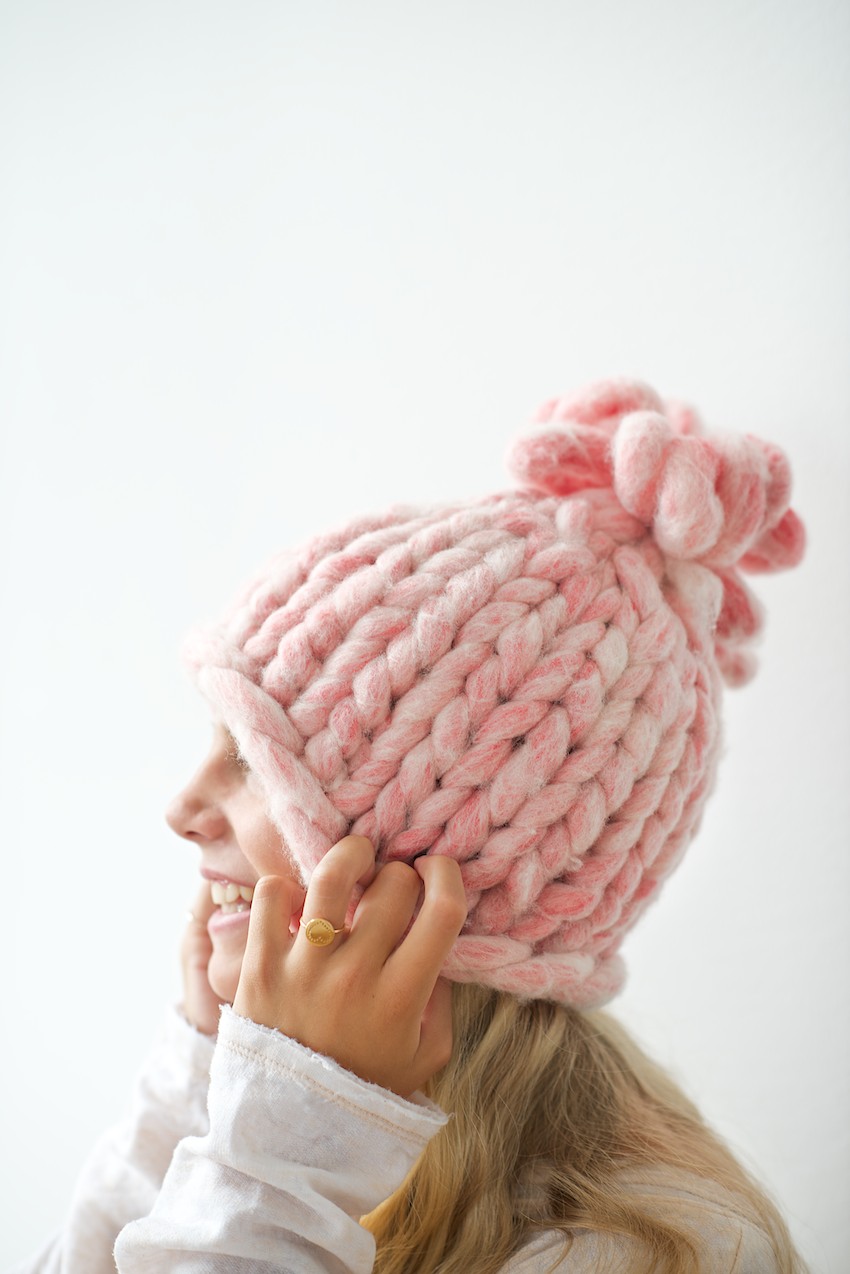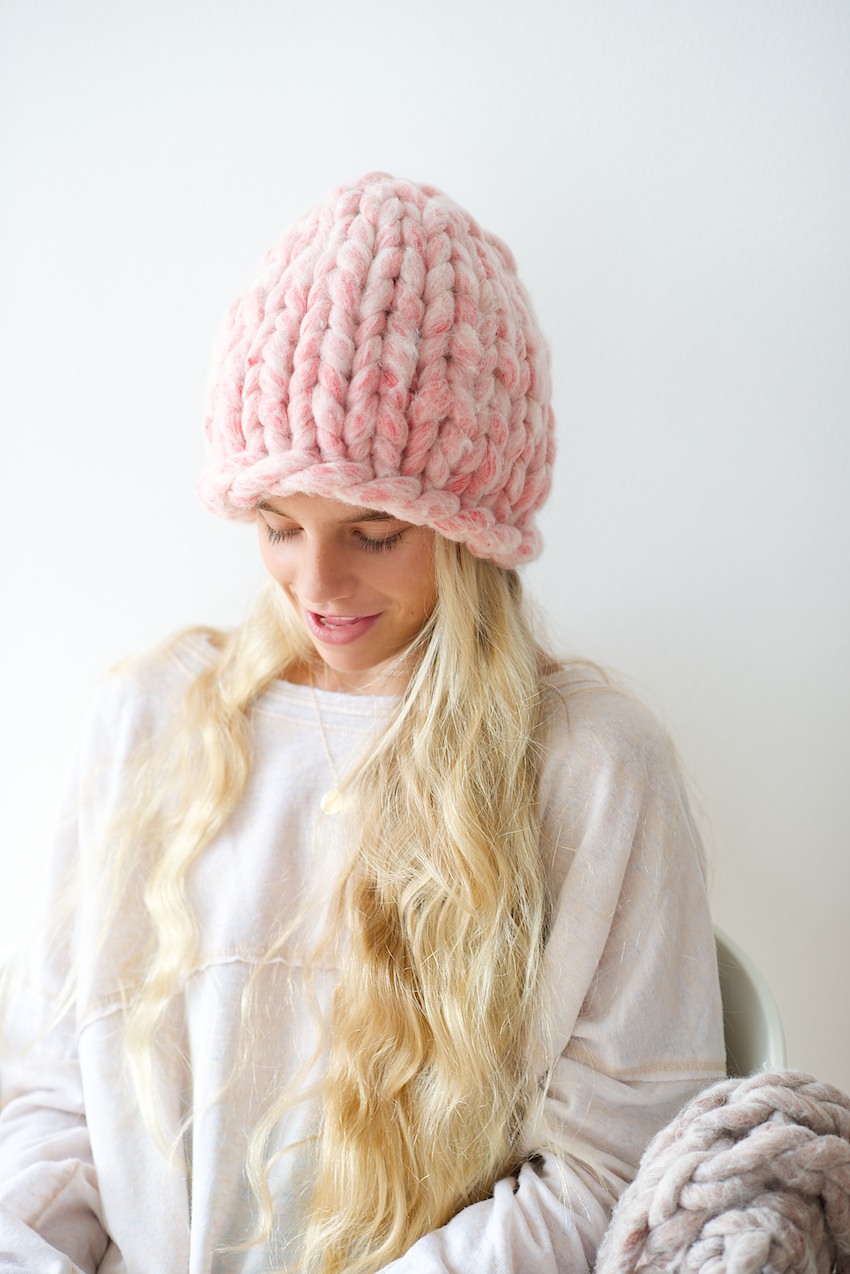 It's made of Loopy Mango Big Loop yarn which is available in my Shop or directly at Loopy Mango NY.
You can also use any other mega chunky yarn.
The pattern is similar to the Helsinki hat by Loopy Mango but less in height and I used much thinner needles, because I didn't have thicker ones.
This wool is just gorgeous and my goal was, not to waste even a tiny bit of this precious yarn.
So I wanted to get two hats out of a 36m skein - and it worked!
Here come the patterns for an adult size hat and a kids size hat with a fun bobble on top.
For two hats you will need:
- About 36m of Big Loop Yarn
- A set of needles size 15mm/US size 19 ( if you have needles size 20mm/US size 36 and you want to use those, please keep in mind, that you might need more yarn)
If you want to use circular needles instead of a set there is a technique called "magic-loop-method".
Someone recently mentioned it to me in the comment section in one of my other tutorials. But I haven't tried that technique yet.
Ok! Let's start with the adult version (and of course you can also add the bobble to the adult version!!!)
Adult hat pattern
Round 1: Cast on 18 Stitches
The yarn length you need for casting on is about 3m. Don't pull too tight while casting on.
Generally it's better to knit this yarn fairly loose because you are using small needles for this size of yarn. The yarn needs to be able to breathe a bit.
Make sure there is no twist when you connect to a loop.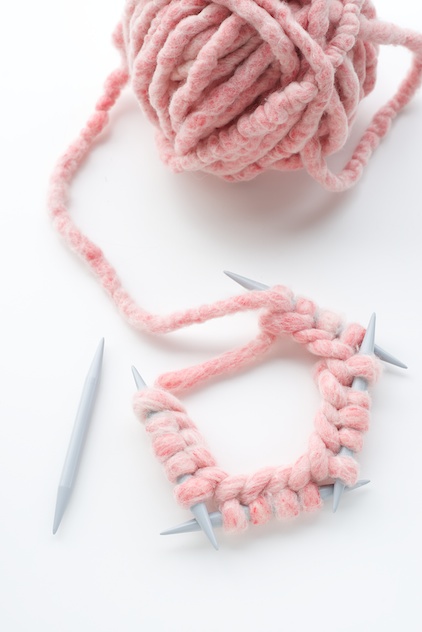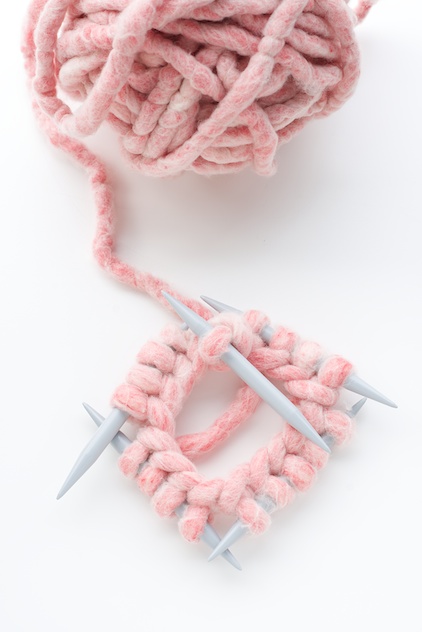 Now...
Please click on : Continue reading "Big Loop Knitted Hat Tutorial" a little bit further down for the full tutorial!
Continue reading "Big Loop Knitted Hat Tutorial"
Categories :
DIY