30
09
2014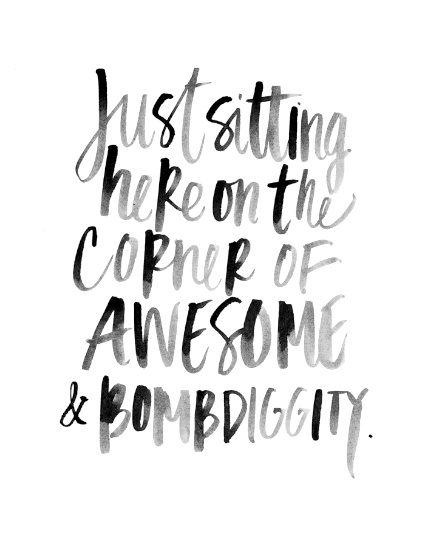 Sounds like a good place to sit, right?
I found this quote on Pinterest
and it's from the blog So Shay .
I actually hadn't heard the word BOMBDIGGITY
before, so I goggled it.
Does it mean some sort of "super awesome"?
And the quote has a "great-time-all-is-well" kinda meaning?
Then let's all sit down at this corner :)
I am definitely having a good time right now.
Lots of work in my studio, thats why it's a bit quiet here on the blog.
My chunky knitted hat is a bomb in my shop with many orders on it.
Very grateful for that.
Back to this quote: I really like the watercolor writing and want to try it too.
Here and here are great tutorials.
I just have to find time to do it...
Happy Day,
Anette
Continue reading "Kinda True...5"