23
02
2015

Is it really possible to knit a sweater out of this extremly thick yarn?
For sure it is, but you need to have the right expectation about the finished project as well :)
It's really chunky and also quite heavy in weight but very special and beautiful.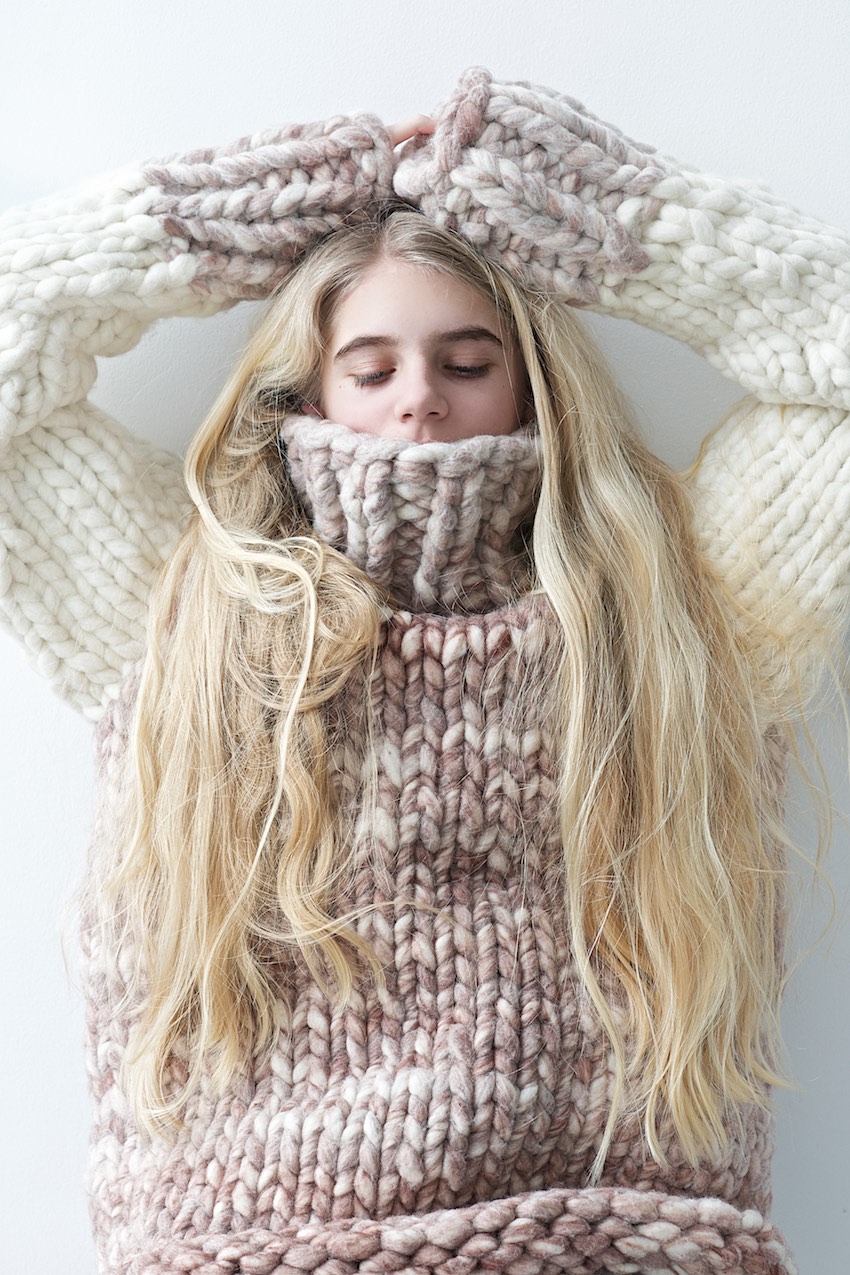 This yarn has so much character and is possibly very different from every other yarn you have known so far.
I had a lot fun knitting this order - including the balaclava (picture further down) - and a very happy customer afterwards.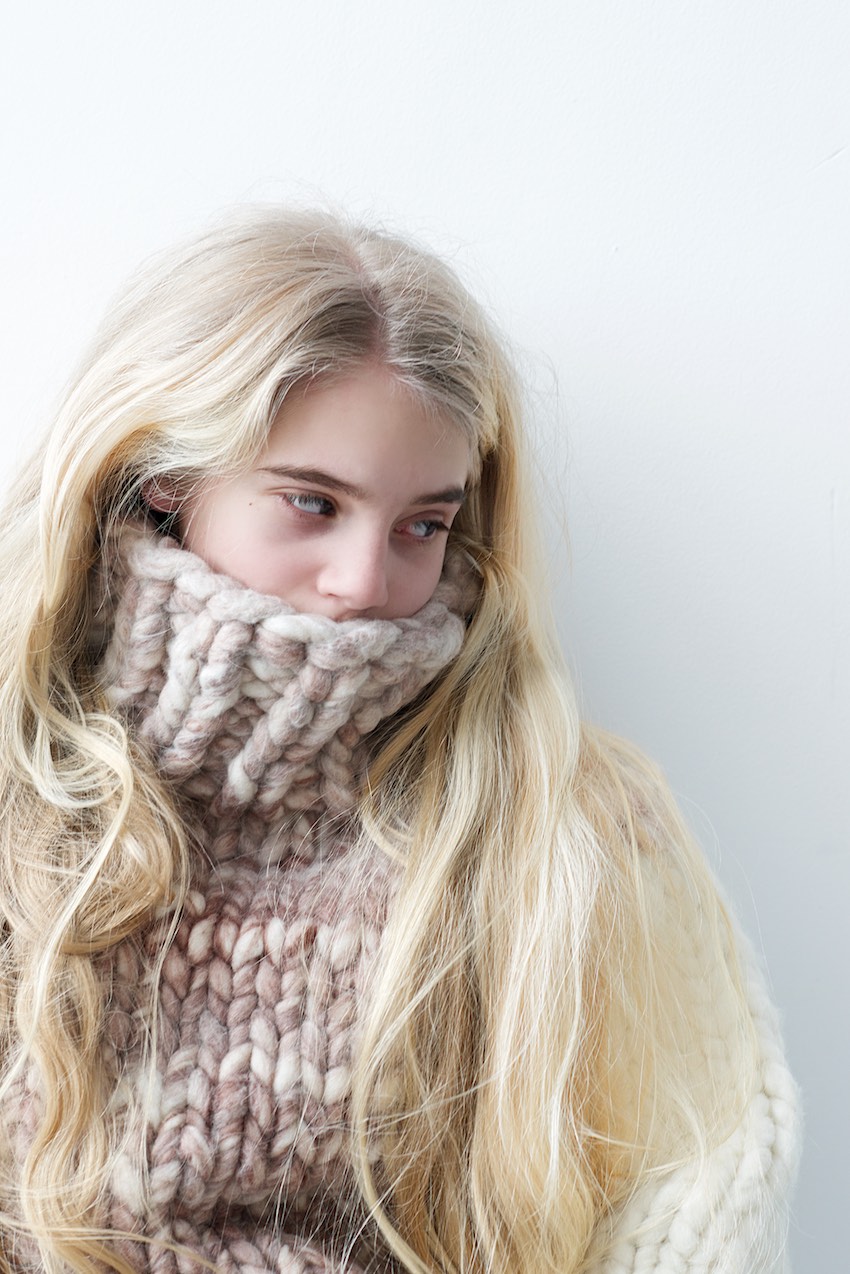 Loopy Mango Big Loop yarn is amazing for many reasons:
It' s really super chunky for needle sizes between 15mm to 25mm - depending on if you want tighter or more loose stitches for your project.
Despite the thickness of the yarn it's still incredible soft, cozy and luscious because it's hand spun from 100% north american merino wool.
Due to this artisanal process all skeins are one-of-a-kind and vary slightly in thickness and color from one another.
Absolutely not comparable to mass produced yarns.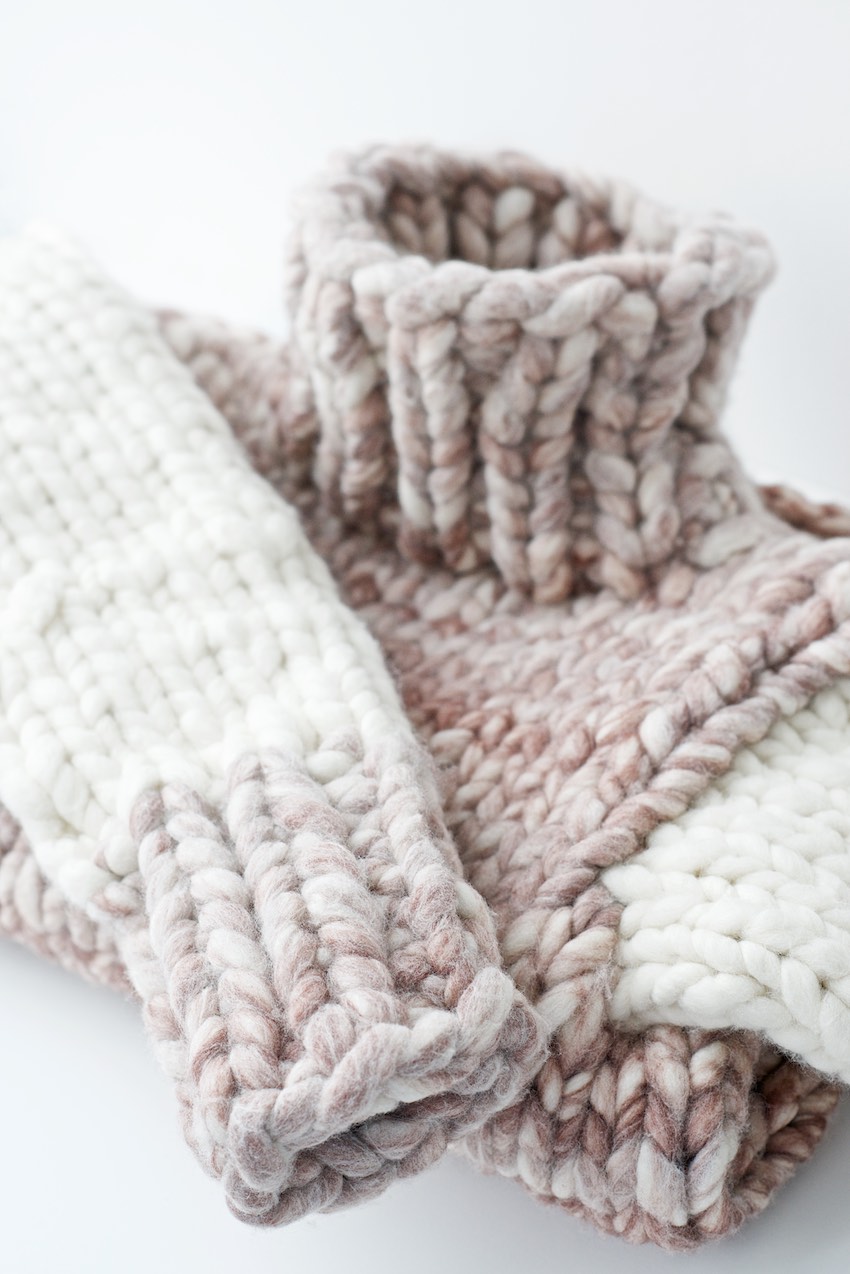 I picked a few questions that I received in the last weeks because I thought my answers might be interesting for you as well:
"Why is Loopy Mango Big Loop yarn so expensive?"
The price only seems high but you have to realise, that it is sold in a 1100gr skein. Typically yarn is sold in 100gr balls and if you break down the price then it is not higher then other high quality 100% merino yarns from designer brands.
If you would wanted to replicate the thickness with another yarn you would need to ply other yarn 10 times or more and it would cost even more money.
I also provide free patterns for using the yarn (soon I will add a beautiful round knitted pillow!) and also Loopy Mango provides many free patterns here.
As I wrote above, the yarn is not mass produced, it's artisanal and made in small batches with local sourced wool from the US and not with wool from China or Australia.
Good local products are unfortunately higher in price than products with questionable sources that discounters offer.
"What is wrong with using wool from China or Australia?"
Despite the often lower quality of the merino wool from China it's foremost the cruelty involved in animal farming.
Same for Australia. They often use a horrible method called Mulesing on the sheep.
It was really shocking for me, when I found out about this and by no means do I ever want to be involved in a business that supports those cruel practices.
Loopy Mango assured me, that their yarn is mulesing-free.
Hopefully I will soon carry K1S1 yarn from Little Dandelion in my Dawanda shop as well.
The wool for this yarn comes from New Zealand and will also be mulesing-free.
"Why should I order from you instead of ordering directly from Loopy Mango ..."
Well - if you are from the US then of course it makes sense to order from Loopy Mango directly.
But if you are from Germany or Europe then you have to keep in mind, that there will be - next to the high shipping costs - additional charges like customs fees and import taxes as well as sales taxes (VAT).
You should contact your customs office before ordering from the US and ask how much the fees are so there will be no surprises afterwards.
It's difficult and elaborate for me too, to import the yarn to Germany and economically not worth for me to do it but I love this yarn and therefore decided do it anyway...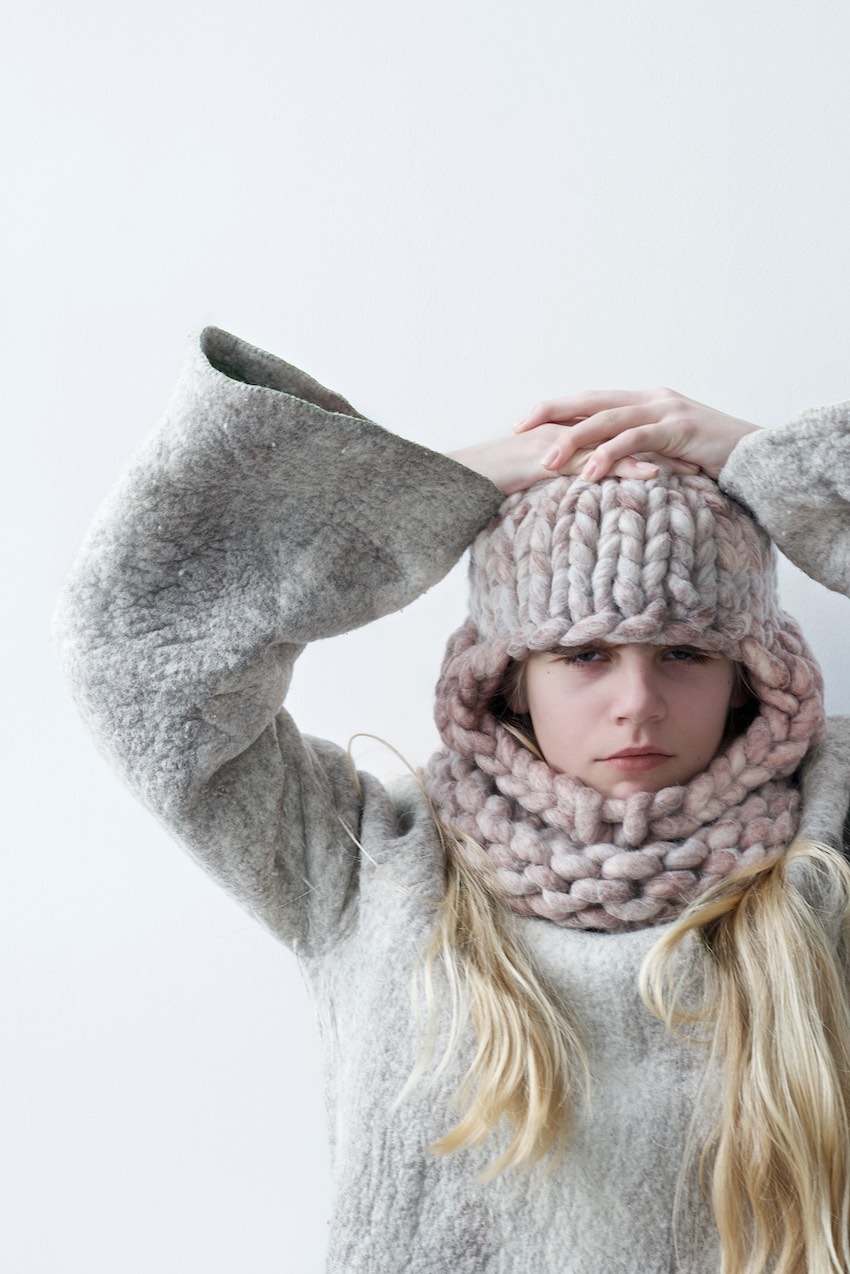 "If I spent so much on this wool i expect it to last forever!"
Uh - well - how to answer this one???
If you are familiar with pure wool you know that you have to handle it carefully.
There are no chemicals or acrylics involved that would help to make it last "forever".
It's just a very precious material and you have to take good care of it.
As with any other wool there will be pilling.
"How to wash a product made of Big Loop yarn?"
Loopy Mango suggests Dry Clean only.
"Can I crochet a rug with this yarn?"
Theoretically yes - but I would rather use a special rug yarn.
It often comes with a kind of inner rope that makes it more sturdy.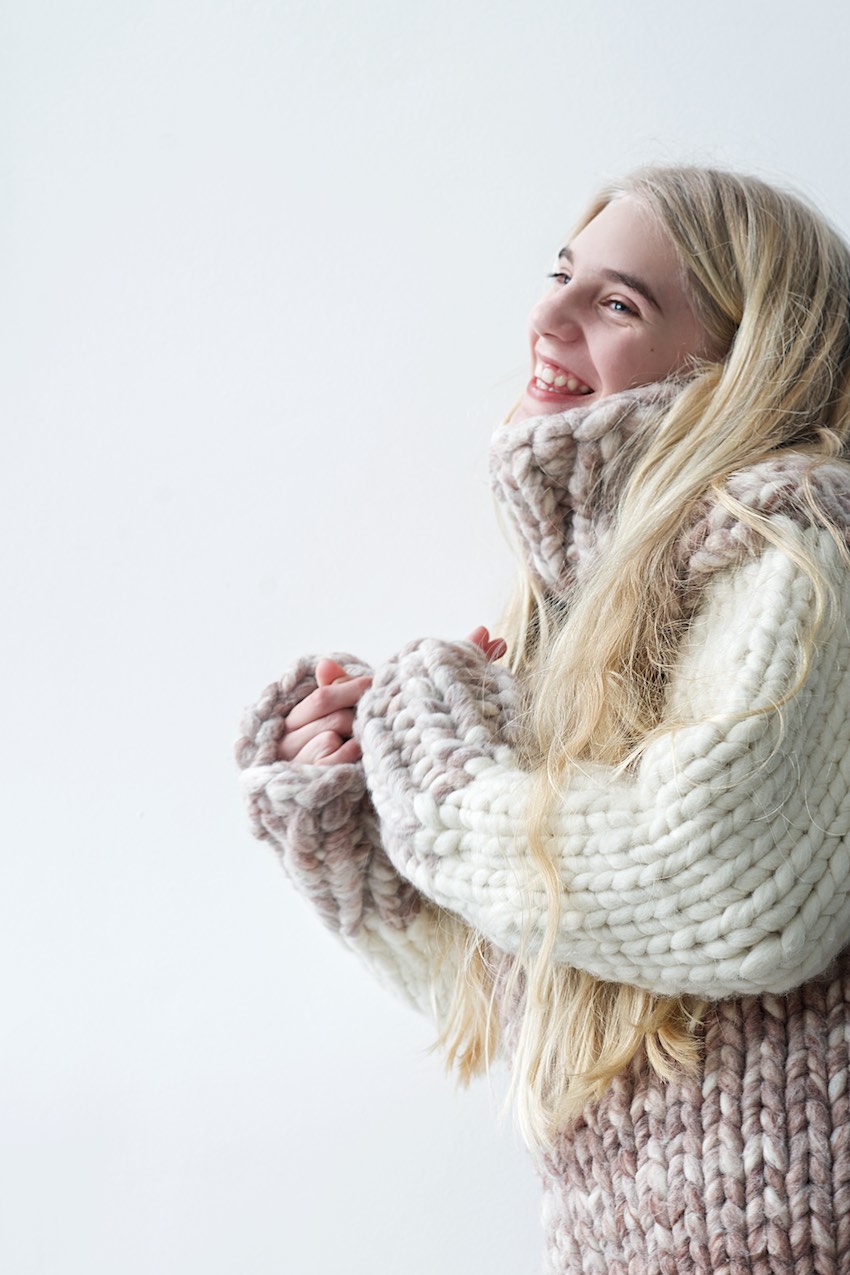 I will think of more questions people asked me and edit/add them here from time to time.
Meanwhile please let me know if you also have a question regarding the Loopy Mango Big Loop yarn.
Happy Day,
Anette
Continue reading "A Chunky Knit Sweater From Loopy Mango Big Loop And Q&A About This Great Yarn"
Categories :
DIY
Trackbacks :
84 Trackbacks »