15
06
2015

If you have been on my blog before you might have seen our wonderful round solid oak table. (For example in this post)
The smooth surface of the table is just left natural and besides a light oil finish there is no protection especially against liquids.
But not only wood can react to spills - many other natural materials like marble for example are sensitiv too.
So I came up with some modern and stylish 3D cube-style crochet coasters which work perfect for hot cups of tea or what ever your favourite drink – warm or cold – might be.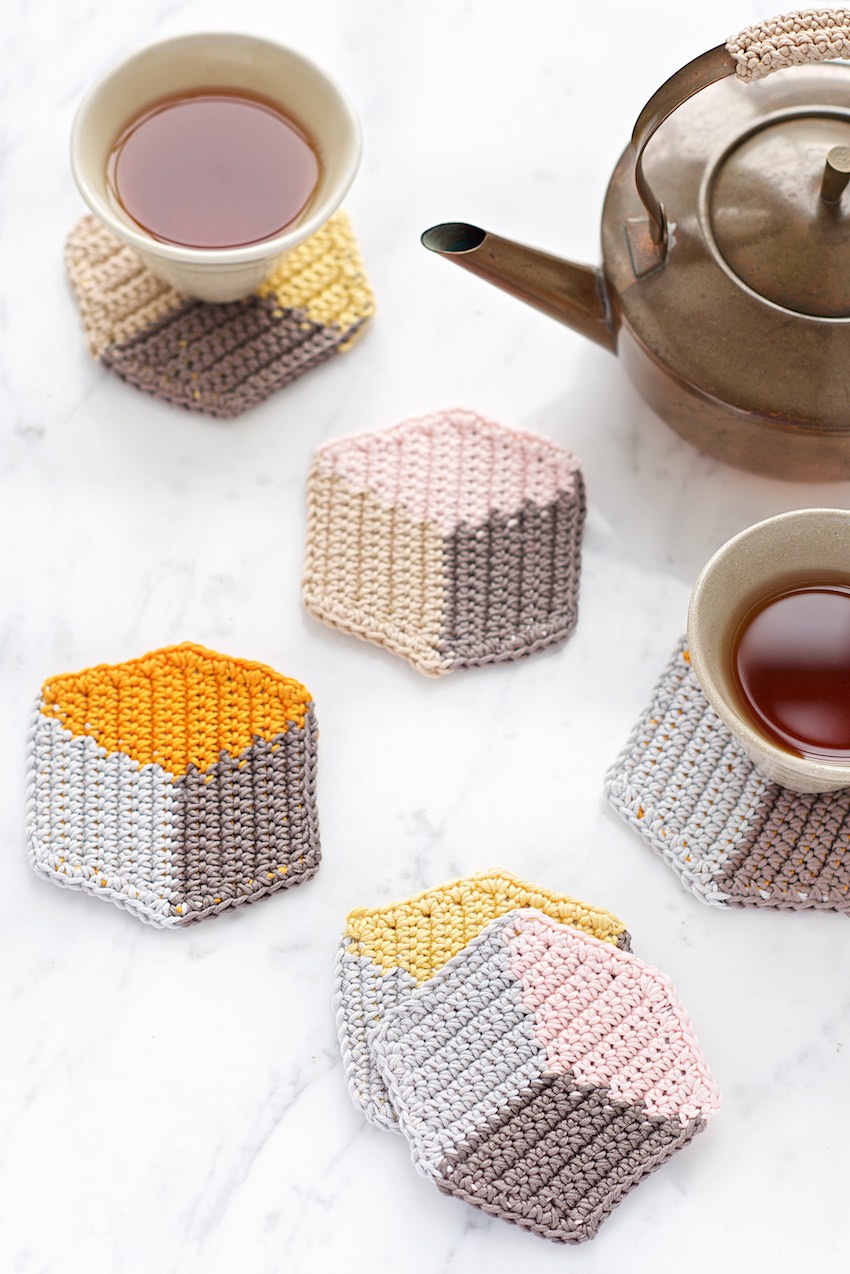 They also make great little gifts to bring at the next dinner party invitation ;)
Plus you can work on them everywhere - don't you love those little handwork projects you can work on while waiting somewhere?
You will make a set of 6 coasters in no time...
I have chosen two different grey tones – one lighter and the other one darker – and a beige and added splashes of colour in light peach, vanilla and orange.
Of course you can choose any colour combination you like.
I would just make sure to have a lighter and a darker shade and a contrasting third colour so the 3D effect will show.
I used a 4mm mercerised cotton yarn for crocheting because I liked the festive touch of the shimmer and the sturdiness oft the finished coaster. The technique I am using is tapestry crochet and I will walk you through step by step. Material list: I used "DROPS Muskat Mercerized" 100% Cotton but any other cotton yarn will do
Gauge: 10x10cm (4"x4")

21st x 28 rows

Weight:

50gr (1.8 oz) = 100m (109yds)
Colors:
19 light grey

24 medium grey

10 peach

51 light orange

30 vanilla yellow

23 beige
Tools you need:
Crochet hook 4,5mm (UK7, US7)

Needles: 4mm or 4,5mm (US6 or 7/UK6 or 7)

Scissors

Needle to sew in the endings
A finished coaster has a hexagonal shape with the sides being about 5-6cm long and the diagonal about 10cm.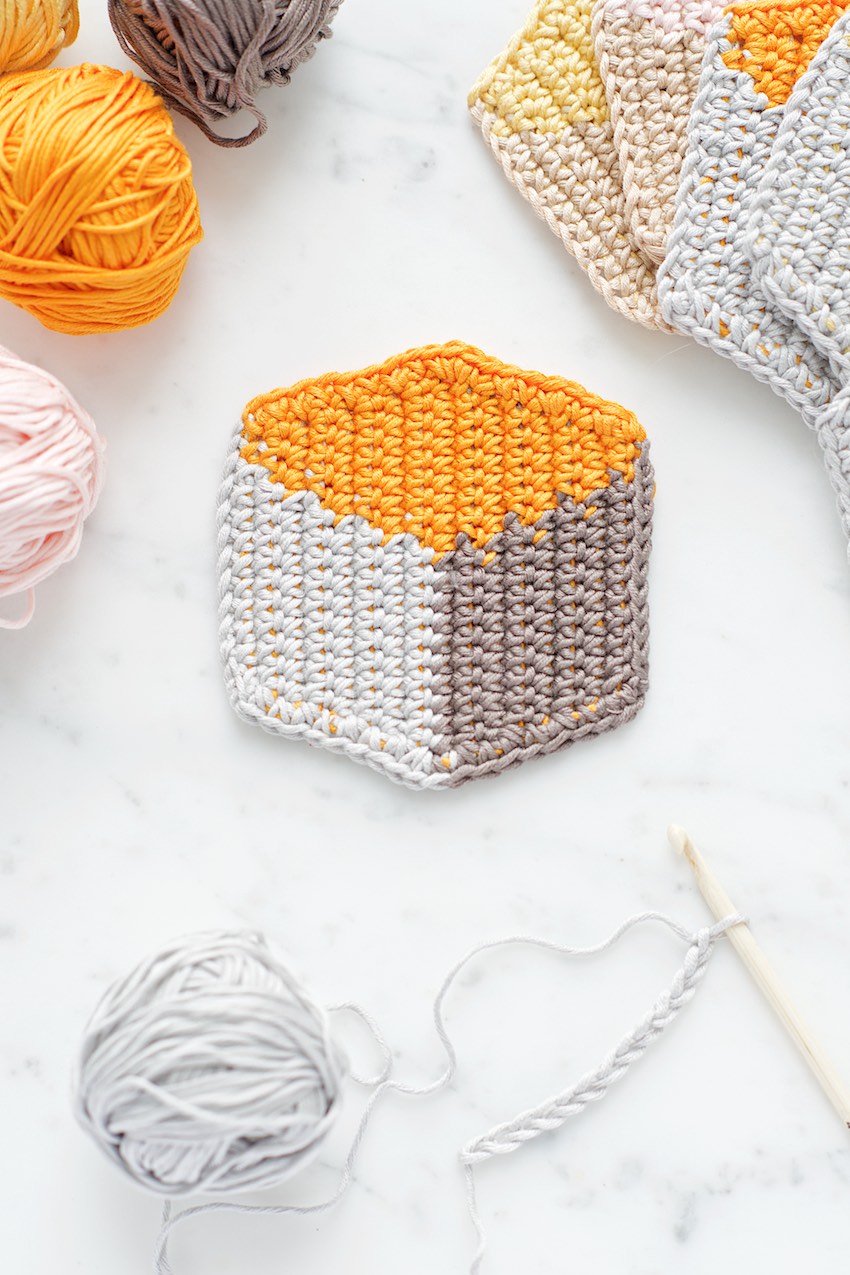 Start: Yarn light grey
Row 1: position your second colour - orange in my case - to travel inside each grey Sc
Yarn light grey Sc1 in 2nd Ch from hook, Sc9
Now and in every row...
Click on "continue reading 3D Cube-Style Crochet Coasters" below for the full text and picture tutorial
Continue reading "3D Cube-Style Crochet Coasters"
Categories :
DIY