13
04
2016
Even with all the constant changes and the secret world of pin algorithm truth is, I still love to check regularly into my Pinterest.
It relaxes and inspires me to search for new pins and I have fun to create beautiful new boards.
My newest addition is a collaboration with AboutYou, a young german fashion online store.
AboutYou is truly all about you; helping you to find your very own individual fashion style out of hundreds of pieces and accessories by top brands.
With the help of filters and style consulting AboutYou makes great suggestions based on your preferences.
It was super easy for me to find pieces I like (truth is, I already put an order in... I fell in love with this jeans tunic...) and I will keep adding more pins together with other spring inspiration from around the web to this board in the next weeks - so please follow along if you like.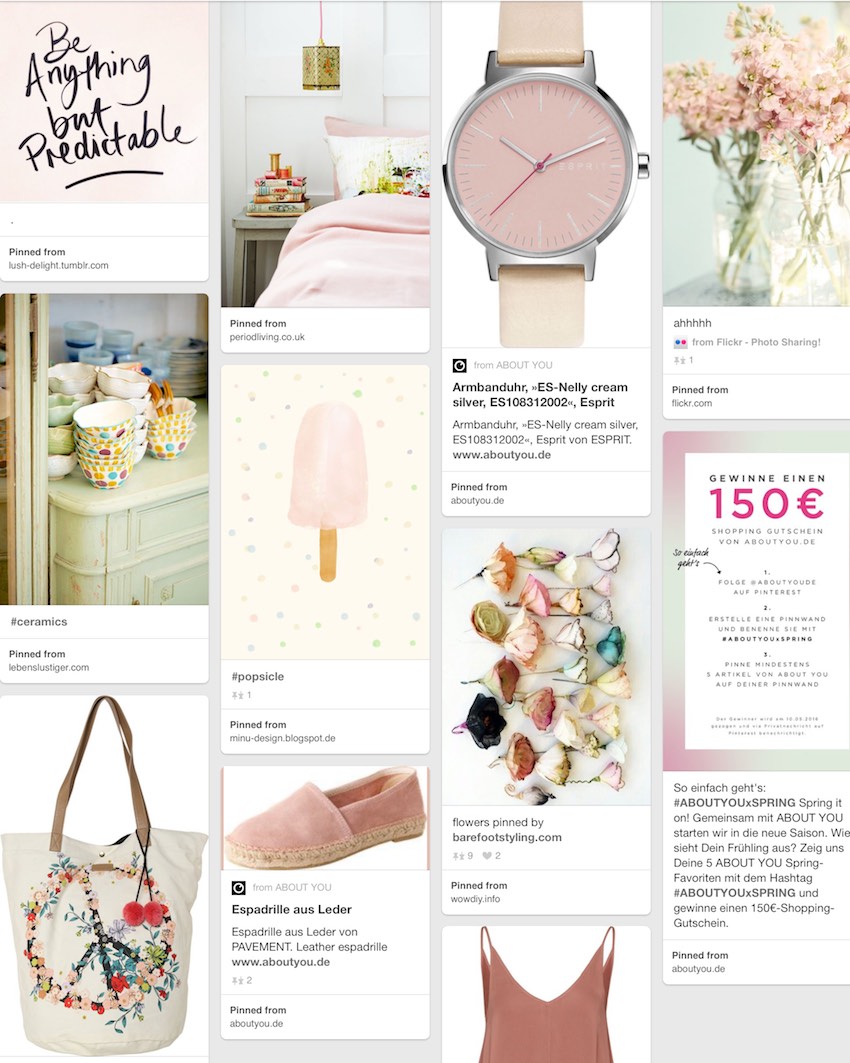 If you feel like AboutYou could be something for you as well, and you live in Germany, then you might want to be part of our great give away and take a chance to win a €150 voucher for AboutYou online shop.
Here is how to participate (ABOUT YOU delivers only in Germany, Austria and Switzerland):
1. Follow @ABOUTYOUDE on Pinterest
2. Create a board named #ABOUTYOUxSPRING (it's important that your board name is spelled correctly - otherwise we can't find you!!)
3. Pin at least 5 products from AboutYou on that board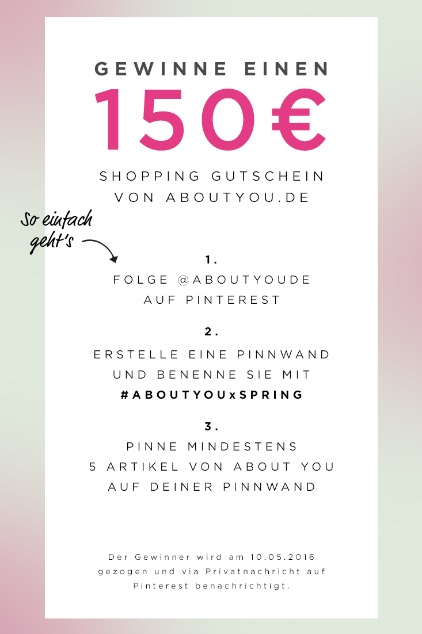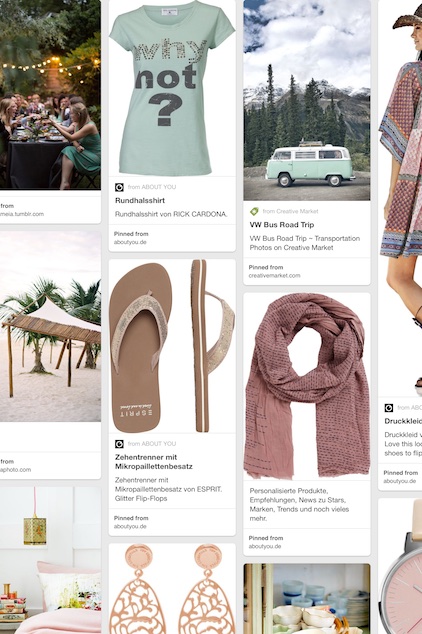 Super easy right? The winner will be chosen randomly on May 10th, 2016 and will get notified via Pinterest personal message.
GOOD LUCK and HAPPY PINNING,
Anette
Trackbacks :
7 Trackbacks »