20
12
2012

... for Christmas was not really difficult at all this year because I participated in a wonderful idea called Adventspost.
24 Bloggers - 24 Advent-days - one for each to send 24 little handmade greeting cards to each of the other participants.
This way we were all greeted with magical little pieces of art each day!
Here is how our door looks so far: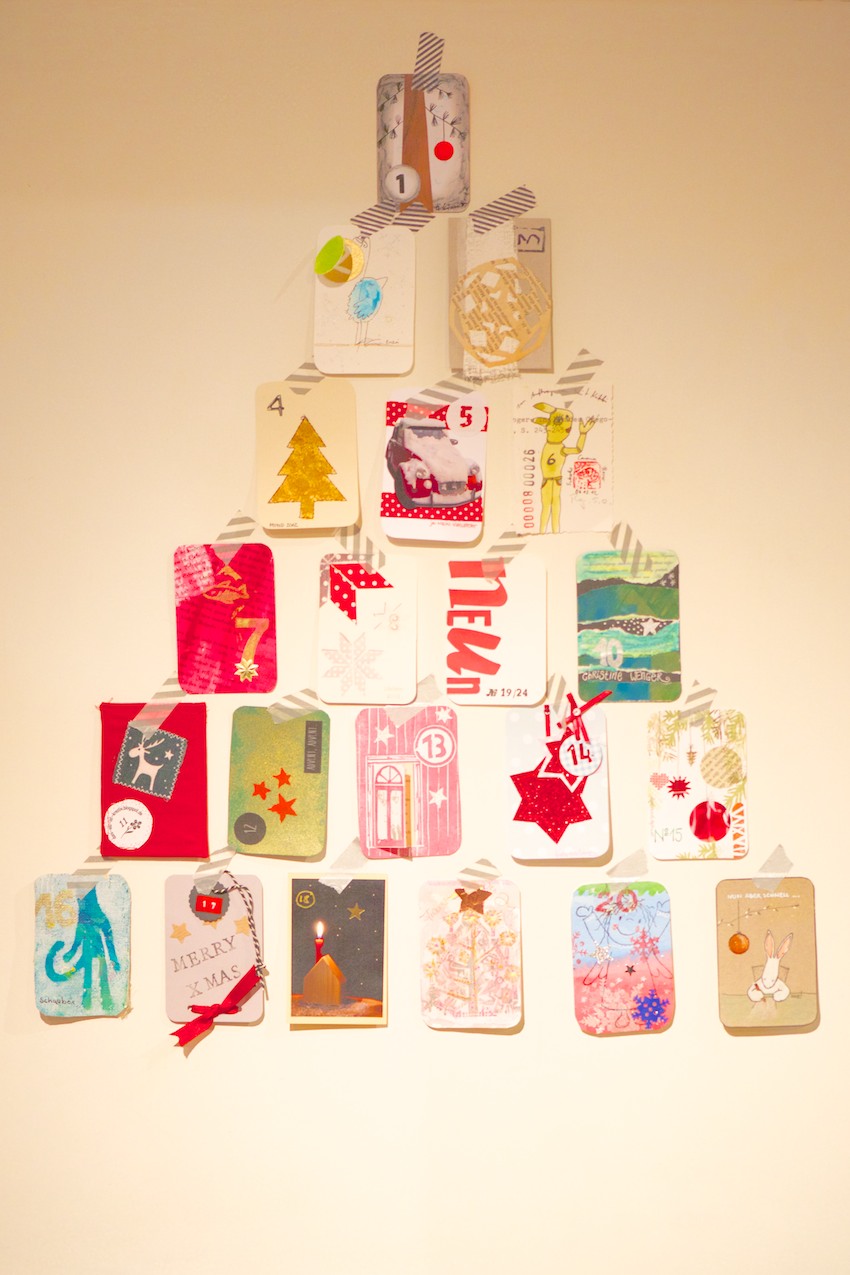 Meanwhile all my family awaits the daily mail full of anticipation...
I got the 19...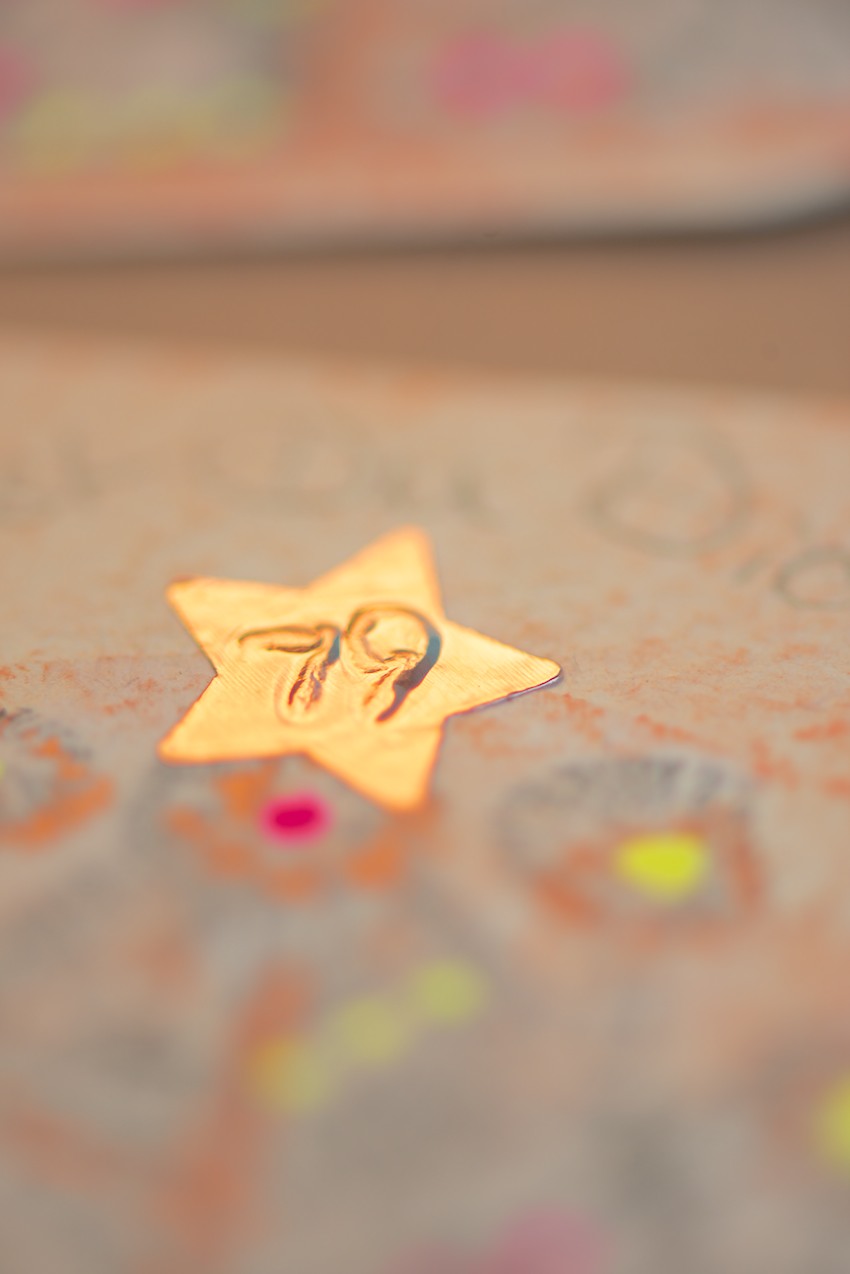 ...and transferred a copied beautiful tree illustration from an old Christmas piano music book I loved for years.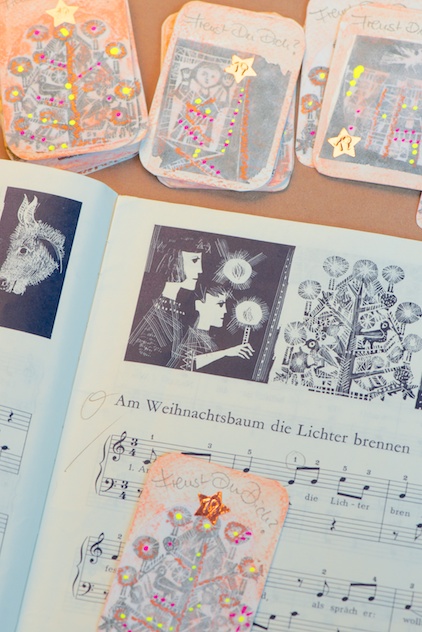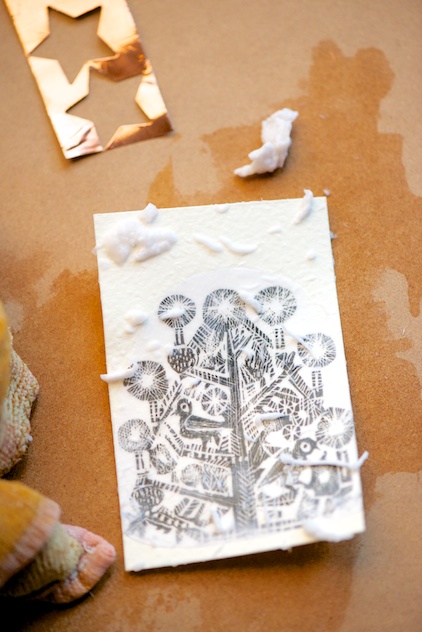 I used this medium to transfer the tree I had printed with the laser printer onto heavy weight watercolor paper. It worked very well. (Probably I could have printed the tree right onto the heavy paper, right? Don't know about these machines...) Well...
Then I colored the piece slightly and added some accents with oil pastel and my favorite neon pens. For the cooper stars I used this tape and imprinted the 19 with a round tipped tool.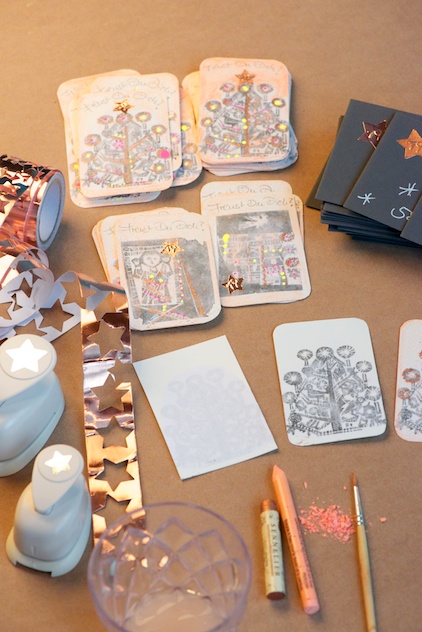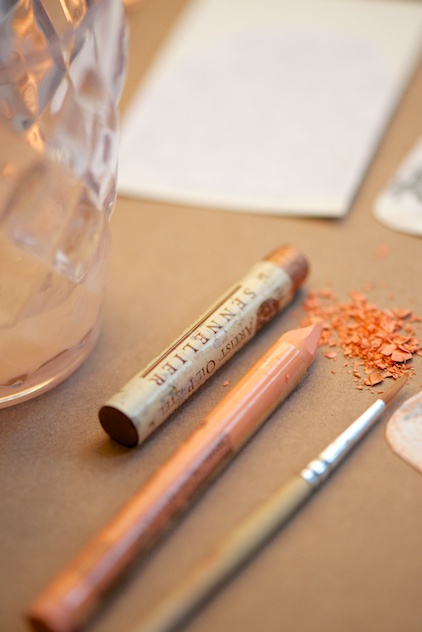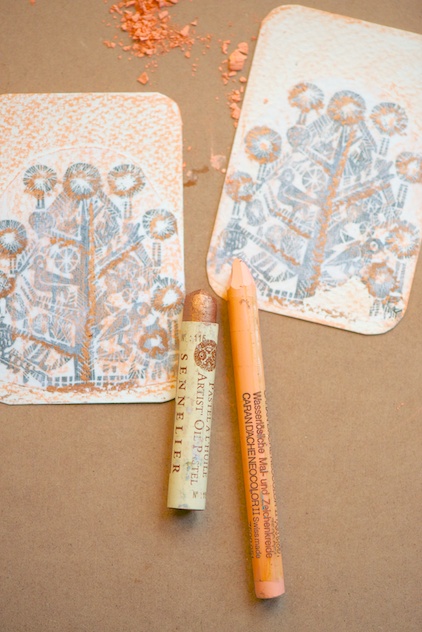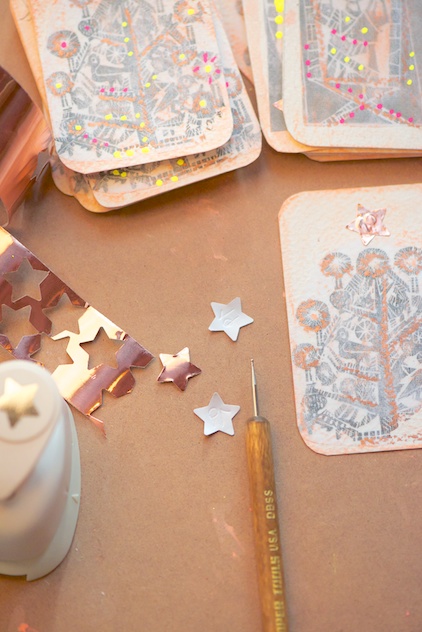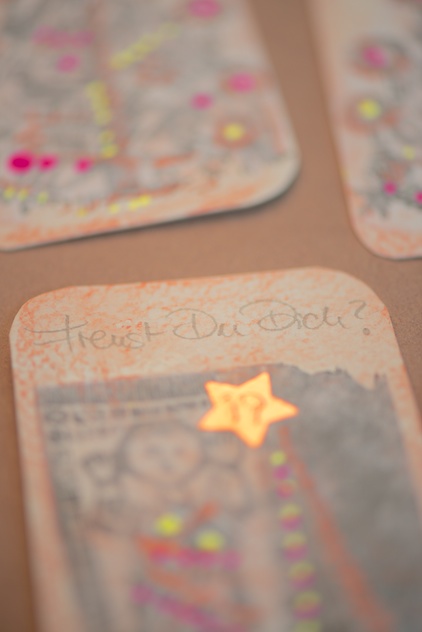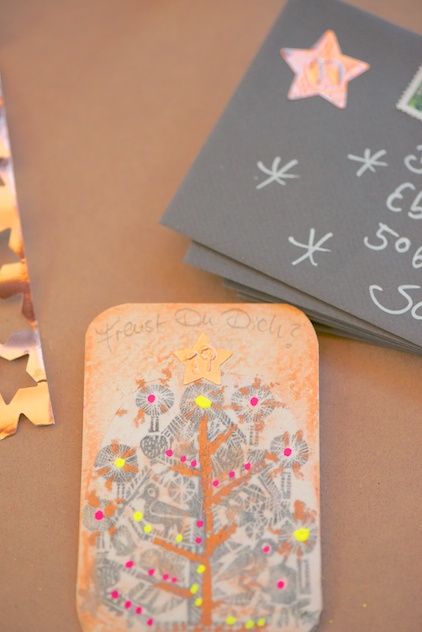 Just a very few more days...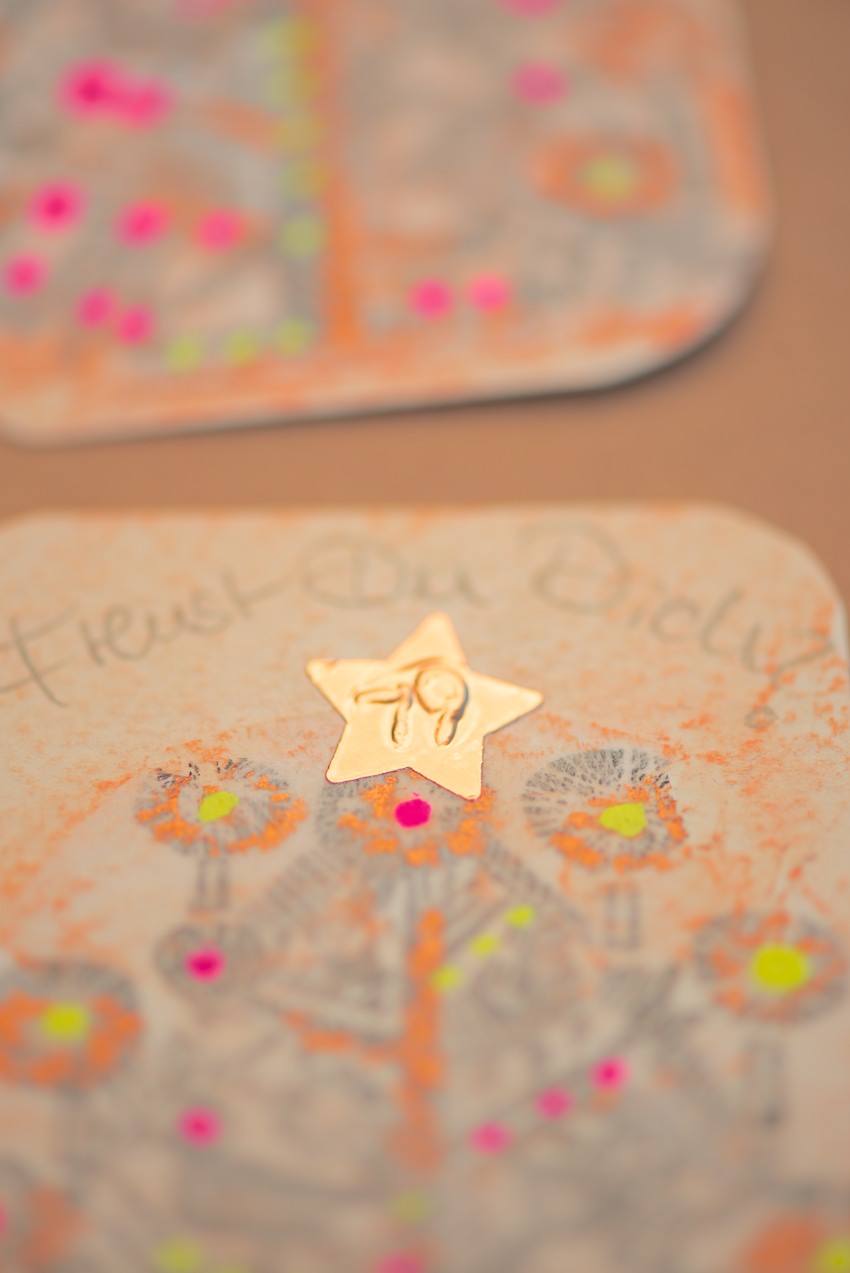 Have a happy day, there is more "waiting" today here,
Anette
More Lebenslustiger also on Twitter, FB, Pinterest, Instagram, Etsy and Dawanda
Categories :
DIY
Trackbacks :
161 Trackbacks »