12
03
2013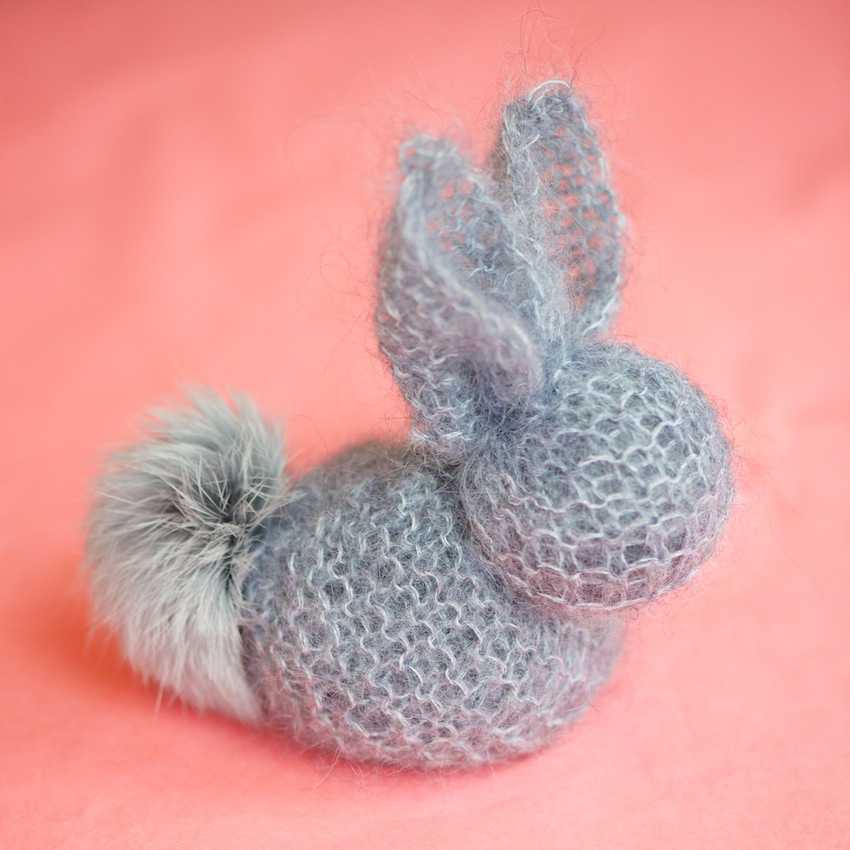 Is it possible to knit an even more simple Bunny than the one that hopped thru my blog last week?
Yes, it is! :)
Just knit a square in Garter stitch - any size you like.
I used grey mohair and doubled the thread.
(I am so lucky: always having helping paws at my side...)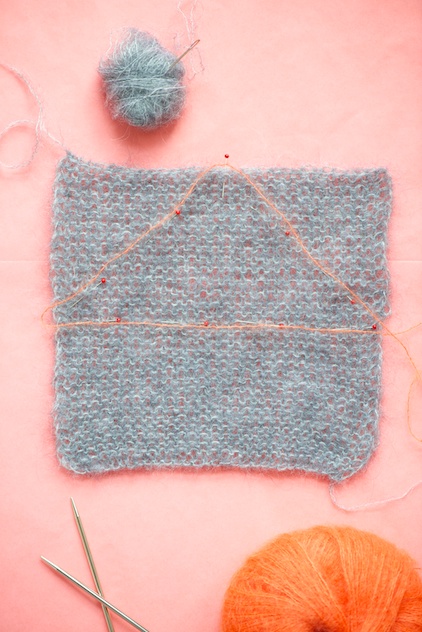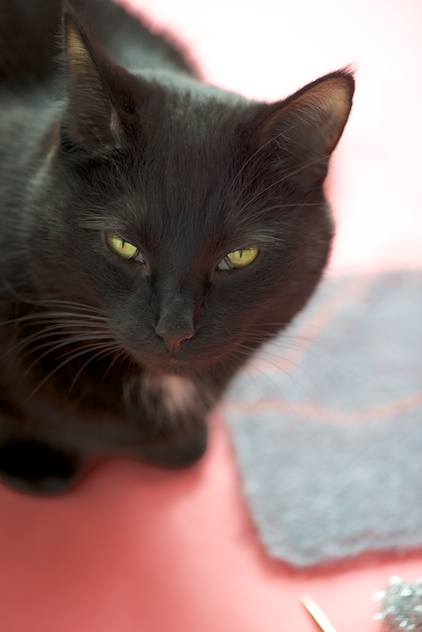 Mark a triangle in one half of your square and with a middle size running stitch stitch along this shape.
Make sure to leave extra thread at the beginning and end of the running stitch because you will pull those endings.
Before you pull tight, fill the little bunny head with some wool or other stuffing.
Then secure with some knots.
See - it already looks cute...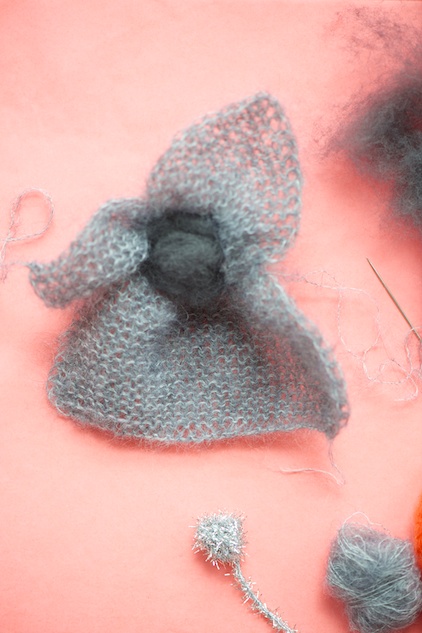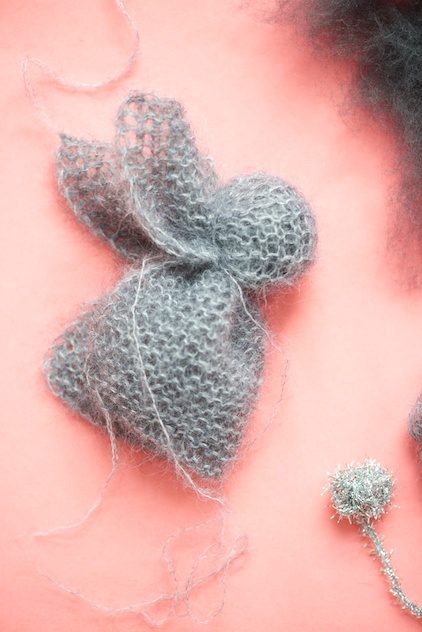 Now stitch down the back. Fill the body with some more wool and close the seam all the way.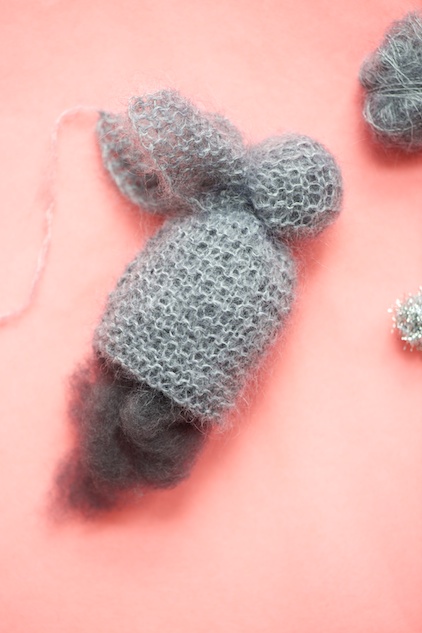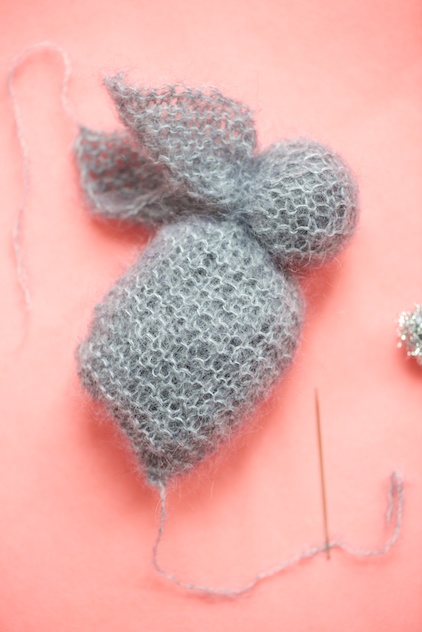 Then i did another running stitch up the back and pulled gently to form the body. Make a couple stitches at the neck to secure.
Shape those fluffy ears a bit to your liking and also secure with a few stitches.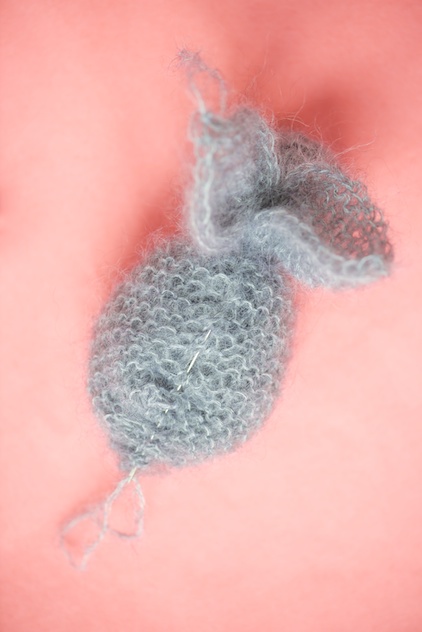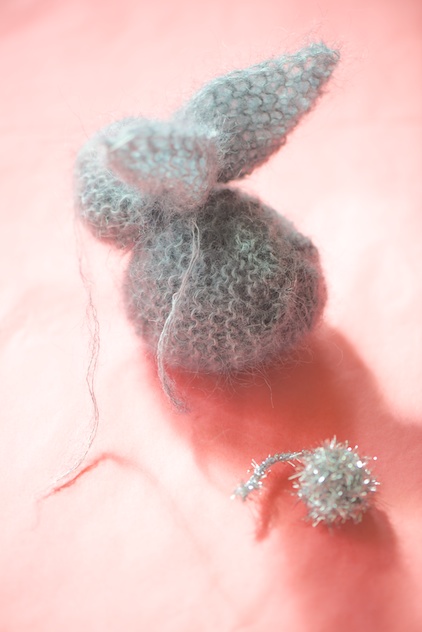 And now for the tail: I had planned a glitter-bobble but little grey bunny refused to hop along with that idea...
Oh well - It is fine with me.
See - already found something more appealing.
Off you go...sweet little fellow!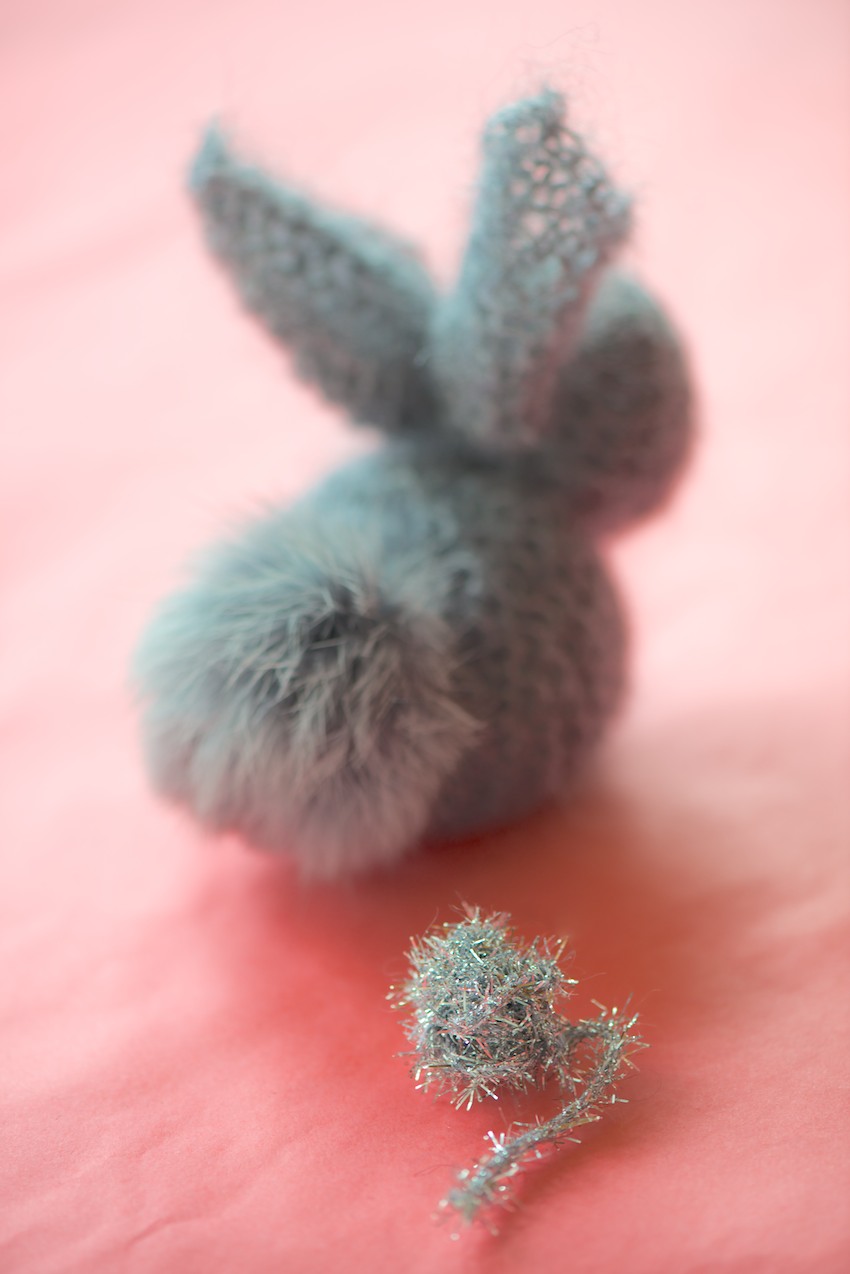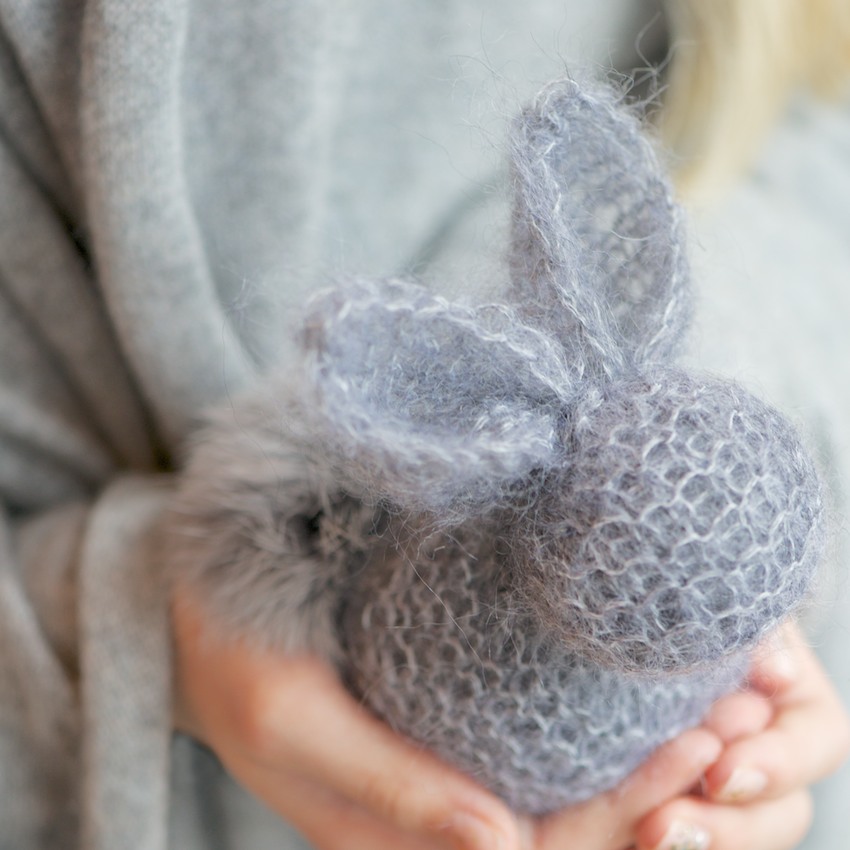 Happy Day,
Anette
Today is Creadienstag and Bunny is also hopping over to visit Natasha in Oz and Petals to Picots!YAY!
Categories :
DIY