16
04
2013

There couldn't be a prettier name for this gemstone than "Sunstone"!
Tiny tyny sparkly light spots like hundreds of little mini suns are all over the stone.
So cheerful and summery...
Can you see them? It's not easy to capture them on a photo.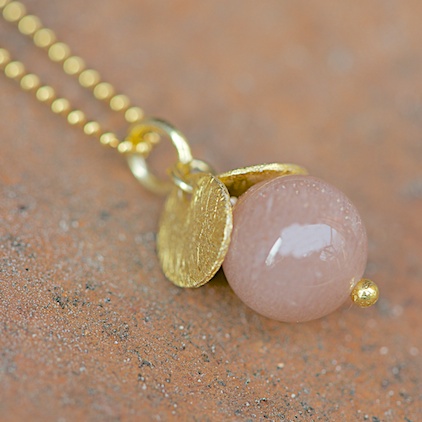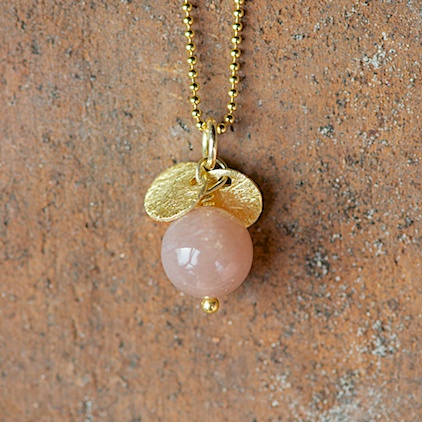 I looked up the healing properties of the Sunstone and here is, what I found:
"The Sunstone is a 'light-bearer' and shines - like the sun itself - right into the heart.
It is being worshiped for protection since ancient times. The Greek dedicated the Sunstone to Helios, the sun god - to protect earth.
As a light-bearer the gemstone brings joy to life, alleviates depression and fear and promotes optimism. It energizes and evokes enthusiasm."
Doesn't that sound absolutely wonderful?
Instead of the Sunstone the necklace is also available with Aventurin(green), Labradorite(blue), Amethyst(purple), Rose-quartz(pink), Smokey-quartz(brownish), Lapis lazuli(blue) and - on the next picture - with a cute sweet water pearl.
All metal parts are made of 925er Silver and are gold plated ; the necklace is 45cm long - the pendant is about 2cm long.
The necklace costs 52Euro plus shipping.
You can directly order these necklaces and all other pieces of the collection by sending an e-mail to me:
Lebenslustiger(at)gmail.com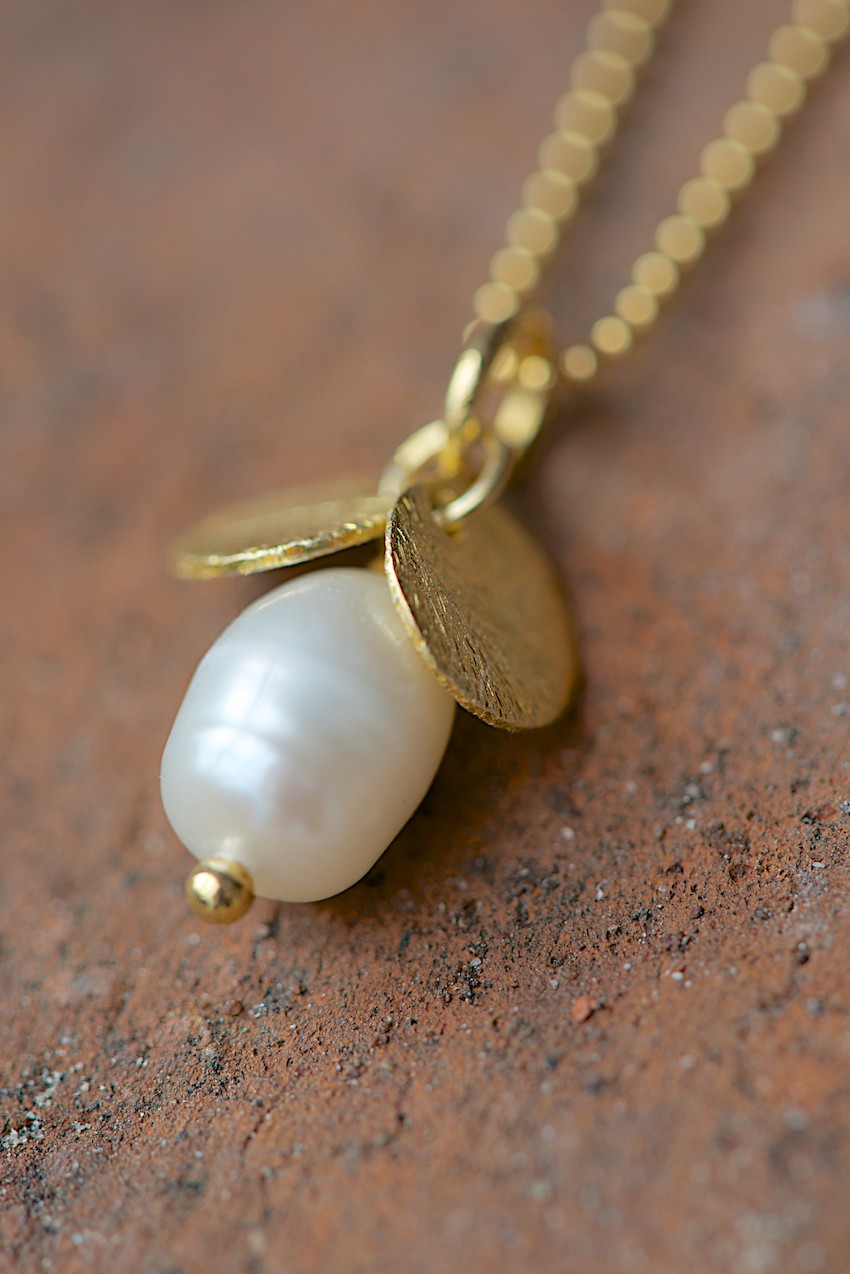 Happy Day,
Anette
Categories :
Jewelry/Schmuck