22
06
2011

Yesterday my phone rang and when i picked up, Gaby was on the other end.
"Hey", she said," I passed a strawberry field on my bike tour and couldn't resist.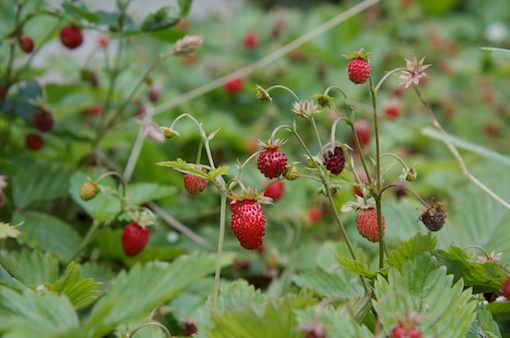 Wanna come over for strawberry cake"???
What a question! SURE!
Gaby moved to one of the neighbor villages not too long ago and is patiently converting a big grassy field, which was used to be a sheep pasture, into a flower and vegetable garden.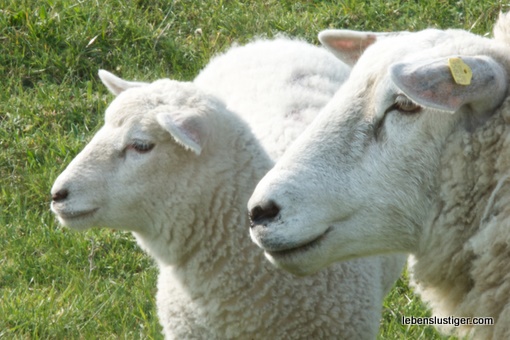 We had a fun and yummy afternoon on this formally owned sheep territory and when it was time to go, Gaby offered me some of her precious vegetables to take home. Off we went to check out salad and radish plants. She had actually gotten the seeds from the 'Manufactum' catalog : land-lovers bible and number 1 country living expert for excellent style and taste.... First person i met so far, who did that. Most, i guess - including myself, just marvel and dream about Manufactums products..... WOW - i got down on my knees in awe to carefully pet those royal greens. Turns out - after pulling - the radishes obviously did NOT like the sheepy energie loaded soil to much.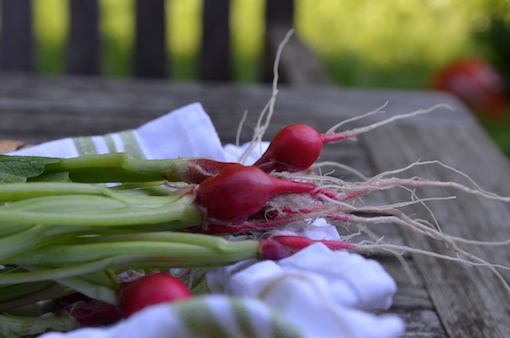 At least, the red roots didn't - the greens instead seemed to just LOVE it! Lush big bunches of radish greens...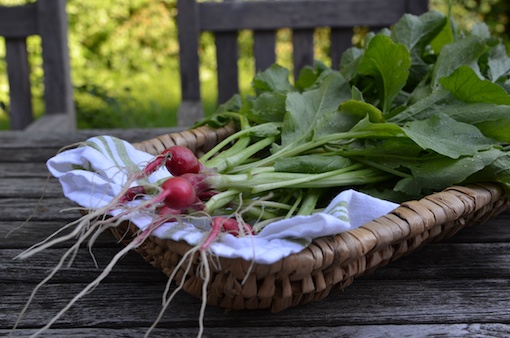 I remembered a recipe from Lea Linster published in BRIGITTE magazine- which, by the way, i have been reading for the last thirtytwo (!) years- 10/2011 and quickly hurried home....
.....to make radish greens soup! Here it is :
Wash and cut 2-3 bunches of radish greens. Heat a spoonful butter or Ghee and saute an cut up onion and a garlic glove. Add the greens and then 3 cups of broth or water. Simmer for 10 minutes and puree. Season with salt, pepper and lemon juice to taste. Garnish with a dollop of sour cream.
YUM, ENJOY!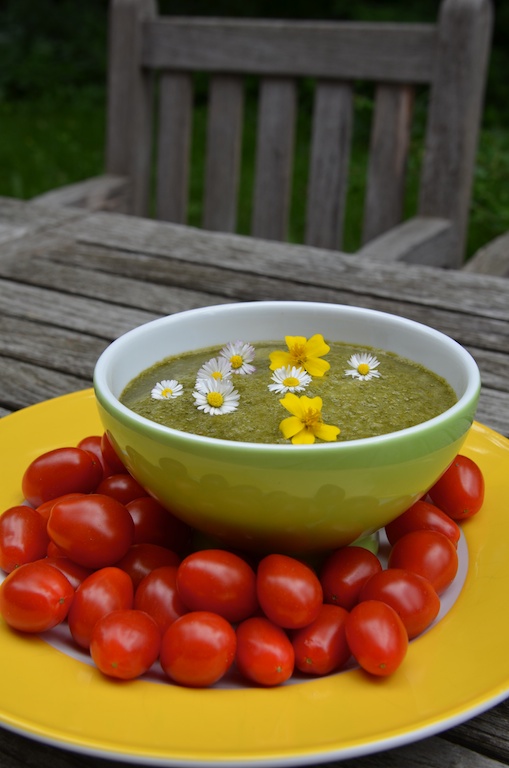 Categories :
Happy World
Trackbacks :
2 Trackbacks »
Defined tags for this entry:
fruits
,
Gemüse
,
Gesundes
,
Obst
,
products i like
,
recipes
,
Rezepte
,
Schafe
,
Schönes zum Kaufen
,
sheep
,
vegetables
,
wolle
,
wool