19
07
2011

Hawai'i is the newest of the 50 US states (since 1959) and just like in big Mama country, one can find burgers and fries on every - o.k. friends - second corner.
That fact generates an interesting question : WHAT to eat then???
Easy answer: Raw foods!!!
Next to famous Ahi 'Poke' - raw tuna marinated with soy sauce, spices, onions or seaweed - and shops who cater to the ambitious raw food enthusiasts with raw pizza, crackers and more good stuff like this raw coconut lime cake,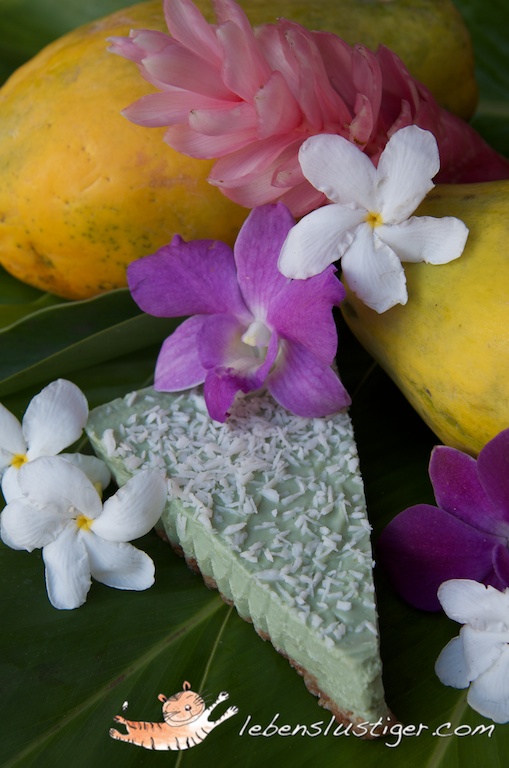 i personally think, delicious fresh fruit is THE way to go on the islands!
Fruit in tropical abundance - locally grown pineapples ( Hawai'i is also known as the 'Pineapple-State'),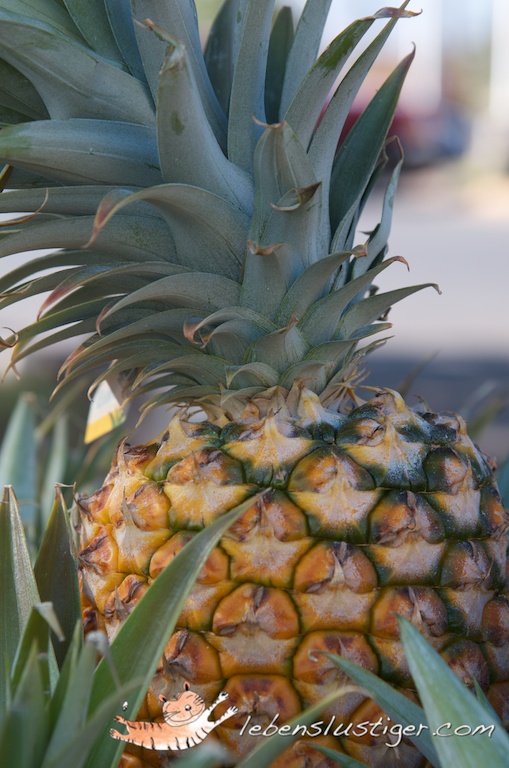 locally grown Mangoes (growing on REALLY tall, big trees),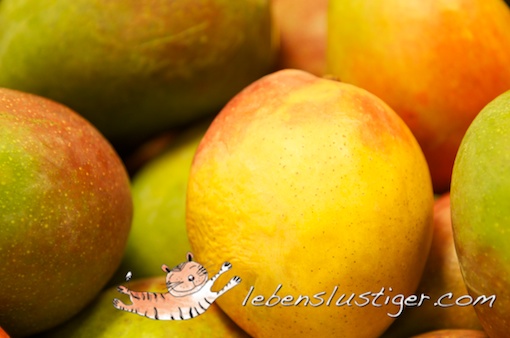 and - my favorite - locally grown Papayas (extremely enzyme rich),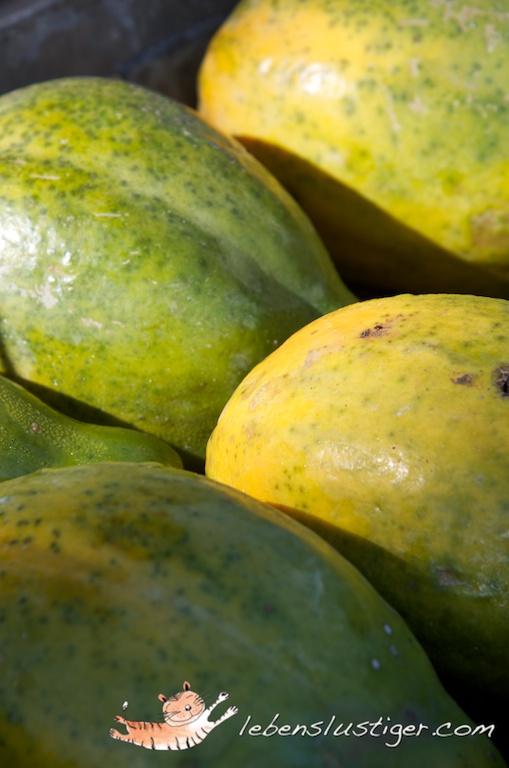 as well as locally grown lilikoi,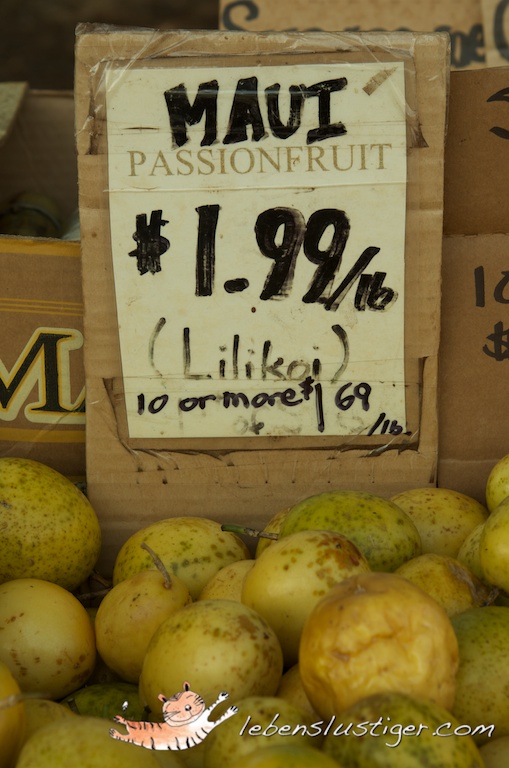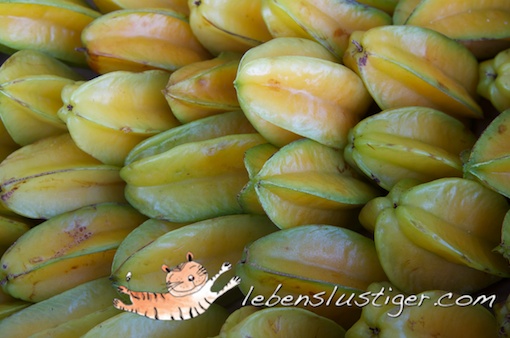 bananas,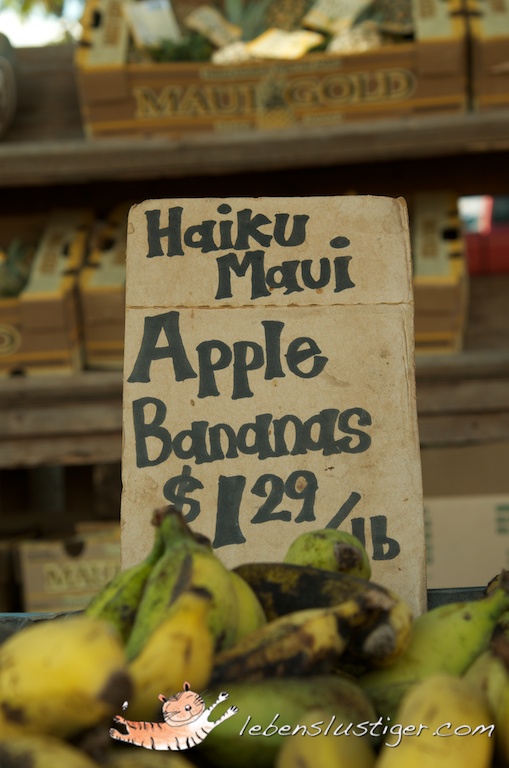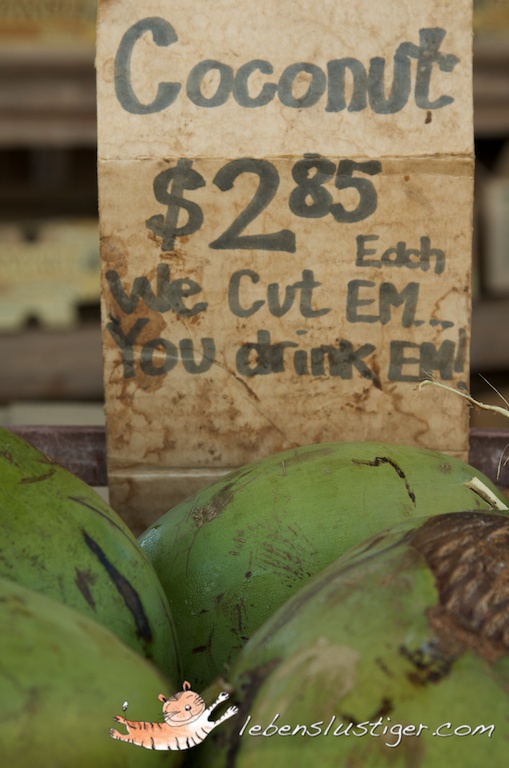 just to name a very few.....
Did you actually know, that the black Papaya seeds are edible?
Their look not only reminds of black Peppercorns - their taste does too!
You could actually dry and grind them for a Pepper replacement. Here on the islands, they like to make a really tasty papaya-seed-salad-dressing.
I just love to eat a few of them along with the golden, soft - oh so yummy - flesh right out of the skin. HMMMM......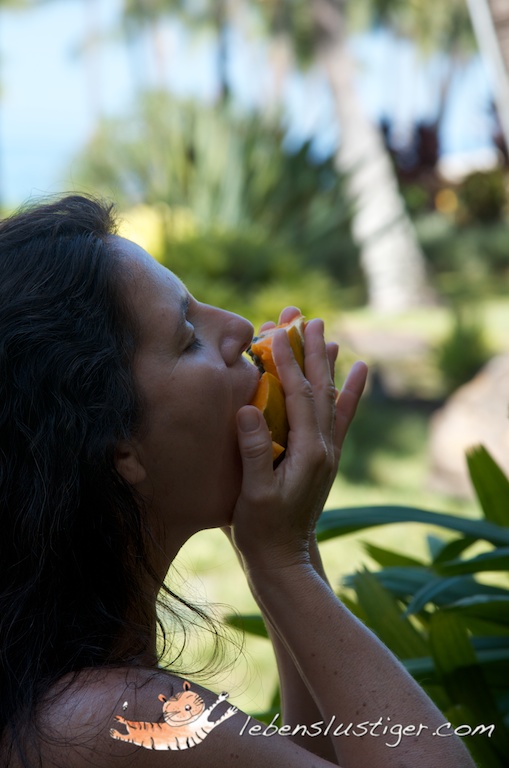 Food is ready.....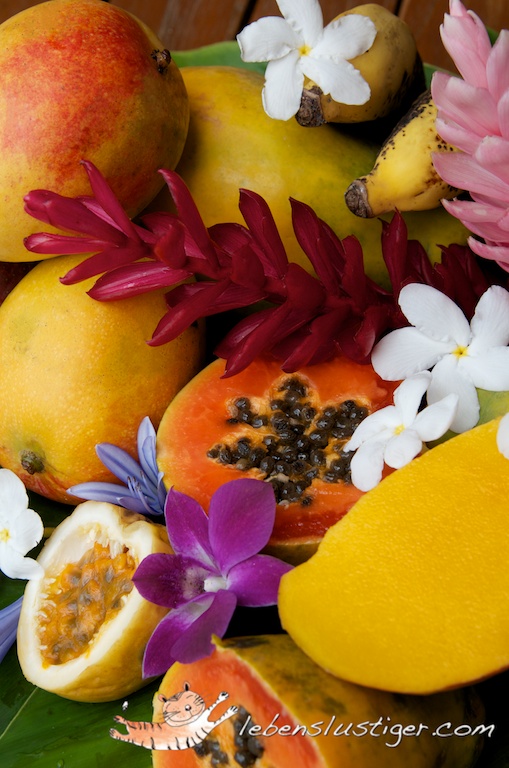 Categories :
Market day
Defined tags for this entry:
blumenglück
,
color
,
fitness
,
fruits
,
gemüse
,
gesundes
,
hawaii
,
health
,
obst
,
power flower
,
recipes
,
rezepte
,
travel
,
vegetables