04
02
2014

Have you looked at the Polymer shelf in your craft store lately?
Well - I haven't done that for what feels like 30 years and was super surprised to see all these beautiful colors and effect clays they came up with meanwhile.
Last time I worked with polymer clay there was red, blue, green and yellow - and that was it!
Now - among a few others and the skin tones - I used Stardust, Dolphin-Grey and Vanilla.
I also used some glitter for a little extra sparkle.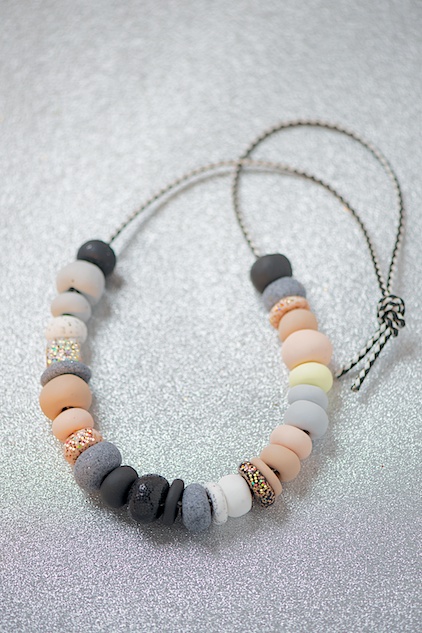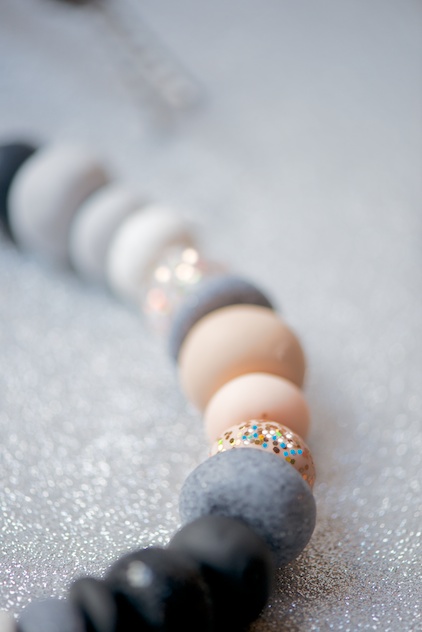 The beads are super easy to make - just cut parts of your clay and roll it between your hands into a nice round shape.
Then I used the tip of a wooden paint brush size 6 to gently press through a bead from both sides to make a hole.
It's nice to create little differences in shape and size of your beads so your necklace gets a unique look.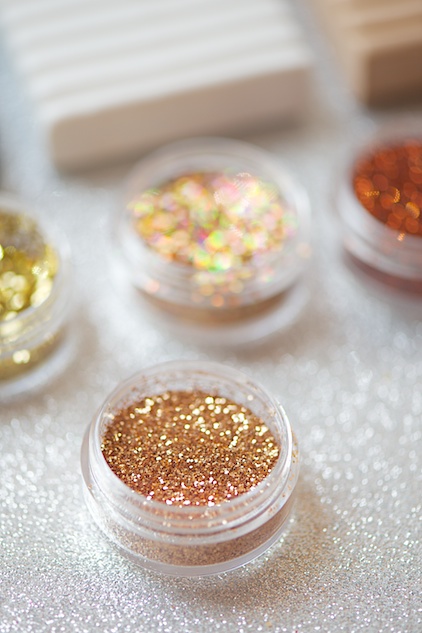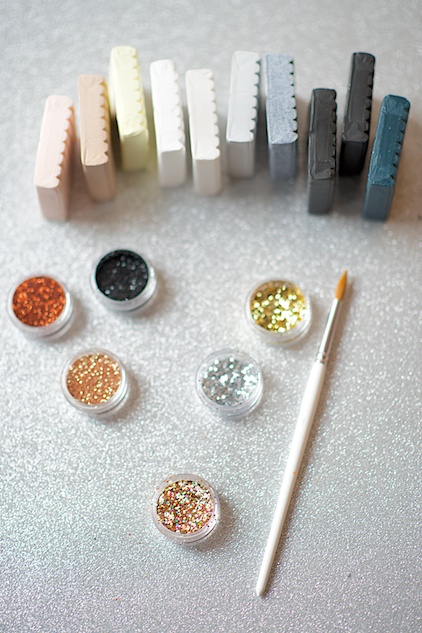 Now for the glitter part. I don't like the whole bead to be covered in glitter. So I used the following technique to just add moderate amounts of glitter to my beads.
Dip with one fingertip into the glitter. Some glitter particles will stick to your finger. Now touch your bead gently all over with that glitter on your finger and the particles will stick to the polymer. Get some new glitter onto your fingertip and repeat until you like the result.
Of course you can also put glitter on your beads after baking by using glitter medium or glue.
But if you do it with the technique I described, it is much less messy and also very quickly done.
The only thing is - you need to do a test before if the glitter you are using is able to survive the 30minutes baking in the oven.
Out of all my glitter only the multi-colored worked really well. Gold and silver just crumbled away after the baking was done.
And since there are so many different glitter varieties out there you just need to roll some beads and do a test baking.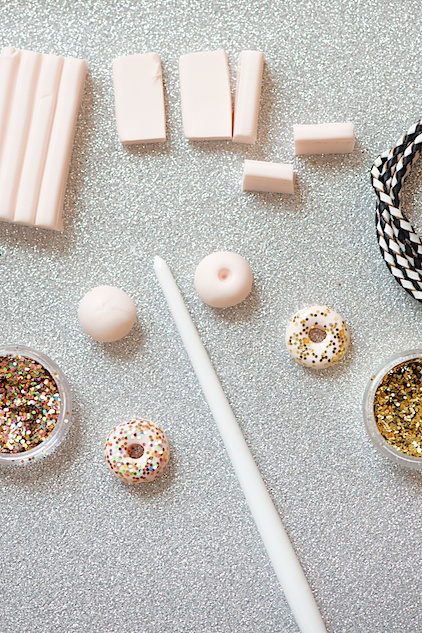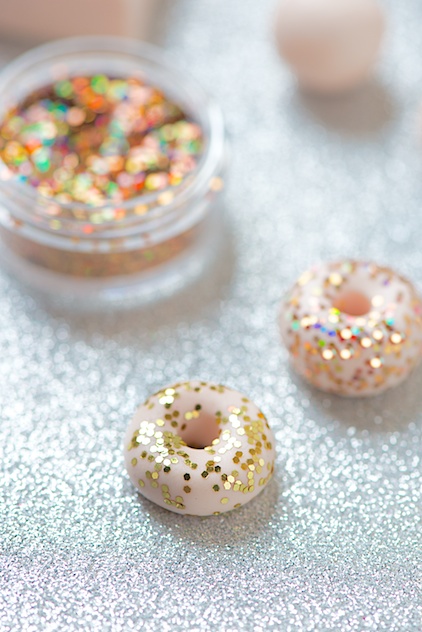 After you baked your beads just thread them onto a leather cord or onto a chain and that's it!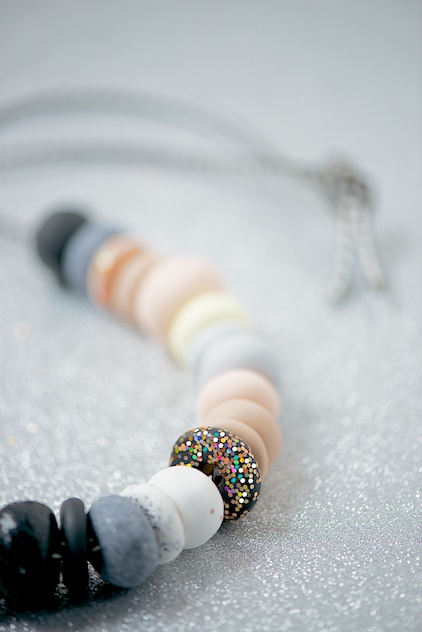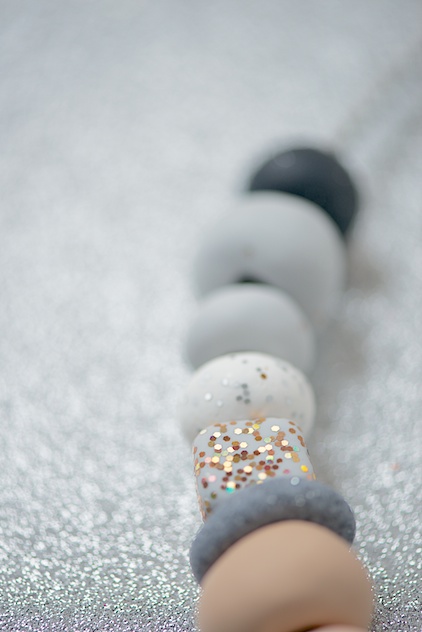 Happy Day,
Anette
Today is Creadienstag!
P.S.
You can find my rosé-gold jewelry line here in my own shop or my other lines at Etsy and DaWanda
If you like to further connect there is more lebenslustiger on FB, Twitter, Tumblr, Instagram and Pinterest!
Thanks so much!!!
Categories :
DIY