16
01
2014
This weeks BIWYFI theme is "All New" and that fits our current situation perfectly.
In just a mere 6weeks we will move to the city loft!
Sometimes I can't believe we are really doing this - it's so exciting but at the same time also a bit frightening.
So much needs to be organized and planned while the apartment is still undergoing major renovations and is not finished yet.
I had so many jewelry orders and other design work to do in the last couple month that there was basically no time left to plan the interior.
Since we live in a half furnished space right now we will need a lot new furniture.
For example our old apartment has build in cabinets - which is a rare thing in Germany - but the new one hasn't. So I am looking at different cabinets right now to store our stuff.
Maybe we will end up with a sort of camping in the new place for the first weeks because I found it difficult to decide on so many important things all at once without even having a chance to develop a feeling for the new space.
At least we decided on who gets what room. It has been my priority that the kids are happy with their choice because the relocation makes them feel anxious.
Especially my ten year old daughter is afraid of the changes and feels quite insecure about how life in the city will be.
I am trying to comfort her by painting a positive outlook (which I truly believe in) and It's only 15miles away from the old village but still it will be a major change and she is old enough to know that.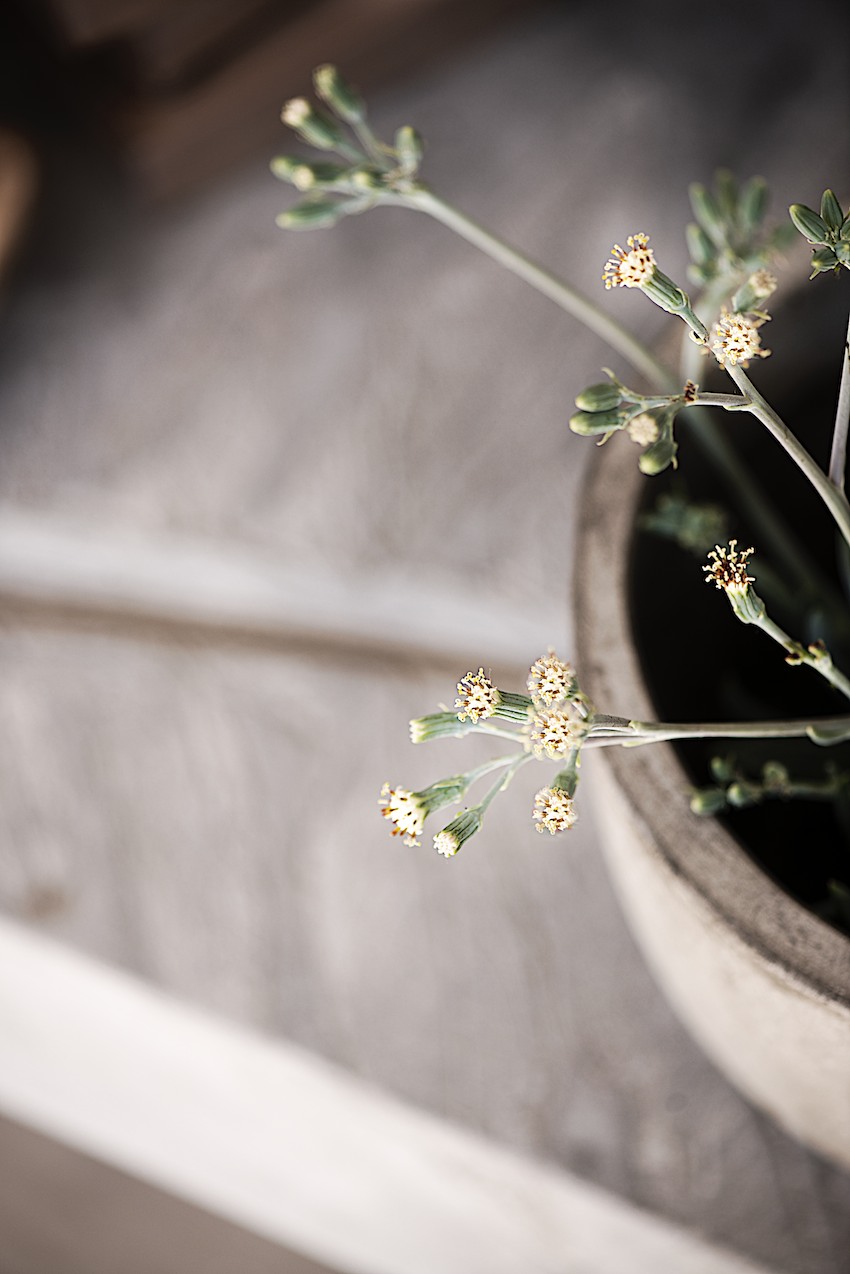 In the midst of crazy planning for the things we "need" I do like to search for the pretty things - also for the sake of relaxation.
It's so nice to dream up the time when finally everything is done and in place and you get to decorate and personalize the new rooms.
Those are anyway the more important things, don't you agree :)
So here are my inspirations and findings from last week.
(In case you missed my last online finds you can look them up here, here, here und here.)
- Restored - from the Netherlands: "Restored is all about beauty, balance and originality. We keep having faith in a revived world, where all fits together."
- &-designshop - "Design is in our nature" - embracing young designers and fresh brands.
- Indoors/Outdoors - beautiful Tumblr!
- "Everyday Needs" - fantastic shop collection - located in New Zealand
- Jelanie - great home tours and lots of other inspirations around living. Also a shop.
- Matraskussens - custom order!
- The Goodhood Store - free worldwide shipping!
Happy Day,
Anette
Trackbacks :
1 Trackback »