25
03
2014
End of last week I played a bit with carnations.
My lovely daughter joined in.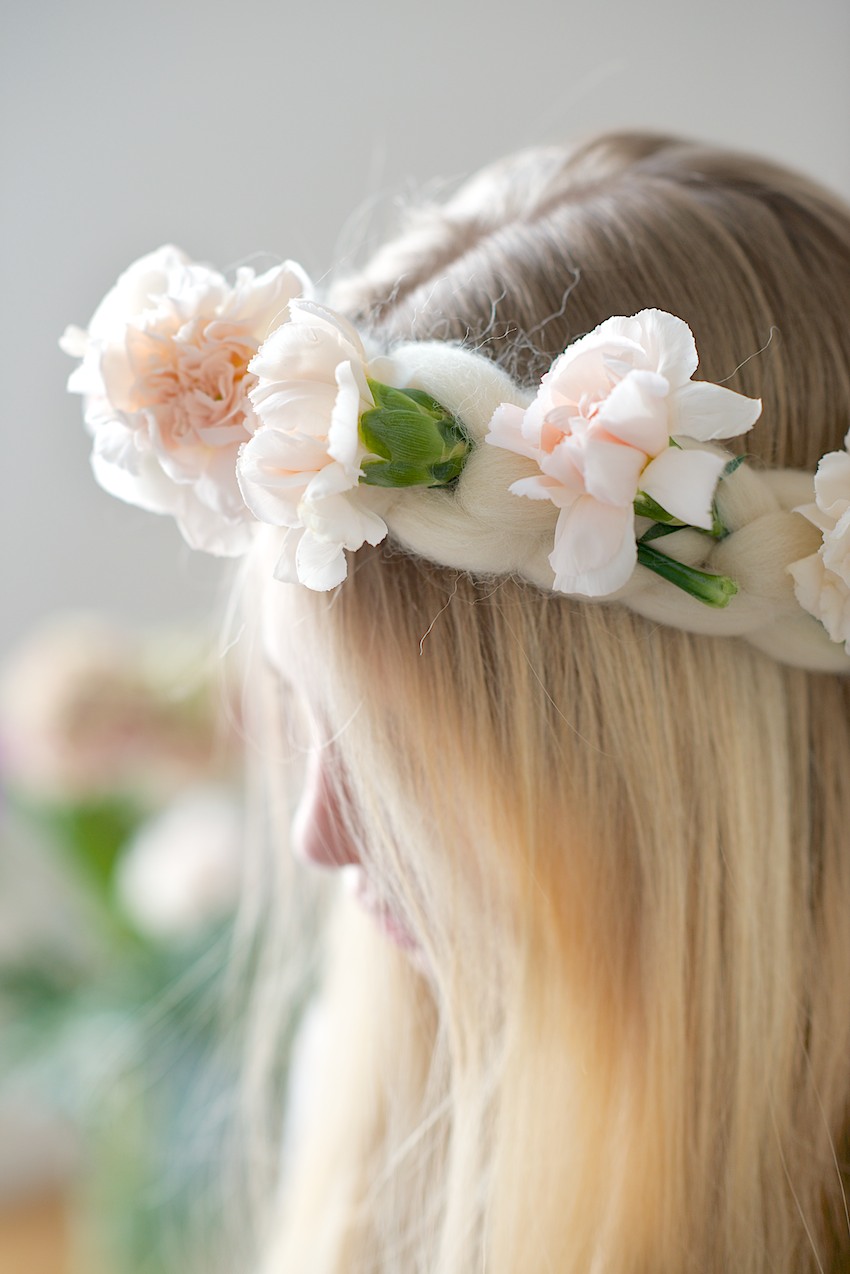 Poor girl - she had to stay home from school for a week dealing with a really bad flu-like cold and fever for many days.
It was a hard week for both of us because she loves her weekly rhythm with lots of sports, activities and friends.
Not being able to do any of this and being tied to the sofa made her even more miserable.
The day I brought home the carnations was the first day she was feeling better.
I was so glad to finally see her smiling and having rosy cheeks again!
We came up with this super simple to make headband. So cute and romantic...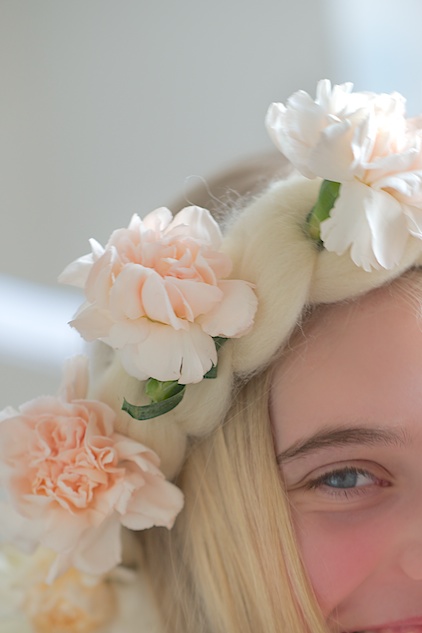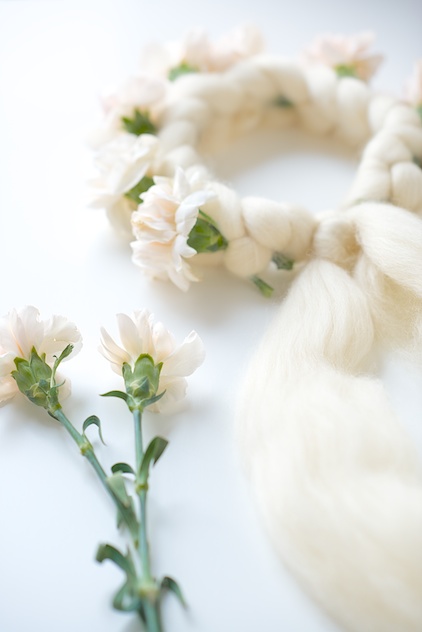 In case you like to make one too you'll need:
- 3,5 meter merino wool roving and some fresh flowers to decorate the headband
Leaving a tail of about 40cm roving simply chain the wool with your fingers until desired length around the head is reached.
Tie both tails together with a knot and then another knot.
Cut the flower stems short and weave them into the wooly chain.
That's all.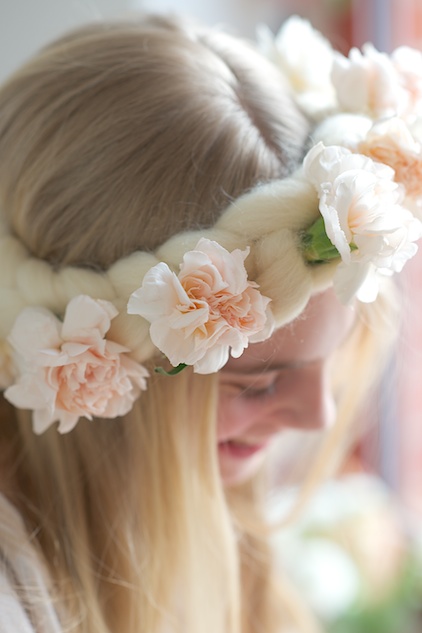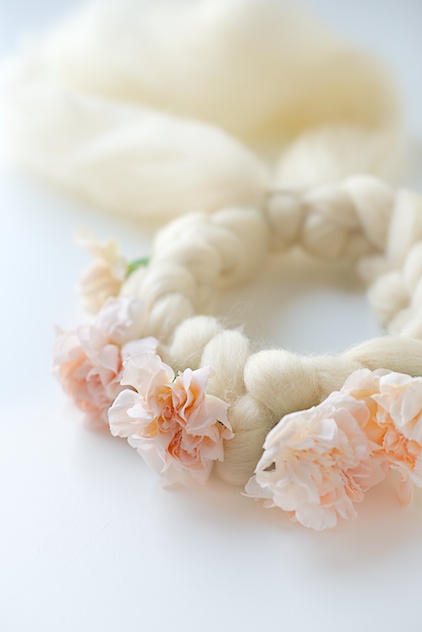 After we were done playing with the headband I stored it on a wall hook and by now - a few days later - the flowers have beautifully dried up and the headband makes a nice decoration...
Happy Day,
Anette
P.S. Today is Creadienstag!
Trackbacks :
9 Trackbacks »