12
07
2014
Instead of getting several small room plants we decided to take advantage of the high ceilings in our new apartment
and opted for two trees.
This one is one of my favorite plants: Ficus Lyrata
We had one for years in our house in California and it makes me really happy to have one here too.
For now we placed it right in the middle of the living room.
With about over 3 meter height this one brings a real tree feeling to the room. :)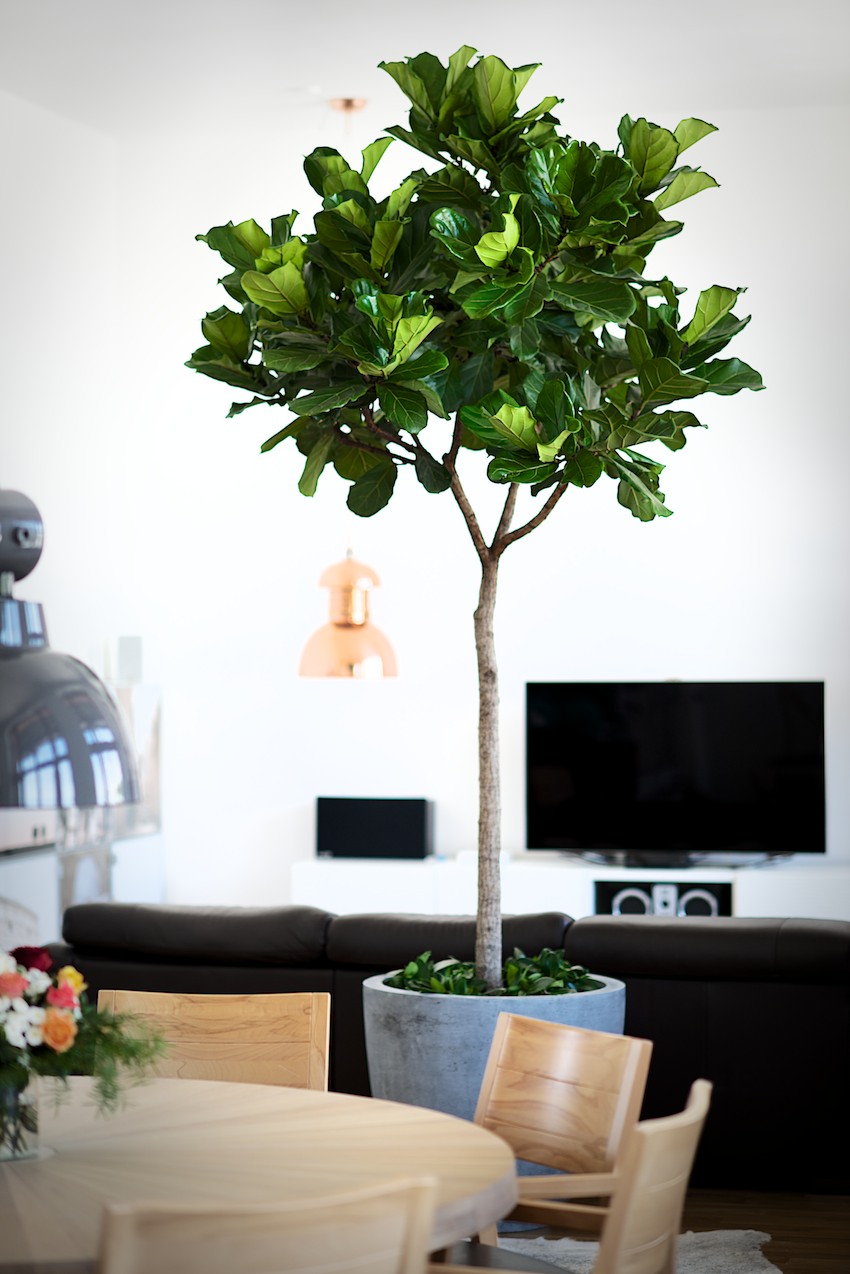 The next picture is a view from the hall.
We placed a Schefflera with small leaves right on the corner to the kitchen.
This plant doesn't mind the high traffic area and builds a counterpoint to the Lyrata.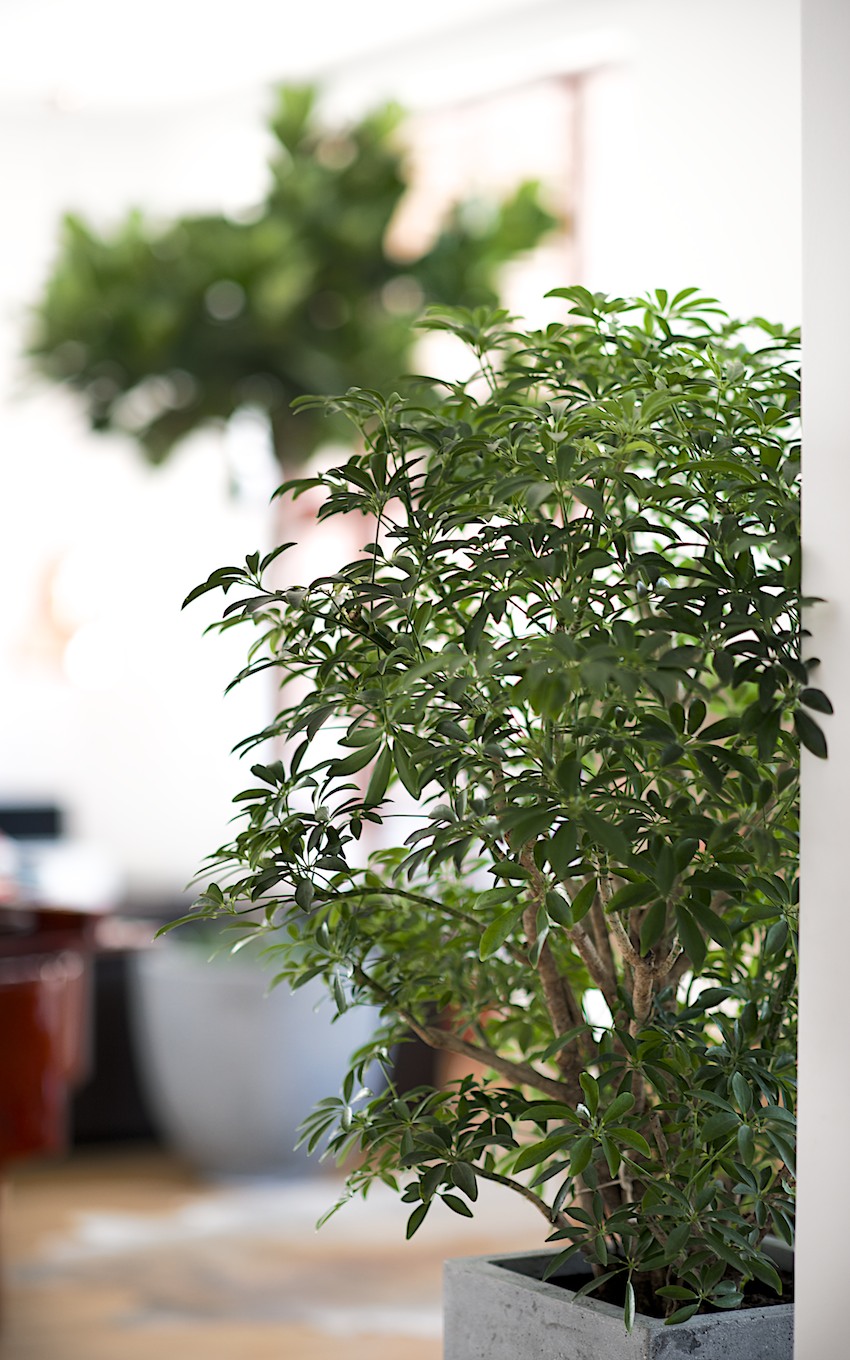 This is the view to the open kitchen.
You can see the kitchen in a previous post here.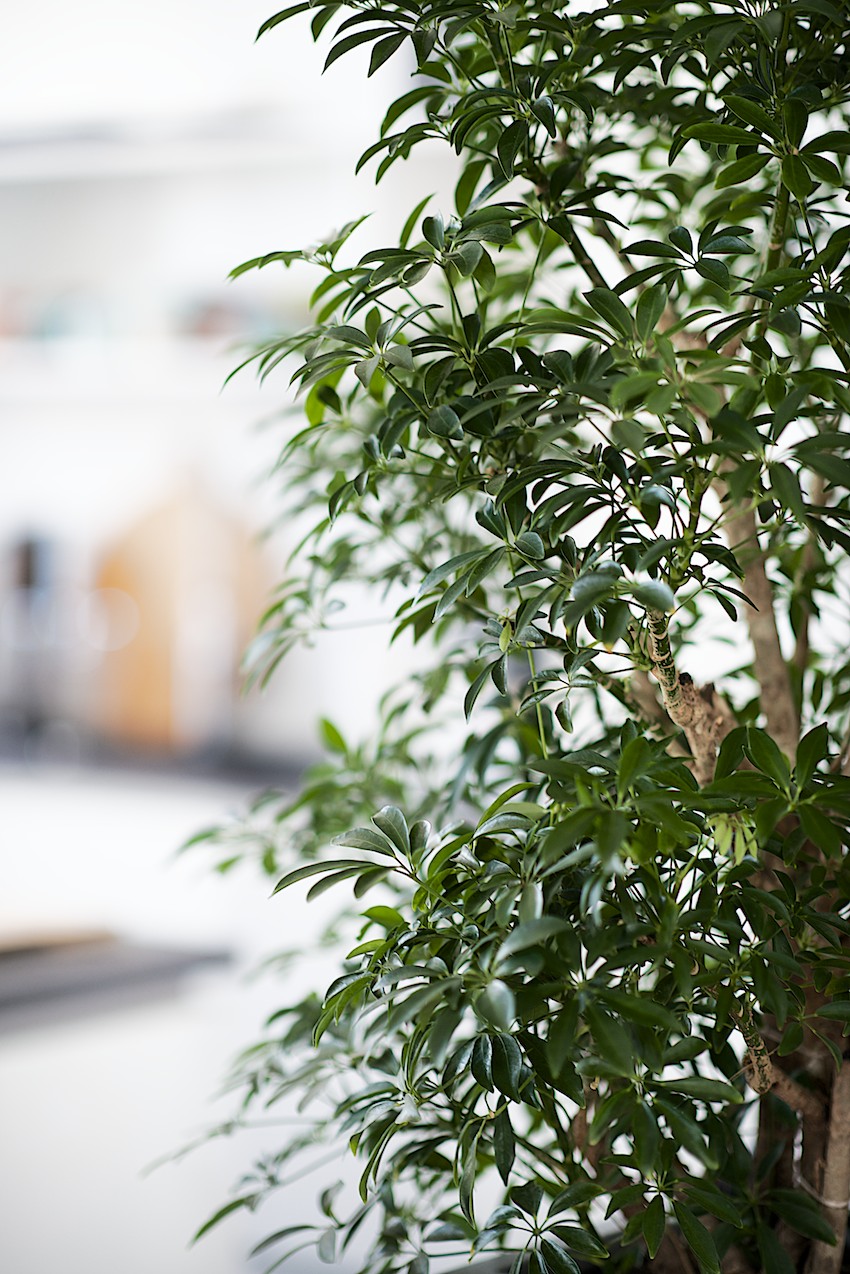 The second tree is also a Ficus. Ficus Cyathistipula.
I found it hidden in a nursery where it had been for many years. It had all dusty leaves and the owner told me nobody ever wanted it.
I immediately fell in love with this tree and I am so glad it waited for me all these years and that I can give it a light and airy new home.
This little window nook is one of my favorite spots in our apartment.
When we saw the apartment for the first time over a year ago while it was still under major construction, the architect told us that he was going to close this window for good! We were appalled! Luckily we could convince him to change plans...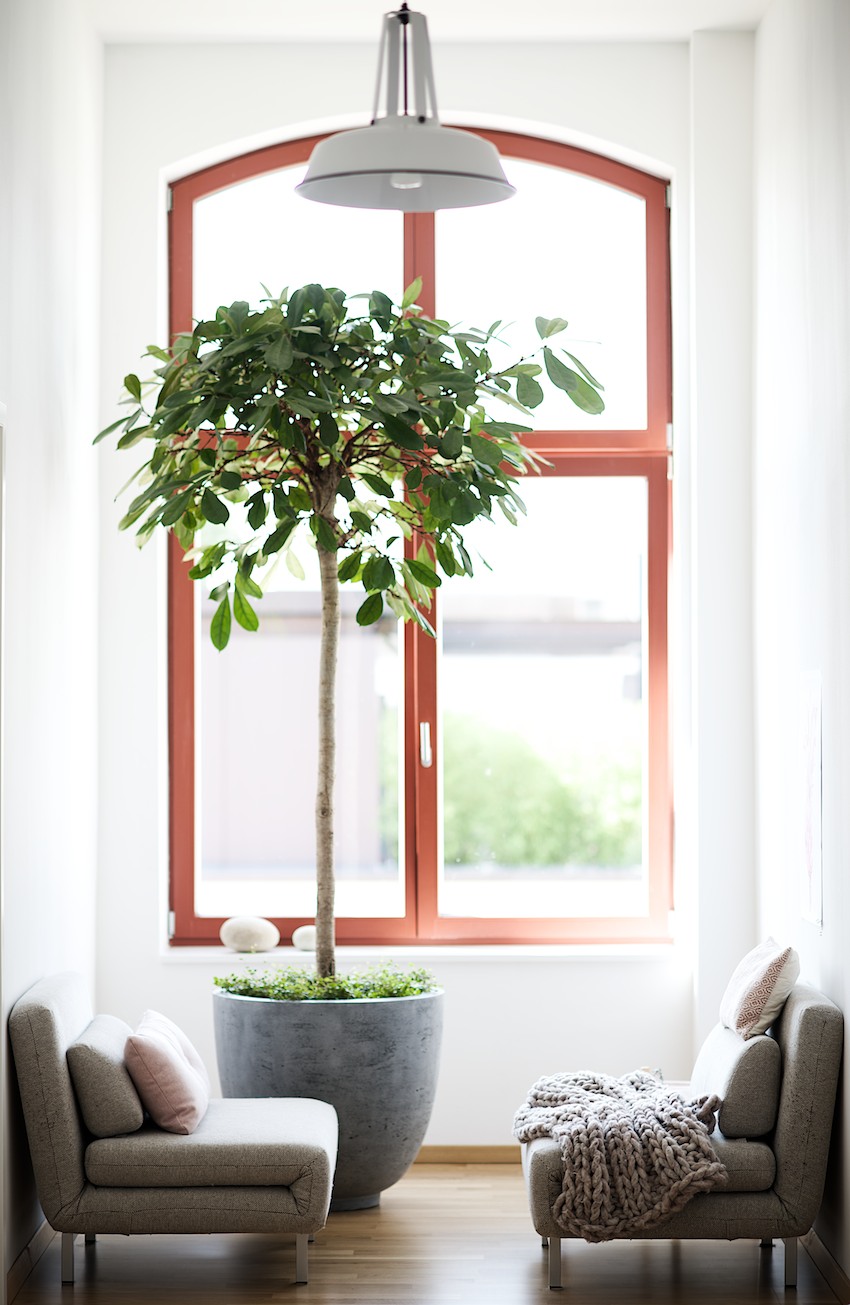 Happy Day,
Anette