21
08
2011
Oh have i been longing to go to a great yoga class for more than a year now!
Since we moved to a remote little country village in northern Germany, my yoga class mates are:
- a mat
- one to three cats watching me and this mat
- music
That's it!
So, for the time I'm visiting Santa Barbara, I try to escape to a yoga class in my favorite studio as often as possible to spark and renew my motivation and to seek fun ideas and inspirations for my home practice.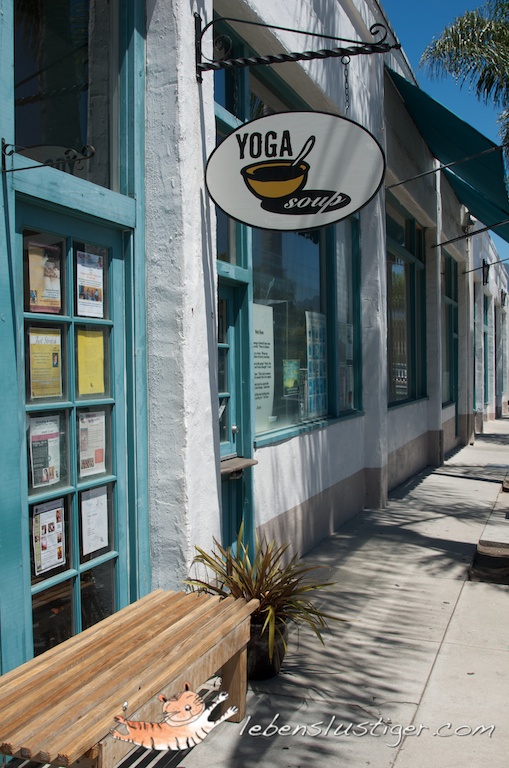 Well - big surprise!
While I was gone, many yoga teachers in this town have miraculously changed into swim teachers these days.
(For following this article it's important that you keep in mind that I did NOT attended a single Bikram yoga class while visiting Santa Barbara and that you remember, it's August in Southern California while I'm writing this...)
The teacher heats the room to a sauna-like temperature, takes great care that all windows and doors are securely shut and starts guiding- already breathless- yogis through 50+ Chaturangas on their slippery mats who try to keep up while diving through puddles and lakes built of their own SWEAT.
I do understand, that it might be beneficial to release toxins with the sweat and experience a "deeper" practice with those already half cooked muscles BUT is that REALLY fun???
I NEED AIR!
I need FRESH air! Yoga is about LIBERATION!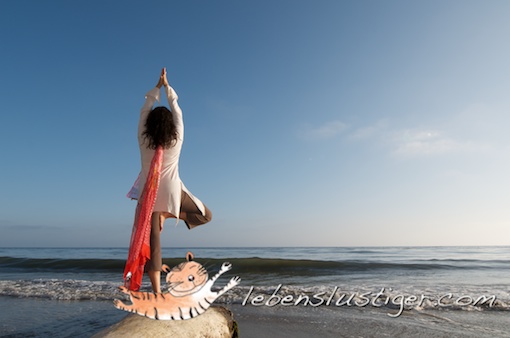 Let's go to the beach - AHHHH - what a wonderful, refreshing and FREE feeling...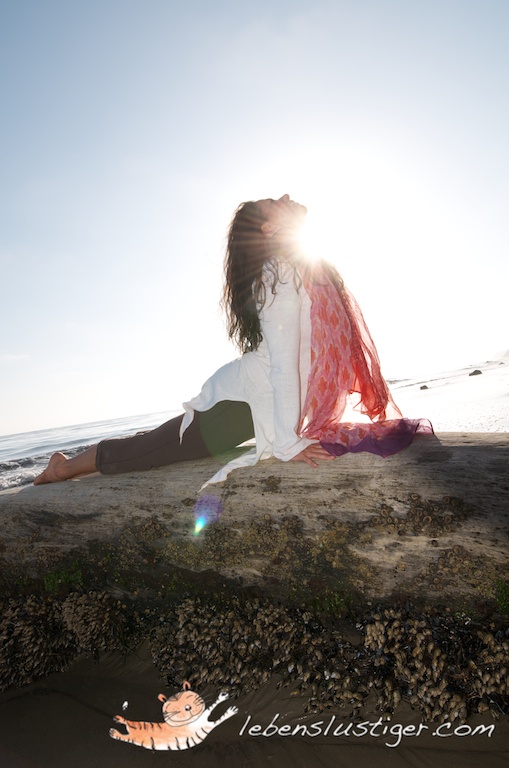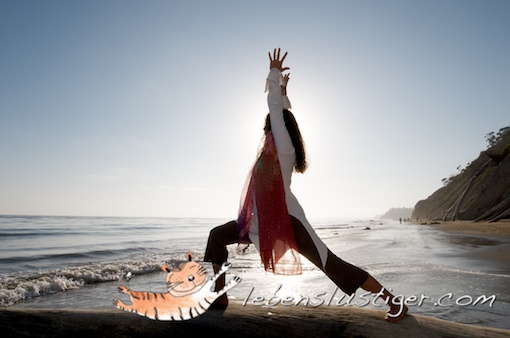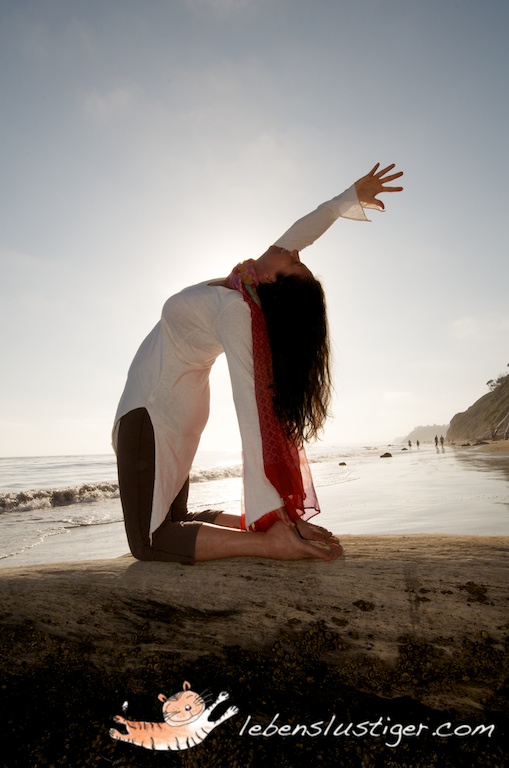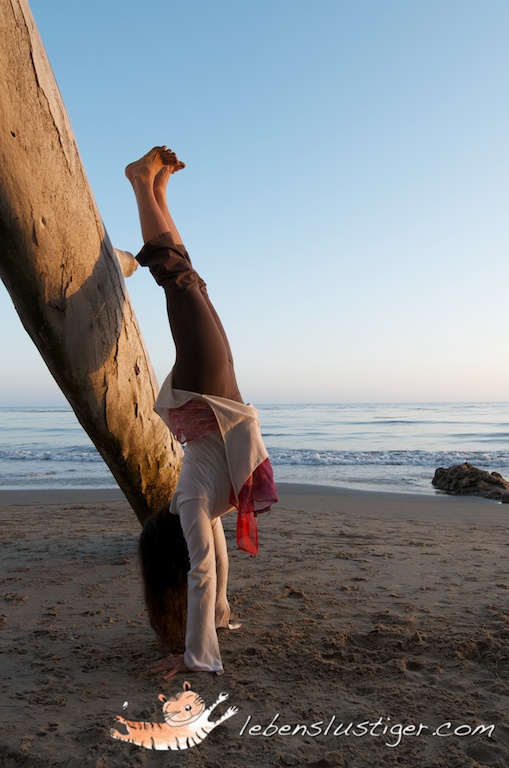 Sometimes you have to take a BIG jump and free yourself from what everybody else is doing and thinking.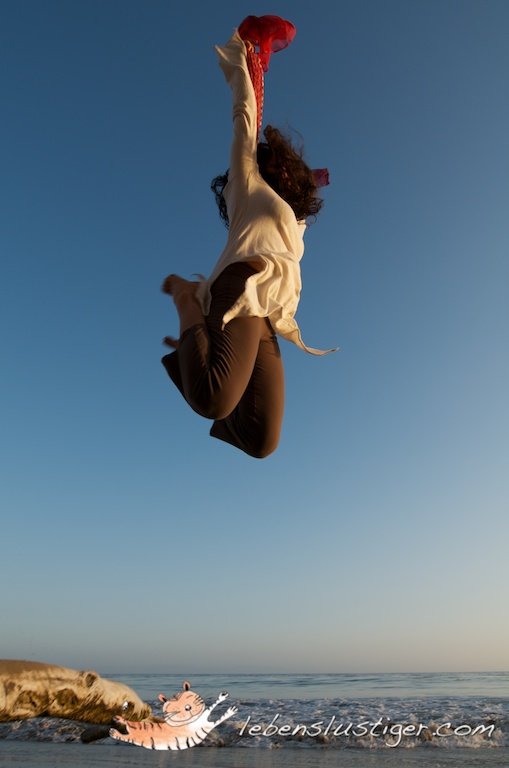 Find YOUR 'mojo' and restore your inner freedom.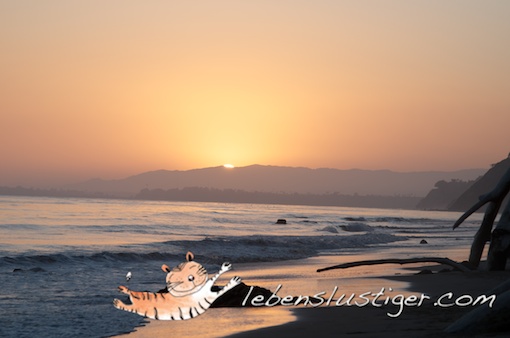 Categories :
YOGA
Trackbacks :
3 Trackbacks »