09
09
2011

Friends - everywhere I look, I can already see it...
Autumn's gold IS coming.
Slowly, subtile but persistent does it mingle with late summer's colors.
I watch nature's ever reliable rhythm with fascination and gratefulness.
When I lived in California, the change of the seasons always took me by surprise.
I would wake up in the morning and BOOM! it would be fall(ish) outside - without a glimpse of an announcement beforehand. Ok - those California trees, who participate in the whole changing thing, would show it then - all others pretend anyway, that there is ALWAYS summer in California...

Very effective...
But back here in Germany there is a much slower pace which gives you plenty of time to settle into autumn flow.
I will be off to collect some apples.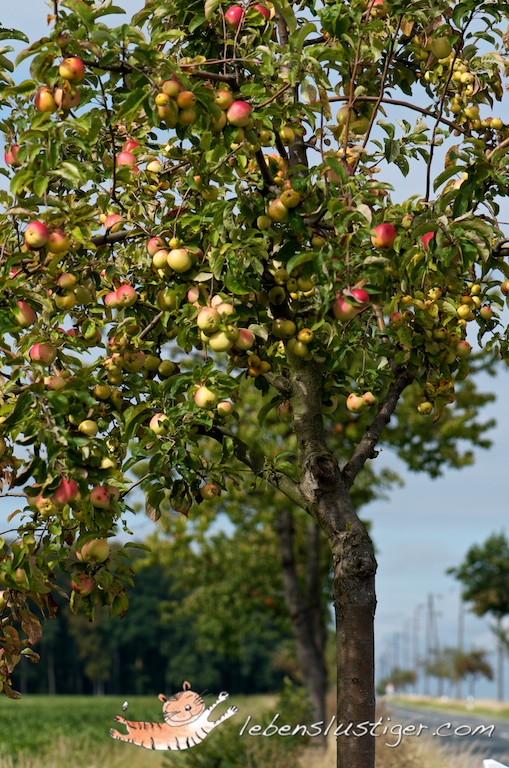 There are many Apple trees planted alongside Germany's remoter roads. You can officially apply for some trees and then harvest the apples but nobody minds, if you just stop and fill your basket for your needs.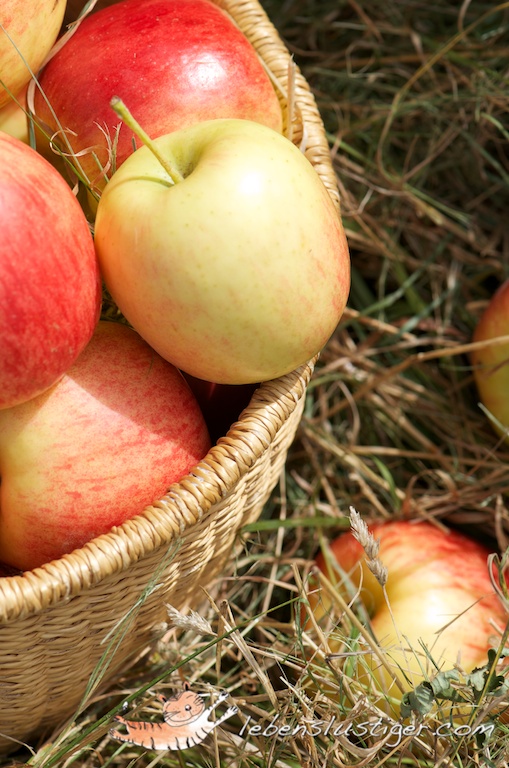 Next post, I will show you what i did with these yummy, juicy fruits...

For now, let's ENJOY the very first golden moments of fall and give thanks to natures bounty:
Sitting outside on a (golden) bench with a cozy warm blanket...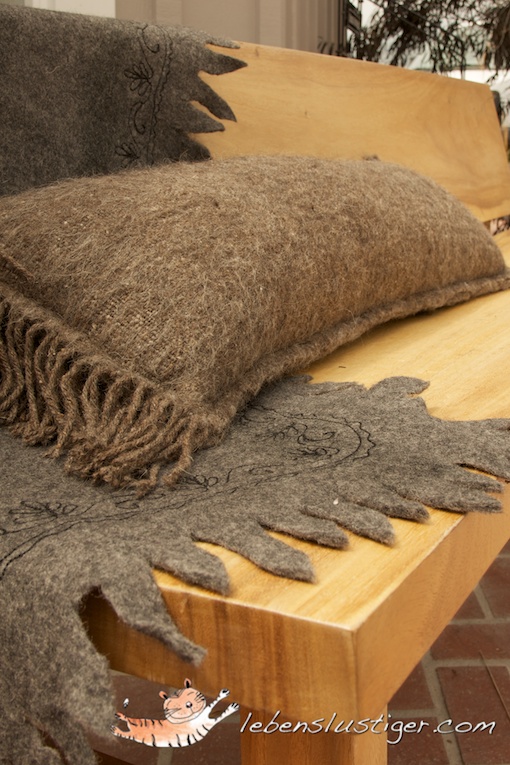 marveling about the beauty of just simple golden straw...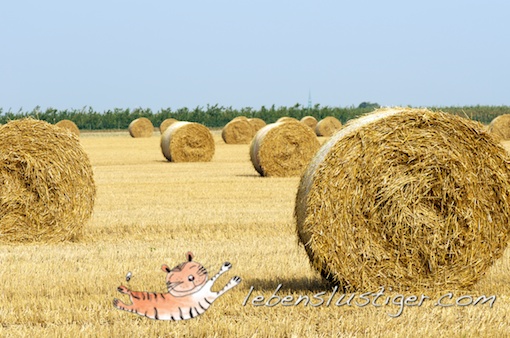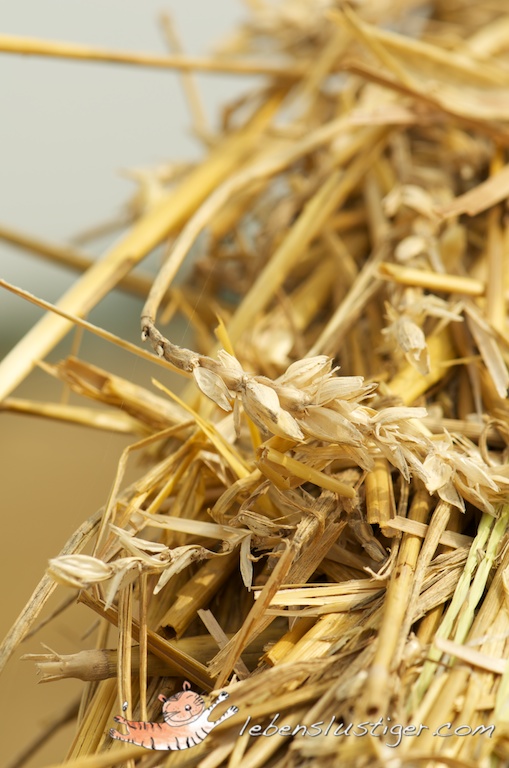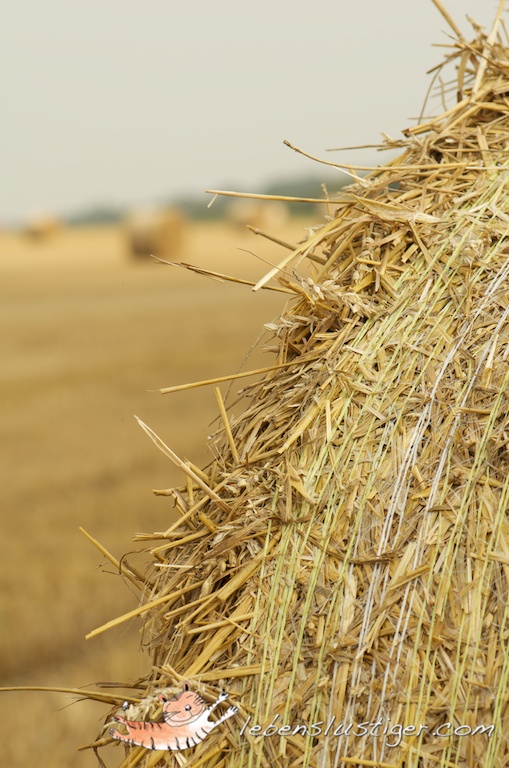 stocking up golden wood...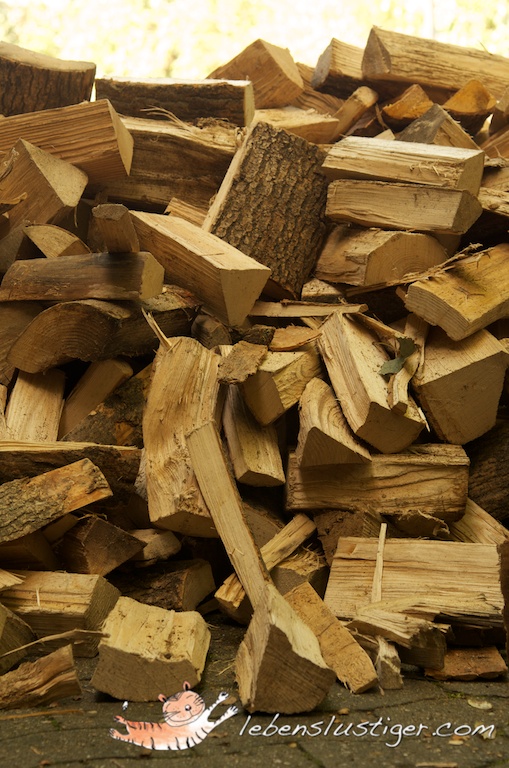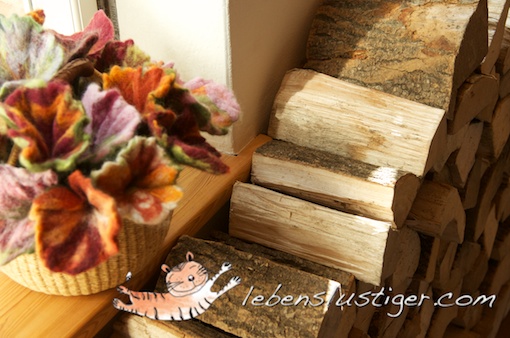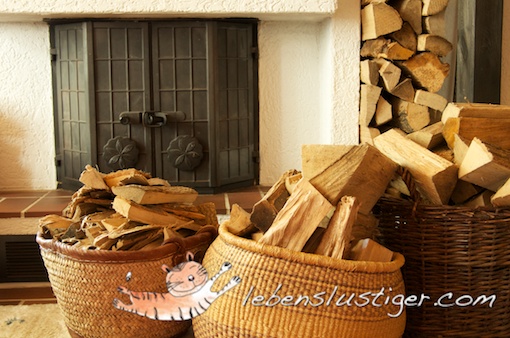 LOVE this golden life!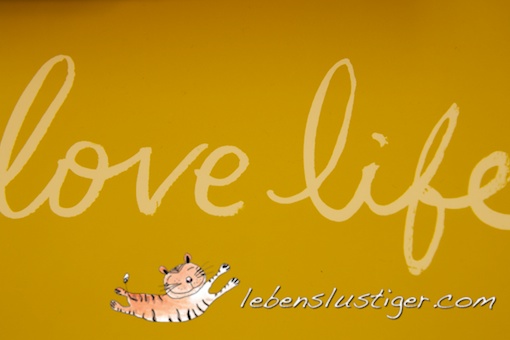 Categories :
Thinking About
Trackbacks :
6 Trackbacks »