08
11
2011

Many of you have asked about the jewelry life i had before the birth of my sweet son and our move to the U.S.
Both events actually happened pretty much at the same time, so back then I thought: "Oh, perfect - this will be a nice little creativity refreshing break from designing. I'll leave my workplace in Germany and I'll start again in a couple years...!" not knowing, that this was going to be a much longer stay than originally planned....

Yeah...all of the sudden it's been 12 years later and I have done a lot different things in this time BUT designing and crafting jewelry...
NOW
FINALLY - after carefully dusting layers of dust-bunnies off my old workspace...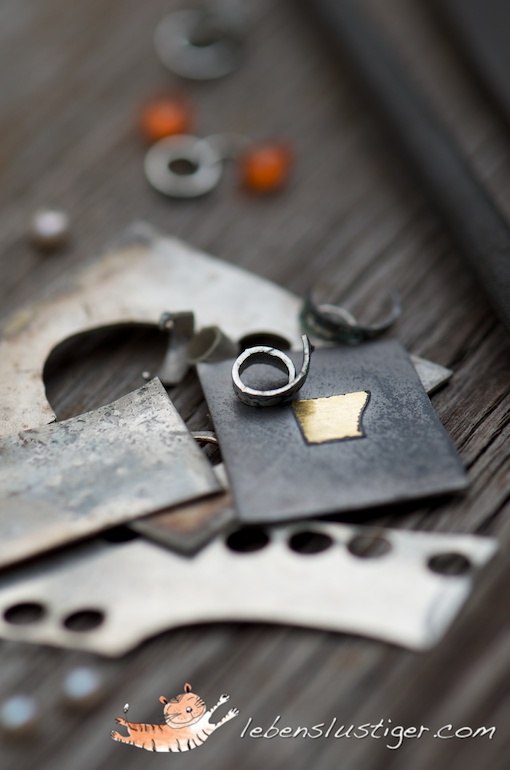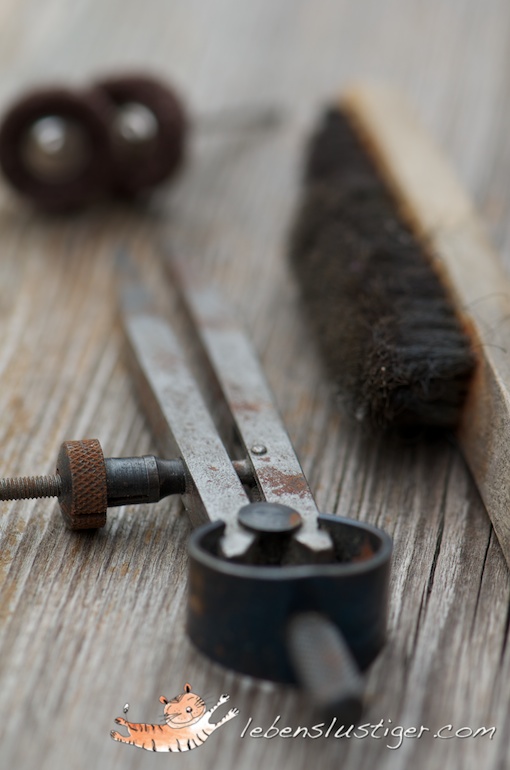 ...I'm sitting down creating a little lebenslustiger.com collection!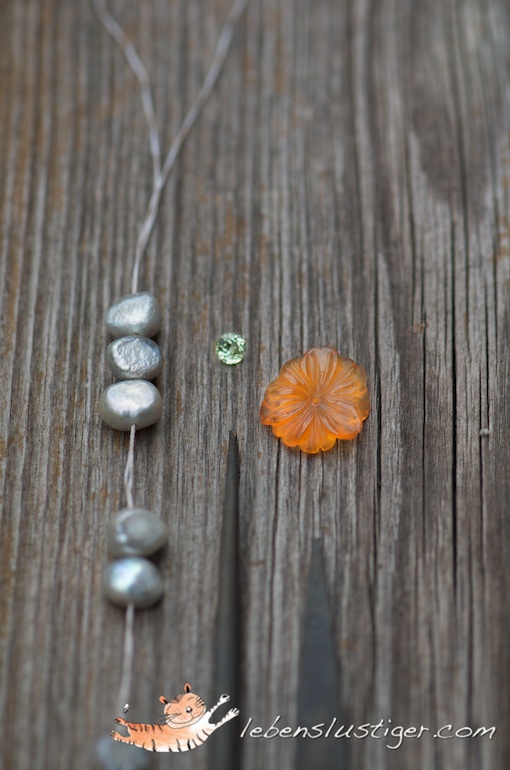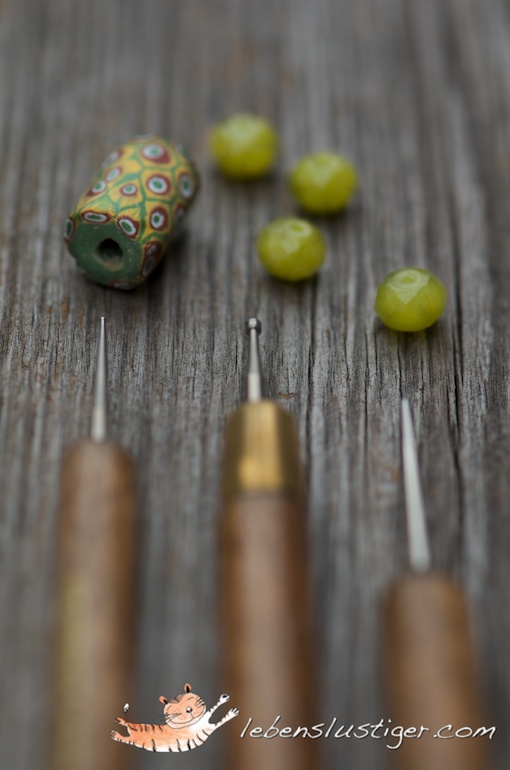 It's been an interesting process so far, because over the time of all those years with all it's great big and small life-moments for which i feel so grateful, my work and life attitude has much shifted from being a seriously ambitious Goldsmith to being a seriously ambitious Lifesmith in search for a more joyful and vivacious existence. Cutting edge design has been replaced by happily cutting yummy apples; hours of bending over the workplace by hours bend over my yoga mat or spend with my family.
Exactly THIS 'spirit' will be reflected in the style of lebenslustiger.com jewelry.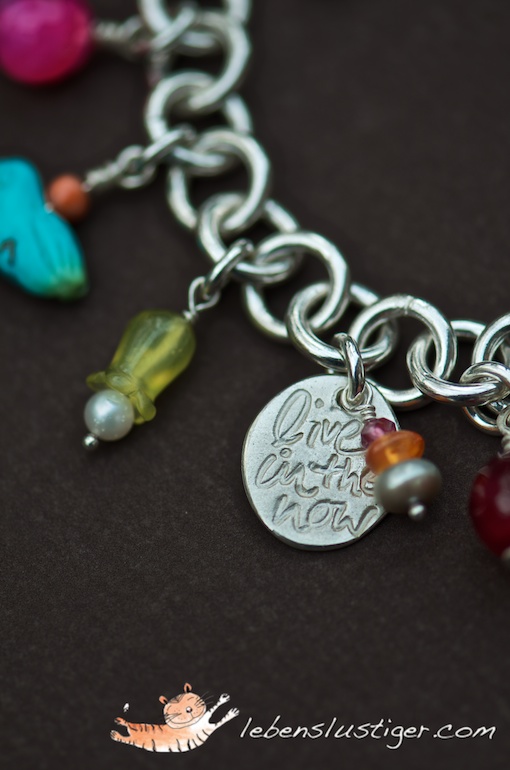 Ethically conscious work methods and material choices together with playful, vibrant color compositions, messages and expressions will result in exuberant, poetic pieces, which will be reminders and impulsion's to live life fully.
Here is a sneak preview of pieces that could become your companions in traveling your life with you every day; happy to accompany you in the flow or cheer you up if you need to.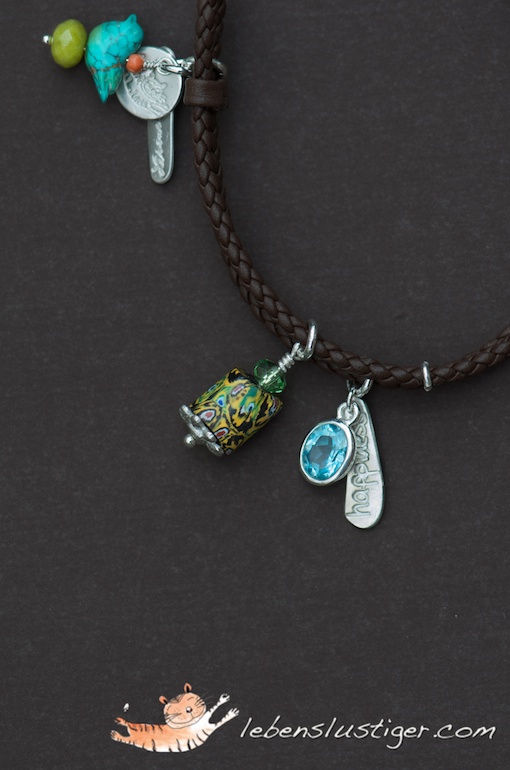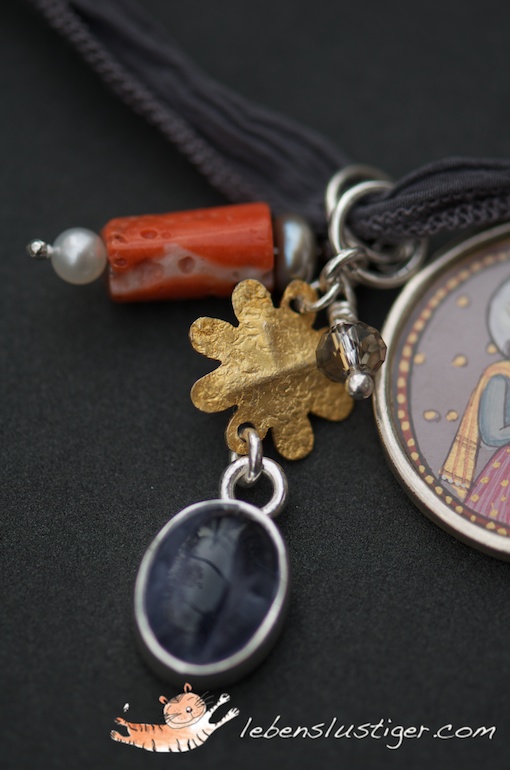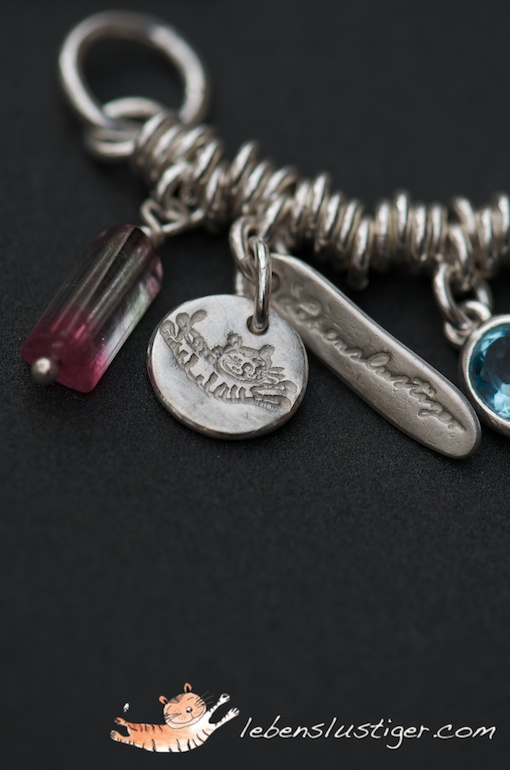 Have fun imagining....
Categories :
Jewelry/Schmuck
Trackbacks :
1 Trackback »