02
07
2015

Well - it's not super tropical but hey, we have a Yucca palm tree and a pineapple rug and an elephant at the wall.
AND a hammock on the balcony in front of the bathroom! :)
Beside this, the bathroom is just simple and funktional.
The mirror cabinets are from Ikea and each of us four has one half of a cabinet to fill with stuff needed.
That way everything stays pretty organized and the counter is decluttered and easy to clean.
The industrial light is from HKLiving and I crocheted the pineapple rug with a pattern by Wood&Wool Stool.
I modified the pattern slightly because I did not have enough fabric yarn.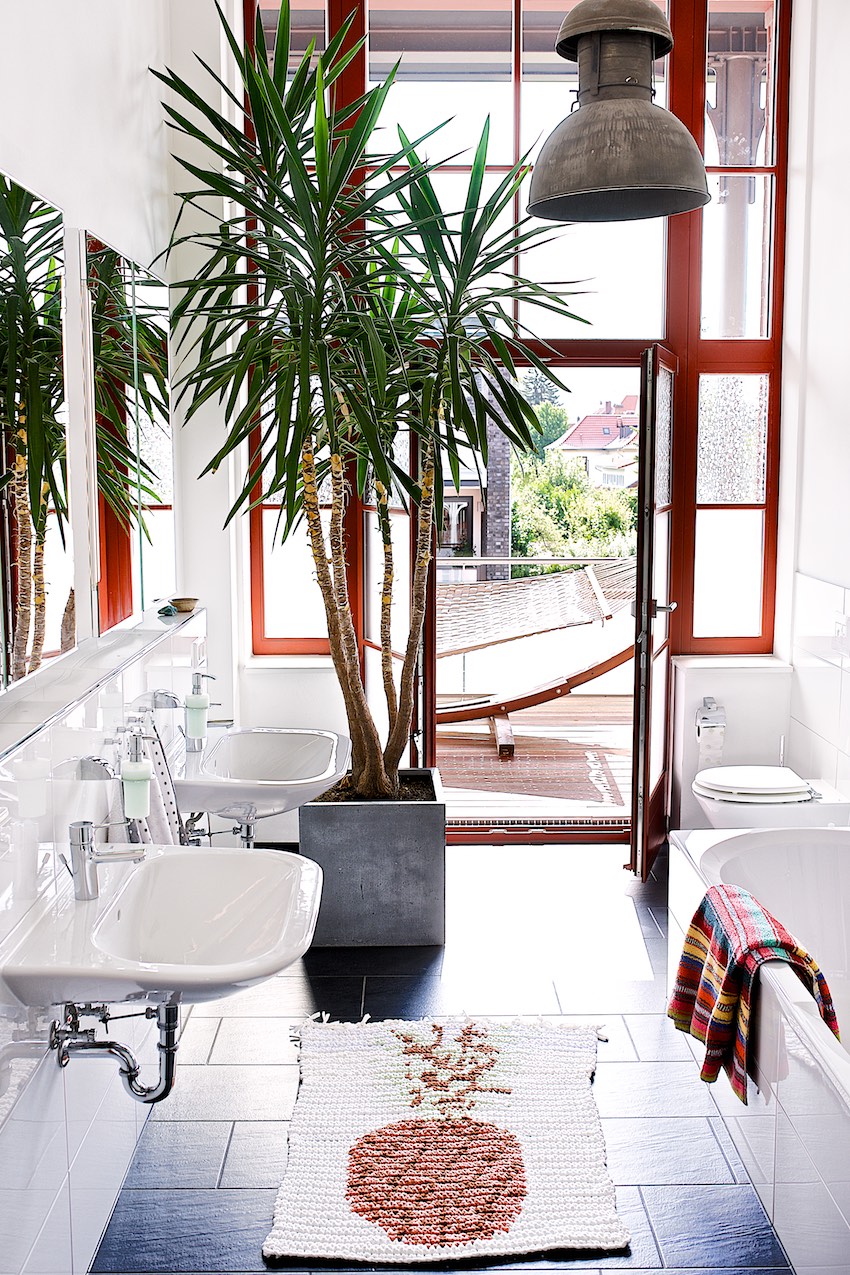 The giant elephant (it is an entire elephant - I just wasn't able to get all of it on the picture!) and its small feathered friends are wall tattoos from KEK Amsterdam .
I love them and always have to smile when looking at them.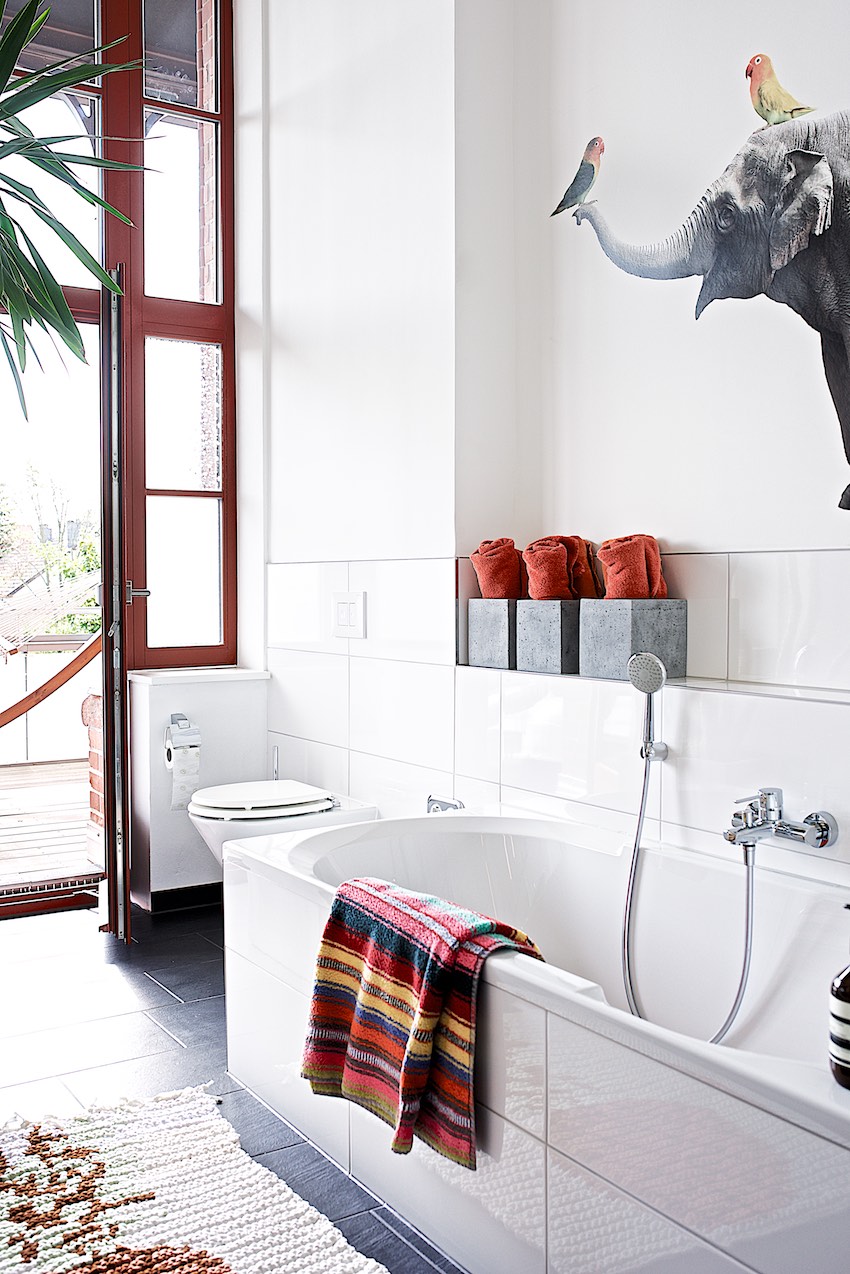 Happy Day,
Anette
Categories :
DIY