20
08
2015

Have you ever seen a scarf in such gigantic stitches??
I knitted it from about 2kg felted Little Dandelion Merino yarn with over 1m long knitting tubes that have a diameter of 50mm.
What a great experience!!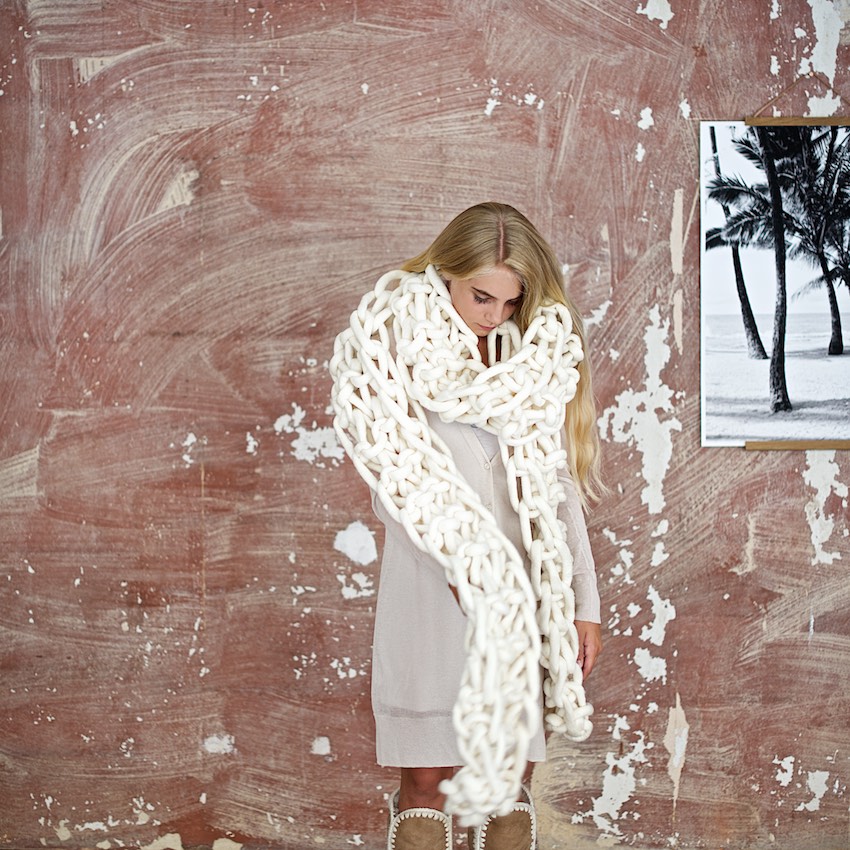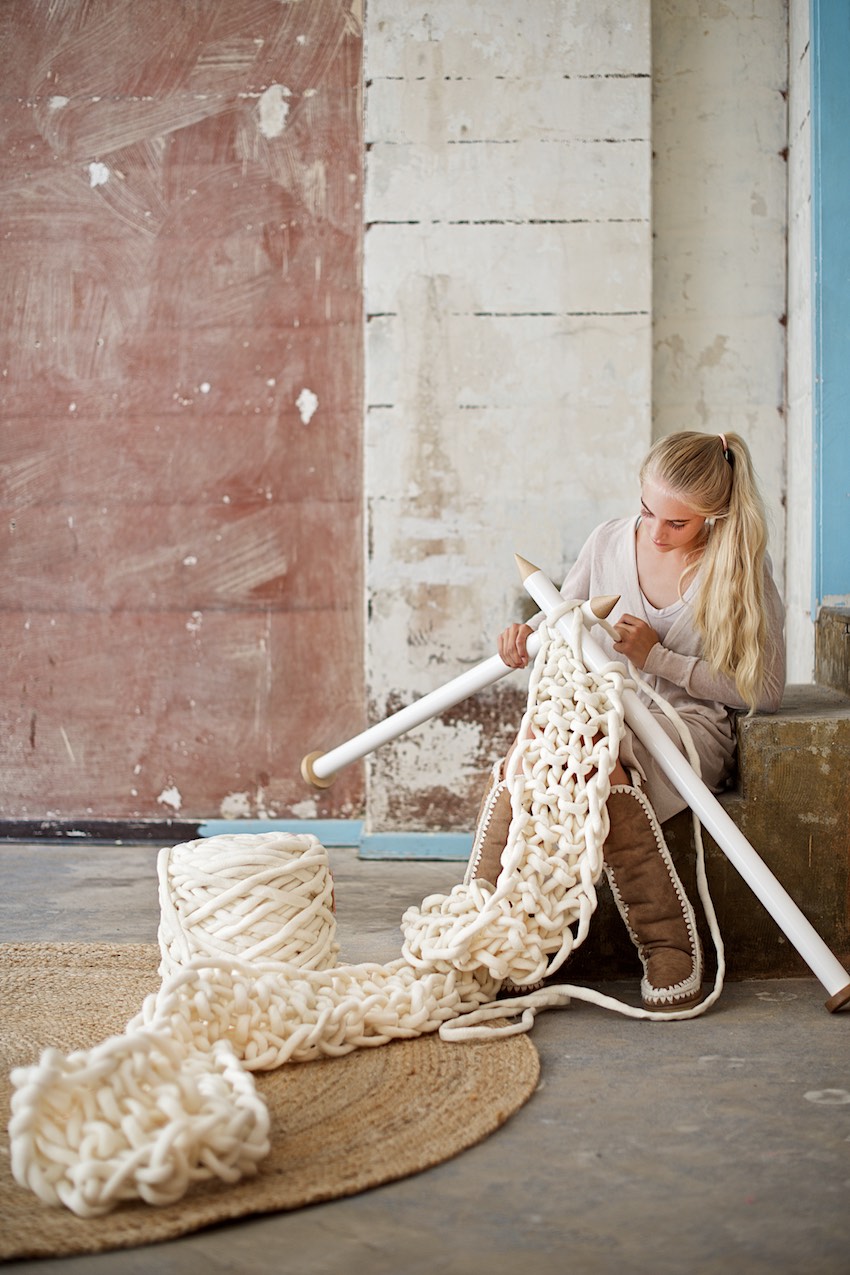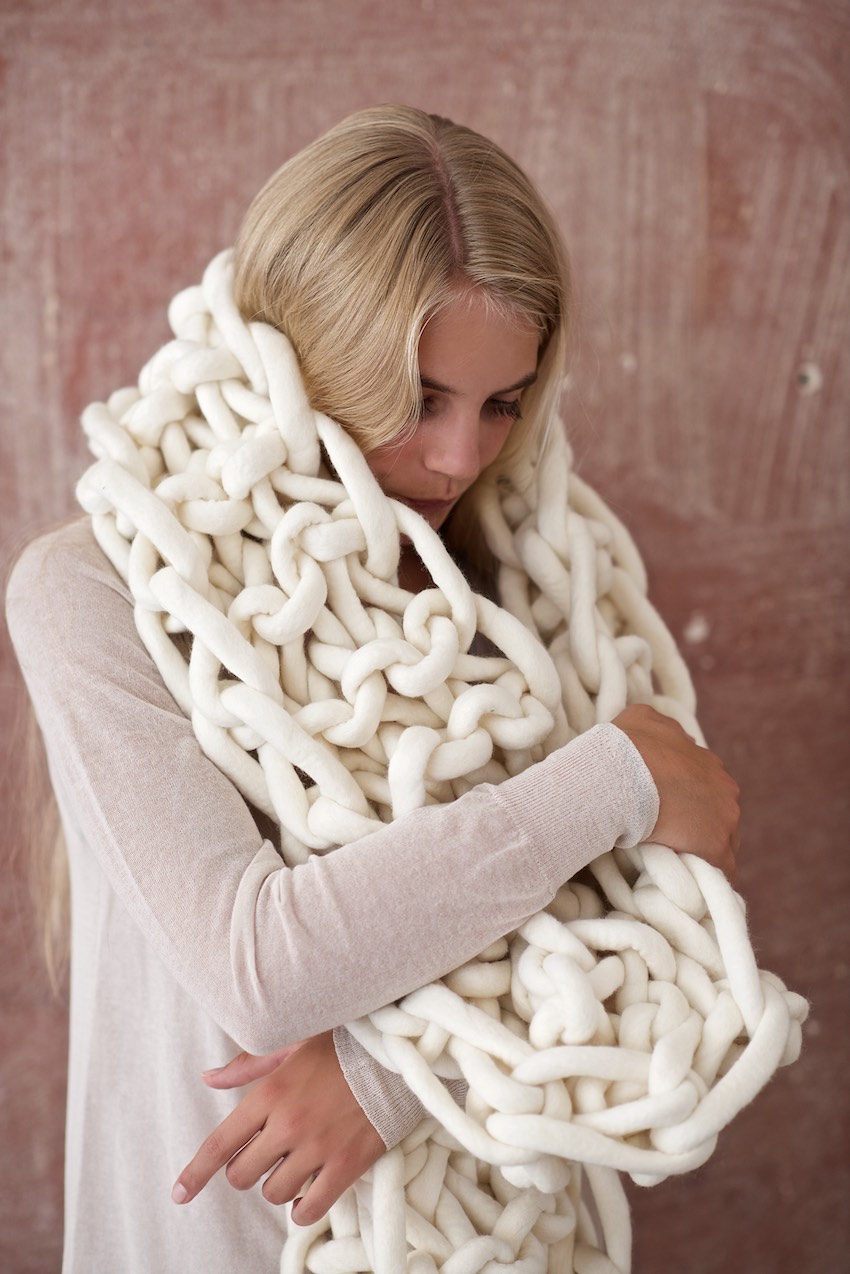 The finished scarf has a width of about 25cm and a length of 2.70m and is knitted it in garter stitch.
You can find the beautiful yarn and the oversized knitting needles in my DaWanda Shop - I also wrote about the material in this recent post if you like to have more information.
The classic garter stitch looks so cool and modern because of the unusual dimensions, don't you think?
I like it so much, when my eyes get surprised by something I haven't seen yet and yes, I think, sometimes you just need/want/should have something extra special like this scarf...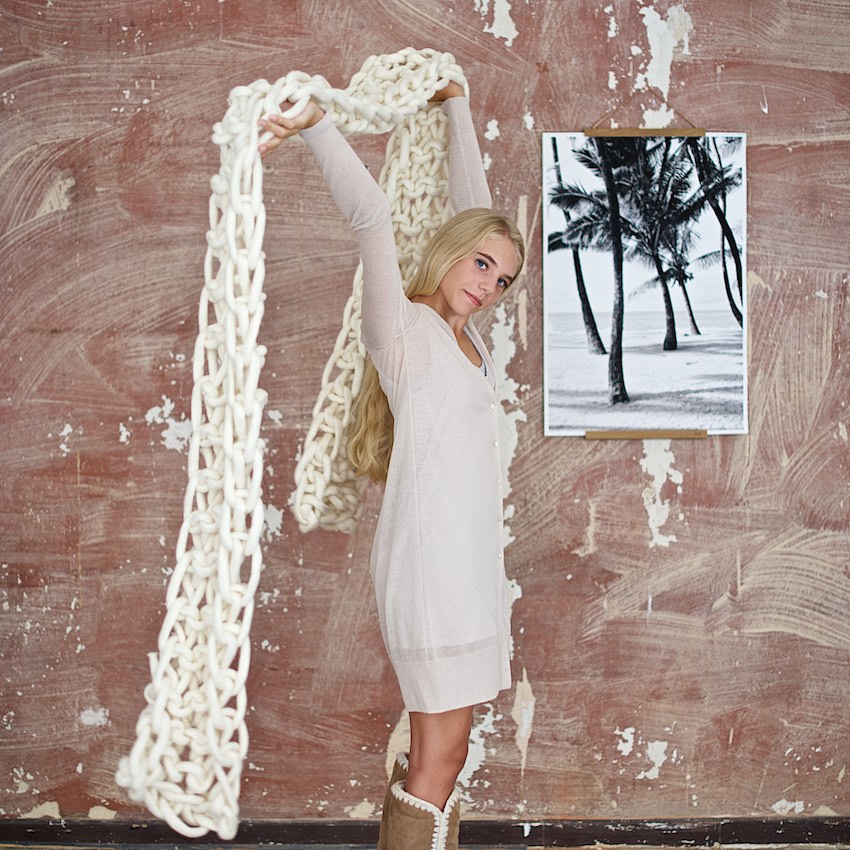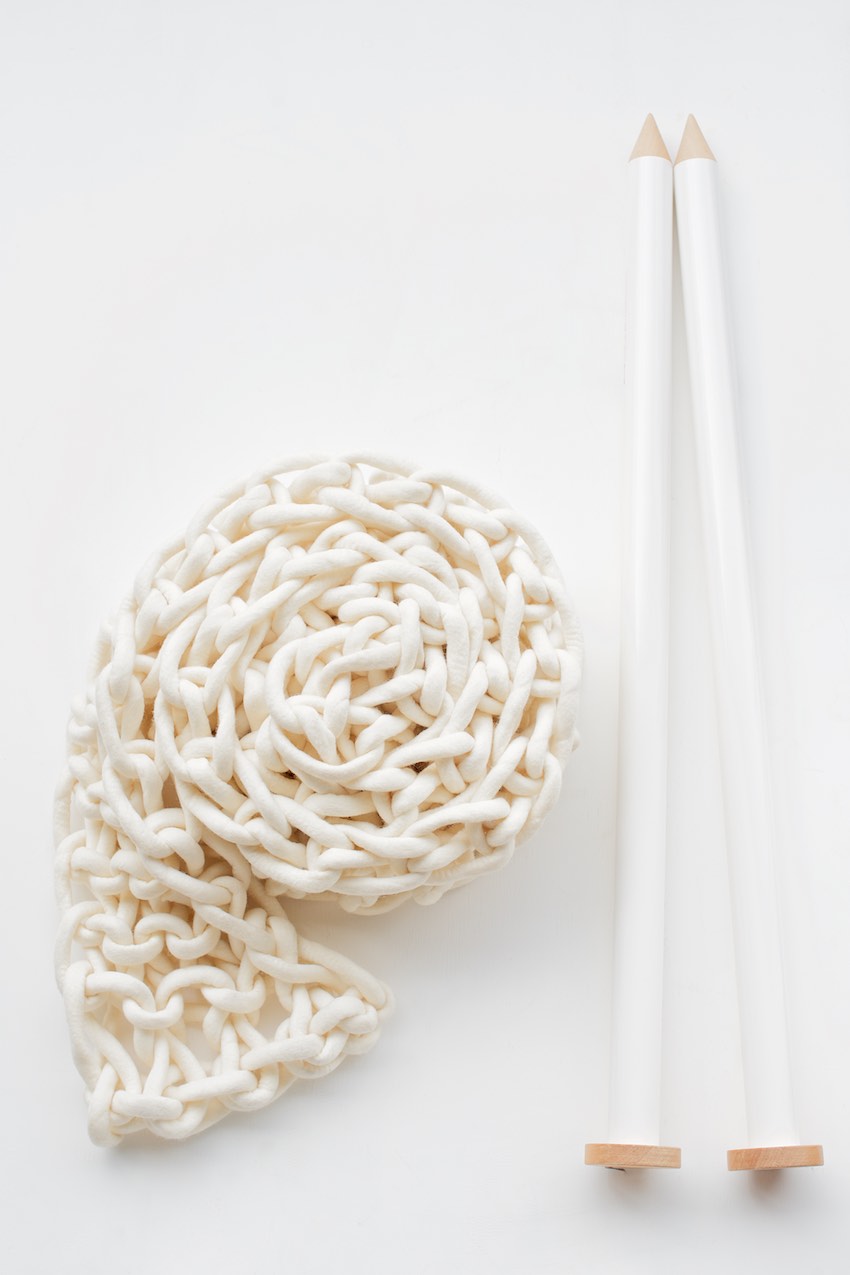 Plus the extra special experience to actually work with such amazing material and tools!!
I personally like it best sitting upright with enough free space around my arms while moving those mega knitting tubes.
The left tube has contact with the floor and is leaning against my outer left leg. If the knitting is on that left tube, my hand holds it up close to the tip.
The right arm and tube do the movement. I like to hold and balance that tube at about the beginning of the last third of the length not too close to the tip.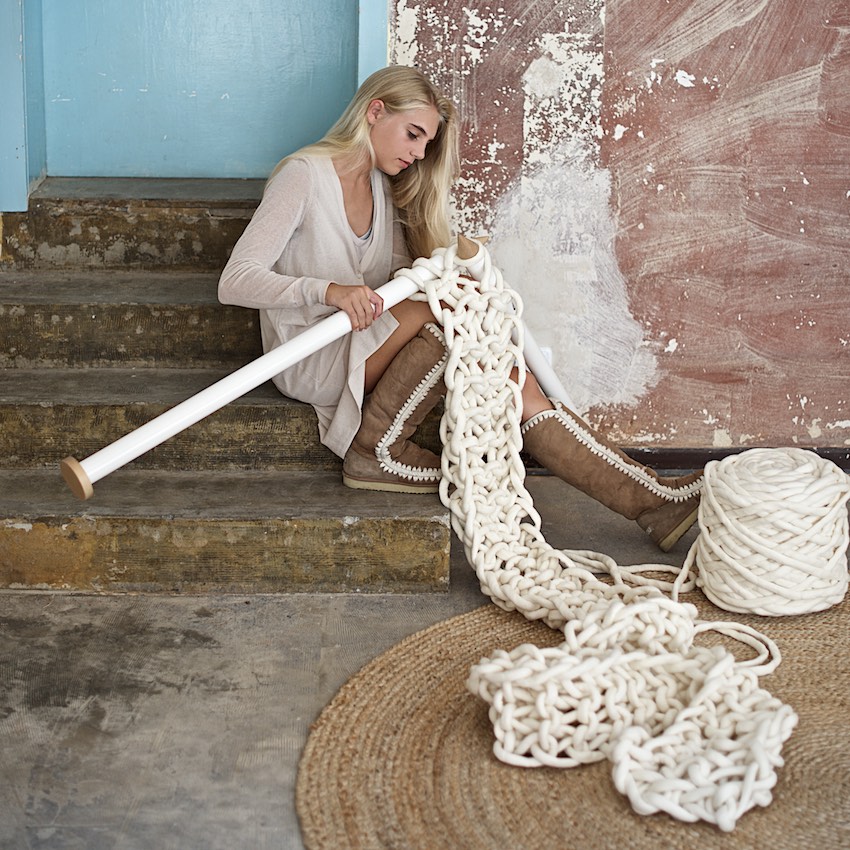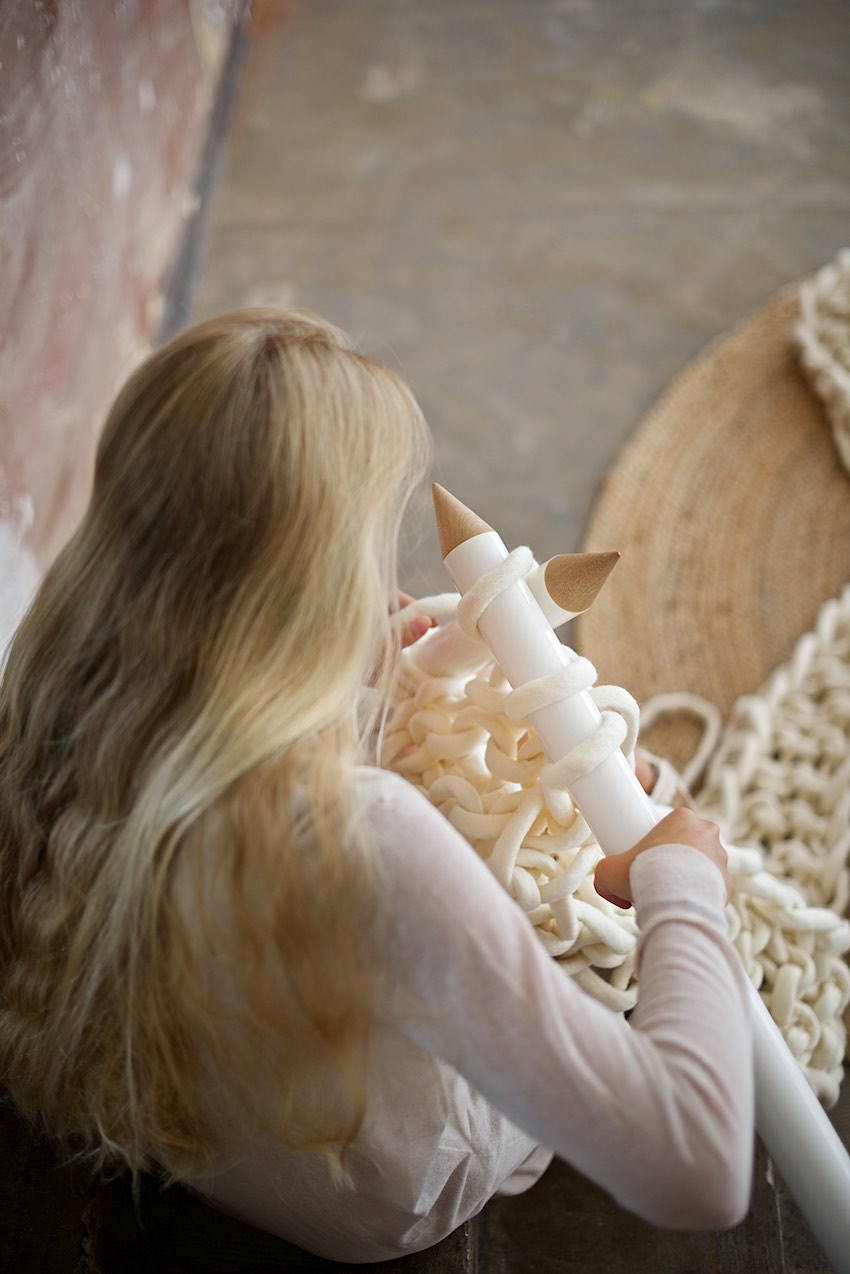 You will quickly figure out your very own way to handle the new dimensions - it's so much fun!!
So let's start with this easy scarf.
For the scarf I chained 4 with just my fingers.
I show in this Video how to do that and you can also see me knitting the garter stitch and casting off in this scarf Video.
The next two pictures show the front and the back of the chain.
I like to get my actual stitches from the back of the chain where you see that middle loop running.
That way I will get a nice, clean bottom edge.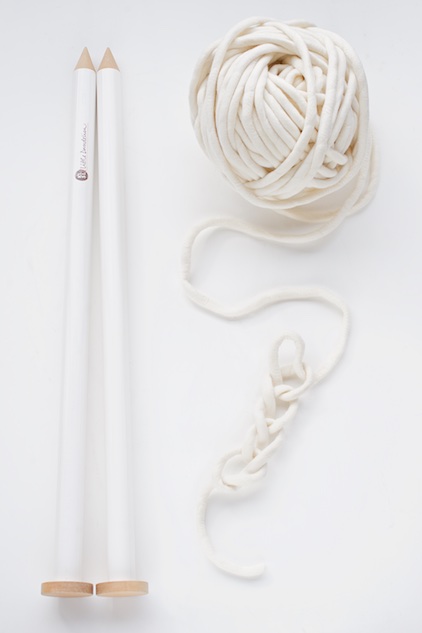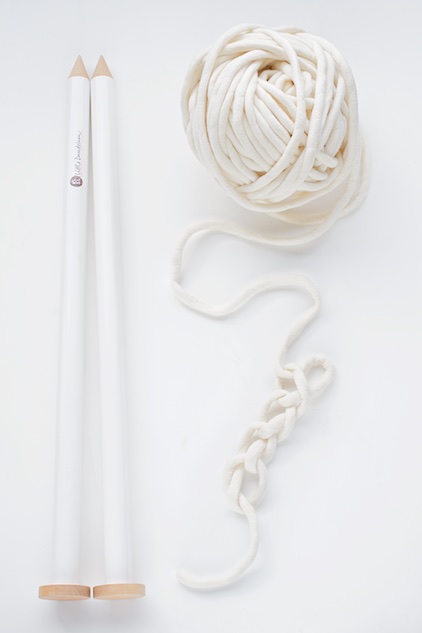 The next pictures show how to build the stitches out of that foundation chain. The first one is already the open one from the chain.
Then you built 4 more to have 5 stitches altogether on your tube.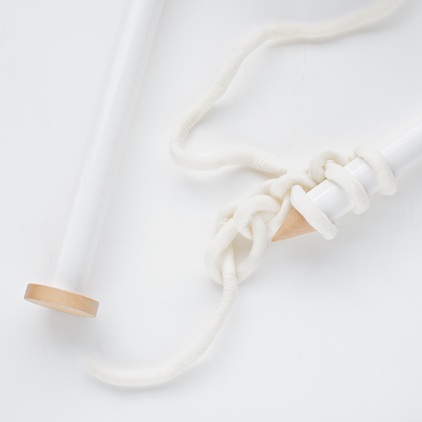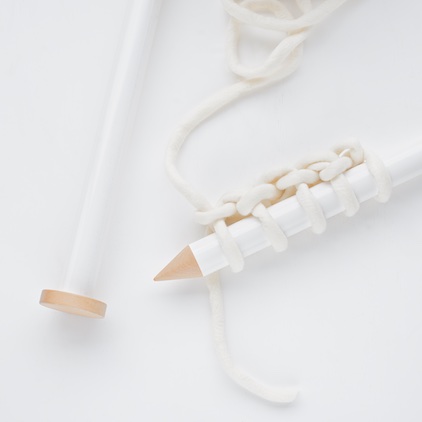 Here are both sides after getting the stitches ready.
Now knit in garter stitch until desired length or until all yarn is almost gone. Keep a little bit at the end for casting off the stitches.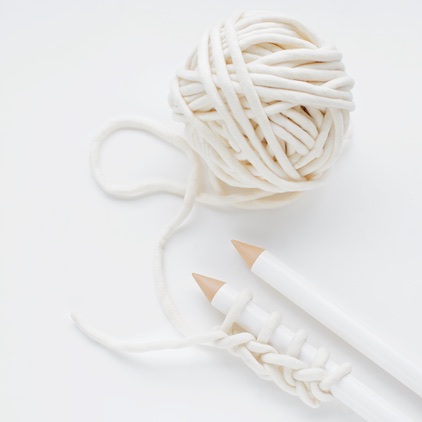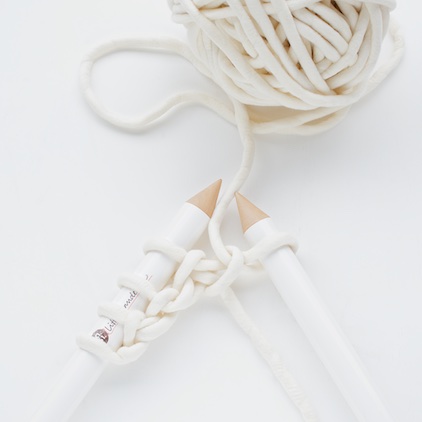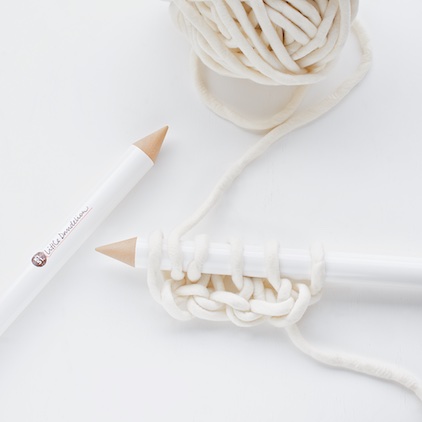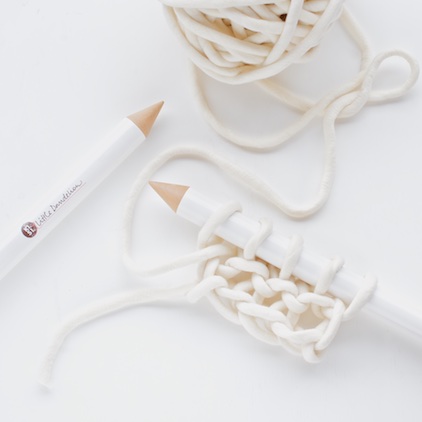 Place a knot at the end and weave in all endings.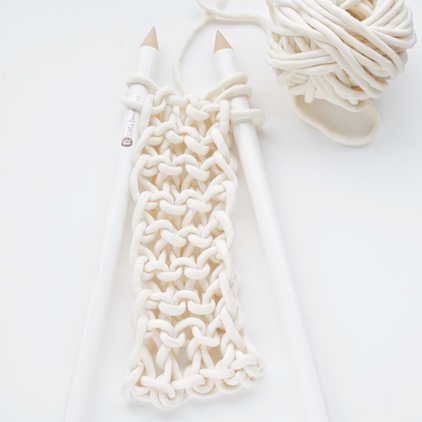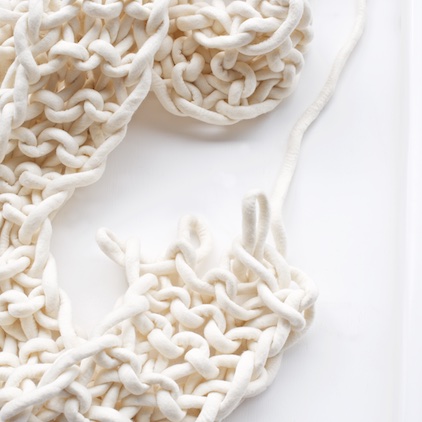 You can also knit an amazing blanket or wall hanging with more yarn in the same way by chaining more stitches in the beginning.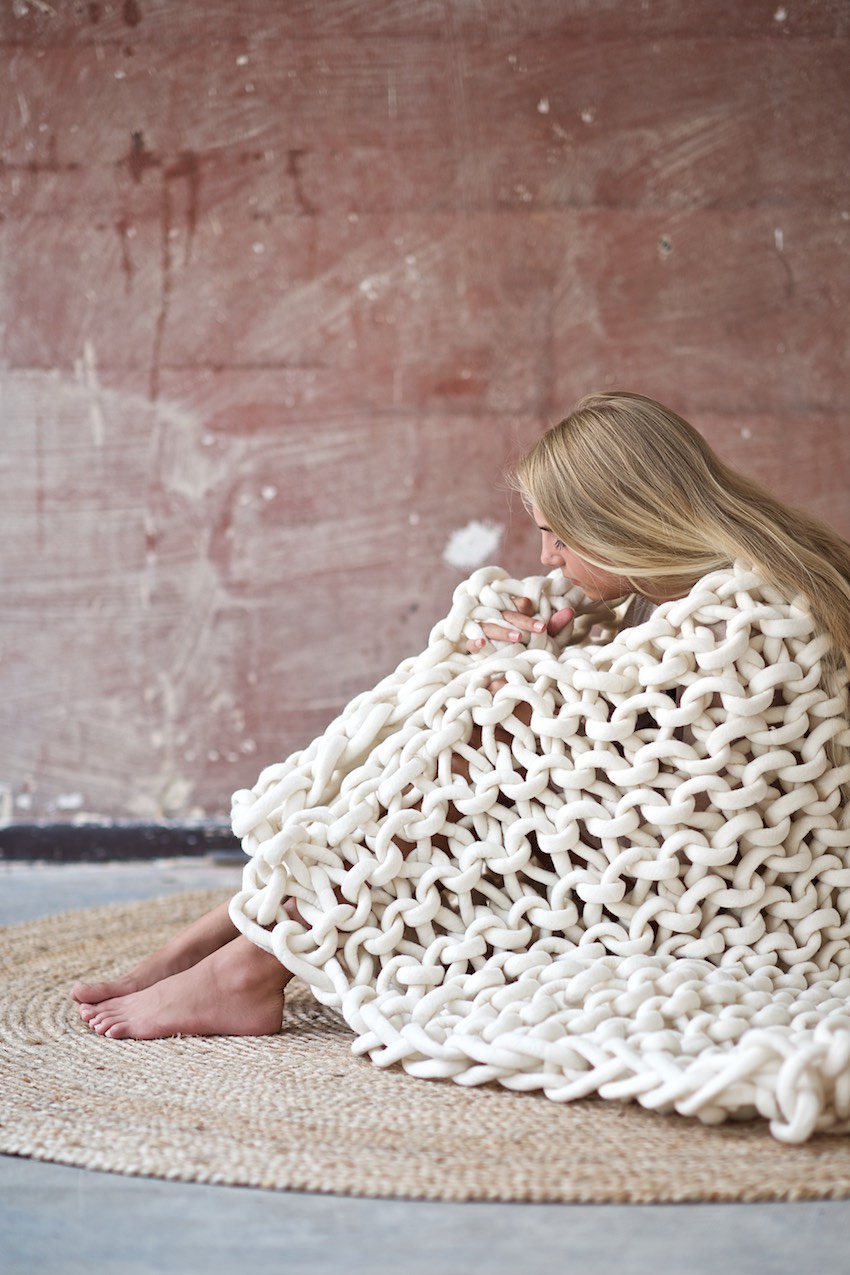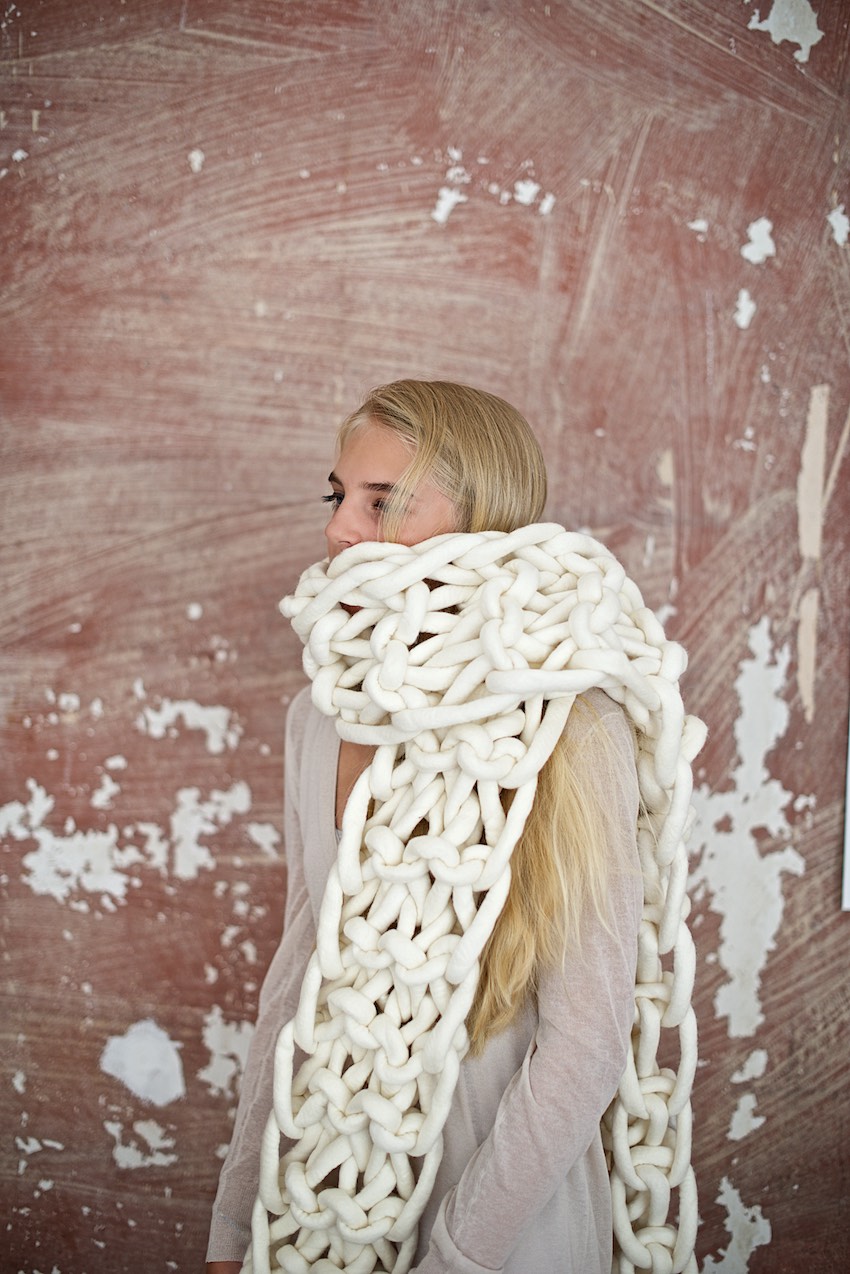 Happy Day,
Anette
Categories :
DIY