16
02
2016

Here is a super simple and quick idea to make spring cleaning more fun:
Cut some yarn out of simple store bought dish cloths (they just cost pennies - at least here in Germany) and crochet or knit your very own unique dish cloth with it.
Really a few minutes project!
Of course your new dish cloths will be washable - I wash mine on a hot cycle and they come out perfectly clean and fine.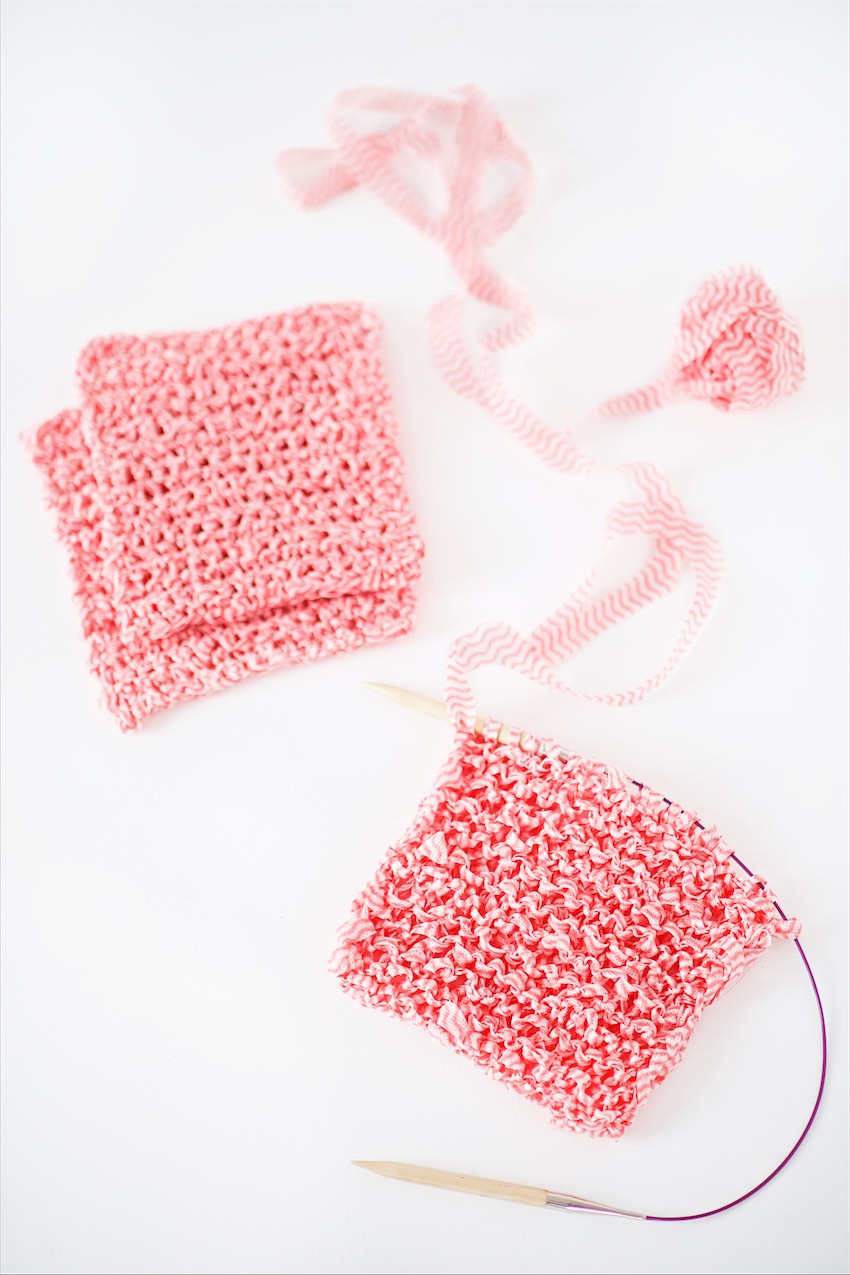 I love my pretty tapestry crochet Harlekin dish cloths and my crocheted Chevron dish cloths still very much and we use them every day - but in wintertime the cotton takes some time to dry.
Those cloths from the store are made of some fast drying, thin fabric but I like my dish cloths smaller and more compact instead of large and thin and so I decided to cut them up...
If you like to give it a try put several of the thin cloths exactly on top of each other and start cutting on the right outside.
Cut in rounds towards the middle (you can adjust the corners a bit if you like) of the cloths to get as much lenghts as possible.
Roll into balls - you can tie the yarn strips together.
I chain about 15 for the crochet dish cloths and work single crochet with a hook size 10mm.
The finished cloths are about 18x18cm
For the knitted version I casted on 18 stitches, worked in garter stitch using a 10mm circular knitting needle.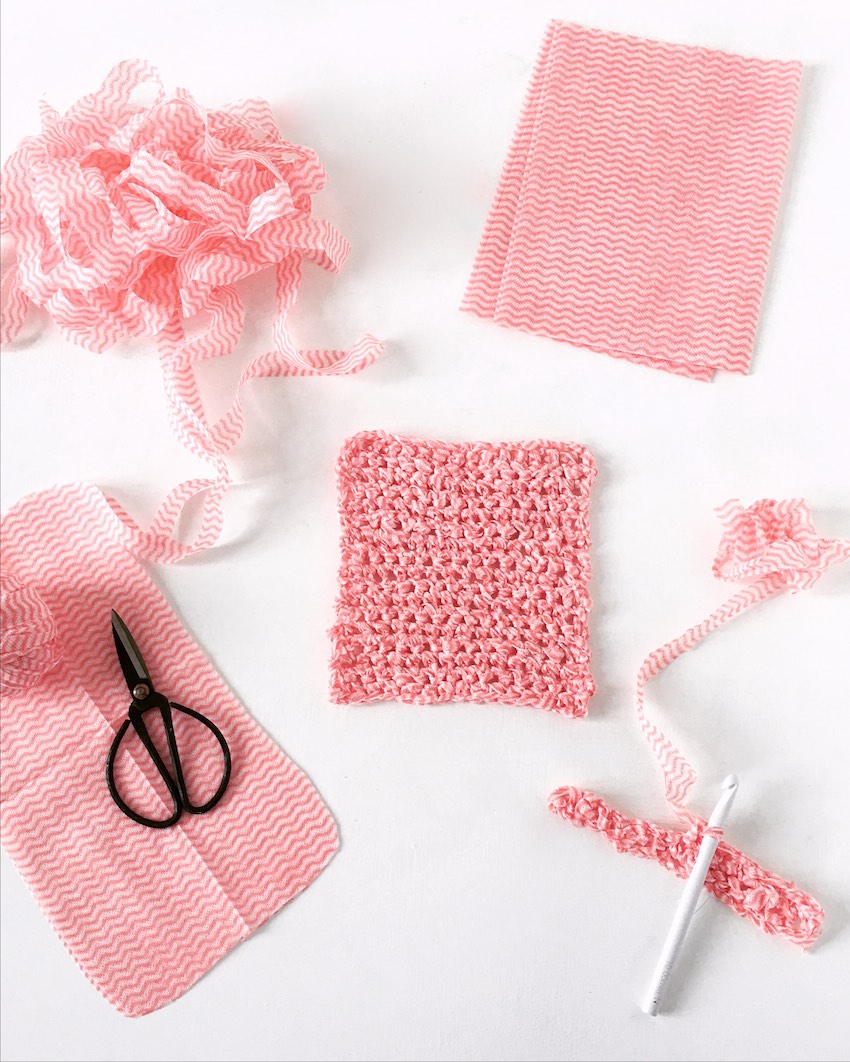 But you can adjust all these to your liking - maybe cut wider strips for an even chunkier knit oder make the cloths smaller...
Happy Spring Cleaning!
Anette
P.S. Today is Creadienstag!
Categories :
DIY