22
11
2016

I made three embroidery projects for the new german craft book called "Stitch It Yourself" by Knaur Kreativ.
One of them is this cool wallhanging embroidered with extra chunky yarn.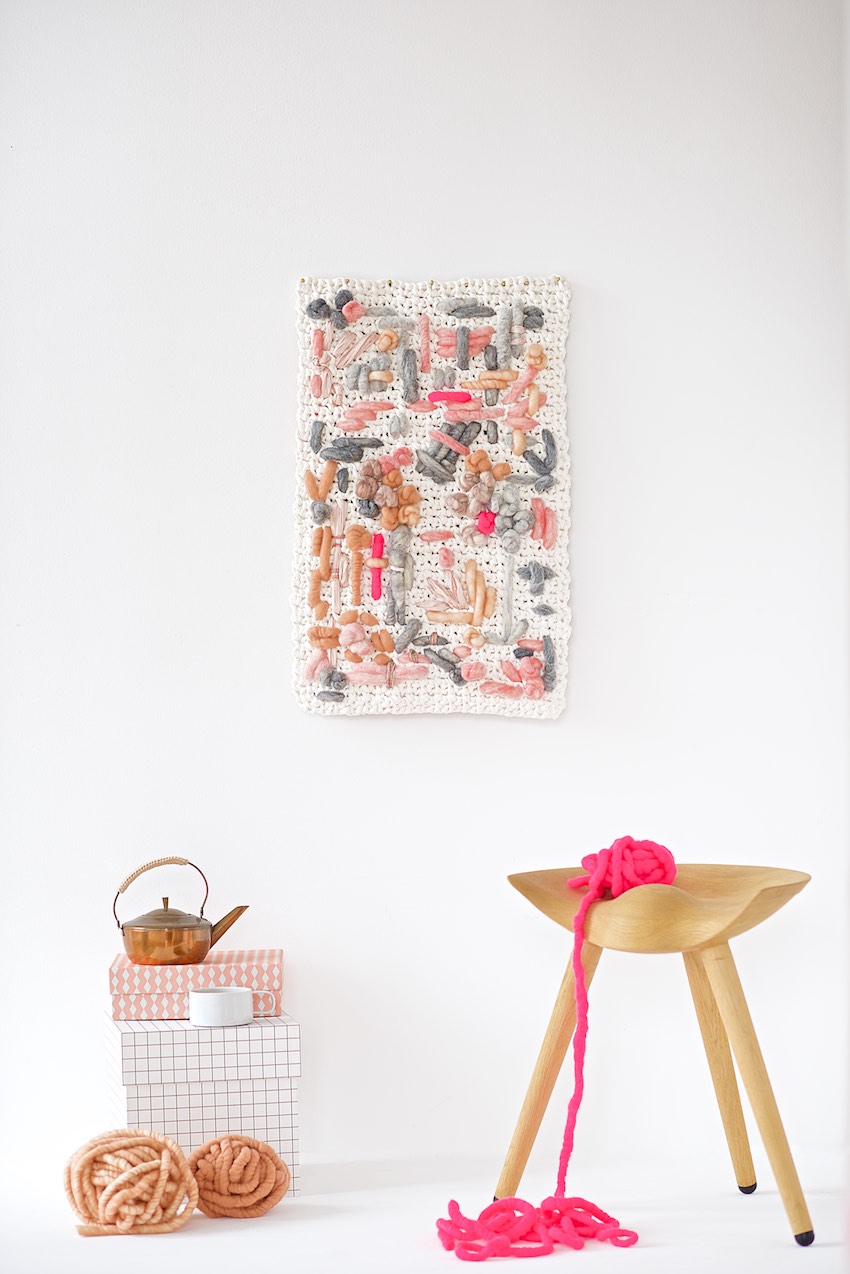 I crocheted the "fabric" from fabric yarn (I used Re-Cotton) to get a nice sturdy surface with a loose enough wave to put the thick yarn thru with just my fingers.
I did not make a plan about the motif and let creativity flow free-form and spontaneous and that was really fun!
My finished wallhanging is about 46x70cm and I used a 10mm hook to crochet the fabric. But you can easily change the size to bigger or smaller by increasing or decreasing the number of stitches and rows.
I chained 39 stitches and crocheted about 47 rows.
Please see the pattern for creating the "fabric" below.
You can put the finished wallhanging on a stick or branch or fix it with some nails directly onto the wall like i did.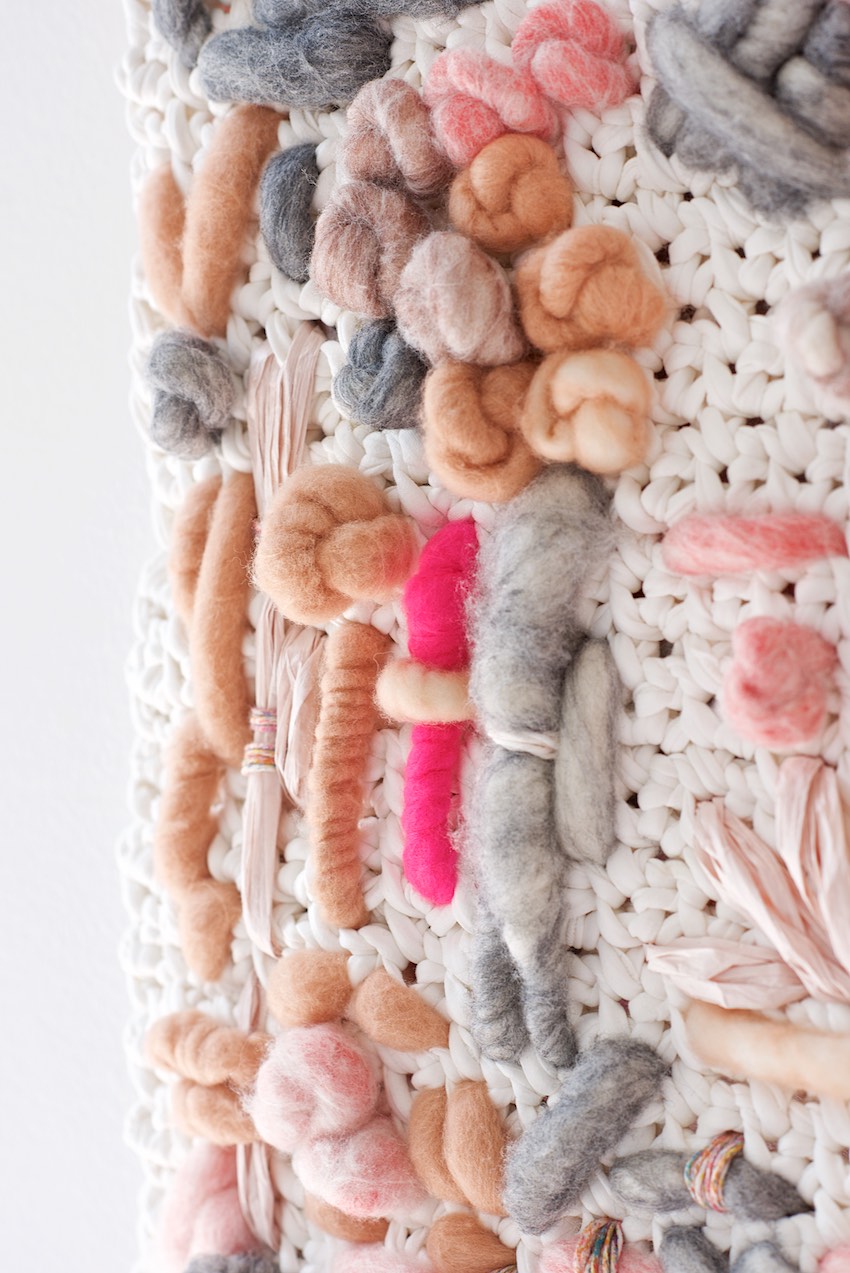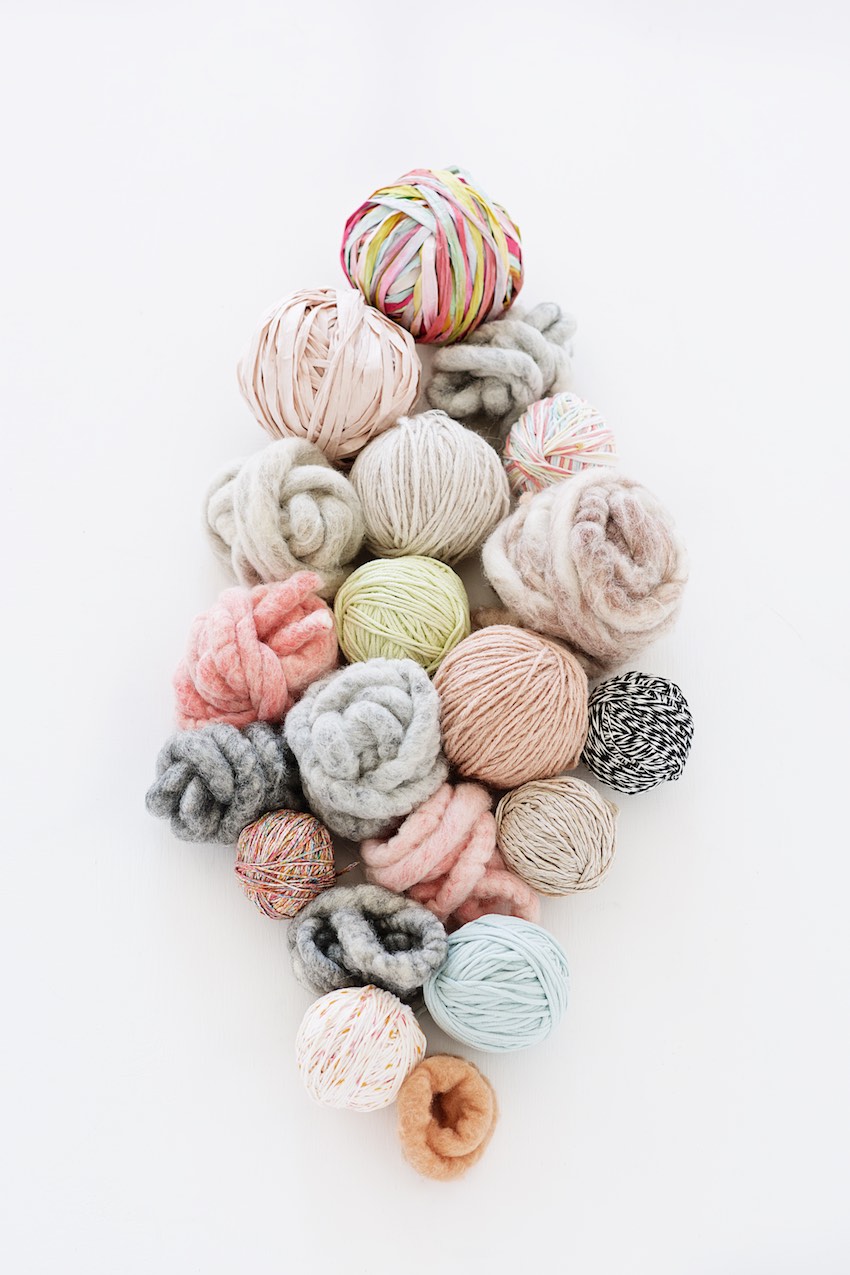 You need:
- 1kg fabric yarn to create your embroidery surface (I used Re-Cotton)
- 10mm hook or hook size indicated on the yarn you are going to use for creating the surface
- Yarn left overs (I used mostly Loopy Mango Big Loop)
- Scissors
- Nails, hammer (branch, stick... )
- optional beads, pieces of fabric, wire...etc. anything you might want to put onto your wallhanging
Pattern:
Chain 39
Row 1: Work 1 sc in 3rd chain from hook, #ch 1, skip next chain, sc in next chain; rep from# to end. Turn.
Row 2: Ch 1, 1 sc in first sc, #ch 1, skip next chain, sc, rep from# to end. Turn.
Repeat row 2 until desired lenghth.
Always put your sc in a sc from row before. Weave in the endings.
Now just use your fingers and embroider to your liking. Don't think too much about every step - just keep going!
I left the endings on the back loose or simply knotted them but you need to pay attention to the back side so it won't get too packed with knots otherwise your wallhanging won't be hanging smooth on the wall.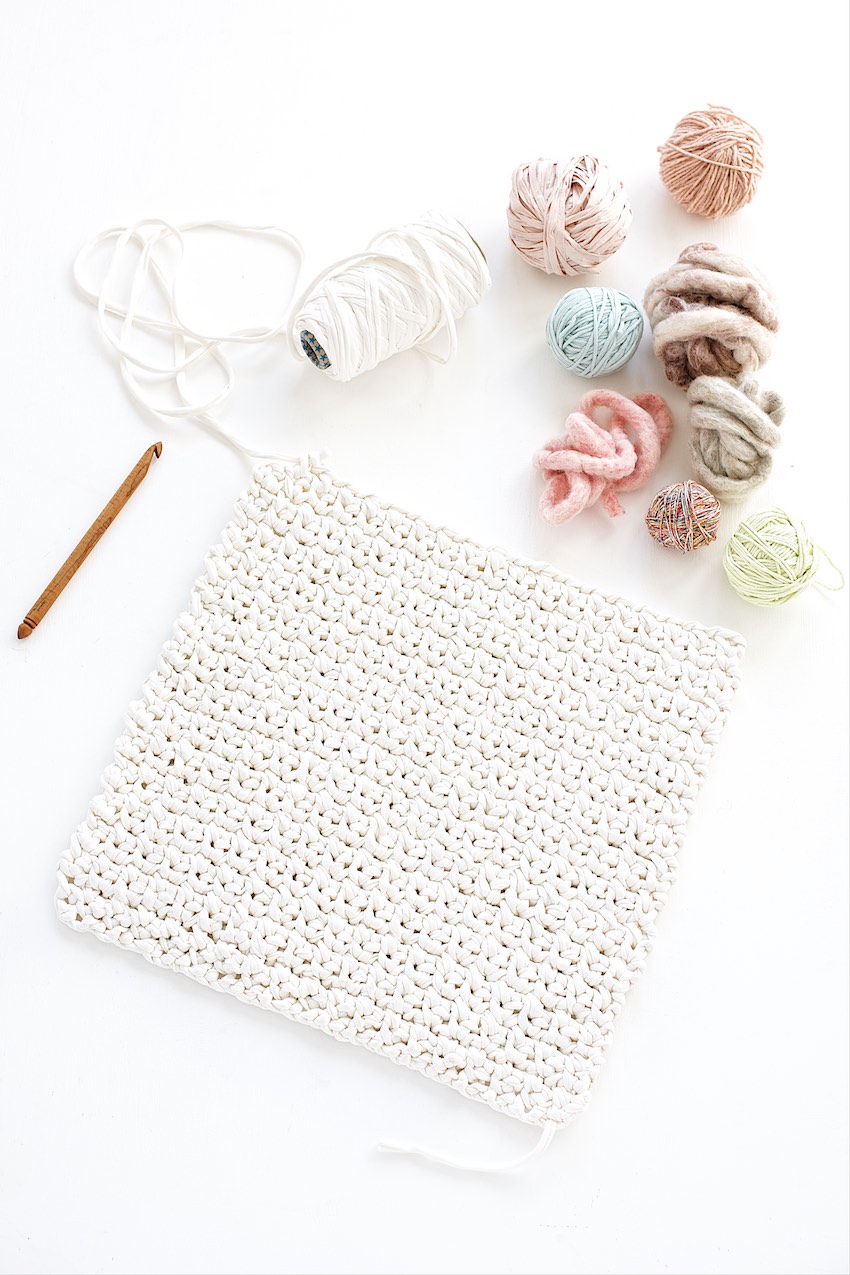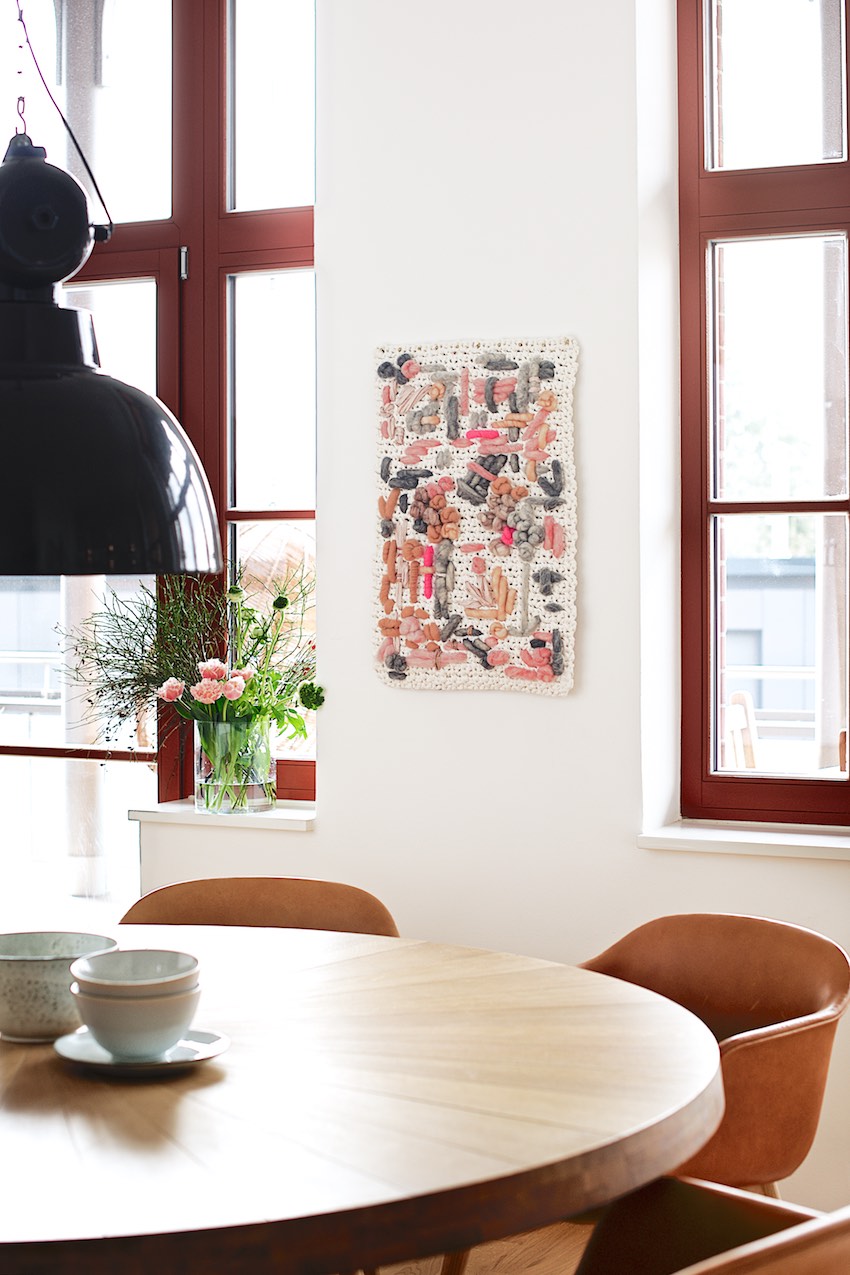 Happy Day,
Anette
Categories :
DIY
Trackbacks :
11 Trackbacks »