27
11
2017
Oh - very, very soon December 1st will be here and it reminded me of this Calendar I made for SisterMag in 2015!!
Two years later... now everybody seems to be crazy with door wreath making; adding Eucalyptus and a bit greenery to a metal ring.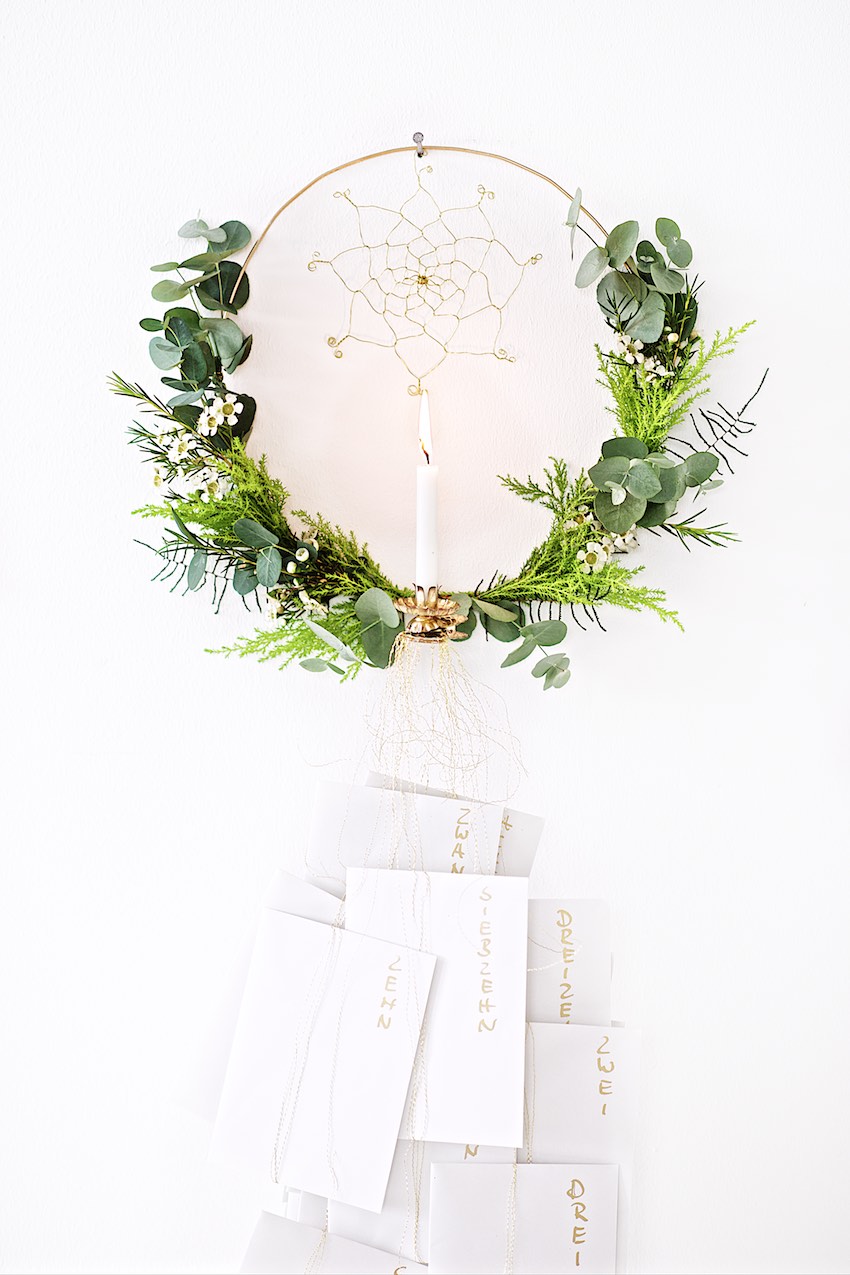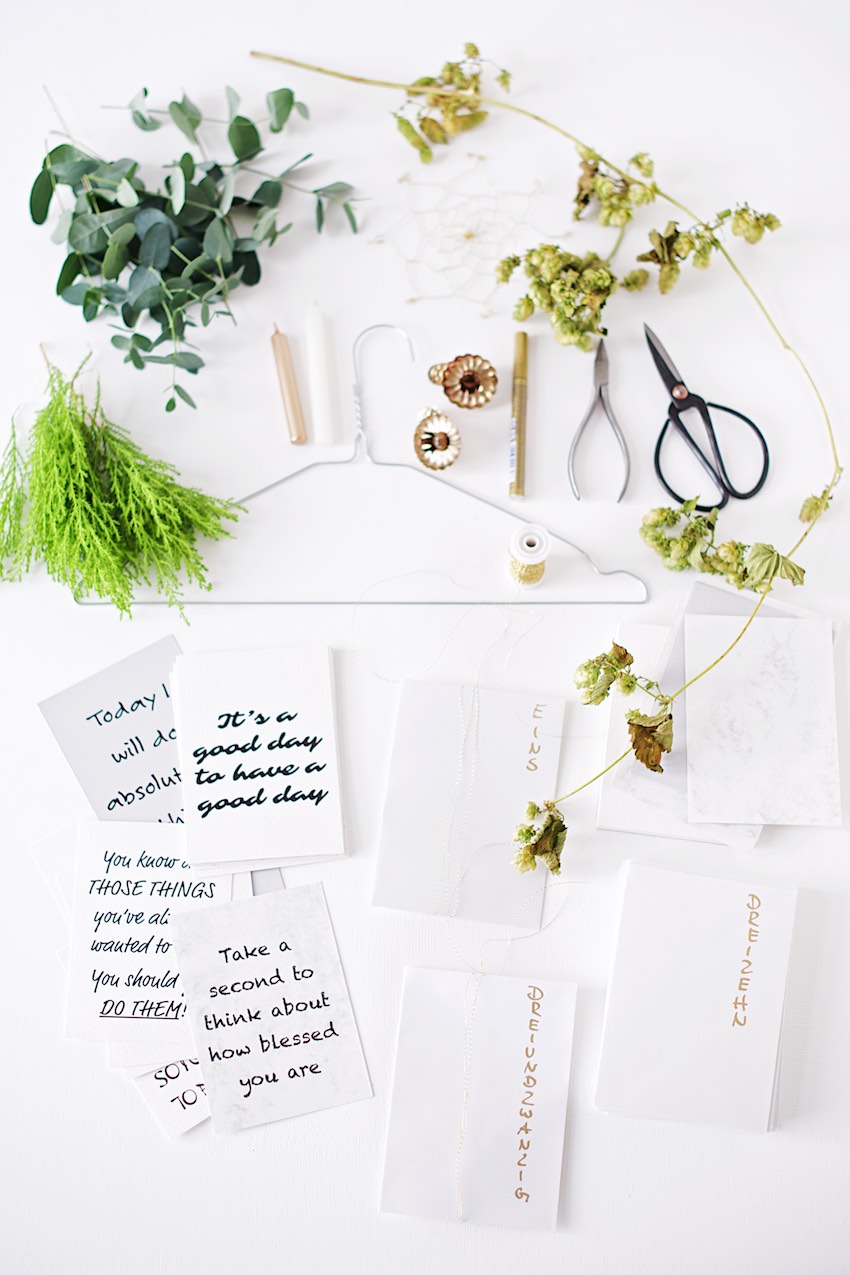 I used a simple hanger from the dry cleaners and formed a ring out of it. I wanted to keep the actual hanger to be able to add a little Christmas tree light.
Some pliers are helpful with shaping the hanger. Of course you can also buy a special metal ring just for wreath making.
Cut the Eucalyptus and any greenery or dried flowers in desired length and wrap it together with some thin wire around the shaped metal ring.
Add the twigs right and left and go in direction from the center. Always cover the ends of the twigs you already added with the new ones until you reach the center.
Make sure, your twigs look in the right direction.
I actually used fine brass wire but you can also use simple green wreath making wire.
If you want to add the quotes for counting down the 24 days until Christmas, you will need some nice paper and 24 envelopes.
Write on each envelope a number from 1 to 24.
I used the same fine brass wire to wrap each envelop and also to fix it to the hanger.
Here you can print out my 24 inspirational quotes: KartenKalendar.pdf
My tip: You can use the quotes - which are non-christmas-themed - for any occasion in case you are not into wreath making or advent calendars :)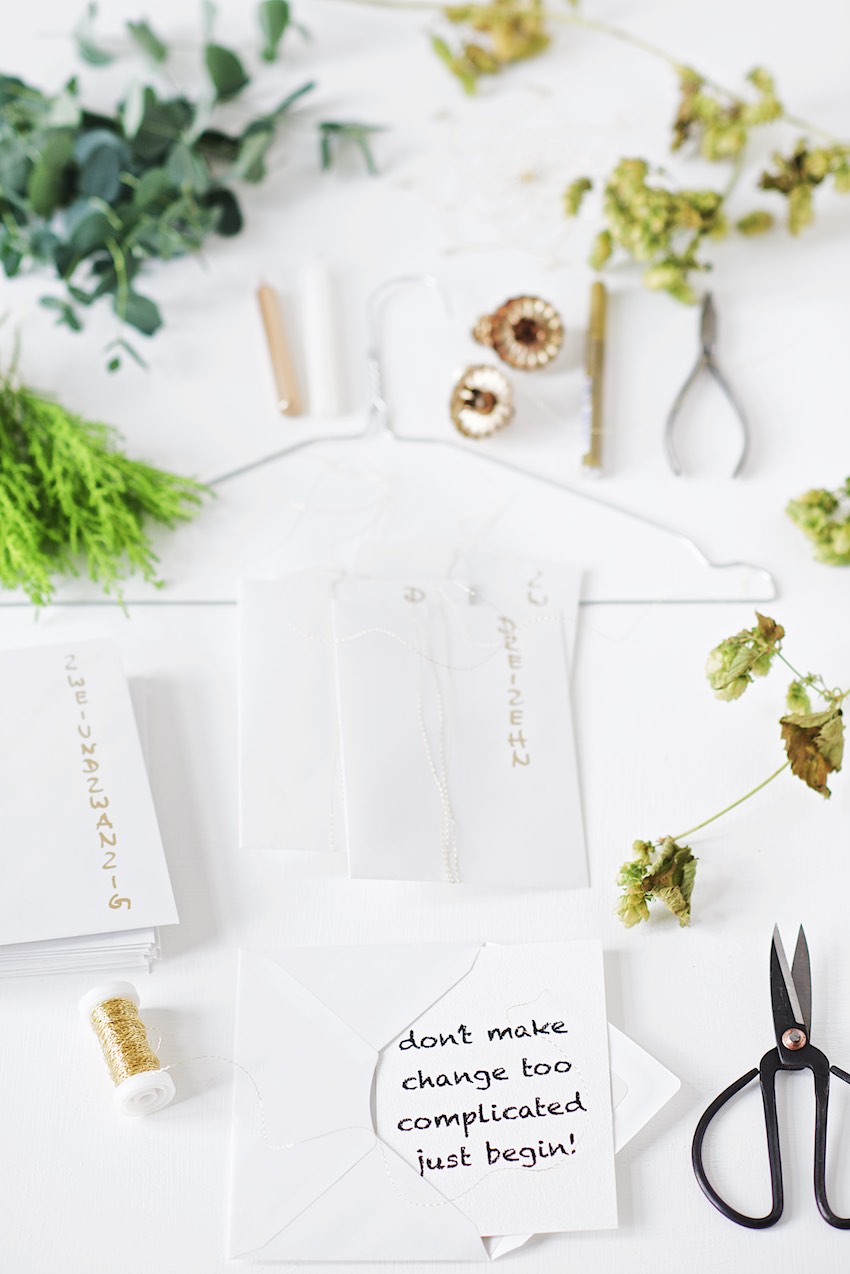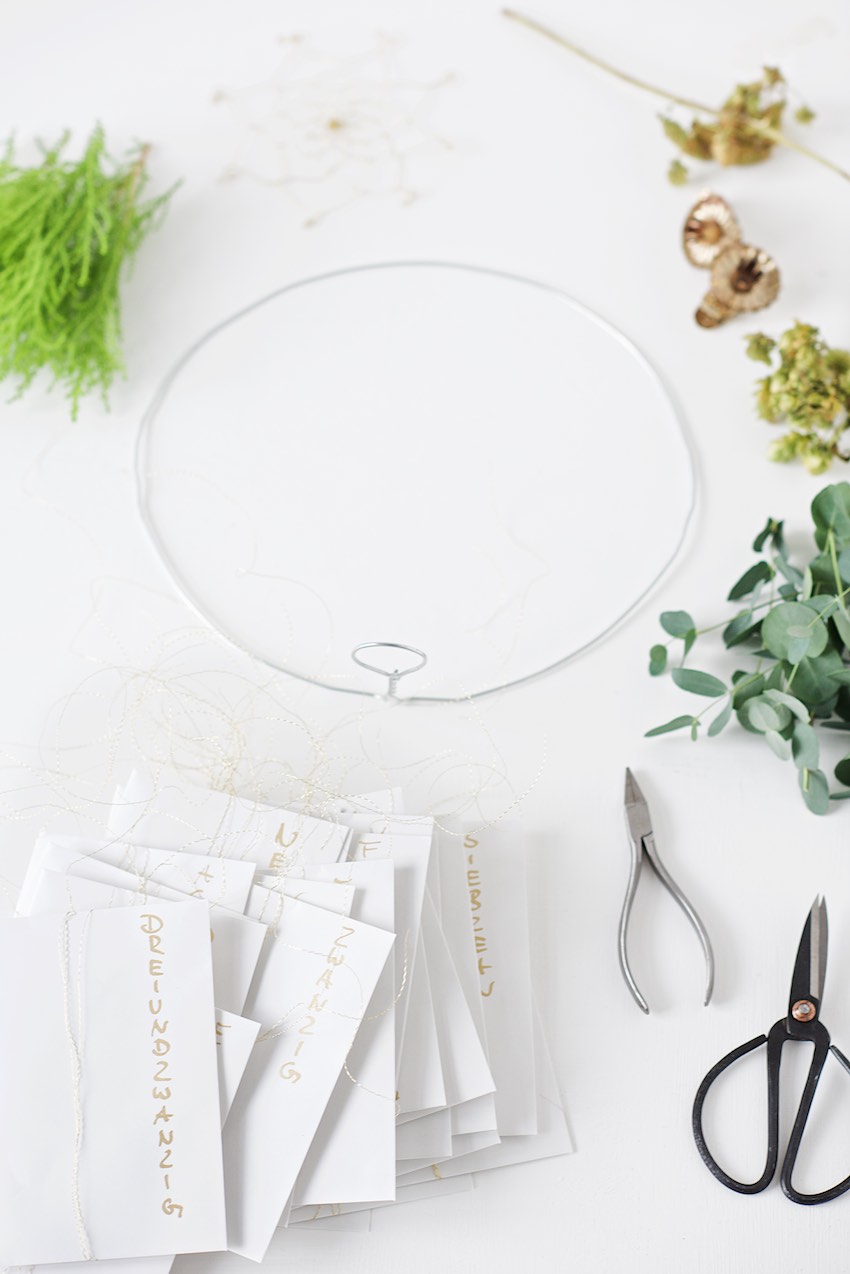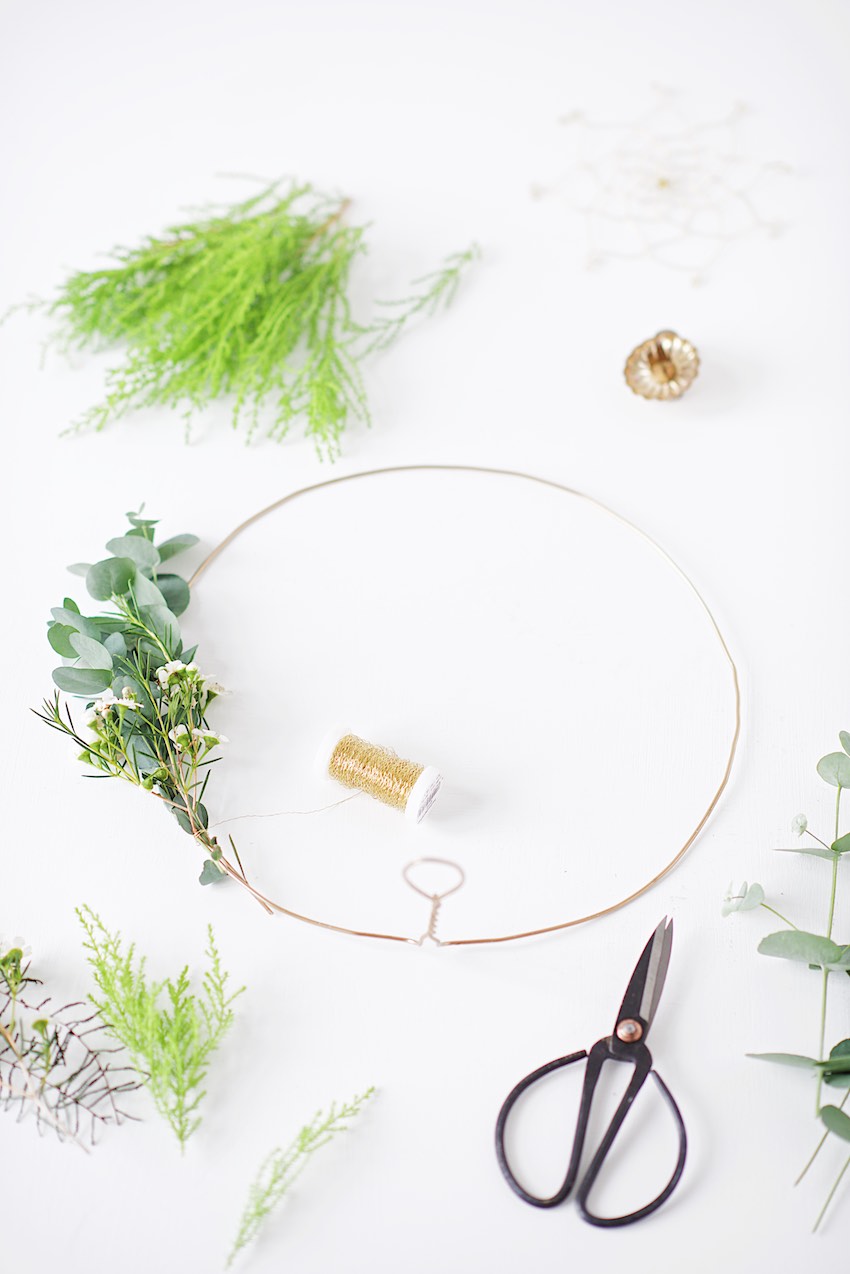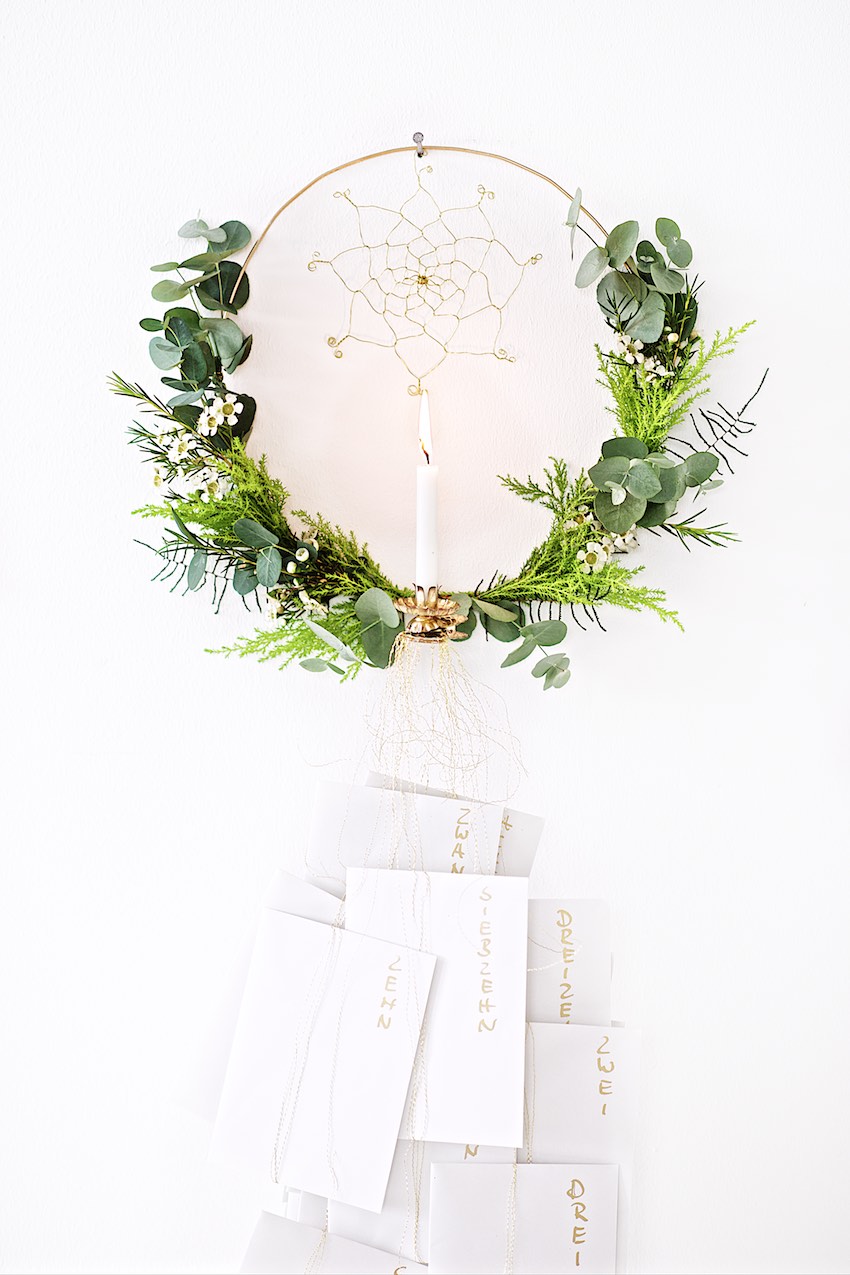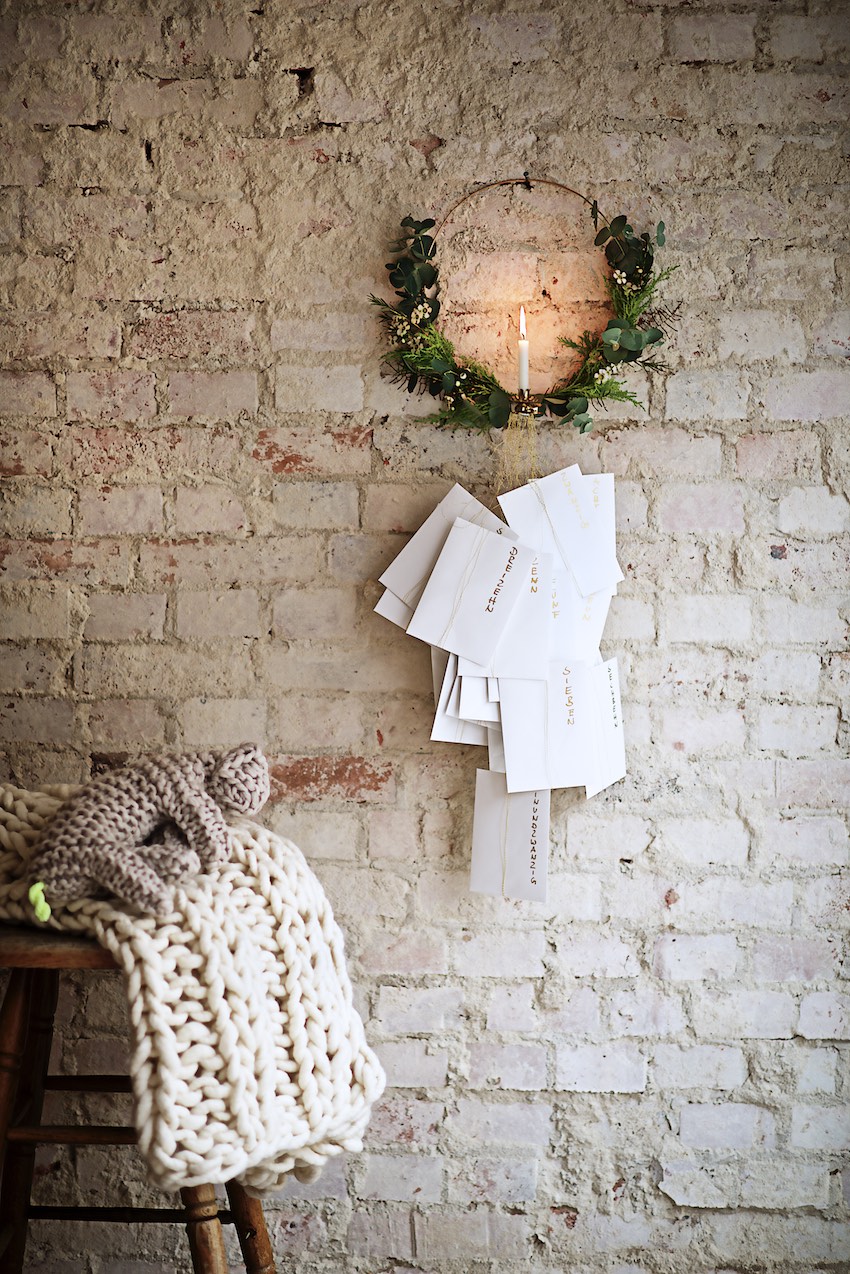 Happy Christmas time,
Anette
Trackbacks :
93 Trackbacks »