15
02
2012

WOW - looks like I caught the DIY fever...In a happy moment of totally blissful creativity I even signed up for the 'Brigitte Kreativ-Blog Award' - uups!
So - I'm kindly begging for YOUR friendly vote by clicking here. The link brings you to a place where you can click on a little heart to show YOUR support to lebenslustiger.com! THOUSAND THANKS, DEAR!!!
But now let's take a look what I have been up to last weekend...
You already know that I DO love words on stuff !
No wonder I liked this DIY project from wit&whistle a lot and I could also totally relate to what Amanda is saying in her post. I too love many of the products with writing on them which are plenty available these days. Dishes, fabrics, posters and more...
BUT - if possible - I rather choose my OWN favorite quote or saying.
It was SO MUCH FUN to write onto these linen pillow cases!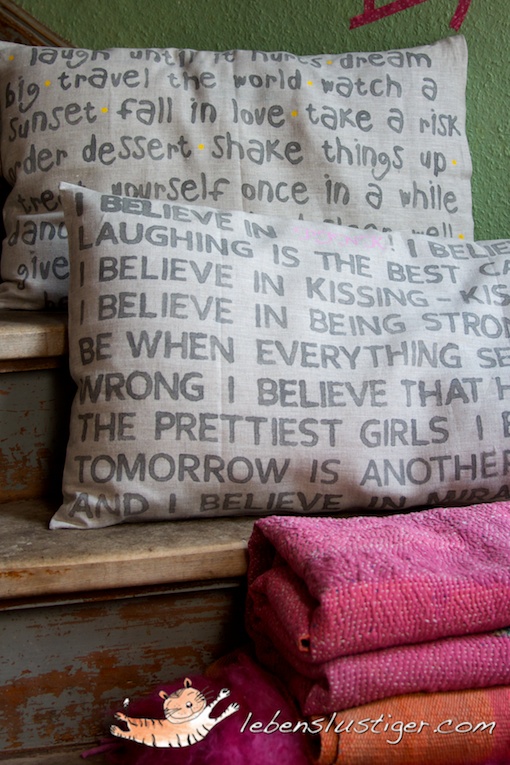 One wears one of my very favorite Audrey Hepburn quotes and is done with letter stencils and a fabric paint marker:
"I believe in pink! I believe that laughing is the best calorie burner. I believe in kissing - kissing a lot.
I believe in being strong when everything seems to be going wrong.
I believe that happy girls are the prettiest girls.
I believe that tomorrow is another day and I believe in miracles."
I used different stencils for the second pillow:
laugh until it hurts, dream big, travel the world
watch a sunset, fall in love, take a risk, order dessert
shake things up, treat yourself once in a while
dance, sing out loud, sleep well
give with a happy heart, be thankful
be you
Oh I still know so many more great quotes - I think I will keep on lettering...
Of course - NEVER without supervision...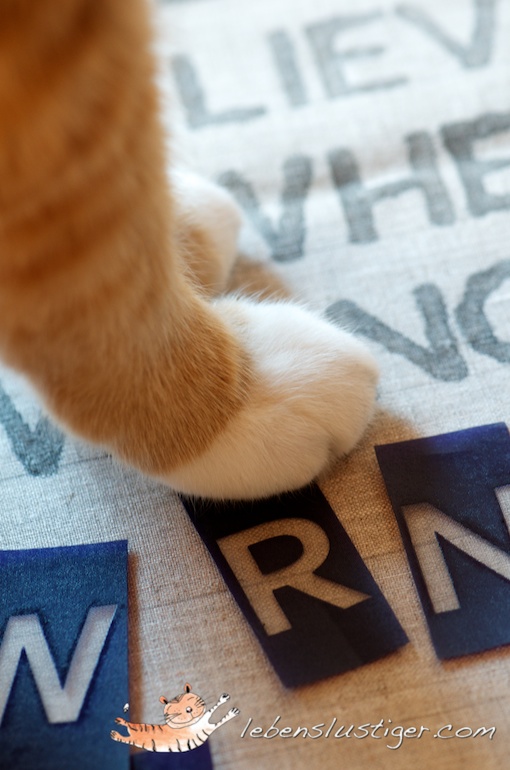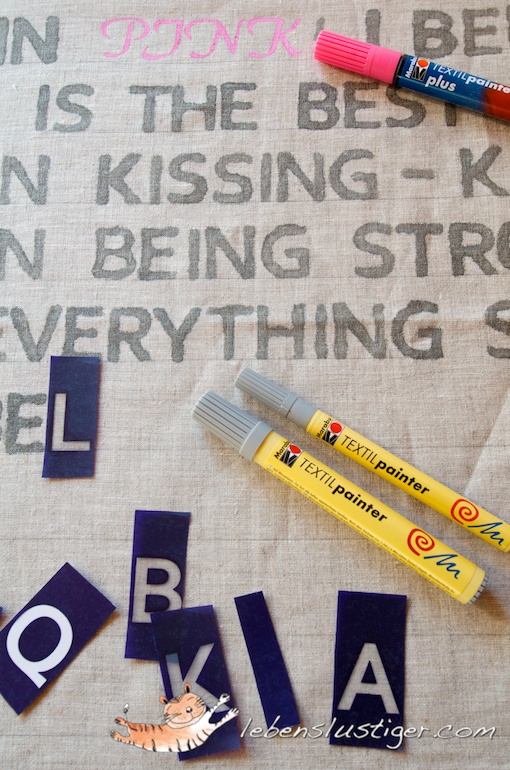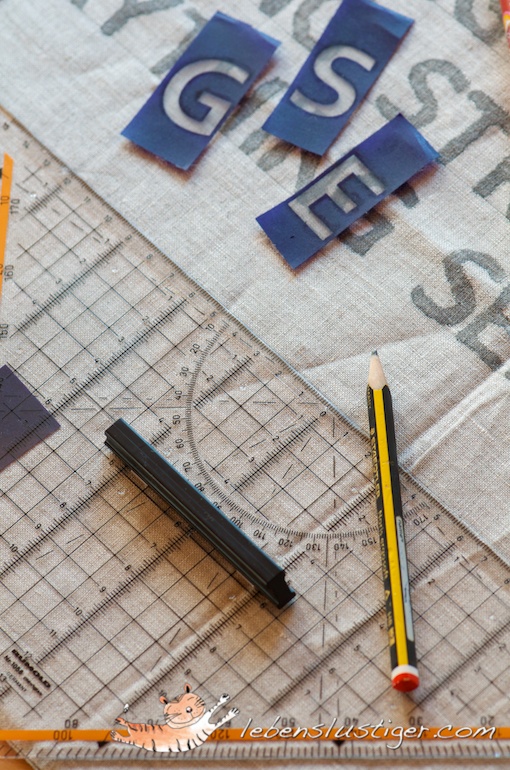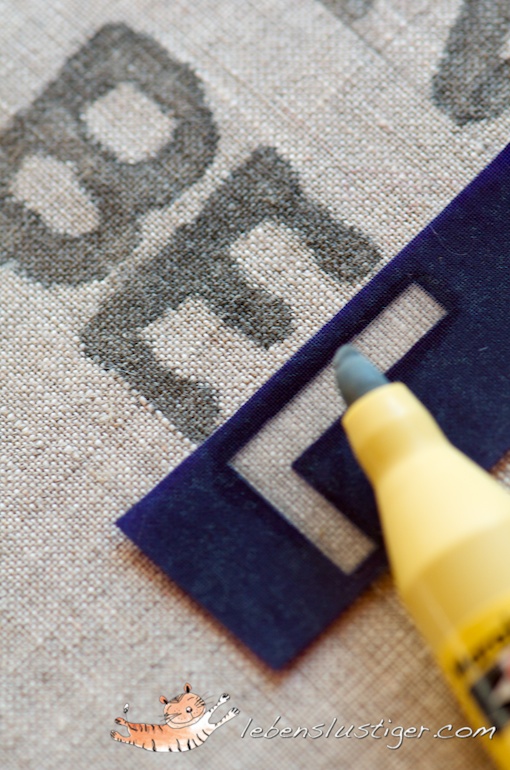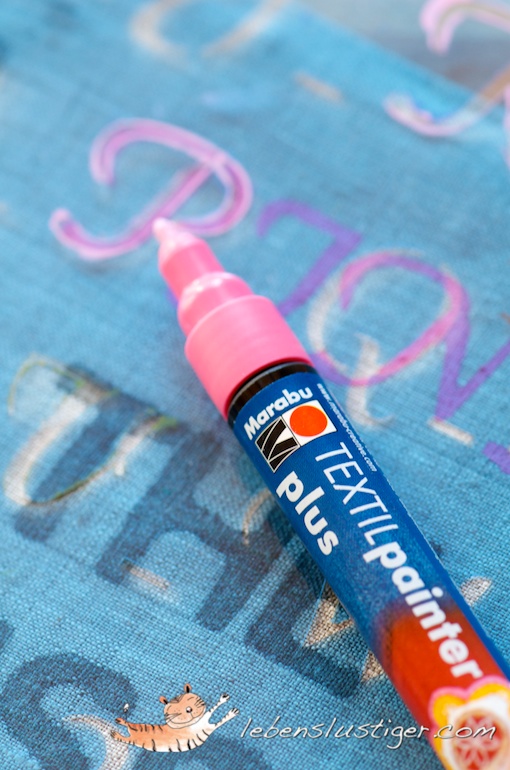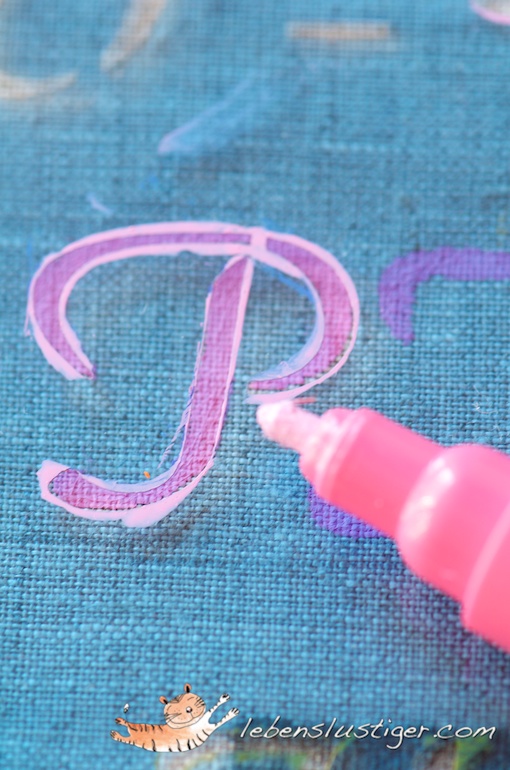 Which font is YOUR favorite?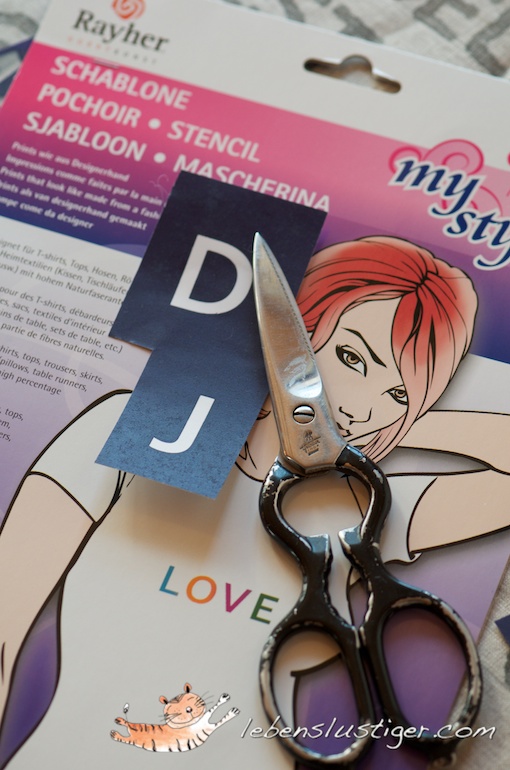 Have fun creating your own unique word world - if you want to use fabric markers as well, keep in mind that they don't last very long and you might need two of them to finish one pillow case.
Categories :
DIY
Trackbacks :
20 Trackbacks »