22
02
2012

Have you heard about Metal Clay?
It's been around for quite some time now but I discovered it just recently. It was first invented in Japan and it's made of teeny tiny precious metal particle powder which I think is recycled from the film industry and an organic binder to form an elastic modeling material very similar to clay.
It's available in real precious silver and gold as well as in bronze and copper.
Of course it's expensive accordingly - just like precious sheet metal.
But to work with is TOTALY different! In fact - it's quite the opposite of what it's like to work with sheet material.
I know that - because I'm a goldsmith...
The funny thing is, that I had many work moments in my working life where I dreamed, my material would be softer - more flexible - easier to bend and more suitable for the ideas I had in my head and also for the way I liked to work with my hands.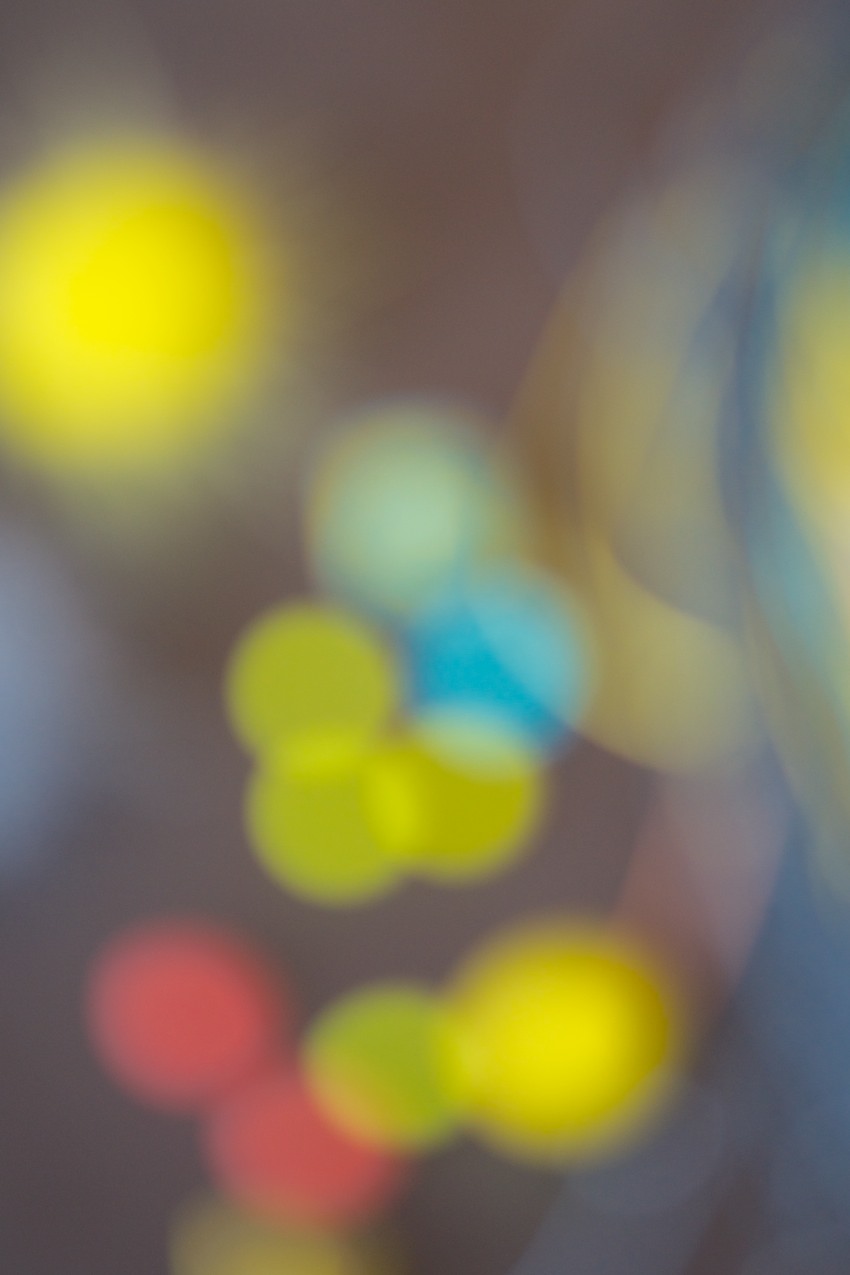 Well - I must say - never give up hope. Dreams DO came true - they invented Metal Clay!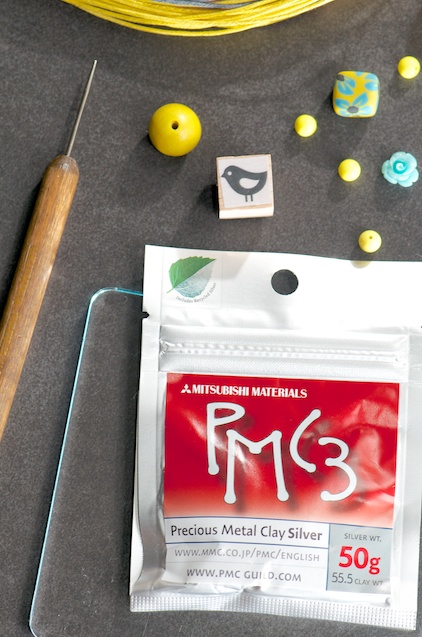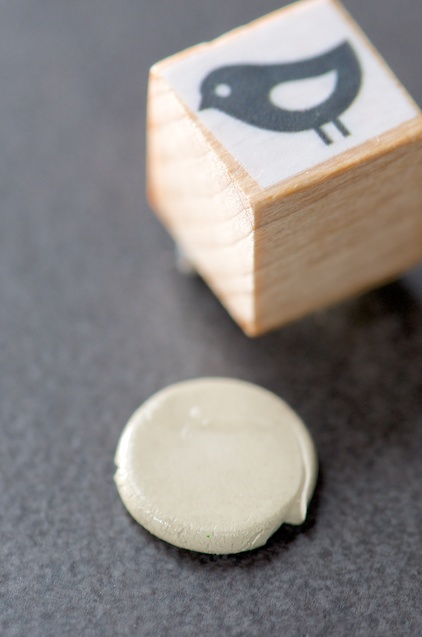 Just take a piece of the metal clay - roll it into a ball - press flat and create your design!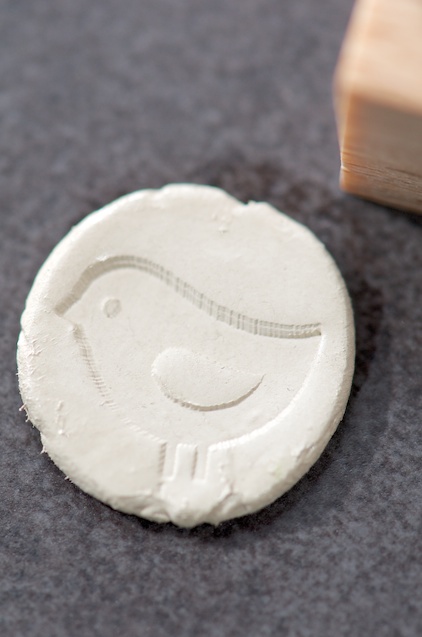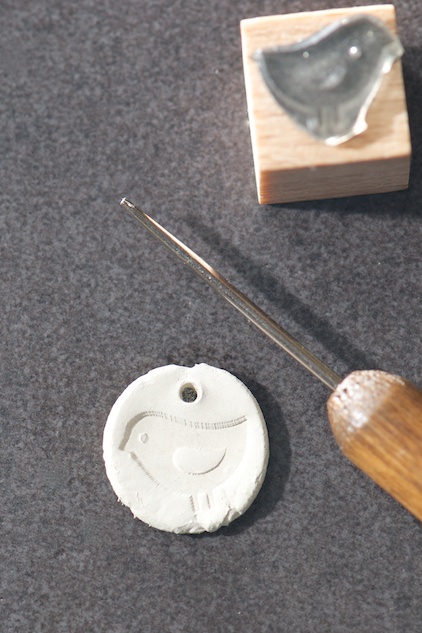 I like to use stamps because they create a nice even impression. Let completely dry - sand - and fire with a simple torch accordingly to the instructions. The binder will burn away and miraculously leaves a pure solid piece of jewlery behind! After your piece has cooled down just brush it with a brass brush.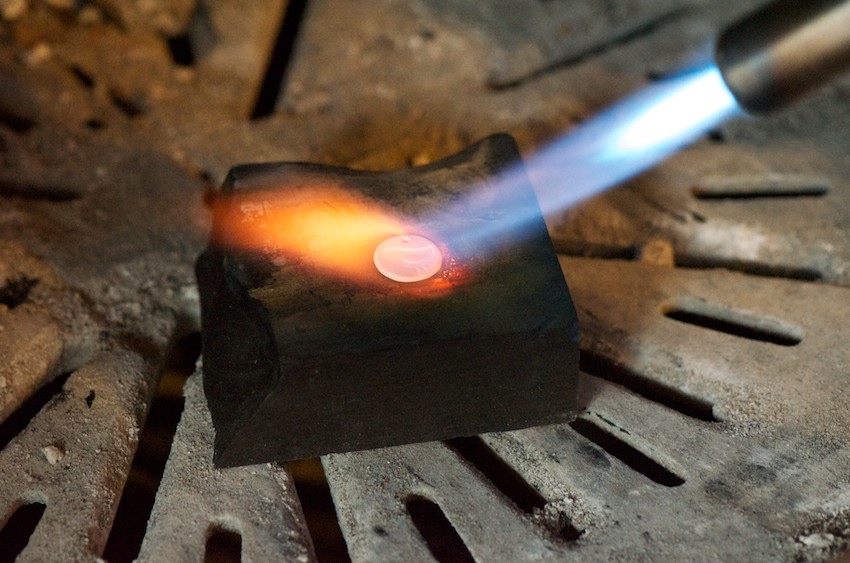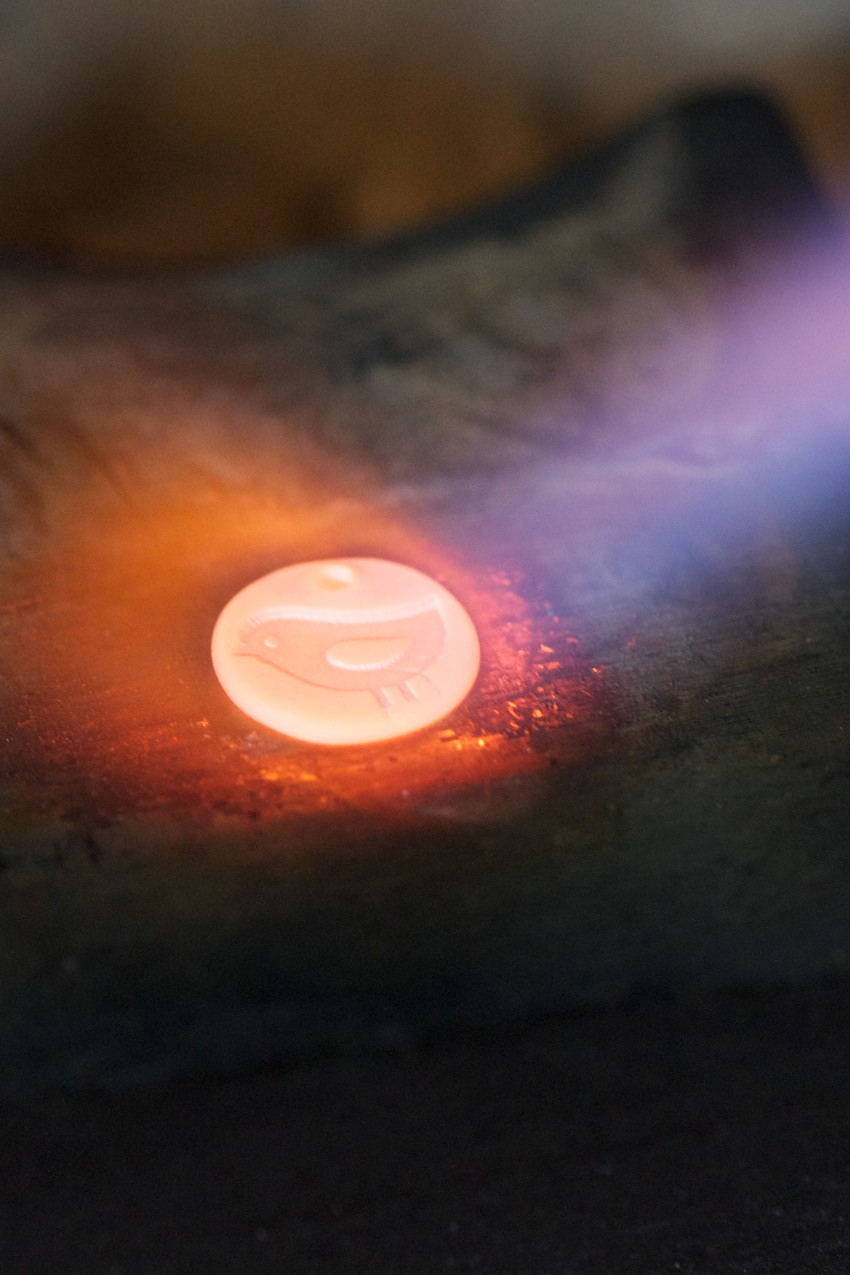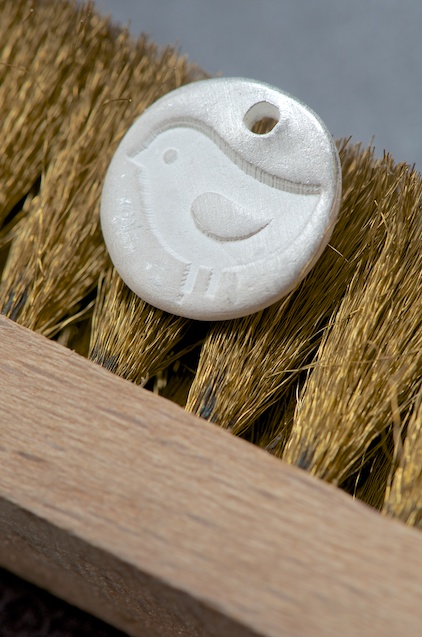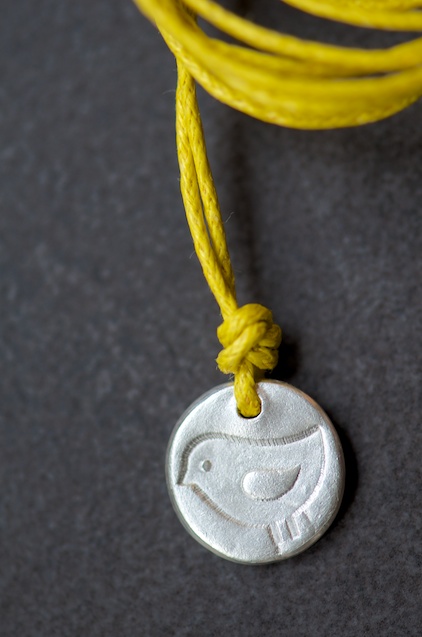 DONE!
I have only been using one specific kind of metal clay - the PMC 3 - since this one has to be fired for only two minutes.
I LOVE it. Especially the fact, that this is an earth friendly, recycled and ethical correct material. The mining business is very often extremely cruel and exploitative.
It's working very well and hassle free. You can watch some Metal Clay videos here or get more information on the subject here.
To celebrate my shop opening I will let this little precious silver birdie with it's yellow ribbon spread his cute wings and find a new home!
Would YOU like to have it?
It would be AWESOME if you would like to share the news about my shop.
And if you like, you could like lebenslustiger.com on Facebook - or maybe think about following on Twitter and Pinterest!
Anyhow - I m happy you are here!!! Please leave a comment if you would like to win the birdie.
T H A N K Y O U !!!
Meanwhile I'm REALLY excited to work on new projects....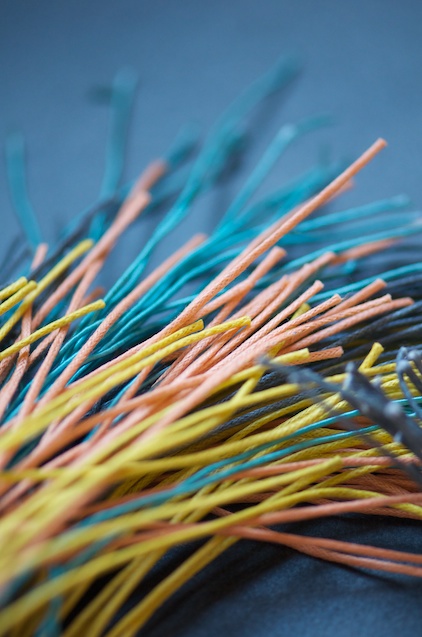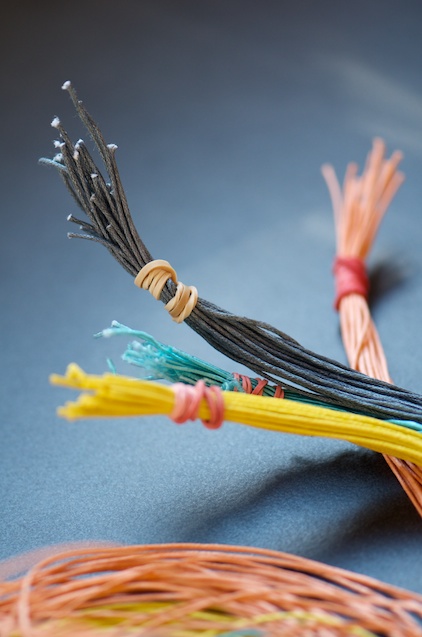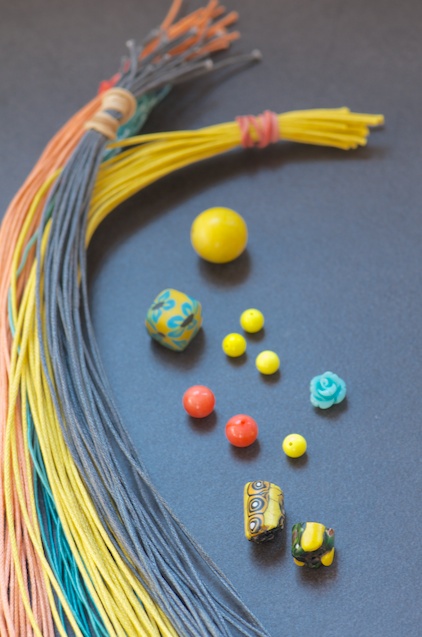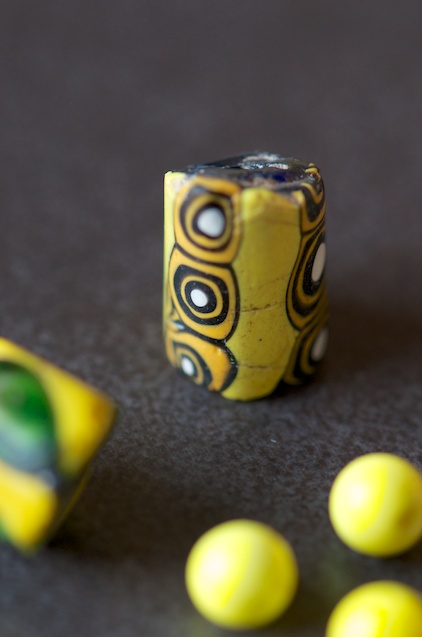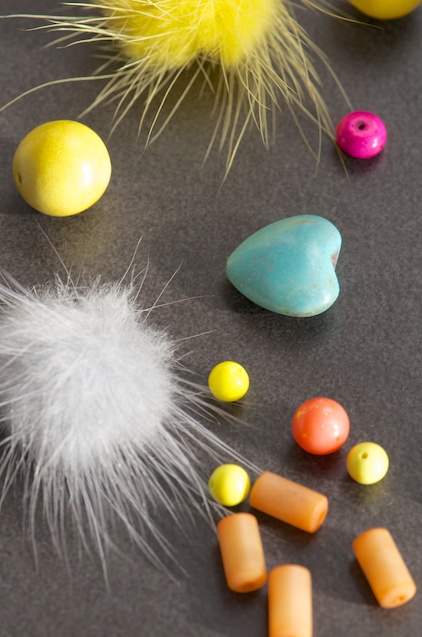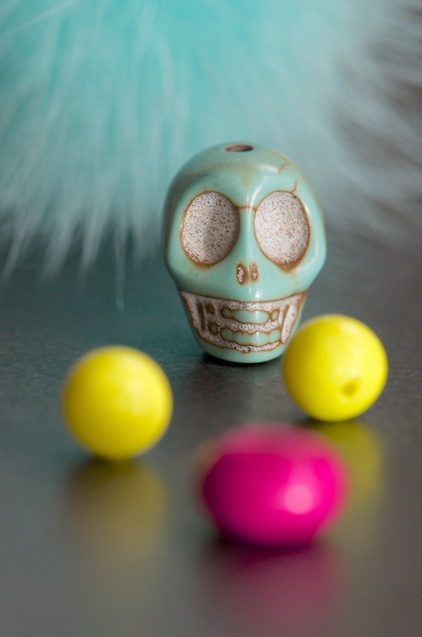 What's all that skull hype?
Need to make up my mind about that... cool or urgh?
xoxo,
Anette
Categories :
DIY
Trackbacks :
9 Trackbacks »