26
02
2012

Lucky who grows a Witch-hazel in the garden because it's blooming right now - in February!
Before this magical scrub even starts having leaves, it's blossoming with bright yellow, orange or copper colored flower pompoms!
What a statement - what a courageous and beautiful contrast this time of the year!
Unfortunately I don't own one of those plants myself - not sure, if I would want to cut a twig anyway because it's so amazing to see it right in nature...also it's a much needed food source for the first insects after the winter.
All it needs is a bit Imagination and happy busy hands...
Some empty pods and some bare twigs picked up on a walk...
Some yarn and some color... inspired by the boldness of the Hamamelis I chose neon paint...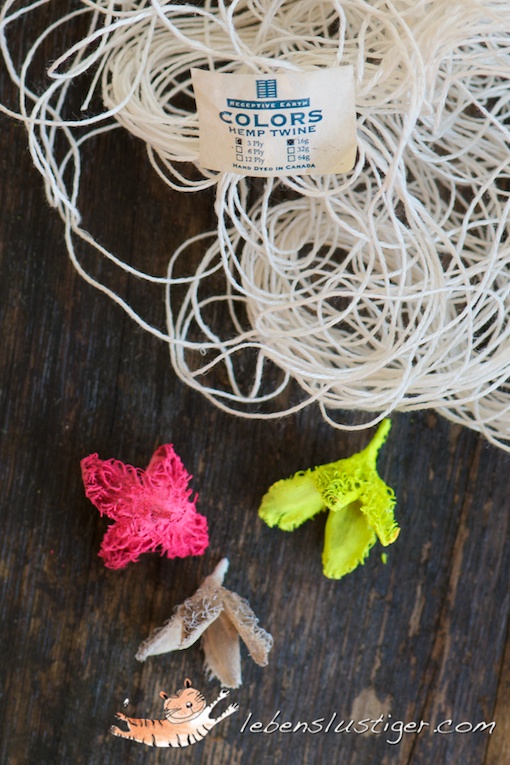 Pin It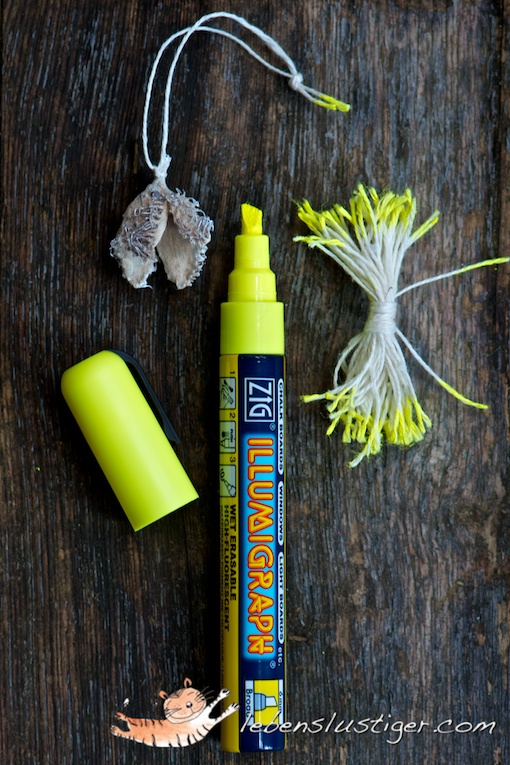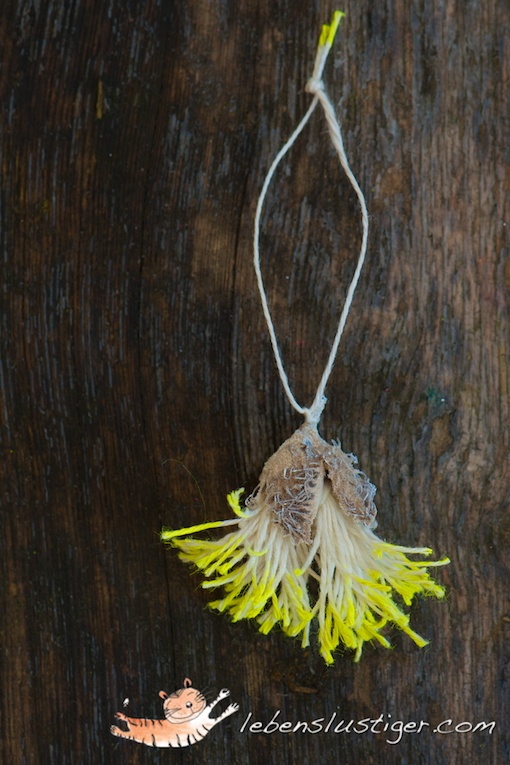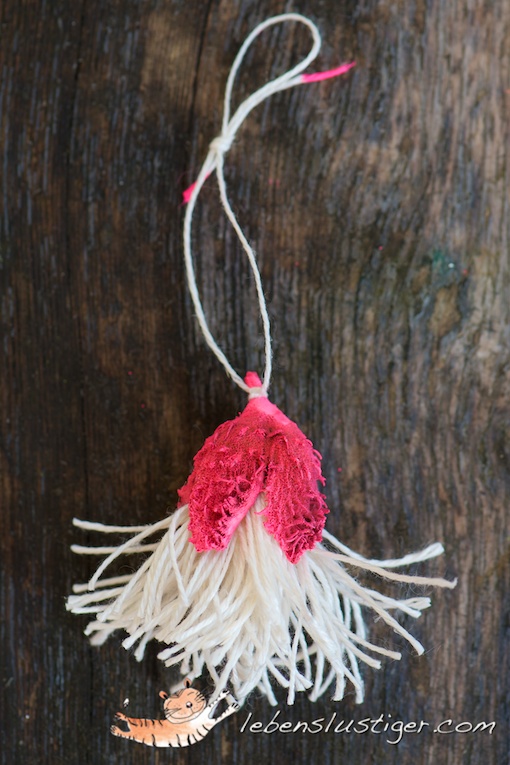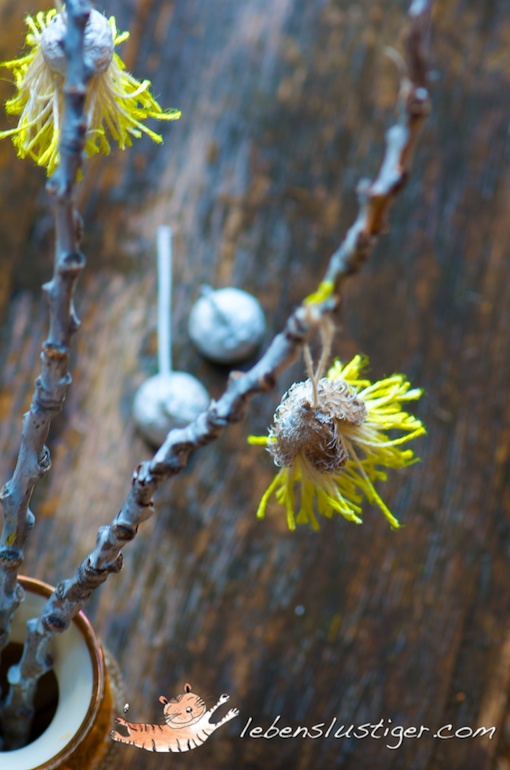 Pin It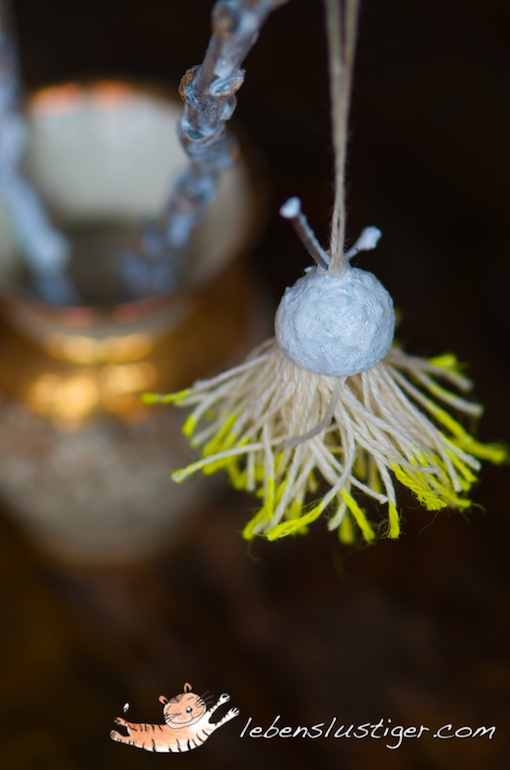 Pin It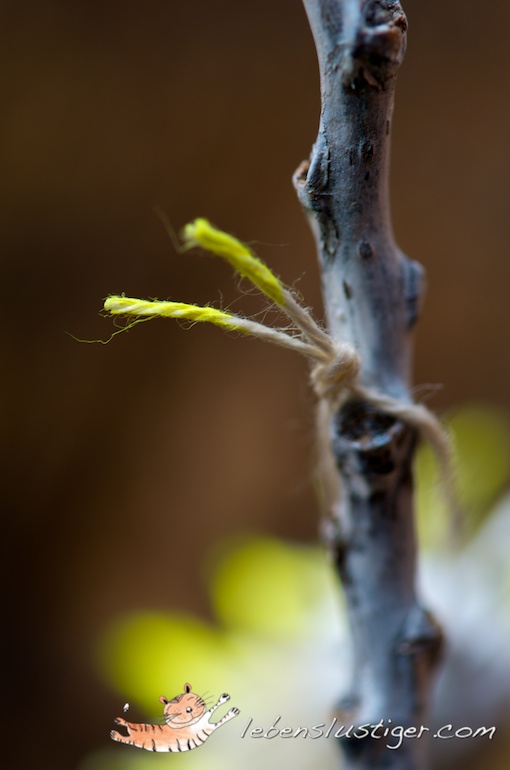 You can still participate in my silver birdie raffle until February 29 th!
Categories :
DIY
Trackbacks :
3 Trackbacks »