12
04
2012

I love to read travel tips and shopping recommendations online or in a book but once I'm actually on-site I usually just enjoy to wander the streets trusting to discover little treasures here and there.
I found that a lot less stressful - especially when traveling with children.
Here are some of my favorite Copenhagen finds. Great places to visit but also just wonderful for a colorful visual inspiration...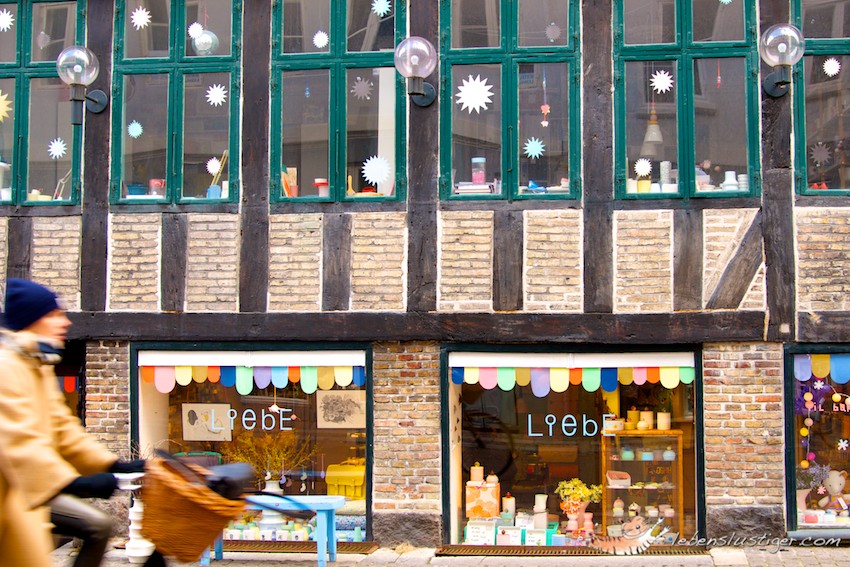 Copenhagen has great creative little shops on the alleys right and left from the main shopping street called "Ströget". Helbak and Scherning features Malene Helbak's well-known hand-decorated, colorful earthenware and Mette Scherning's delicate handmade porcelain jewelry. There are exclusive collections from the two designers that are only available at this location:
Isn't that mint floor awesome?
Retro Villa just around the corner from Helbak Scherning is a small charming boutique and online shop by super talented interior designer Mette Helena Rasmussen where you will find Scandinavia's largest selection of original vintage wallpaper and cute design items for your home, your children and yourself.
And the last pictures where taken at Atrium. A shop who - among other great danish designs - carries stylists Rie Elise Larsen's fabulous creations.
All shops were super nice, friendly and welcomed me to take as much pictures as I wanted! Big Thank You - Copenhagen Love!
Oh - the Give Away!
Next Post... I promise!!!
Categories :
Happy World
Trackbacks :
18 Trackbacks »