16
04
2012

Von dem Label "White Stuff" hatte ich bisher noch nichts gehört. Dieser Shop hier in Kopenhagen ist erst vor kurzem eröffnet und ist überhaupt erst der Erste außerhalb Großbritanniens.
Begeistert haben mich die vielen liebevollen, durchdachten Details wie zum Beispiel das Firmenmotto "Happiness in every stich", dass auch auf jedem Ihrer (Holz!)-Bügel zu finden ist, oder die aufwändigen Tags, die super ausgeleuchtete und einladende Umkleide, das schrille Retro Kino und nicht zuletzt auch viele der exklusiven Stoffprints. Das gesamte Konzept wirkte sehr authentisch und glaubwürdig.
Toll ist auch die Story zur Firmengründung: Zwei Typen finanzieren Ihre Skitrips mit dem Verkauf von T-Shirts... so fing alles an. Heute - 25 Jahre später - sagen sie:
We love clothes - We love color - We love to laugh! Ist das nicht eine coole Business Philosophie???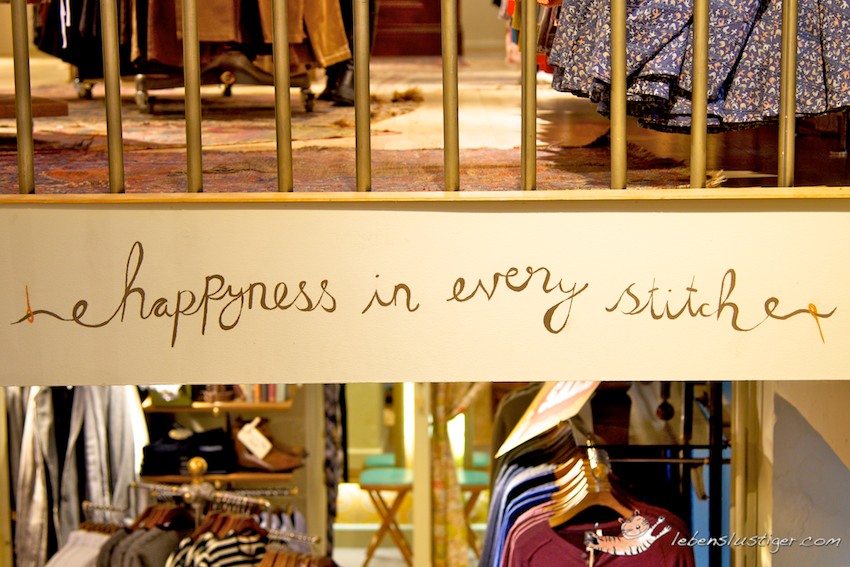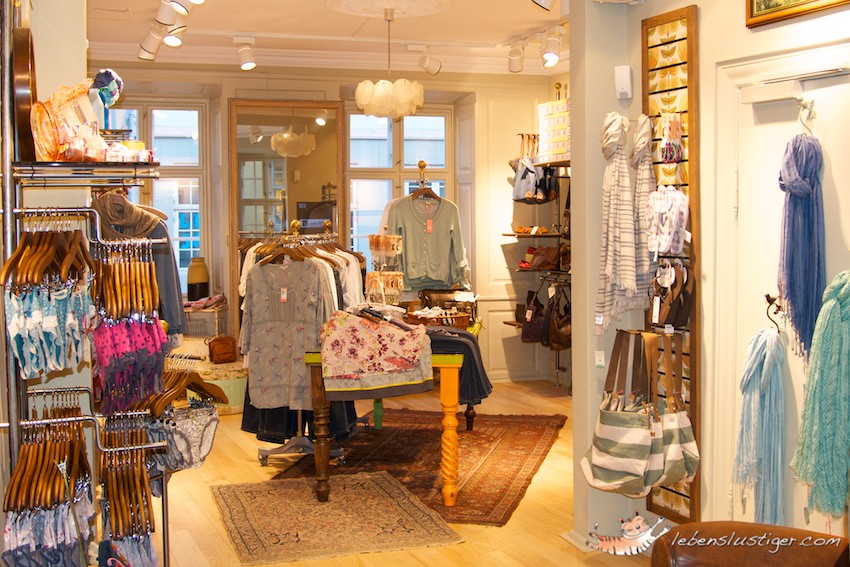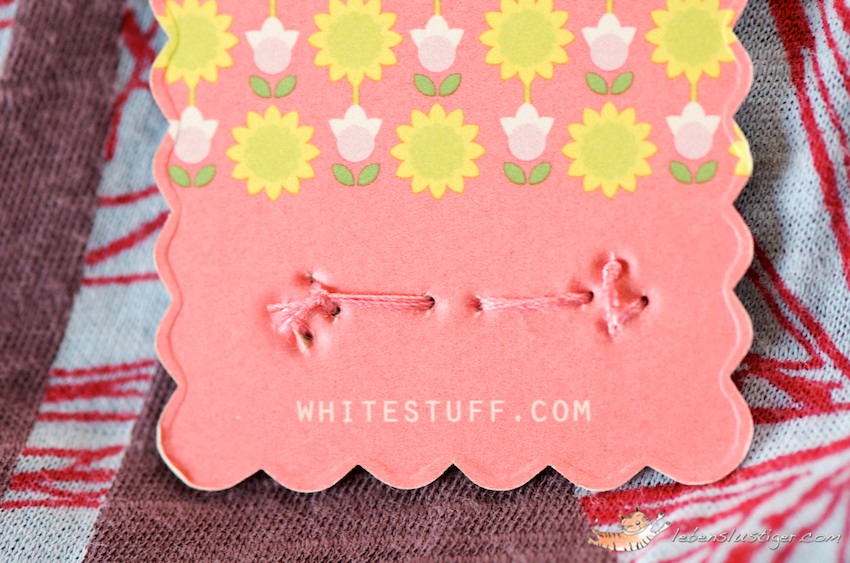 Und hier kommt endlich das versprochene Give Away: For you - from White Stuff!
Eine supersüße rote Tweety Coin Purse ( inzwischen komplett sold out!) zusammen mit einem Purdy Star Bracelet - Perfekt für Frühling und Sommer!
Jeder Kommentar hüpft in den Lostopf und der Gewinner wird Sonntag, 22.4.2012 gezogen.
if you like, let me know who or what YOUR little gem is...
And if you also like, like lebenslustiger.com on FB!
Thanks so much for joining the fun!
P.S. Die Birdie Purse erinnert mich an einen kleinen Silbervogel...
XOXO
Categories :
Happy World
Trackbacks :
2 Trackbacks »