01
07
2011

Oh, look at this! Probably not easy to digest when taken orally - just coming back to my last post - but irresistibly wonderful on your skin!
It's one of the very few 100% natural eau de perfumes available on the market these days.
Called "Lebensfreude" which means "Joy of Life" in english and made by german Company 'Primavera', who celebrates it's 25th anniversary this year with a limited edition of some beautiful, bountiful and blissful smelling products.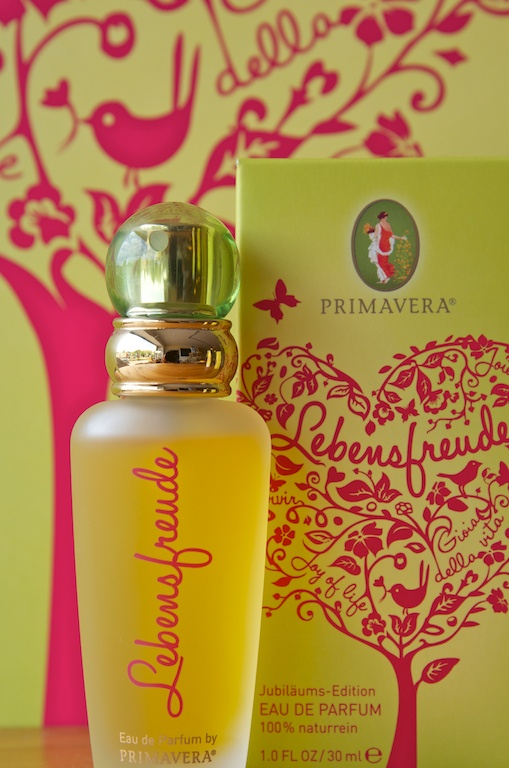 Primavera is the Italian word for spring. And just like spring greets the world with its exuberant and vibrant renewal, Primavera's philosophy honors nature and its abundance in a very conscious way.
"Our holistic products are made of pure, natural, organic ingredients of highest quality. Combined with loving care and responsibility for humans and nature together with fair relationships at all levels of production and distribution, our products draw their strengths from the immense wealth of the natural flora to bestow inner and outer balance."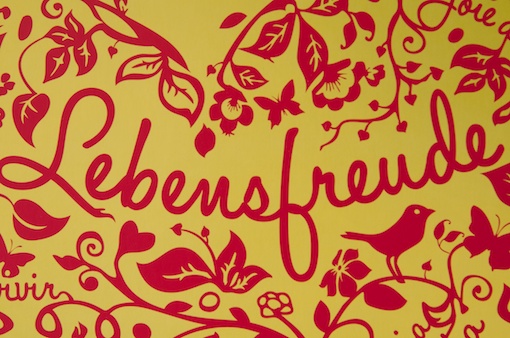 I immediately liked the summery colored package design with the pink " Tree of life" and of course the wonderful citrus aromas of the natural essences mixture. Once it's on your skin you can close your eyes and find yourself back in a blossoming orange orchard in Spain.....Hhhmmm...-
To make life just perfect, there is also a shower gel, a massage oil and a little gift set available.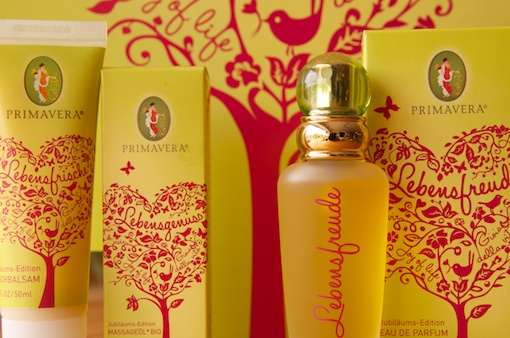 So, treat yourself to some wearable "joy of life" and have fun!

Categories :
Happy World