30
05
2017
I made this large crochet blanket for the German craft book "Stitch It Yourself"
The pattern for the blanket itself is super easy and one of my favourites because I really like the structure of the stitches. It's simple as just single crochet but it looks more airy and much nicer, don't you think?
And if you use chunky yarn (I used "The Bulky Merino"), it is done in no time.
Please find the pattern also here in my wallhanging post as it is exactly the same pattern.
You can make the blanket any size you like - just crochet a little swatch with the yarn you got and from there figure out how many stitches you have to chain to reach the desired blanket size.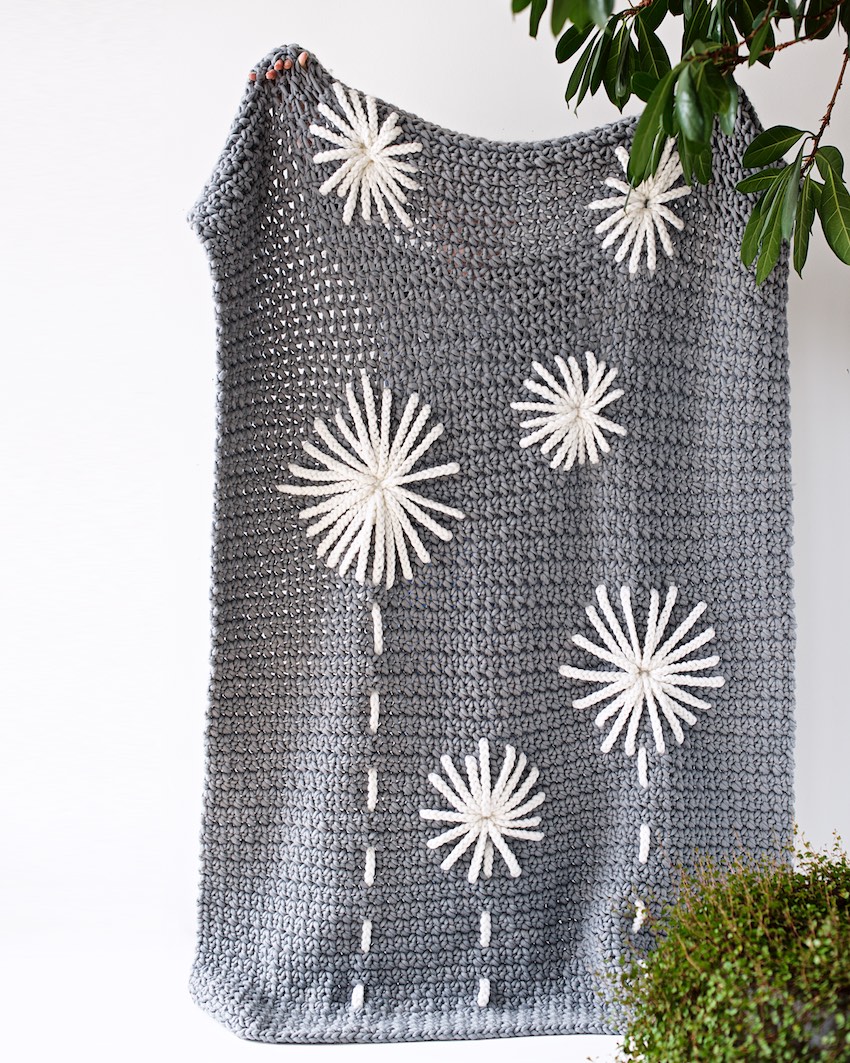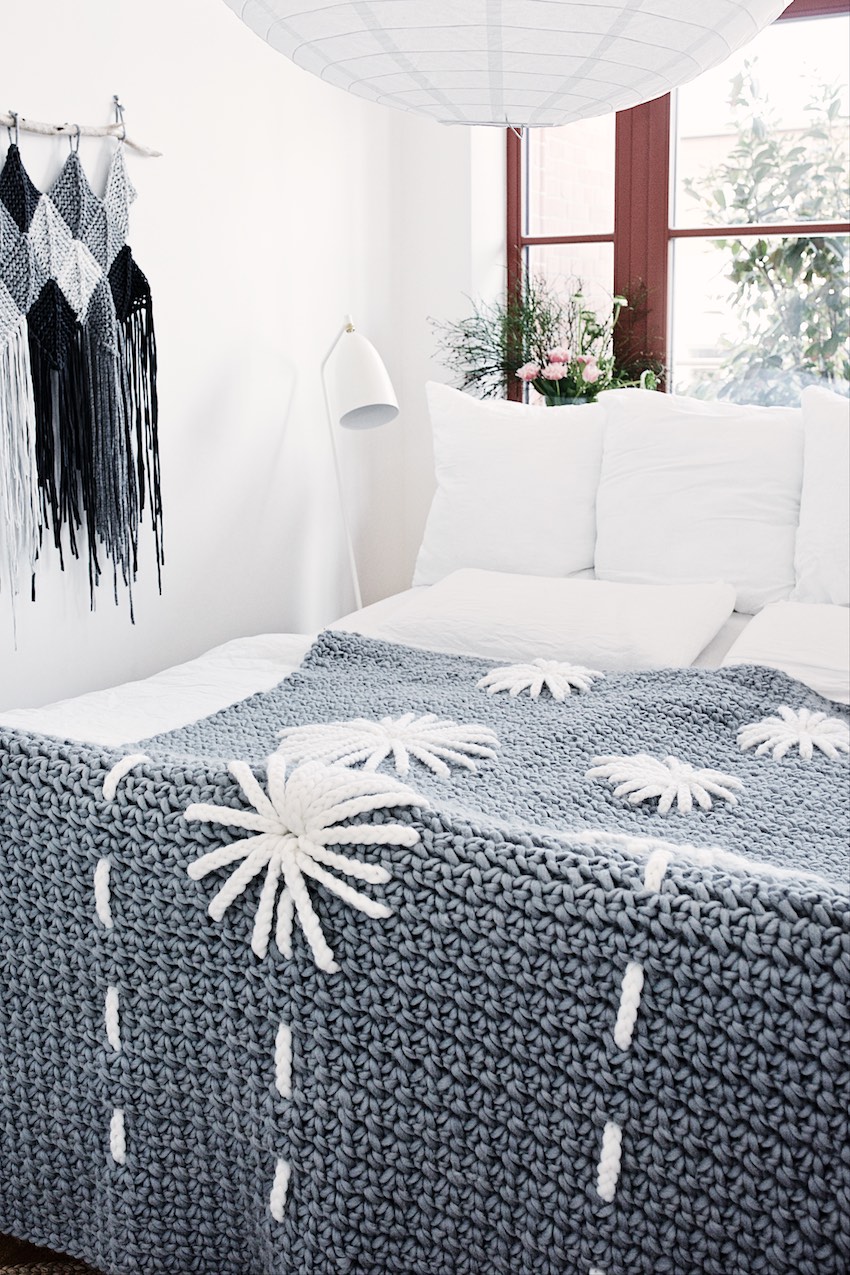 Row 1: Work 1 sc in 3rd chain from hook, #ch 1, skip next chain, sc in next chain; rep from# to end. Turn.
Row 2: Ch 1, 1 sc in first sc, #ch 1, skip next chain, sc, rep from# to end. Turn.
Repeat row 2 until desired lenghth.
Always put your sc in a sc from row before. Weave in the endings.
Now embroider the Dandelion flowers or any design you like.
If you choose a simple design, the back side of your blanket will also look nice.
Chain really long ropes in a contrasting color. Place a knot at the end of the ropes and use your fingers to embroider the blanket.
Weave in all endings.
If you are interested in purchasing a ready made blanket like the one shown in the pictures please inquire via e-mail.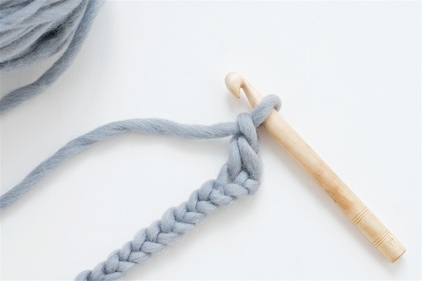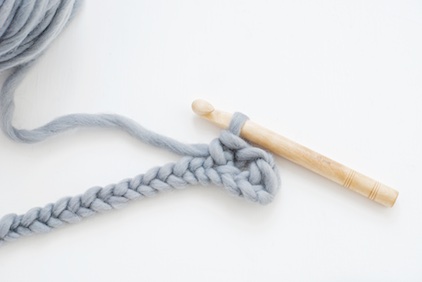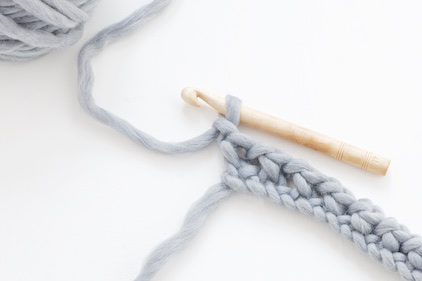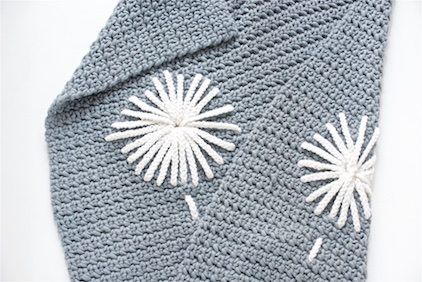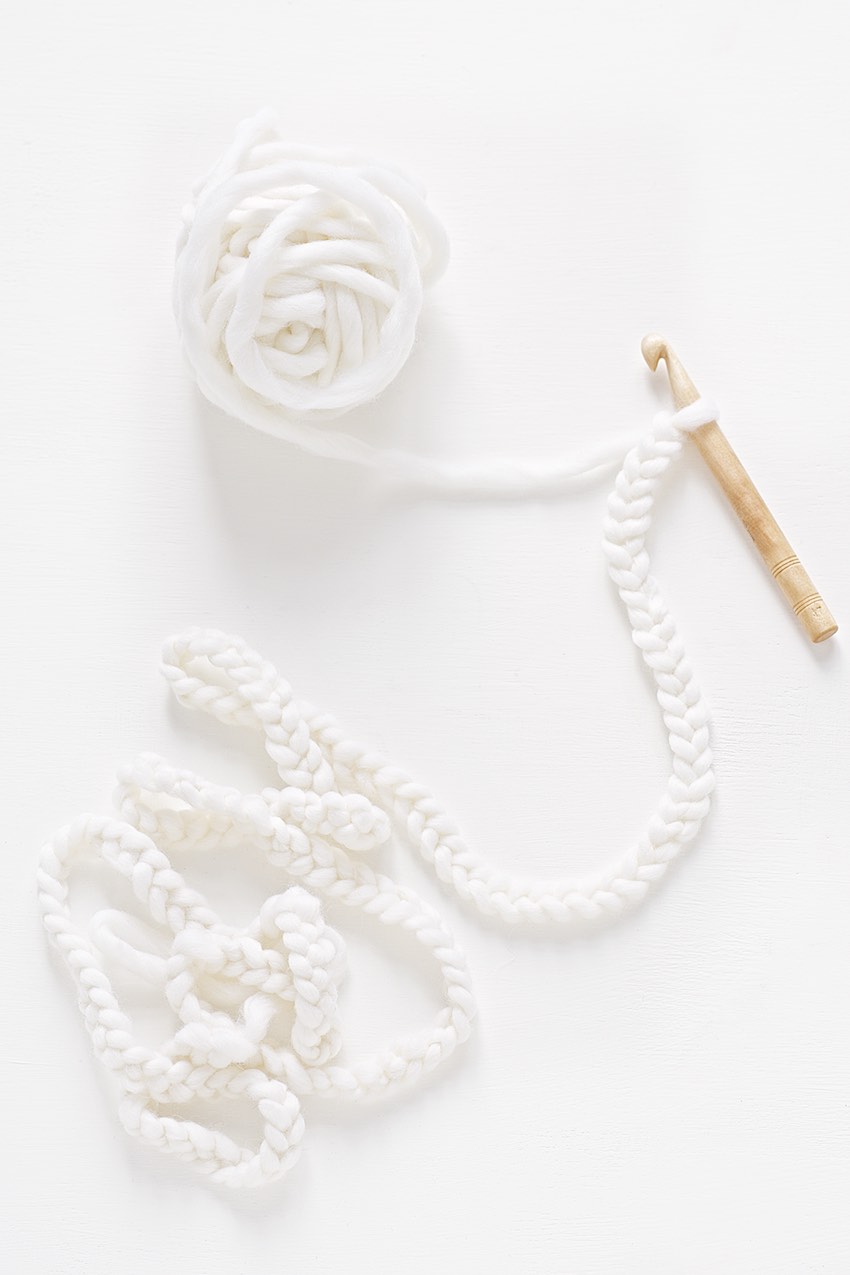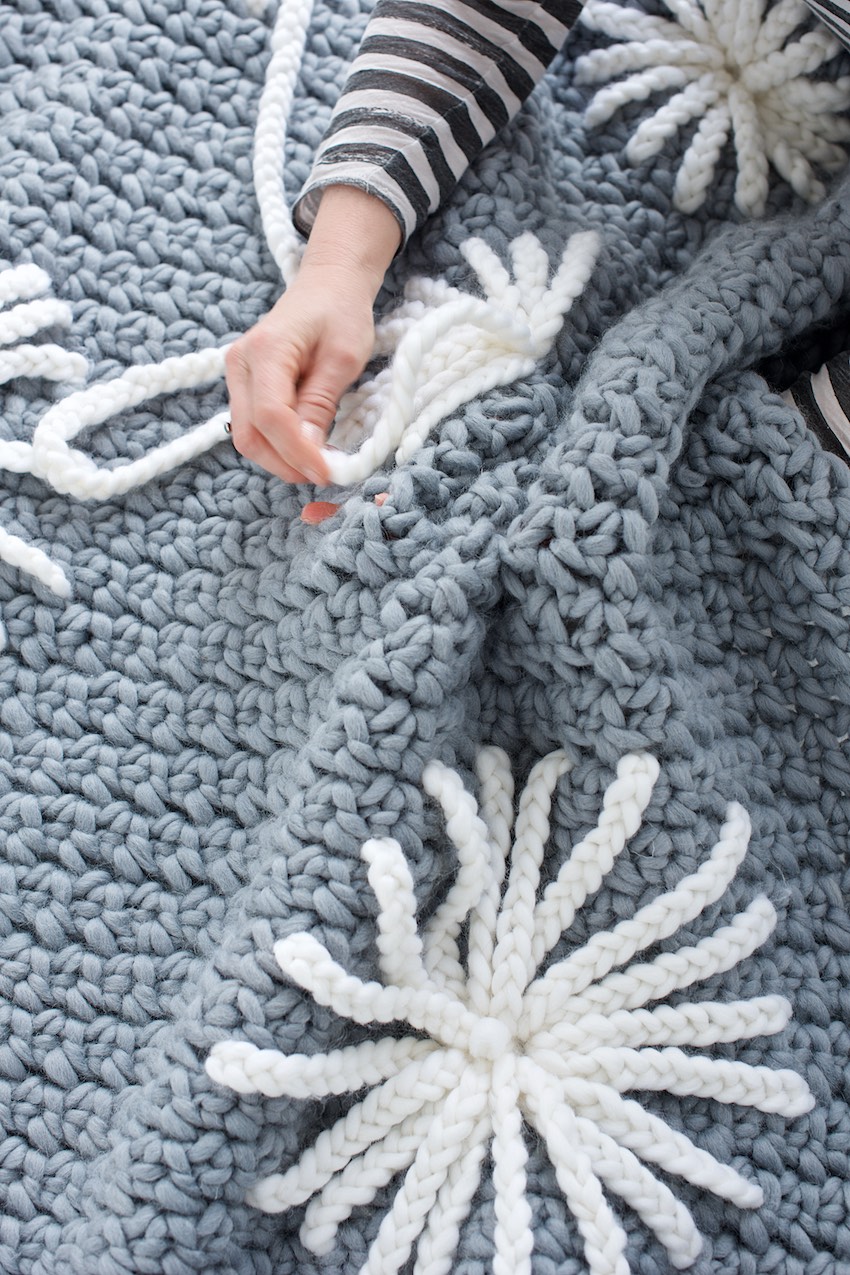 Happy Day,
Anette
Trackbacks :
19 Trackbacks »