26
10
2013
I guess I am more than far behind this crazy New York food hype but to my excuse, I live in Germany and it always takes a bit of time until American trends roll across the ocean to our little shores.
How I learned about this Cronuts trend?
Well - I watched the last episode on two broke girls and that told me all about it.
The long waiting lines (which are apparently already dwindling again with lots of hybrids are on the way and the amount of dollars people are willing to spent on the black market.
Amazing!
I instantly felt the urge to try one of those - supposedly heavenly divine - creations but how?
For a few scary seconds I actually thought about baking some - ME - B A K I N G !!!
I case you do not know: I NEVER bake!
Ok - I RARELY bake, because I am afraid of it. I did bake this garlic and herb pull-apart bread though and it was almost a success meaning it didn't rise but tasted great anyway. And I once made a delicious cake. But that one did not require baking...
Anyway - I couldn't possible bake a Cronut - have you read a recipe? - it takes a crazy amount of folding and waiting and folding and waiting and some more folding and waiting until the dough is made.
So I asked on my Twitter if anyone have had a Cronut yet and found out, that there is a creative baker in the south of Germany who sells his own version called "Doissant".
Pretty name, right? A bit french sounding...
He even shows a video about the making of the Doissants and i must say they do look tasty.
Later that day I had to run to our local bakery to get us some bread for dinner and then: Right in front of my very eyes: A CRONI!!!
Our local bakers version of a Cronut! And what a cute name. Well, I guess that trend truly arrived and bakers are really creative people.
"Ask, and it shall be given you..." - I was so relieved I didn't have to bake!
And guess what - there was no line and plenty of Cronuts-Doissants-Cronis for 1.45Euro each...
All I had to do was taking a picture and then eat.
YUM!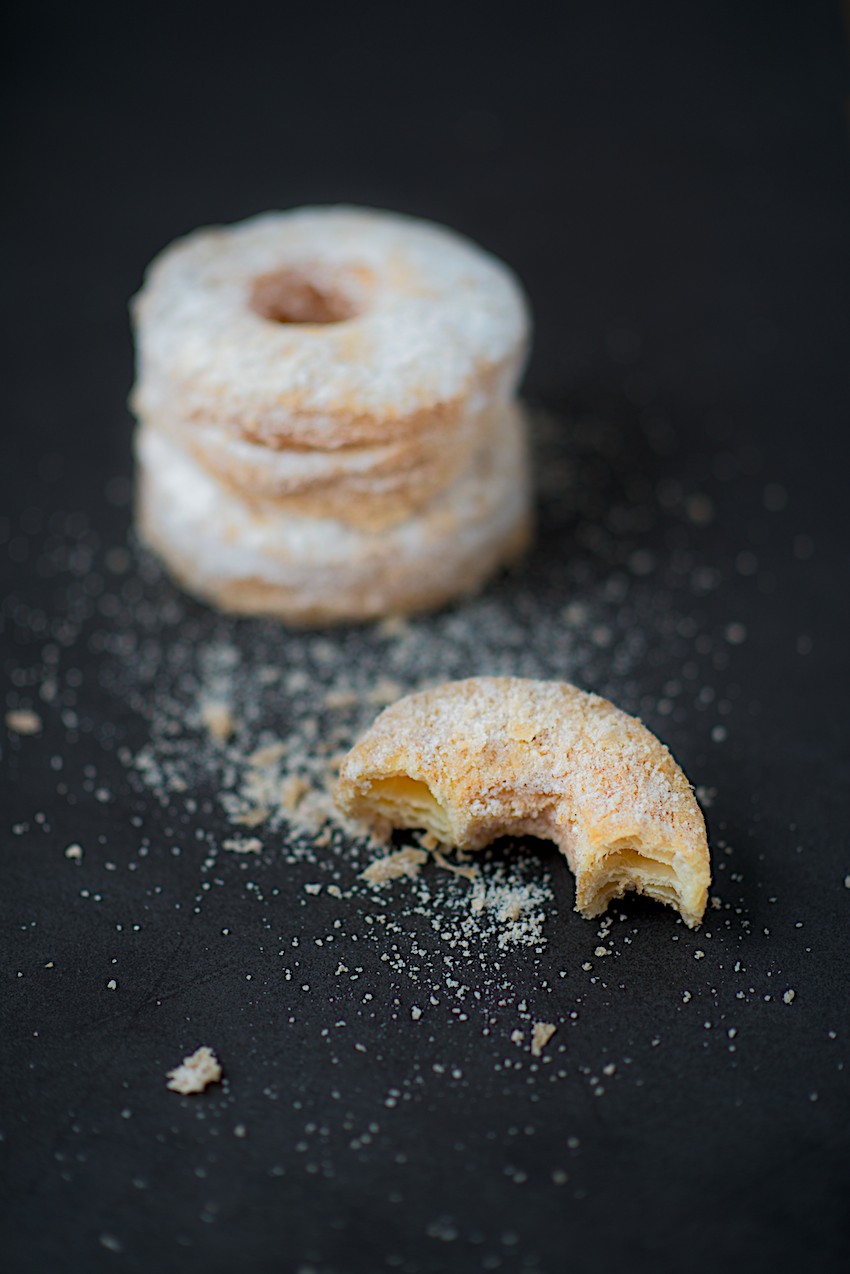 Happy Day,
Anette
PS. - Thank you - one was more than enough - a bit too heavy for my taste :)
Continue reading "Are You Cronuts Yet?"