19
03
2012

I had so much fun writing words on my linen cases the other day that I really wanted to try out stenciling some more motivs.
And with easter around the corner...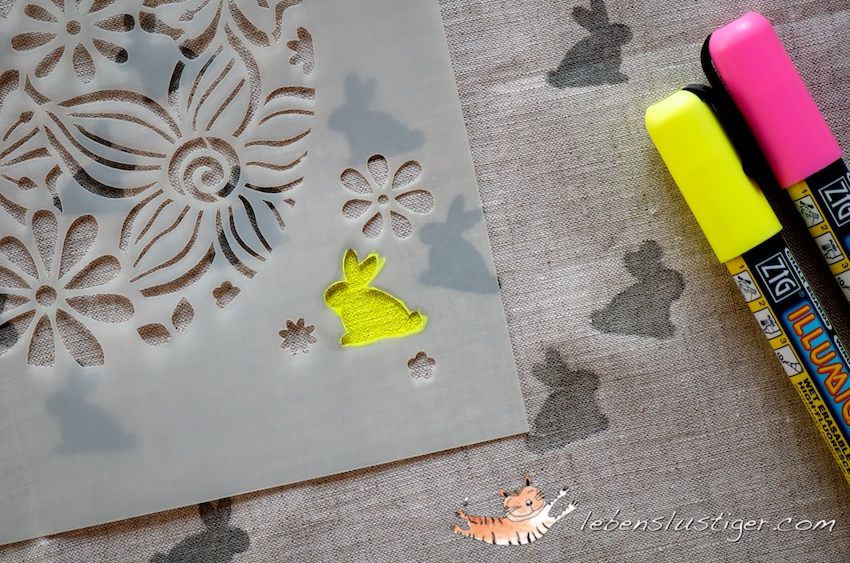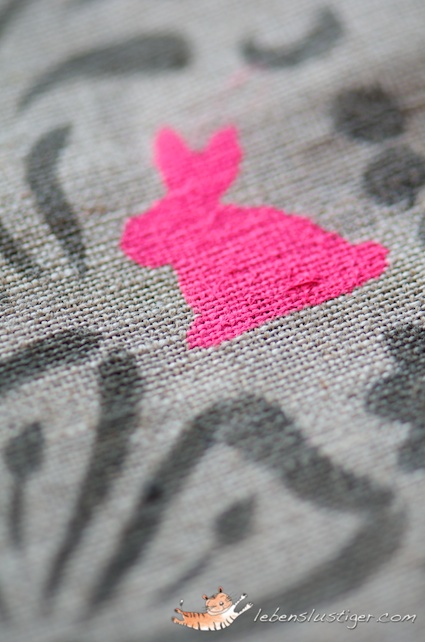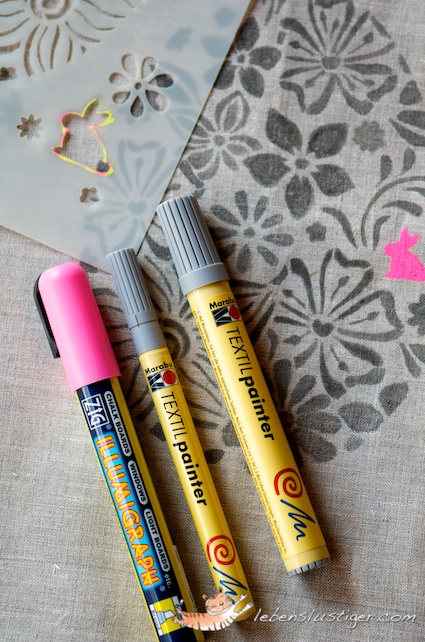 ...I let bunnys hopped onto my pillows!
I got the linens here and the stencils here - the fabric markers came from a crafts store around the corner...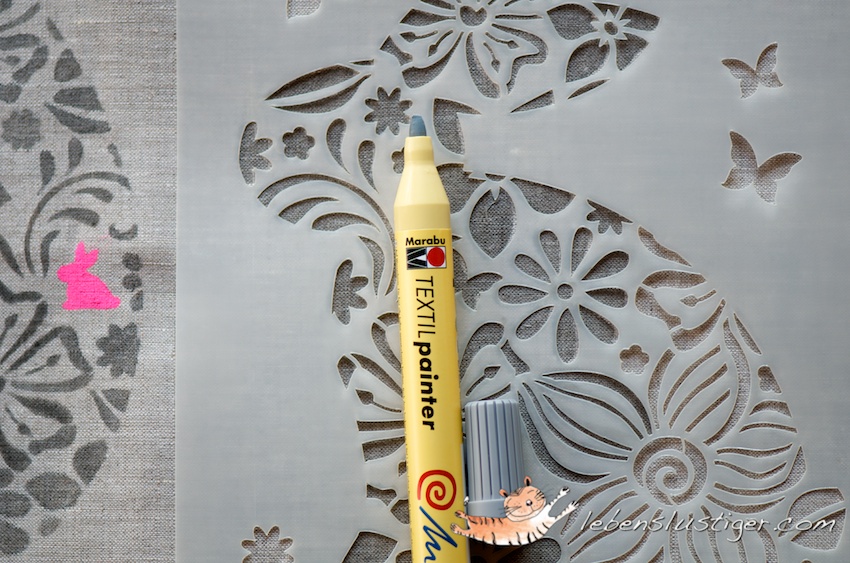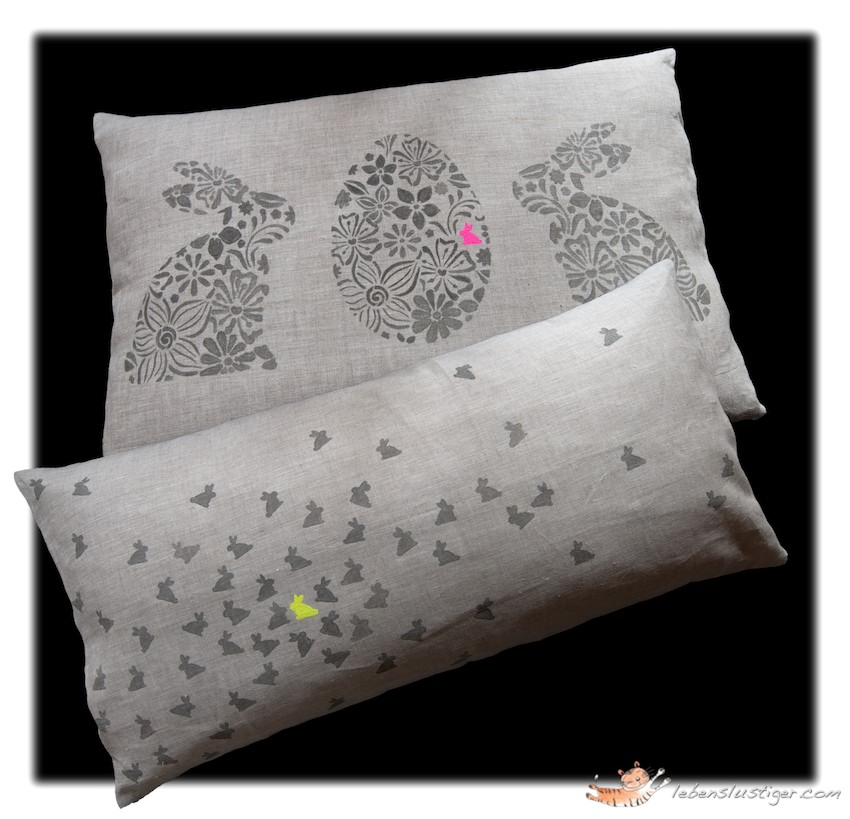 Pin It
Hoppy Easter to you and your loved ones!
Categories :
DIY
Trackbacks :
70 Trackbacks »